Coiffure Duett by Bureau Collective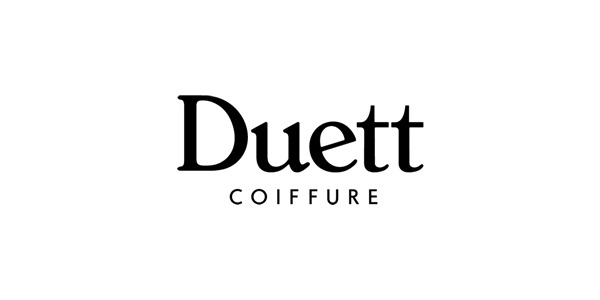 Coiffure Duett is hair salon, located in the Swiss town of St.Gallen, owned by stylist duo Fabienne Meier and Nadine Loser. The salon's visual identity, developed by graphic design studio Bureau Collective, reflects the dual partnership, a close client/hairdresser philosophy and a personal, individualised service-lead approach to contemporary style through a contrasting serif and sans serif logo-type, two tone colour palette and the comb-like, interlocking die-cut detail.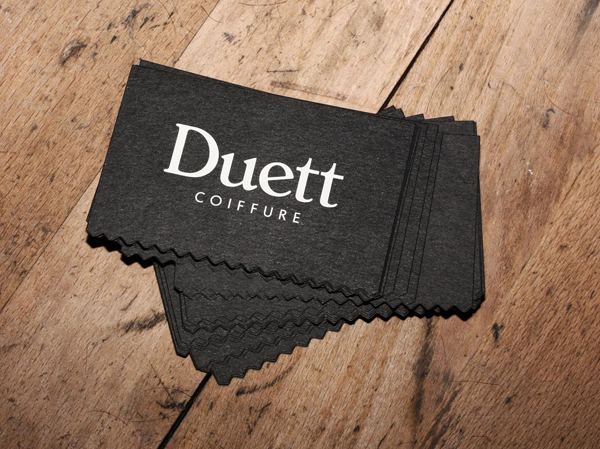 "A duet (from Latin duo = two) is usually a musical work played by two musicians. The coordinated interaction, or duet, between the client and the hairdresser is also the basis of each haircut. The salon's interior design was carefully orchestrated so that the products, the furniture and the style match the subject. For a distinctive design concept, the architecture of the salon was incorporated into this idea. The most obvious feature, the transition from hardwood flooring to concrete flooring, was used as the basic idea for the design. This feature was consistently woven into the total concept."
– Bureau Collective
Built from the classic soft serif characters and distinctive tilted 'e' of what looks like Verona and a broadly spaced sans serif, the logo-type competently mixes the themes of one-on-one salon services of the past, a quality enhanced by the conventions of handwritten and personalised notecards, with more recent high fashion cues. The business cards capitalise on the contemporary craft-based popularity of traditional, tactile, uncoated substrates while also reflecting the exposed and elemental features of the salon's interior. It is a design solution of restraint and fine detail enhanced by contrast and duality that keep it rich and relevant.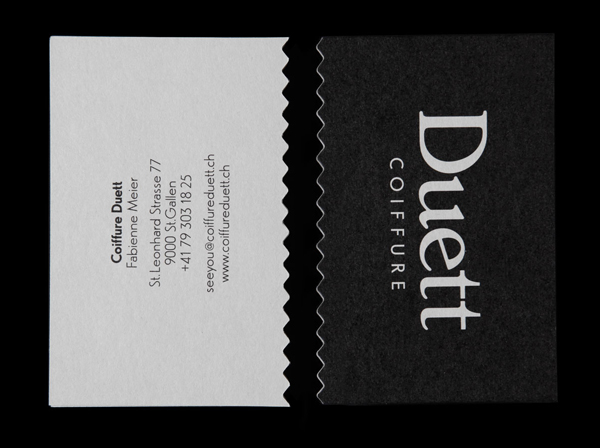 Follow BP&O:
RSS
Facebook
Twitter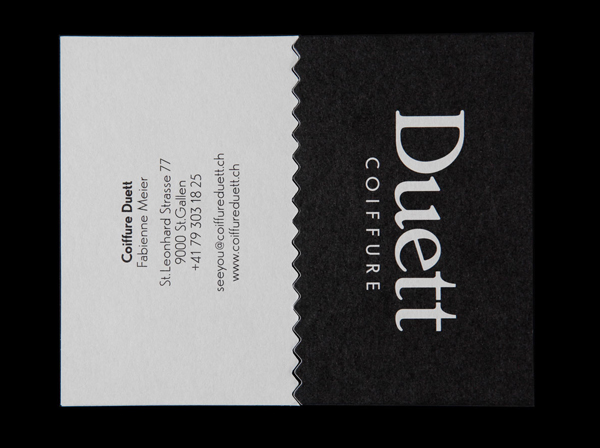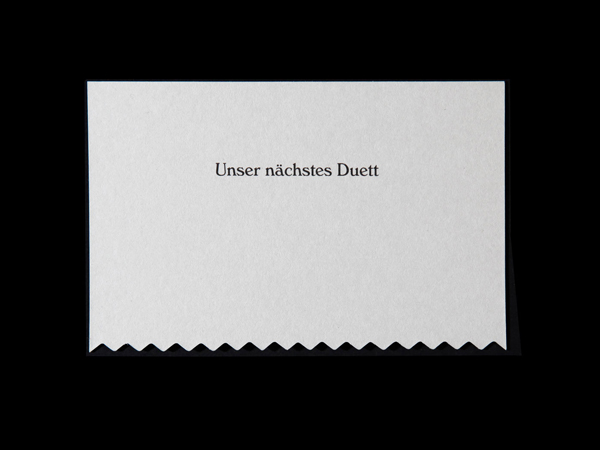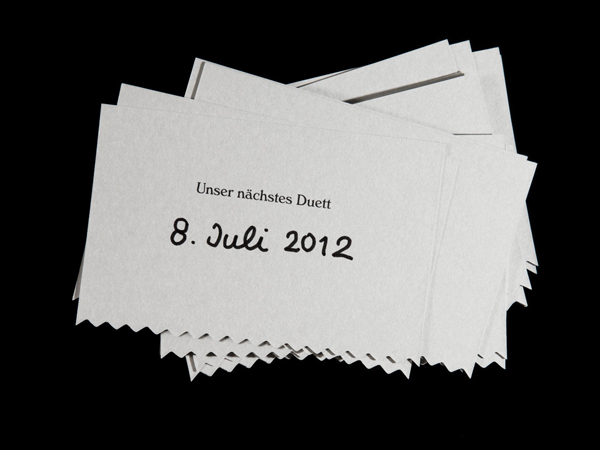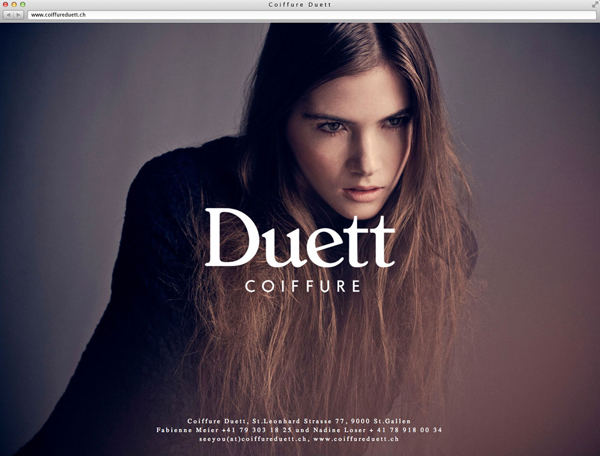 If you liked this then you may also like:
---