Whisky Ambassador designed by O Street
| Author: Richard Baird

|

Filed under: Education, Food and Drink, Logo Reviews | Tags: Blind Emboss, Brand Identity Reviews, Branding, Business Card Design, Copper Ink, Design Reviews, Designed by O Street, Embossed Business Cards, Graphic Design, Logo Design & Branding Blog, Logo Designs, Logos, Logotypes, Luxury Logos and Packaging Design, Metallic Spot Colours, Sans-serif Logotypes, The Best Logo Designs of 2012, Typography, Visual Identity Design Blog

|

Comments Off

on Whisky Ambassador designed by O Street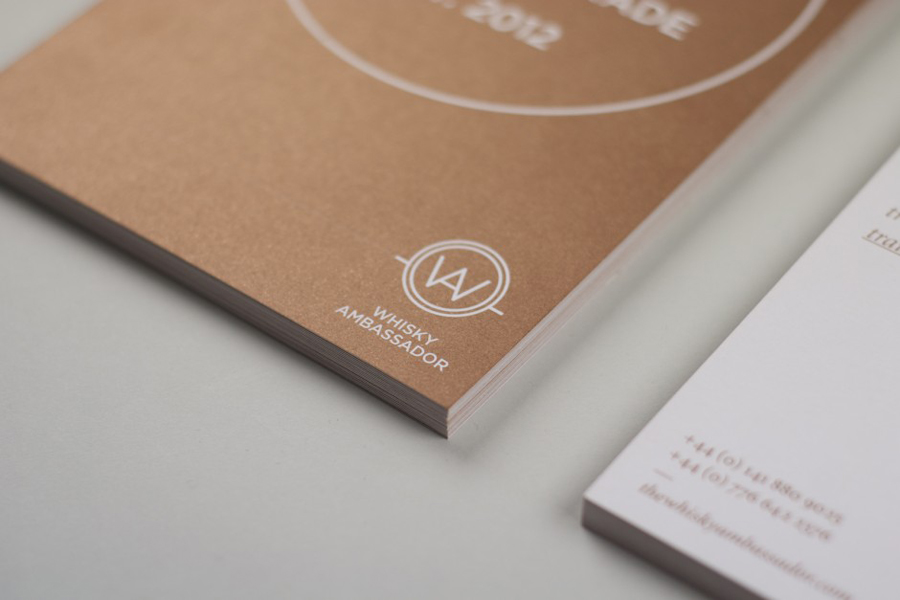 Whisky Ambassador is an Accredited, UK-based one-day training course that introduces bar staff and license holders to the techniques of effective Scotch whisky selling. Based around a simple monogram and sans serif logo-type combination delivered as an emboss and metallic spot colour treatment across tactile and uncoated material choices, design studio O Street's visual identity for Whisky Ambassador – a recent start-up – aims to appear authoritative to the international luxury hospitality sector.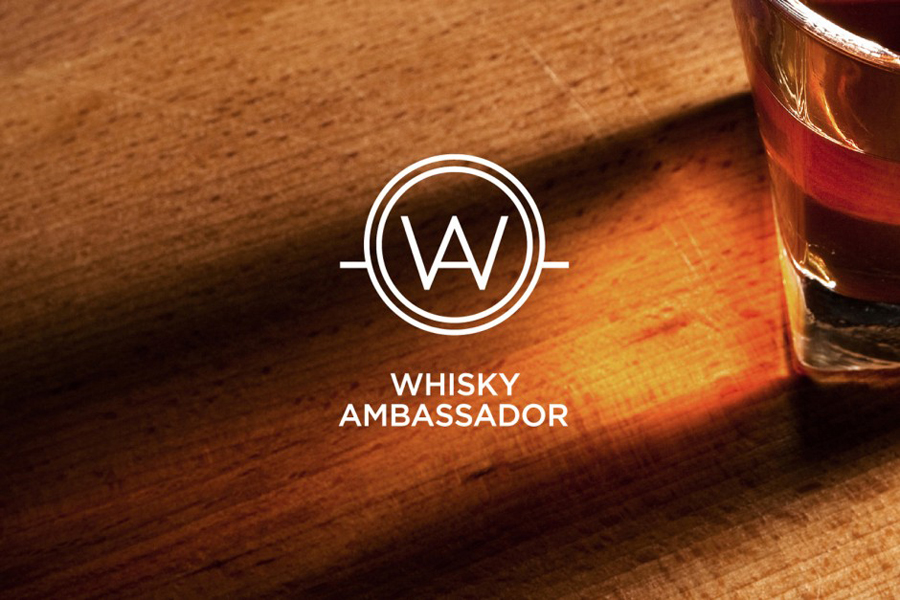 It is a simple but communicative solution that confidently draws on the aesthetics of the whiskey industry – neatly bringing together the regional craft qualities of an earthy unbleached and hand-embossed booklet, the richness, warmth and luxury of a bronze metallic spot and hot-foil detail alongside a classic cream substrate. The single line weight, square terminals and barrel-like concentric circles of a straightforward WA monogram works well to capture traditional and personal service practices in a contemporary manner while also resonating well with the pride associated with high quality whiskey. This is paired with a neutral but well spaced uppercase sans serif logo-type that delivers a professionalism and formality suitably representative of useful information and education.
It is a visual identity that through material choice and print finish delivers dimensionality and industry relevance to the simplicity, authority and practicality of the graphic design.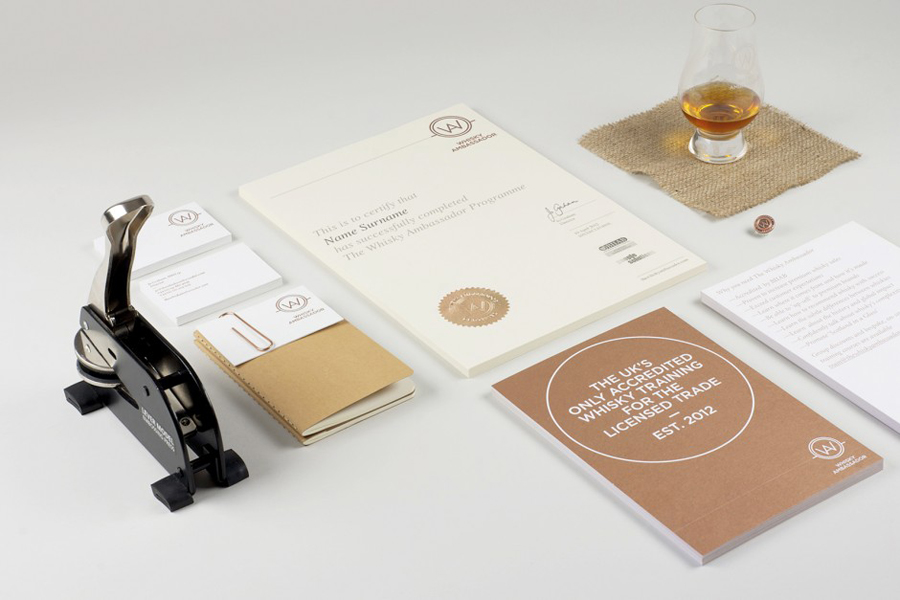 Follow BP&O:
RSS
Facebook
Twitter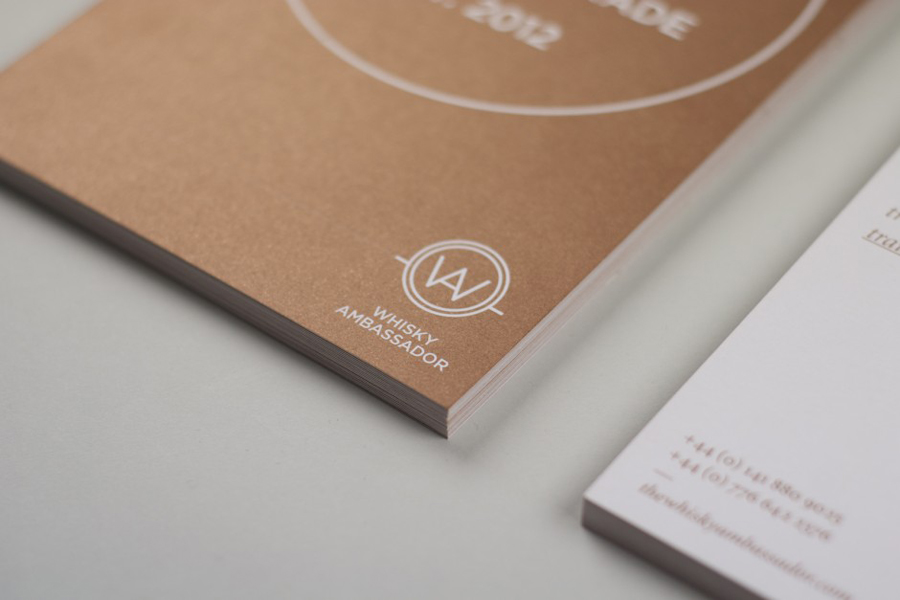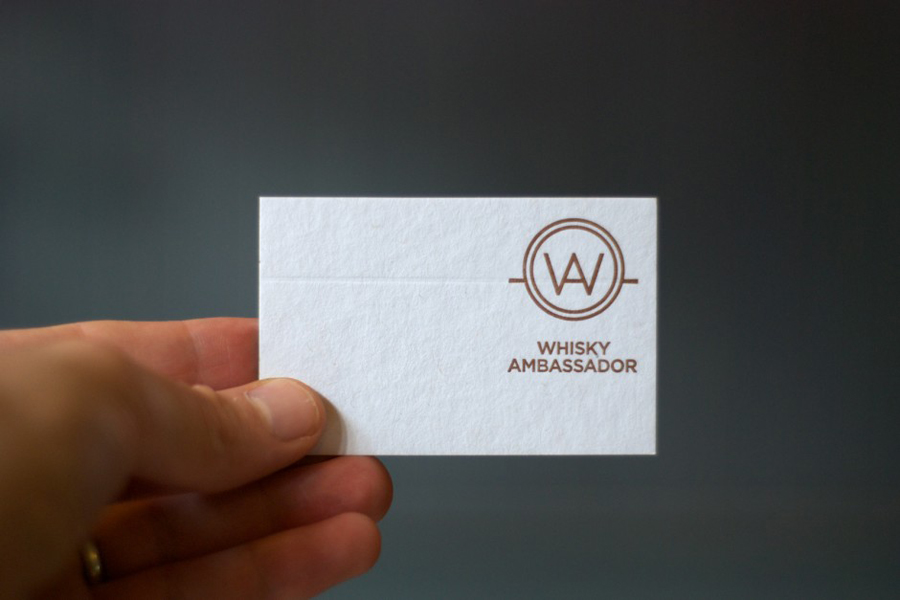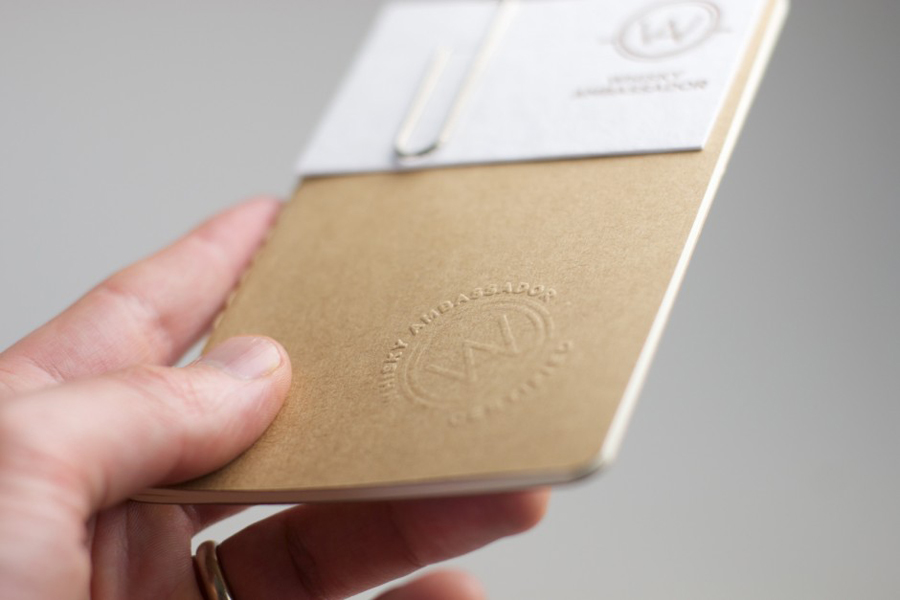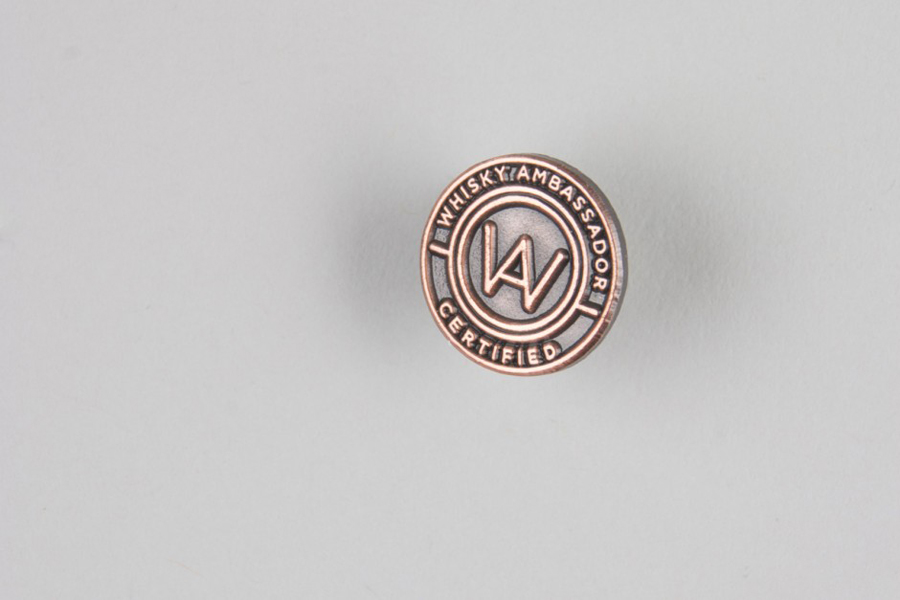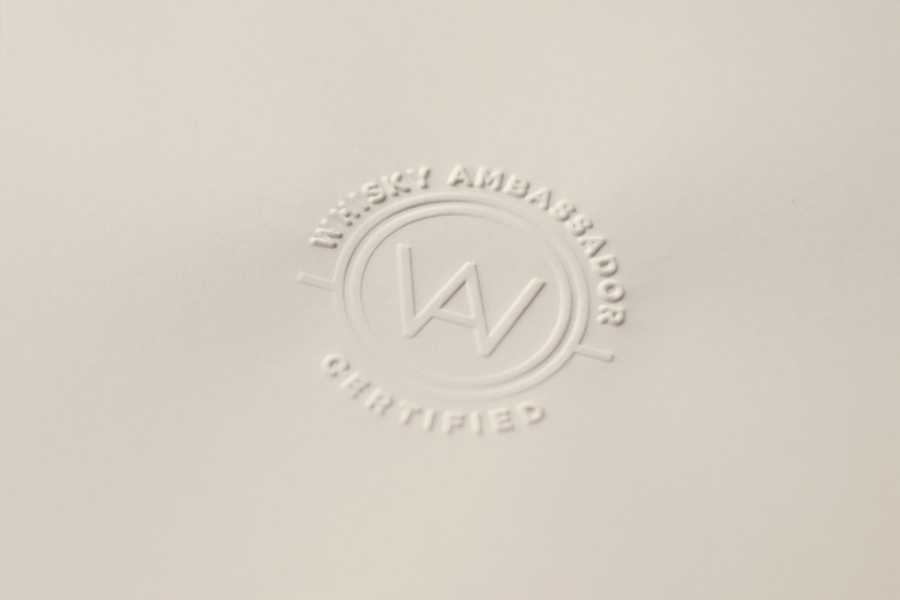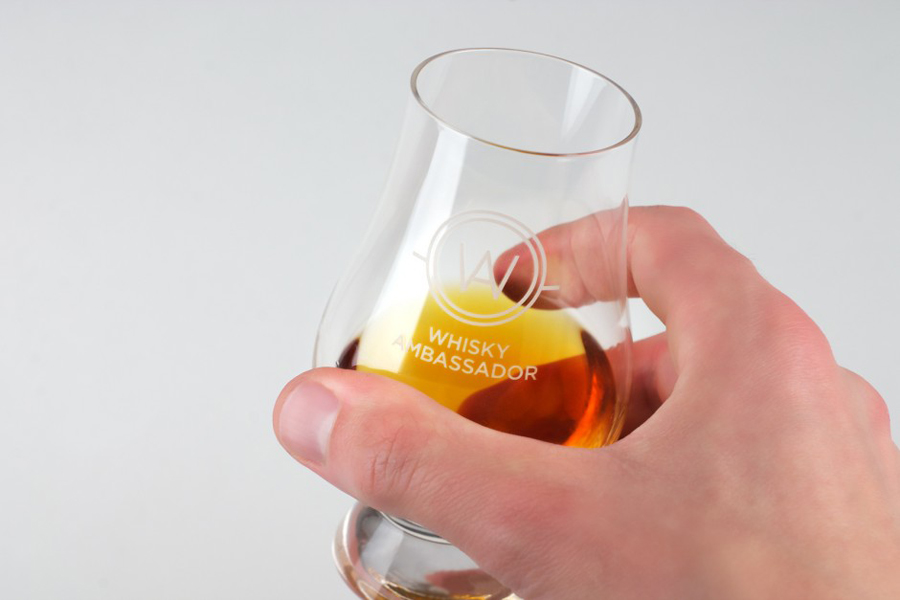 If you liked this you may also like:
---