Krohn by Commando Group
Opinion by Richard Baird Posted 2 November 2012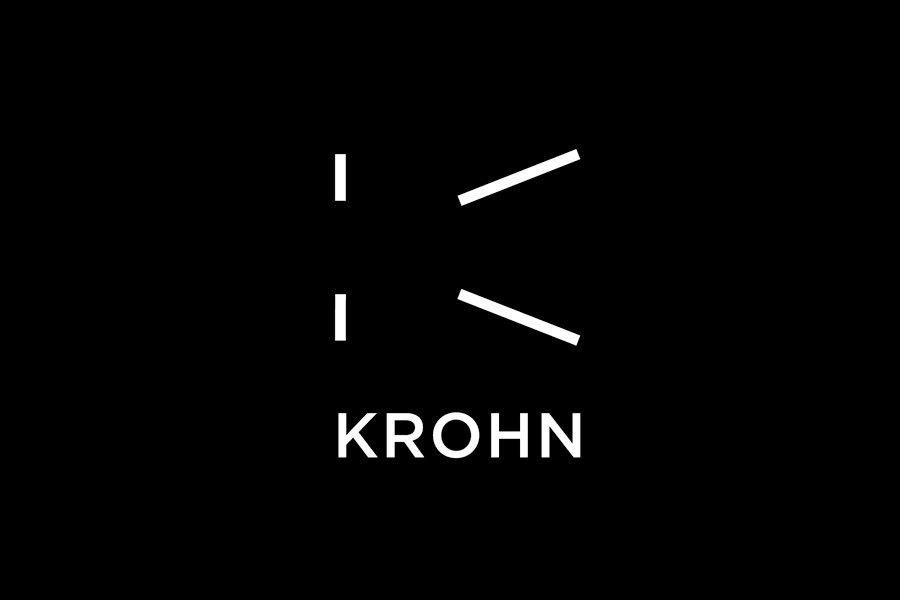 Krohn is a young but experienced Oslo based furniture, interior and architecture design studio that develops holistic solutions that strengthen and add value to businesses through interior environments. Krohn's visual identity, website and stationery—created by visual communications agency Commando Group—captures the multi-disciplinary nature of the studio and juxtaposes bold architectural structure and simple interior spaces with fine, high quality detailing, through an abstract, multi-perspective logo, interactive applet and a blend of uncoated concrete grey board and a gold block foil print finish.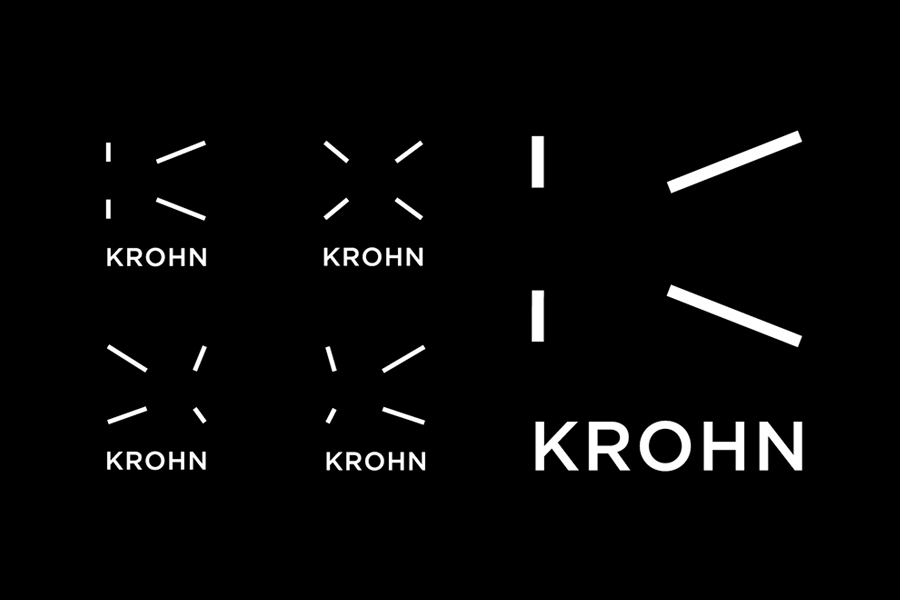 "We developed a dynamic logo based on a room seen from the central perspective, and after trying out different views we saw that in a certain angle, the room becomes a disjointed K! Visit the website at www.krohnark.no and move the logo around with your cursor, excellently programmed by our good friends at Mesen." – Commando Group
It is a neat solution that manages draw together the themes of space, evolving physical and conceptual perspectives of designers from different backgrounds, and a unified technical approach through a four-stroke, wire-frame and abstract representation of internal space.
Drawn from multiple view points with a single consistent line weight and square terminals, the applet online delivers a nice sense of interactivity and dimensionality to the static version of the mark which fixes the lines into a subtle K. A well-spaced Proxima Nova logotype shares a similar weight, geometry and restraint of the monogram while its practical, functional and humanistic origins resonate well with the studio.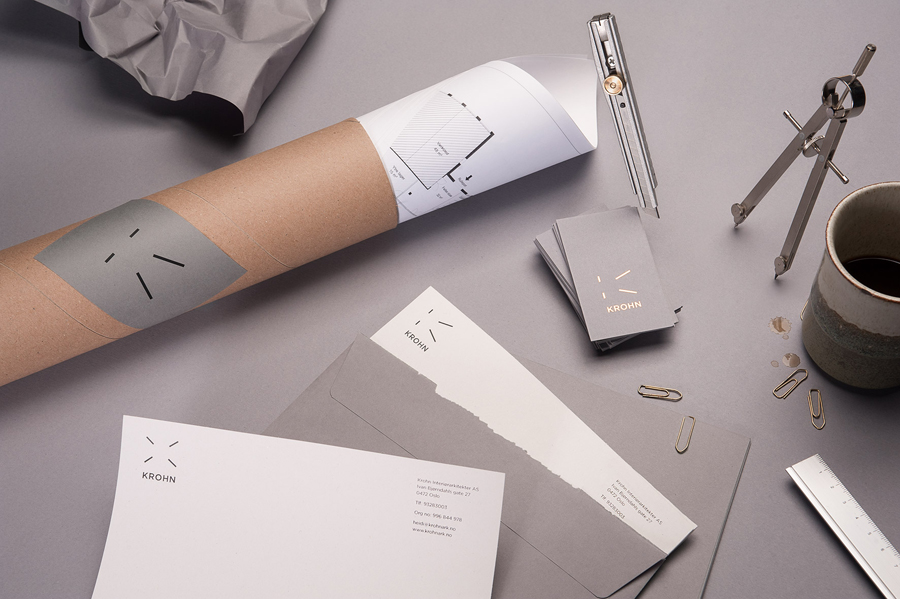 The business card's contrast of uncoated concrete grey and the shine of a gold block foil achieves an interesting and unusual aesthetic that neatly resolves  architectural surfaces and the high quality detailing expected of modern interior furnishing. Online a fairly straightforward combination of wide photography, grid-based layouts and ample white space draw on architectural convention.