F. Ménard designed by Lg2boutique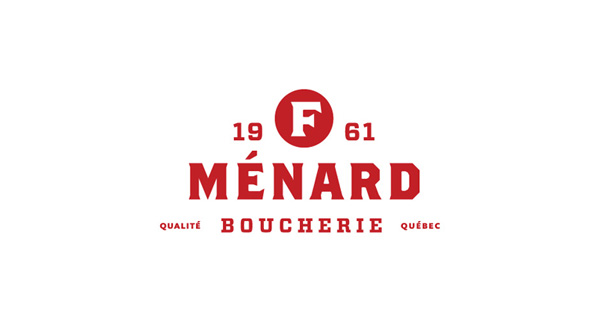 F. Ménard is a Canadian pork producer and butcher with a family heritage that dates back fifty years. Their visual identity, developed by brand and packaging design specialist lg2boutique, creates a seamless fusion of a past and present – traditional service values alongside contemporary high standards – through the union of vintage and contemporary photography, the utilisation of digitised, early 20th century typeface and a flat, economical colour palette cohesively executed across a variety of collaterals.
"Our agency was given a manifold mandate. By positioning the brand—We innovate for quality, a family tradition—we combined the two major strong points of the company: the capacity to innovate in order to offer the best quality meat on the market, and the safeguard of honesty-based family values handed down by its founder. The agency reviewed the architecture of the company's brands, designed the logo—including the logo for the butcher shop—and created the brand's platform for all the company's points of contact with its various target clienteles."
"The new identity of F. MÉNARD, a family business involved in the pork production trade, draws from tradition and is inspired by the very first logo of this 50-year old company, but displays a very modern look. The platform blends genuine old photos with contemporary shots, proving in one glance that, to guarantee top quality meat, innovation truly is the company's top priority."
– lg2 boutique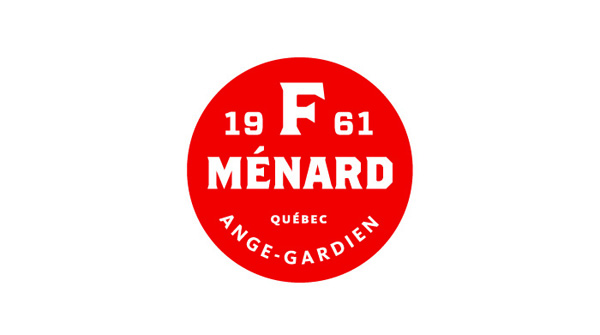 The agricultural, industrious and practical synthesis of slab serif, neutral sans-serif and the inconsistencies of Brothers Bold – an accurate digital translation of a stone-cut typeface originally created for the travelling shows of the early 1900's – provides F. Ménard with a bold and distinctive visual character with genuine period and humanist detail ideal for a company with family heritage and service practices idealistically associated with the past. These choices have been well resolved with a good eye for space, an uppercase authority, a classic layout of information and a modern flexibility. The circle and bright red colour choice introduces the prize-winning sensibilities of a farm show rosette which has been appropriately tempered by a flat earthy linen and rich brown set alongside the sepia and detail of the photography a concept that cleverly unites authentic period and recent images. A combination that looks bold but economical, traditional yet communicatively contemporary.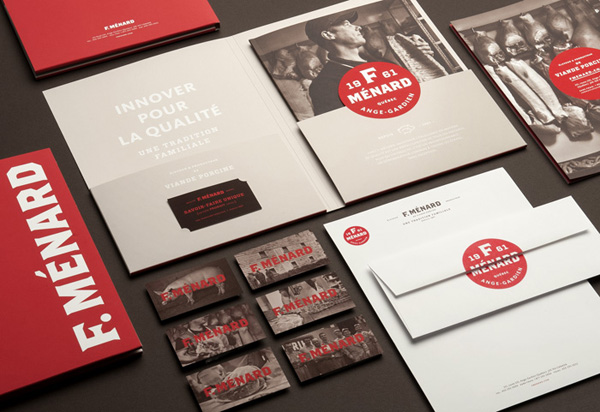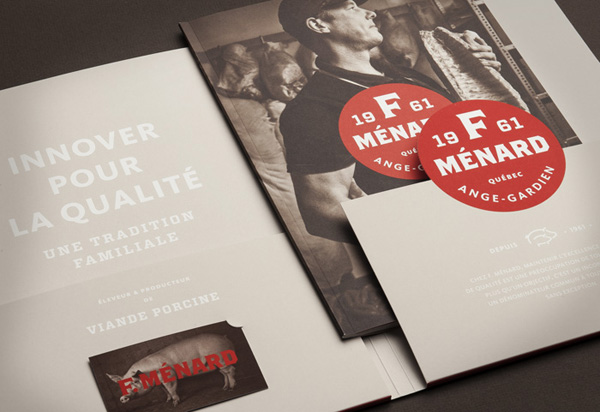 Follow BP&O:
RSS
Facebook
Twitter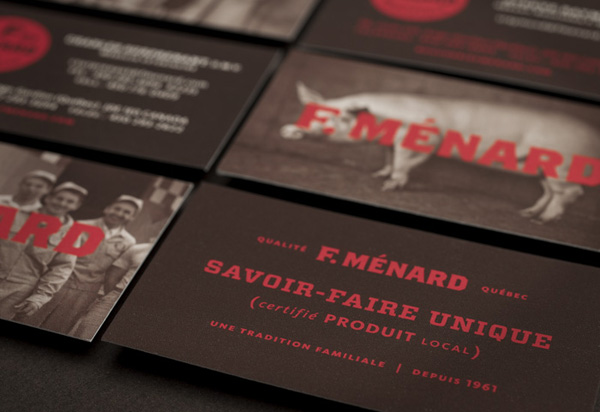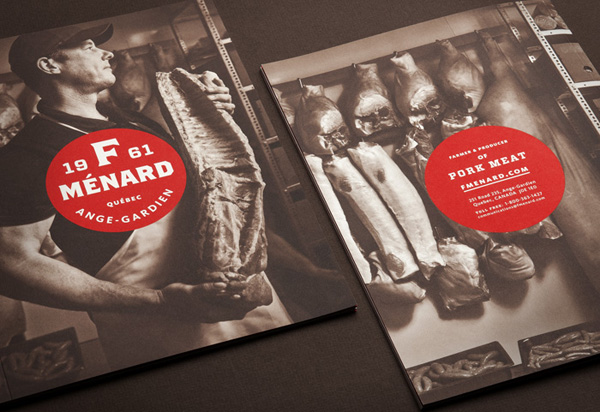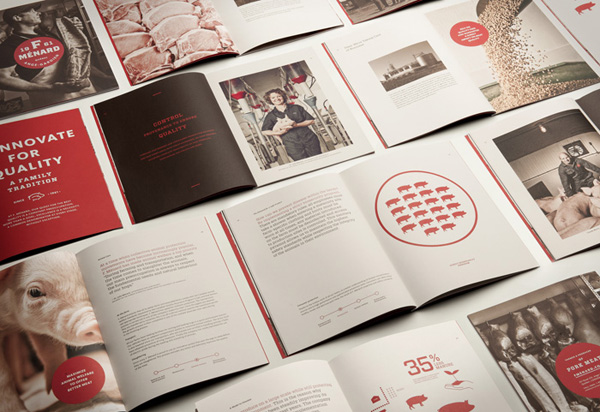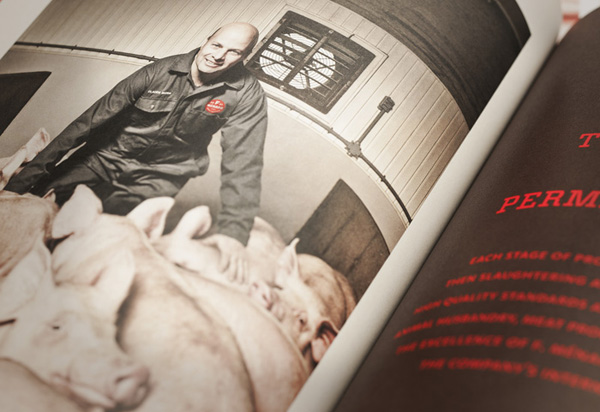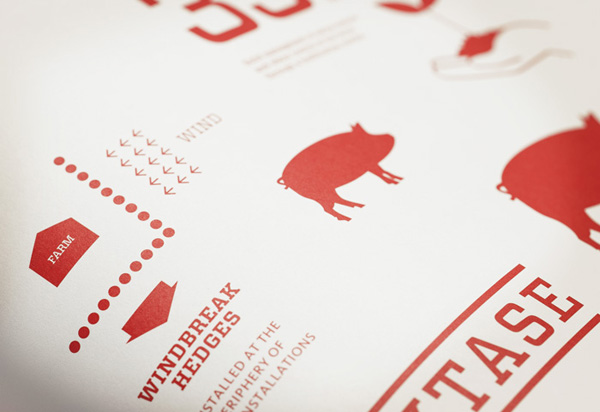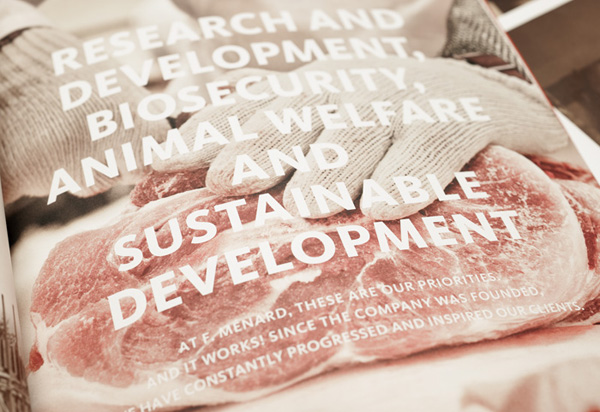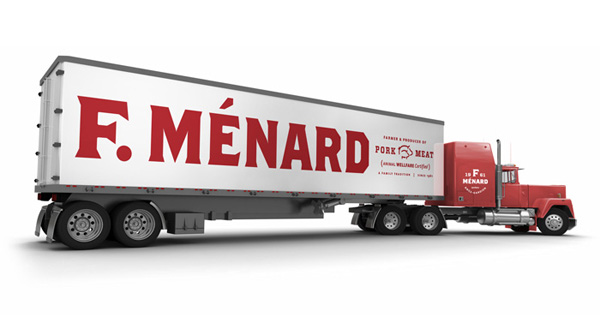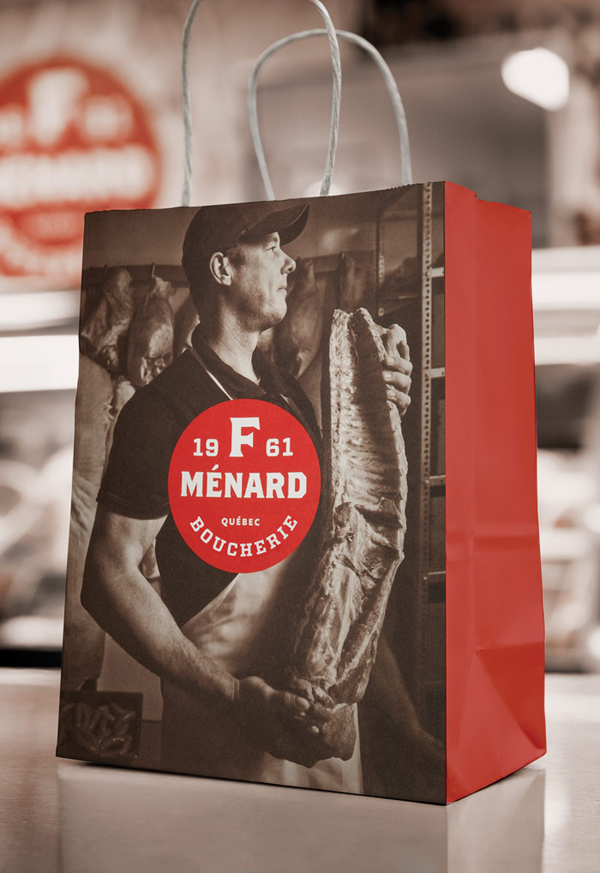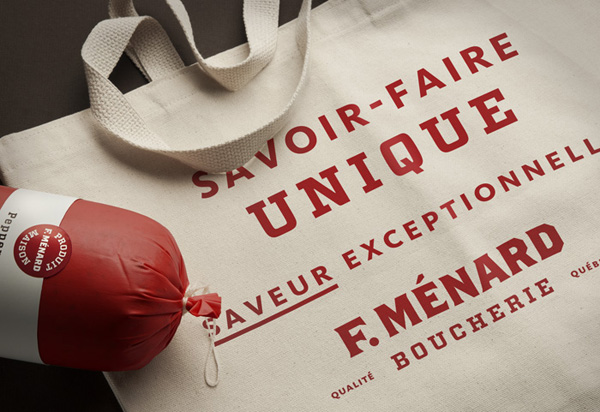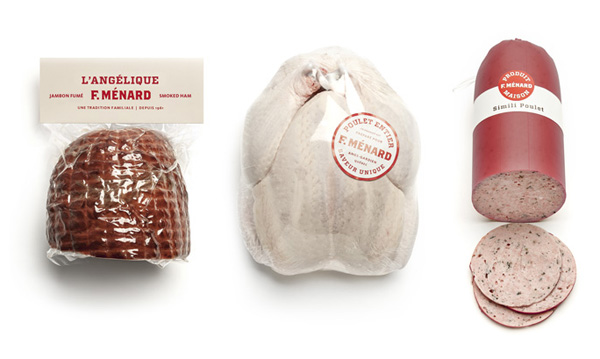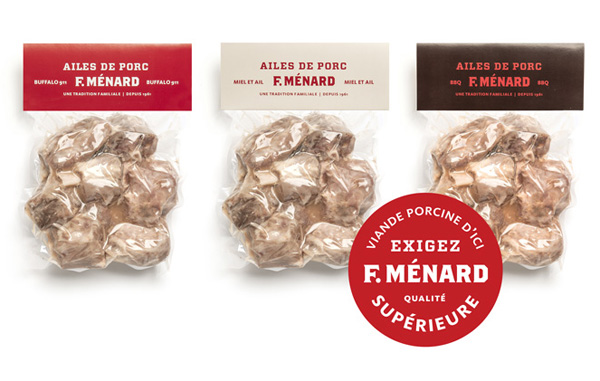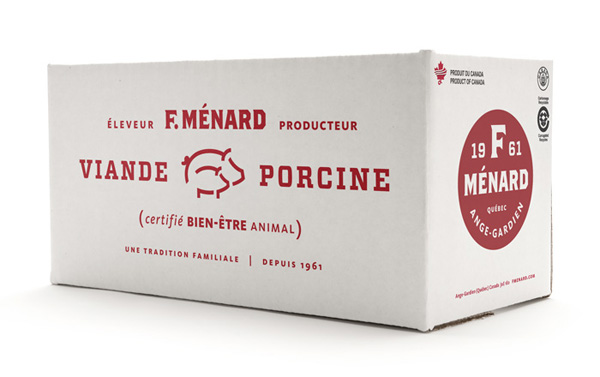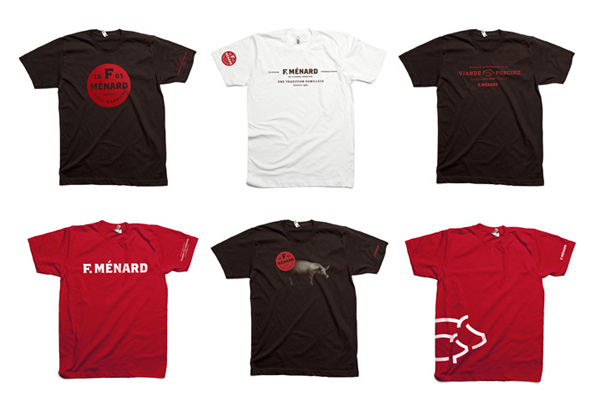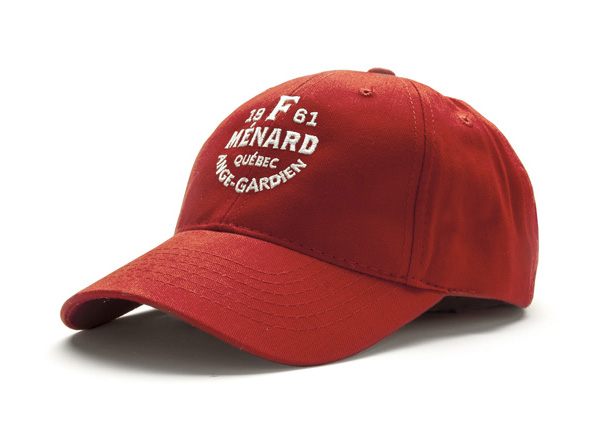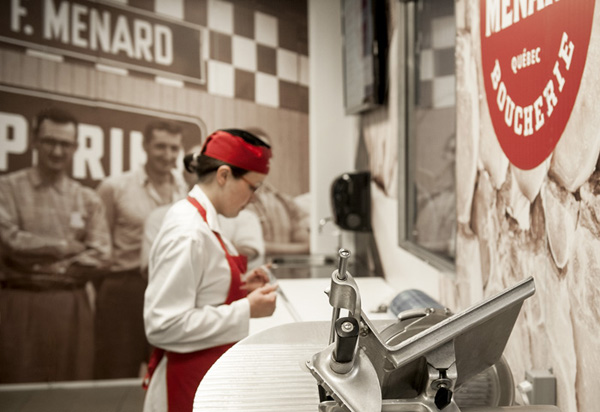 If you liked this you may also like:
---