Boabel designed by Maud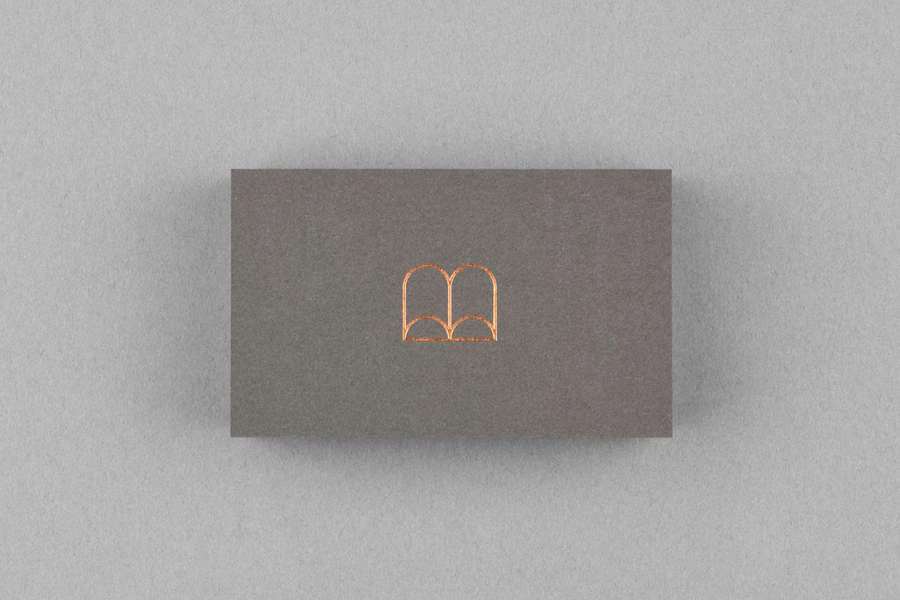 Multidisciplinary design studio Maud recently developed a new visual identity for screenwriter Belinda Nowell's new publishing venture Boabel. Based around an open book / B monogram, a business card that uses orientation to draw out this duality and a weighty, 'book-bound', triplex material combination the solution places storytelling at the very centre of communication with a contemporary simplicity.
Although the identity clearly shares a striking similarity with Moving Brands' work for Madefire – a case, I am sure, of simple forms independently recurring – its typographic pairing, straightforward, logo-centric approach, print and material choices set a completely different tone. Unlike Madefire's solid fill, screenplay/typewriter aesthetic and interesting sci-fi undertone, this solution embraces a reductionist, on-trend, single consistent stroke width that neatly travels through the light and well-spaced letterforms of the logo-type.
A classic copper foil and light ink finish across a warm, uncoated concrete grey, three-tier business card – a very subtle book reference with a change in orientation that works well to draw out the B from the open pages of the mark – feels distinctly craft based with a nice high quality flourish, sense of experience and restraint.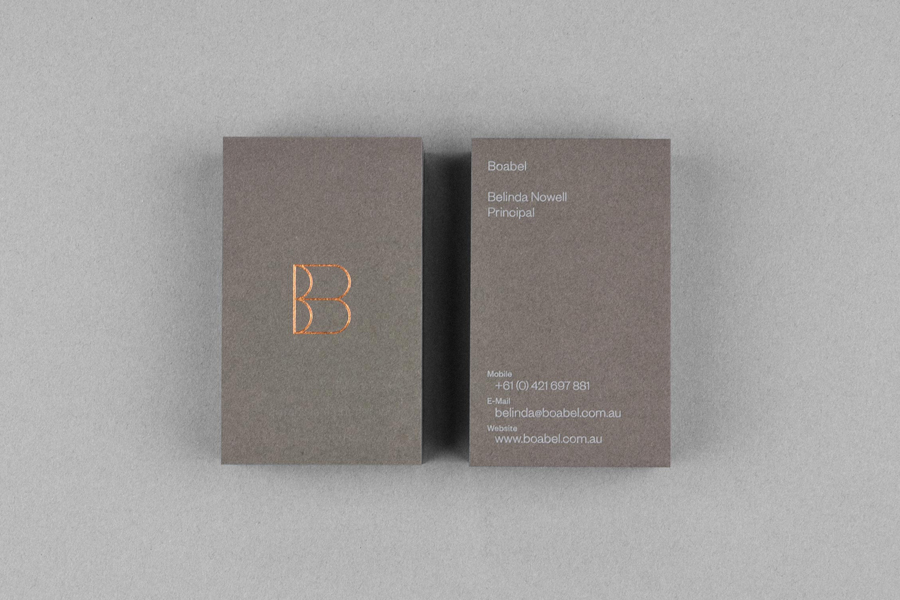 Follow BP&O:
RSS
Facebook
Twitter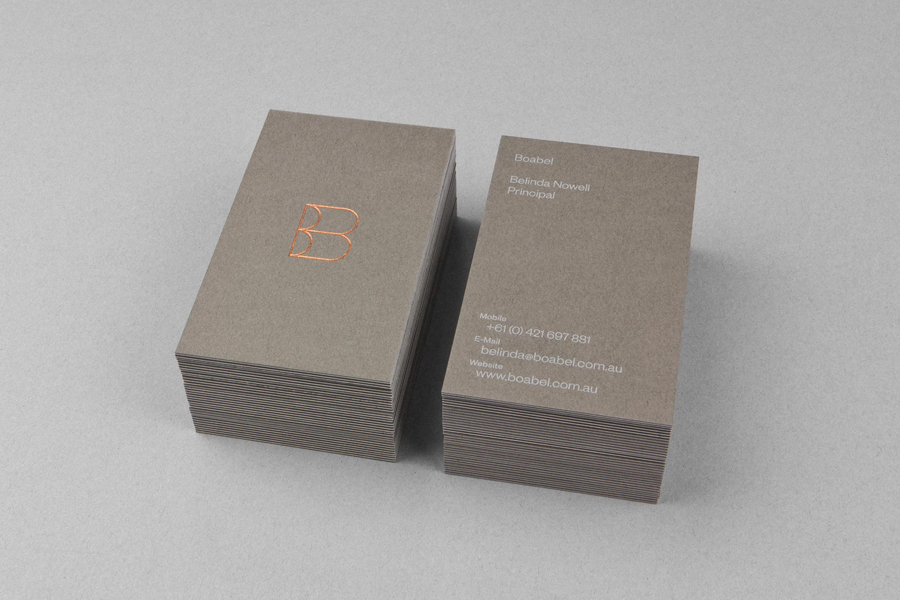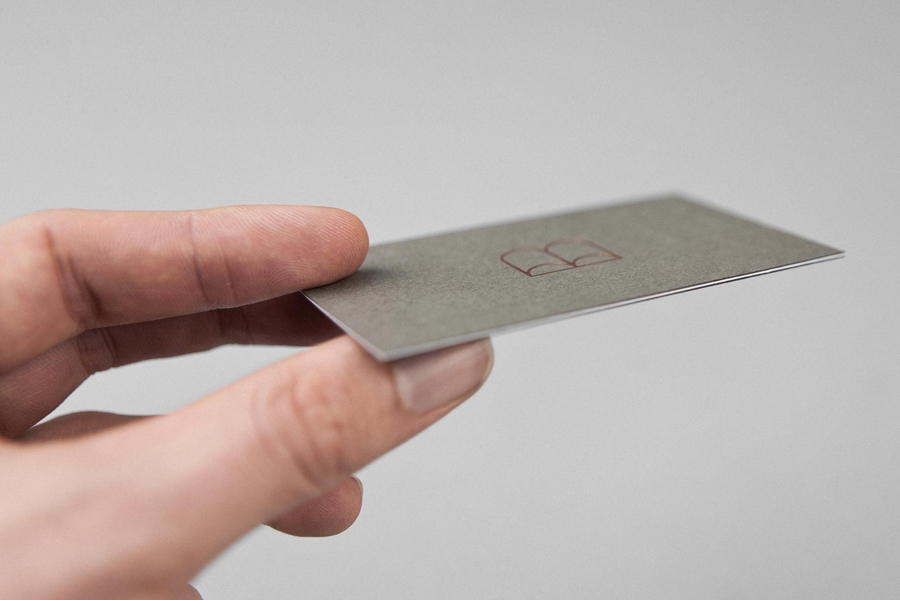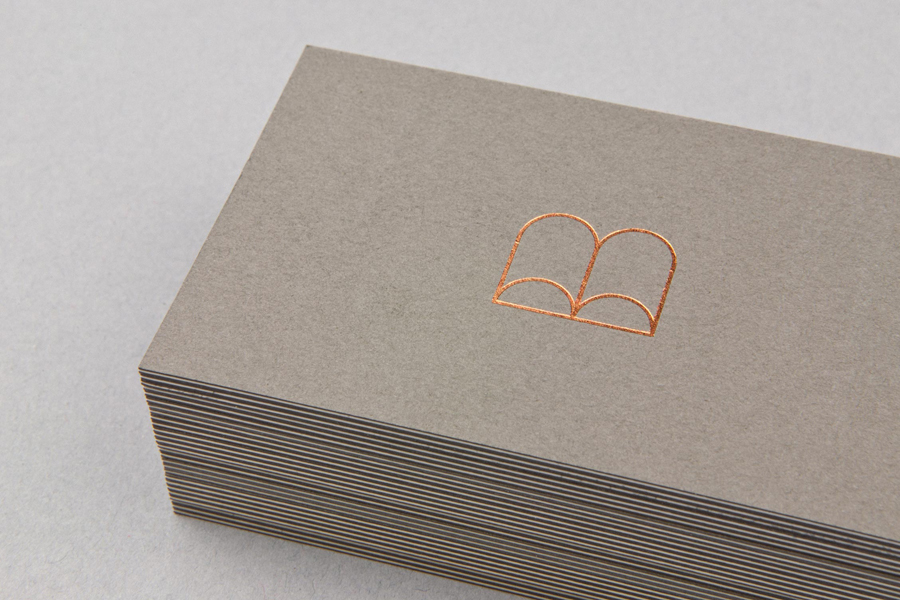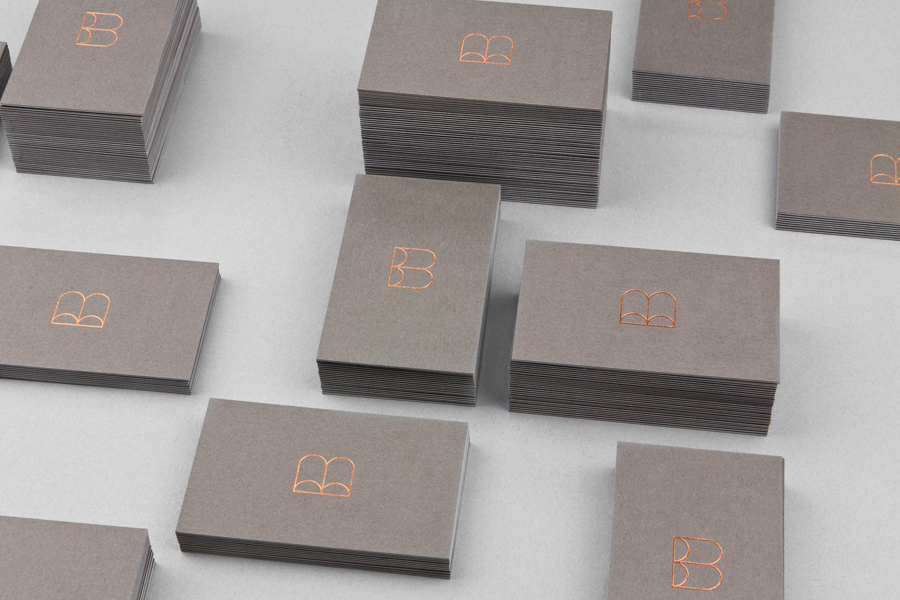 If you liked this then you may also like:
---