Podi designed by Bravo
| Author: Richard Baird

|

Filed under: Cafes, Bars and Restaurants, Logo Reviews | Tags: Brand Identity, Brand Identity Reviews, Branding, Coaster Design & Beer Mats, Design News, Design Opinion, Design Reviews, Designed by Bravo, Designed in Singapore, From Asia, Graphic Design, Logo Design & Branding Blog, Logo Designs, Logo Opinion, Logos, Logotypes, Restaurant & Cafe Menu Designs, Restaurant Logos, Sans-serif Logotypes, Sign Design, The Best Brand Identities of 2013, Tinted Photography, Typography, Uncoated Papers & Cards, Wood Menu Cover, Wood Textures in Brand Identity and Packaging Design

|

Comments Off

on Podi designed by Bravo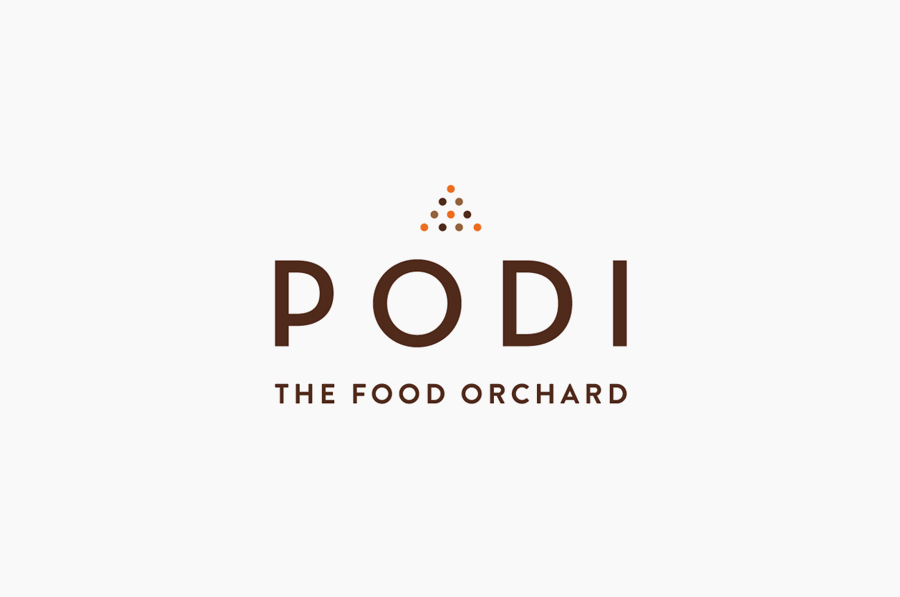 Podi is a Singapore-based organic restaurant that 'celebrates bold, robust and unique flavours' and the responsible sourcing and cooking of ingredients. Drawing inspiration from the restaurant's name, a Hindi word to describe a mixture of ground dry spices and herbs, design agency Bravo developed a visual identity that pairs a small, abstract interpretation of heaped spices with a bold logo-type, earthy tones and tinted imagery to reflect Podi's mission of making 'good, natural and organic food'.
The simplicity of an uppercase logo-type built from an on-trend combination of single stroke width geometric sans-serif characters, laid out with plenty of line and character space, and the finer detail of the logo-mark above – a contrast that perhaps reflects bold flavour achieved through careful spicing – are juxtaposed alongside the richer detail of full bleed photography. These intelligently balance the theme of elemental base ingredients and a 'from scratch' philosophy, also reflected by the isolated fruits, herbs and spices of the marketing materials, with landscapes that depict their natural untouched provenance. These introduce a nice aesthetic and communicative depth to the straightforward professionalism, consistency and quality conveyed by the logo-type and a type-based print direction.
The photography, identity and typography are neatly bound by the economical but contemporary sensibilities of a limited colour palette of soil brown and spicy orange set across an uncoated kitchen white, and the material choices of wood, fabric and unbleached boxes that add an earthy and tactile experience.

Follow BP&O:
RSS
Facebook
Twitter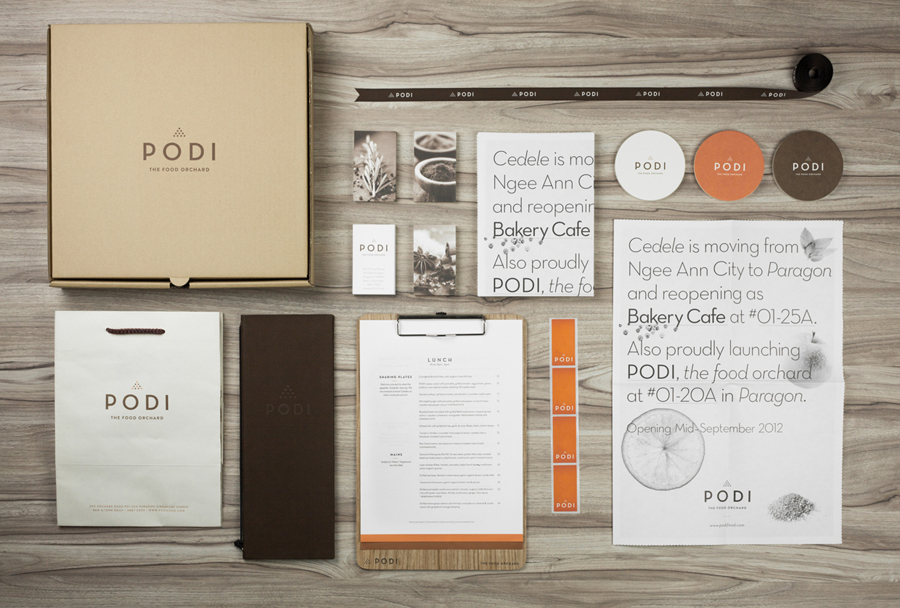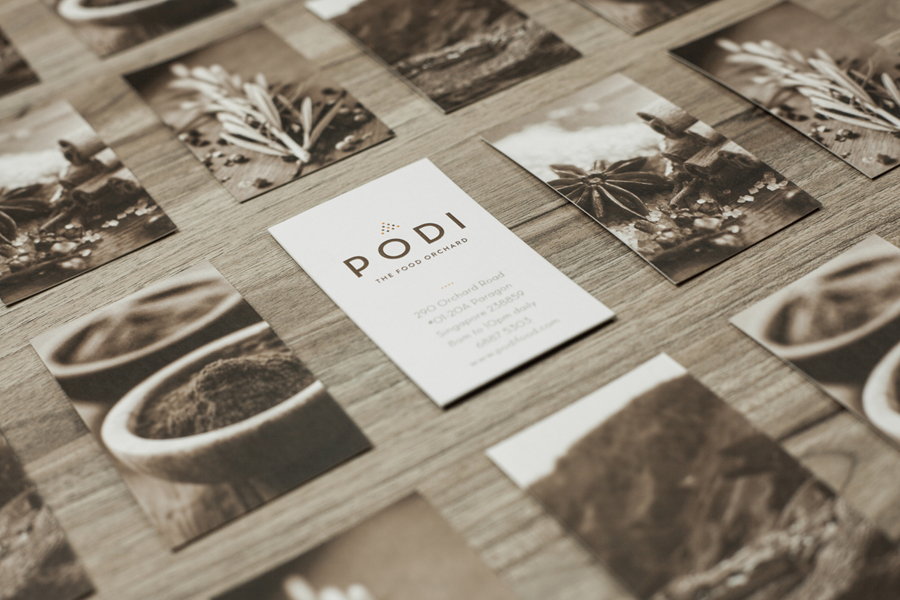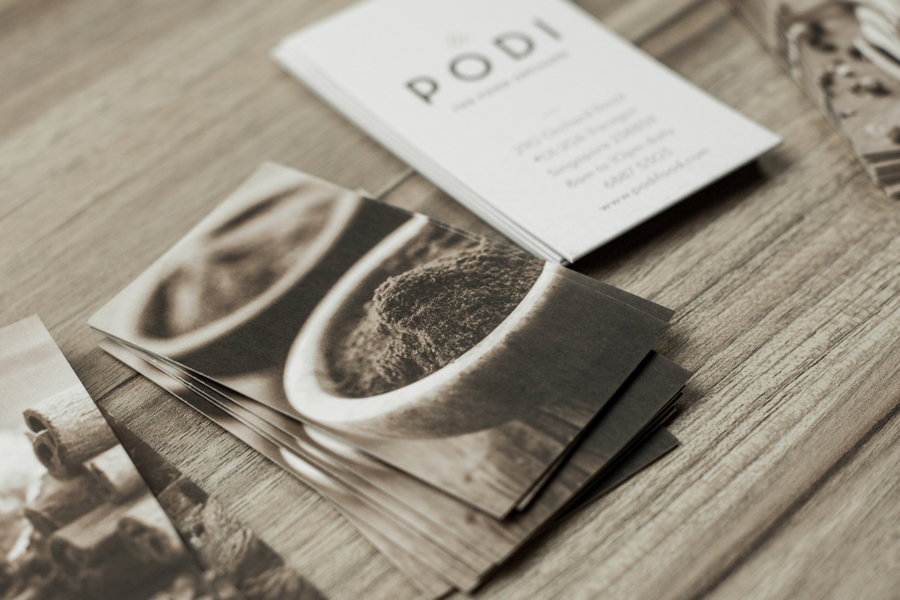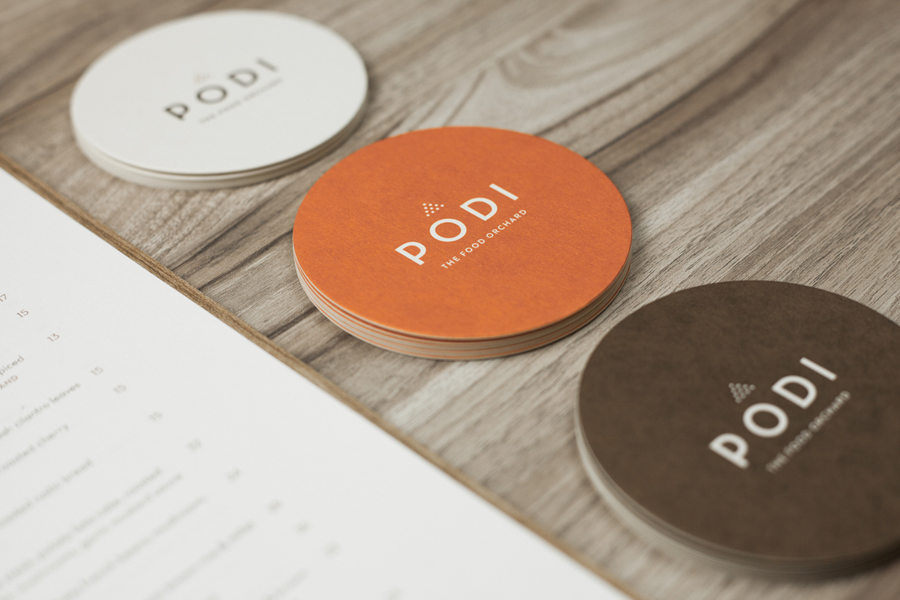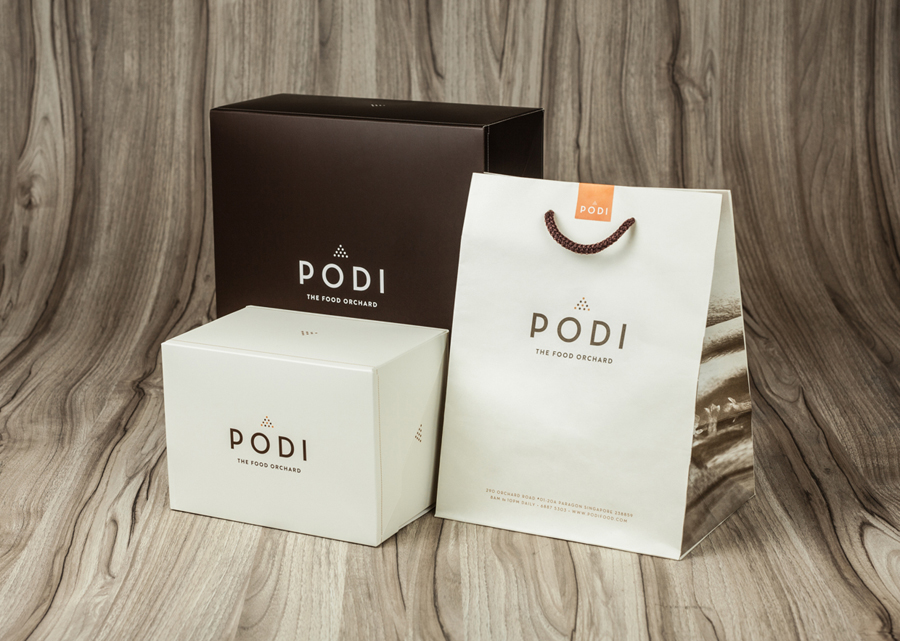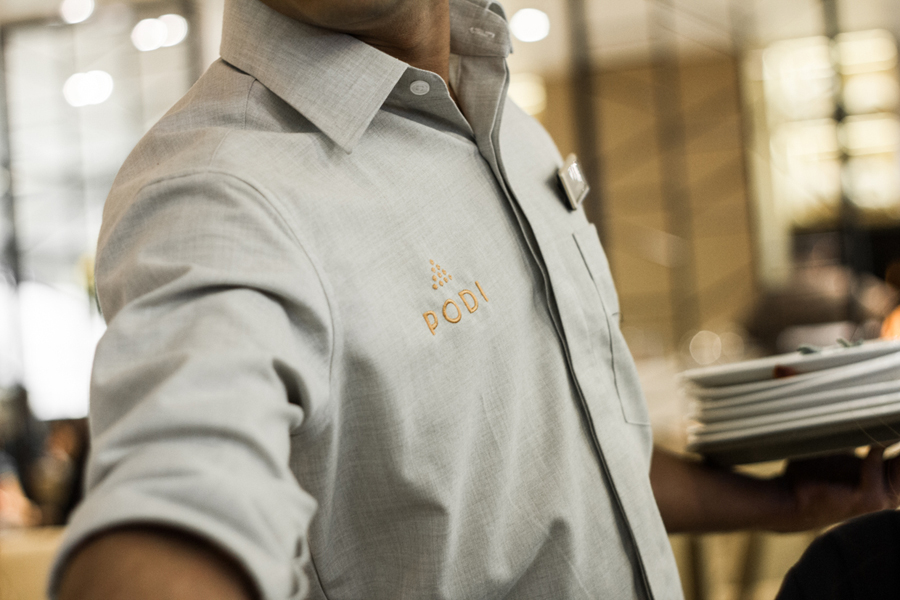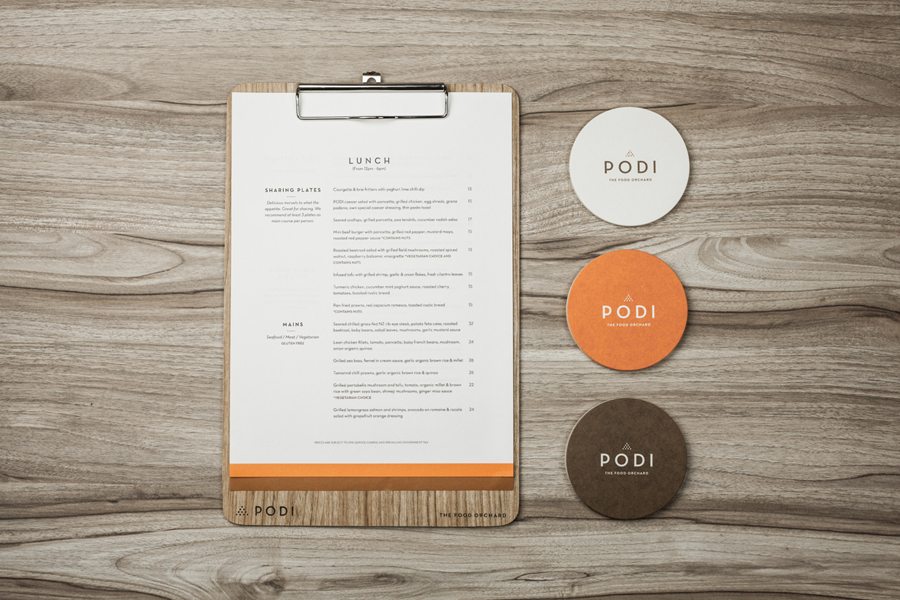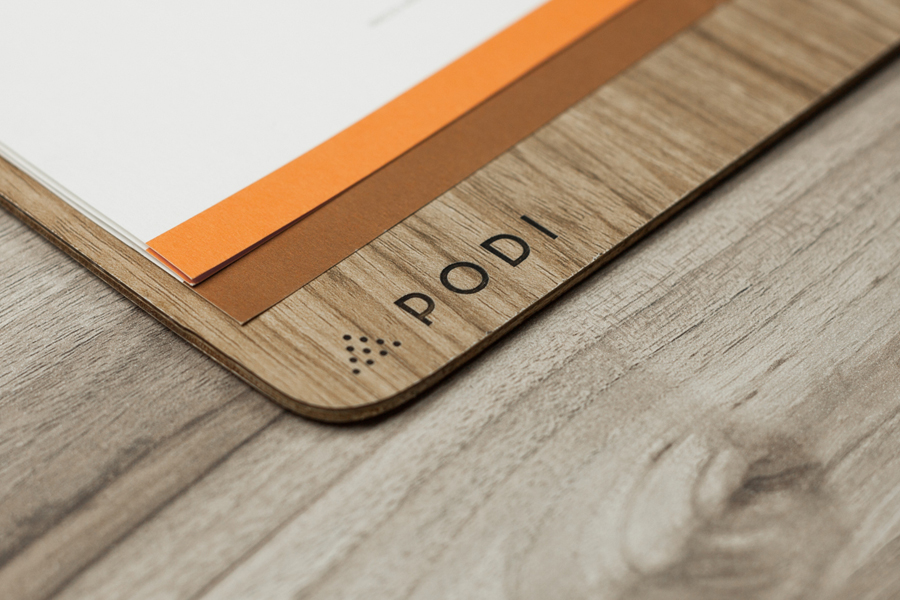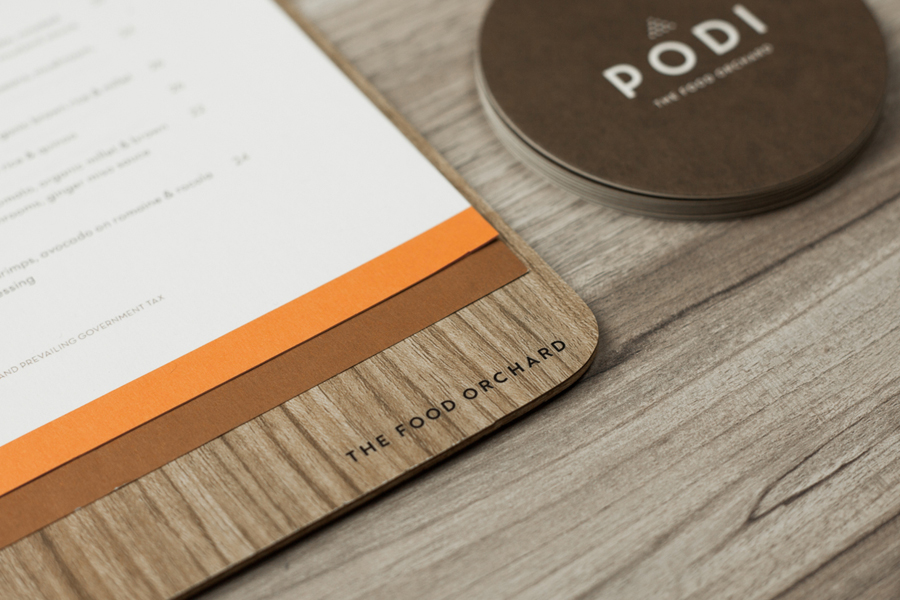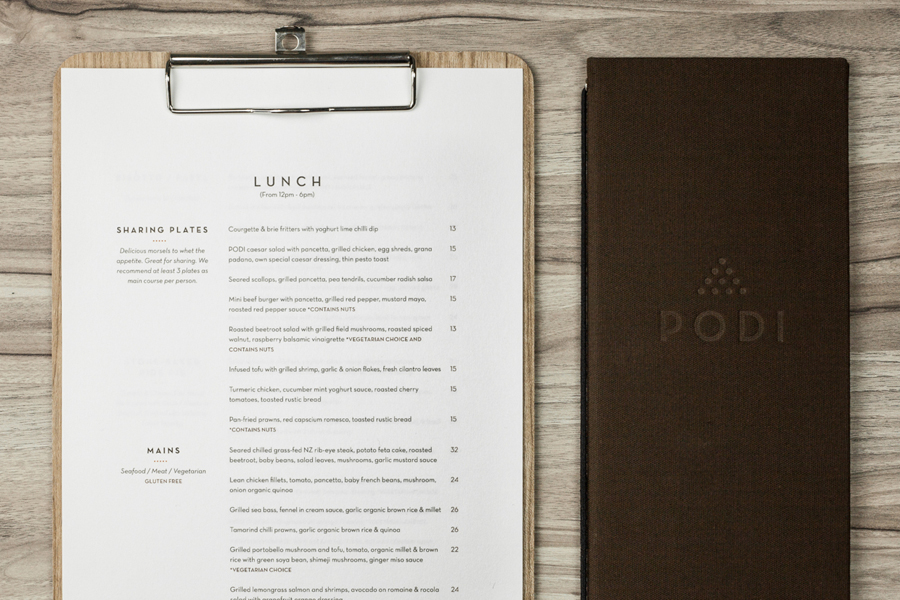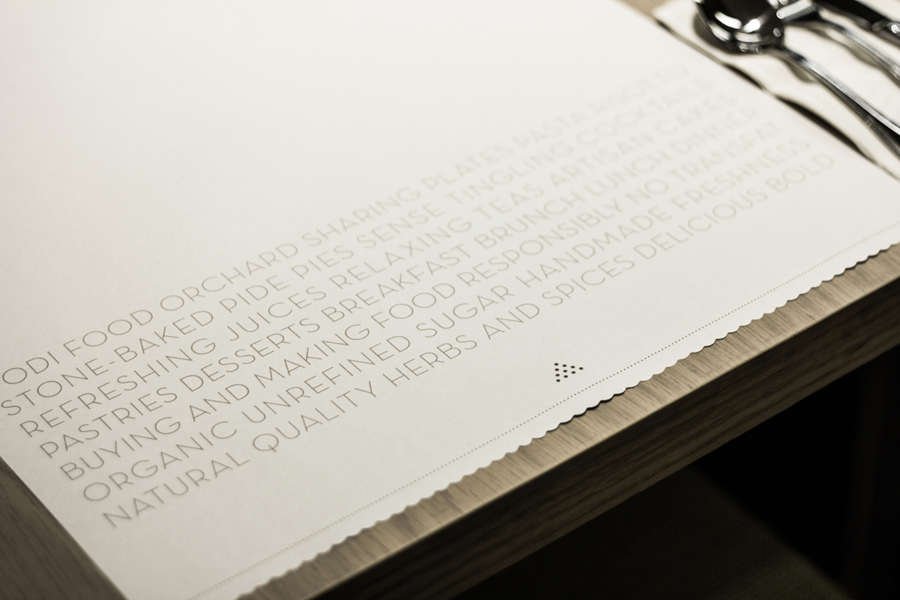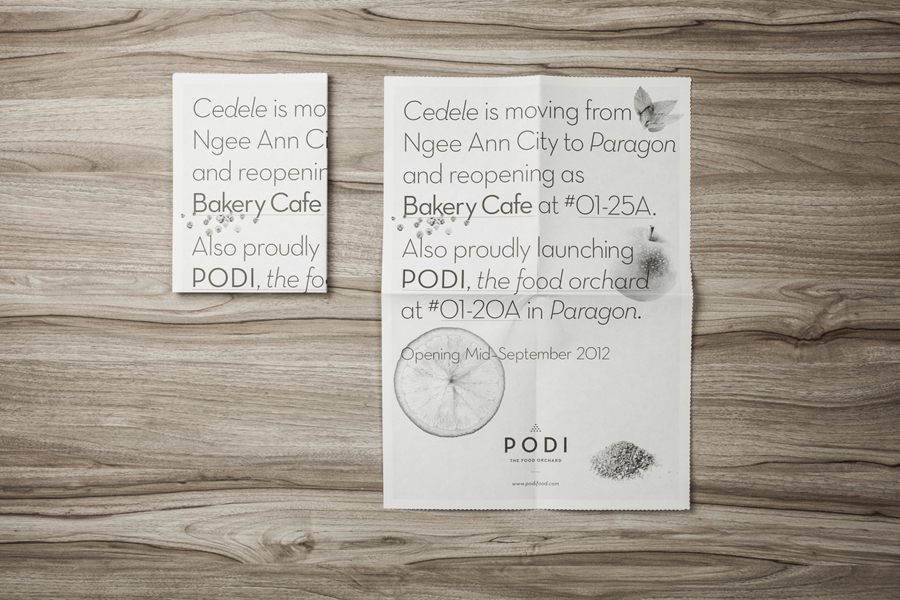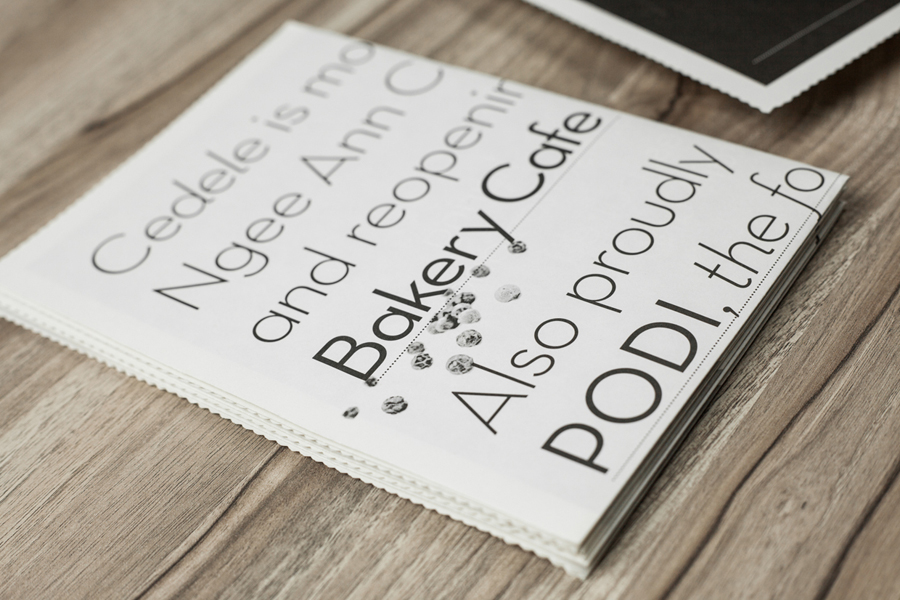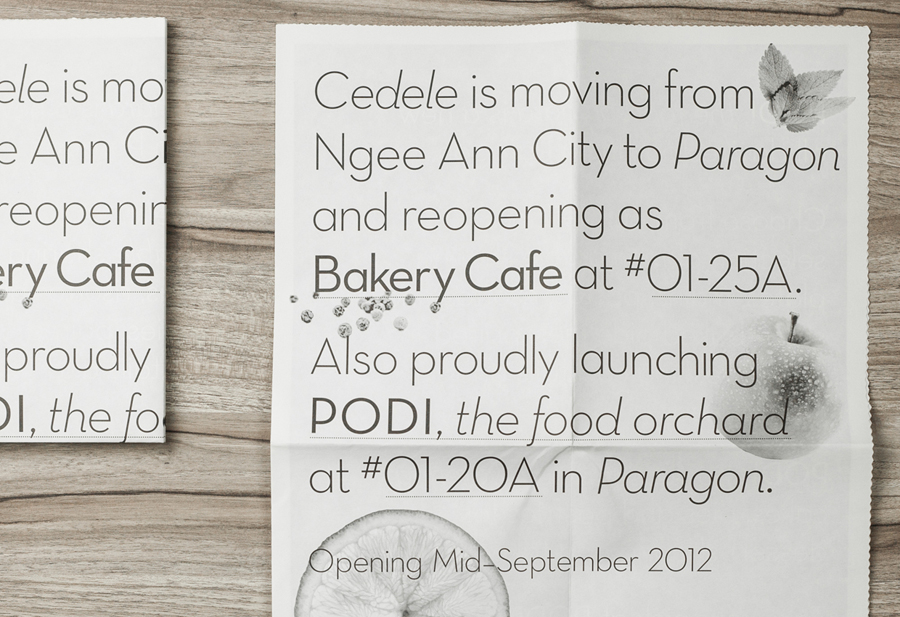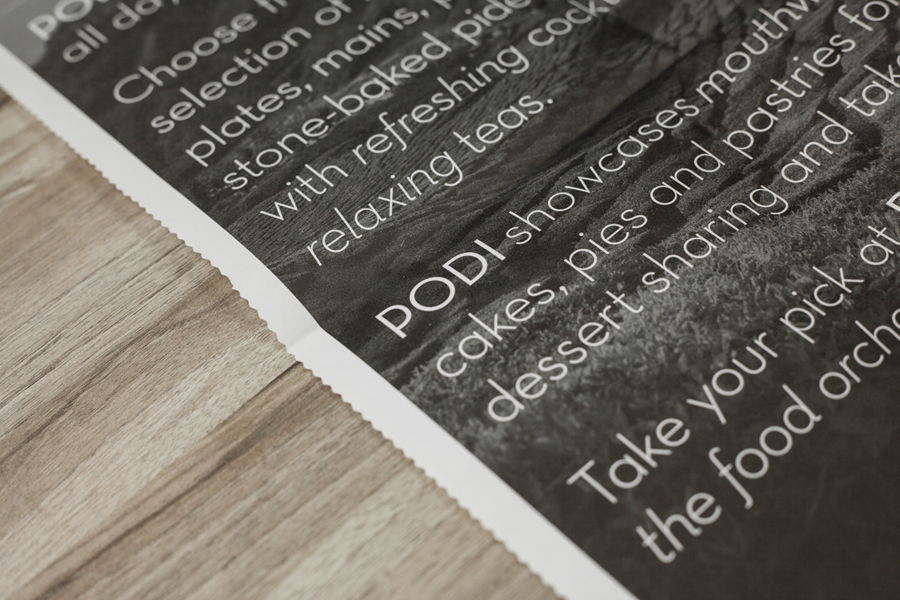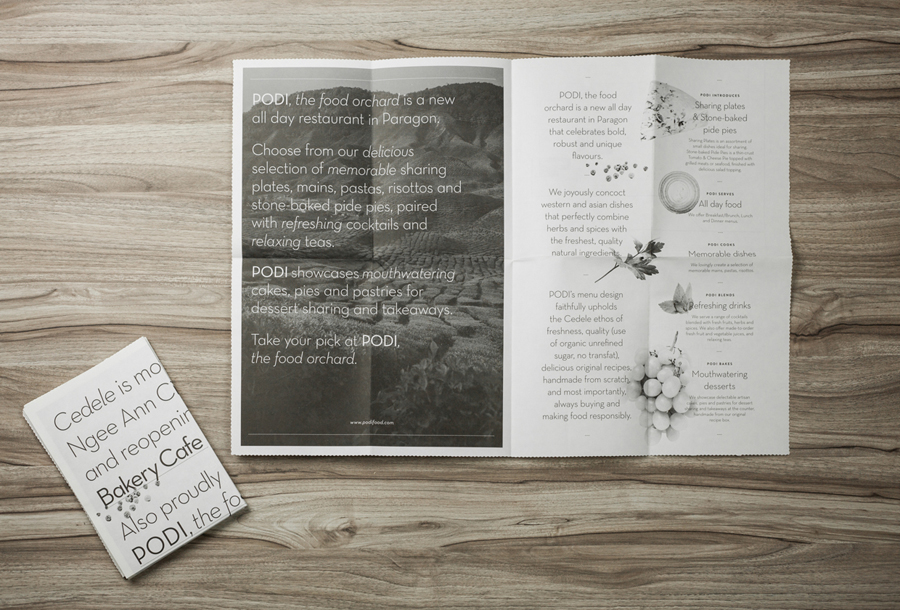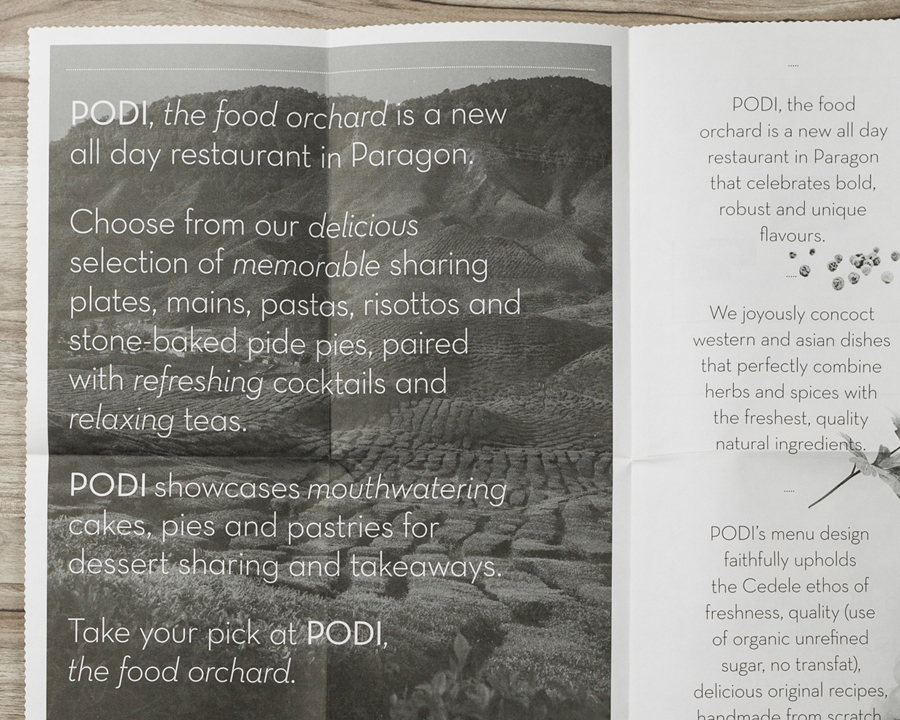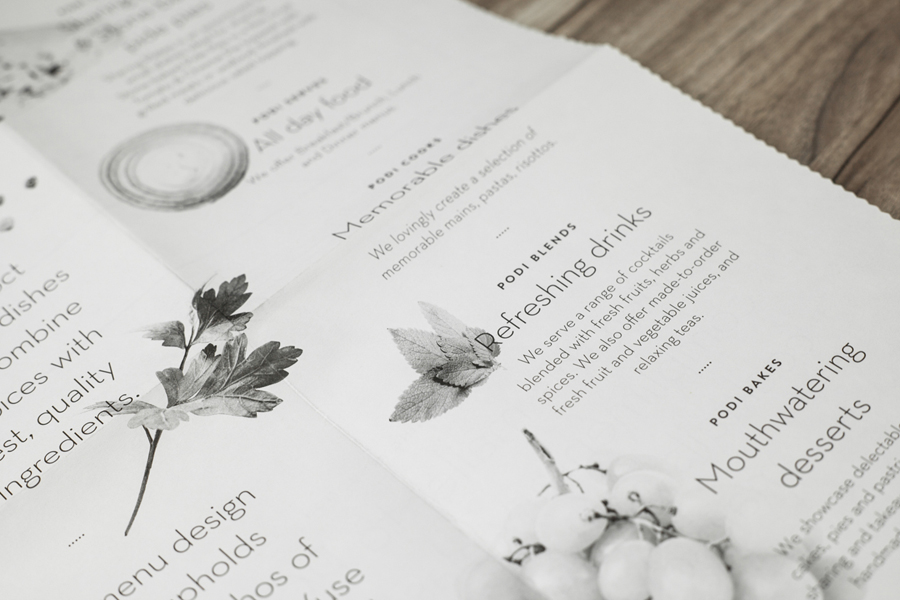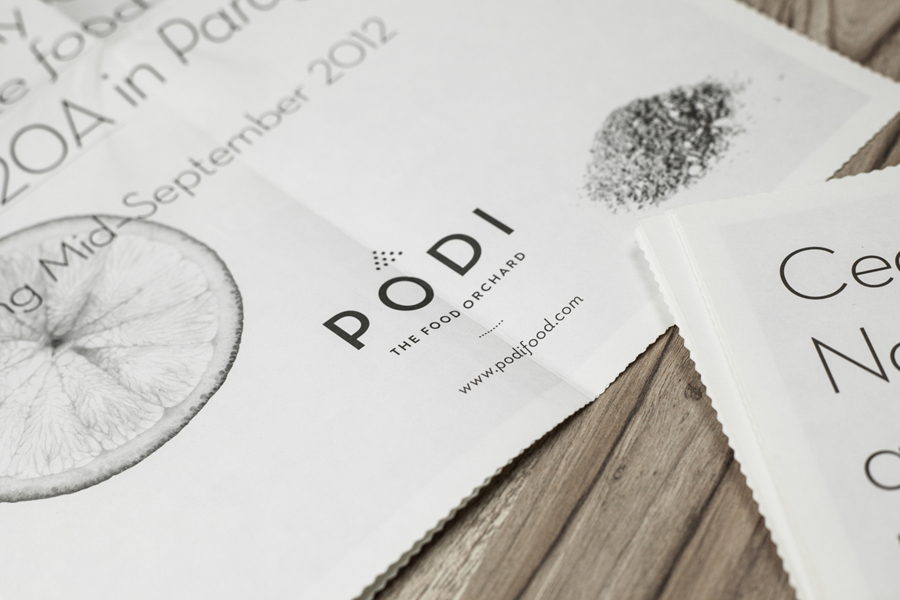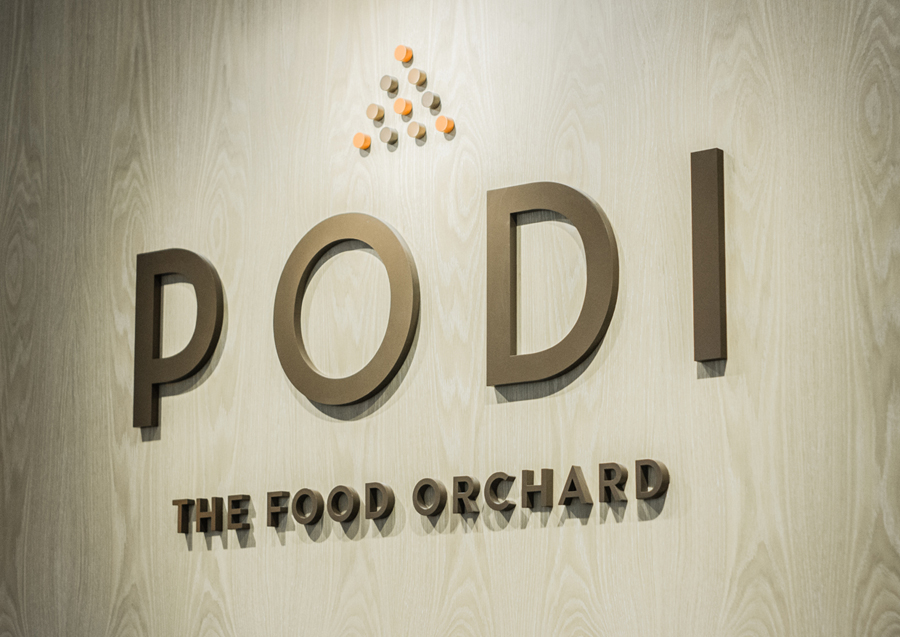 If you like this then you may also like:
---