Bedre Kommunikasjon designed by Work In Progress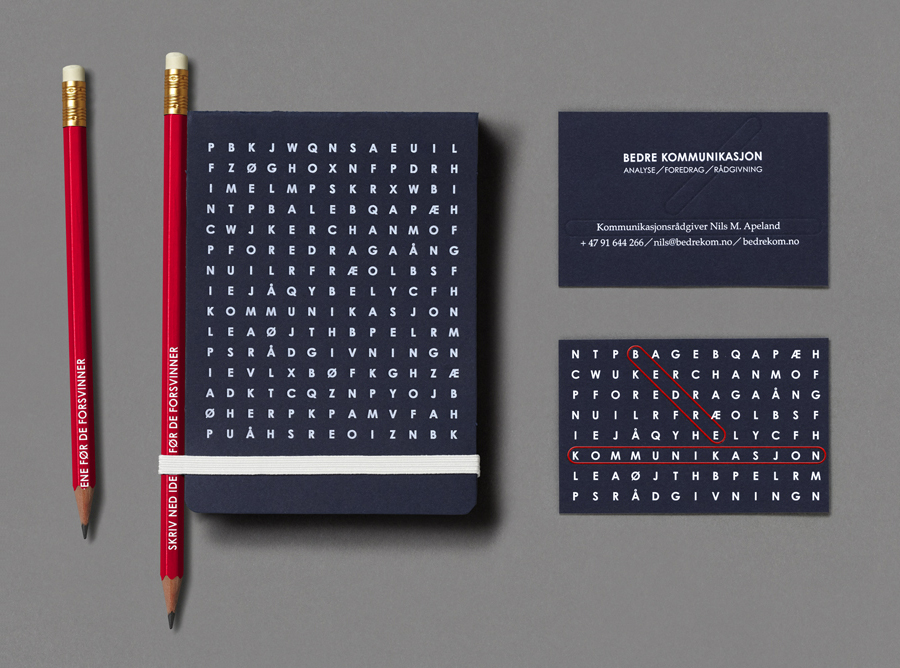 Bedre Kommunikasjon is a oslo-based consulting firm, run by communication specialist Nils M. Apeland, that offers personal, professional and independent advice to business, drawn from 20 years of analysis, strategy, promotion, media relations and crisis management experience.
Multidisciplinary design agency Work In Progress recently worked with Nils to develop a new visual identity solution which included a logo, business card and stationery design that, through a concept that plays on the name Bedre Kommunikasjon, Norwegian for "better communication", and visualised through a word-puzzle device with hidden messages highlighted by the recipient across a notebook and business card, conveys the themes of communication and analysis in a distinctive way.
While the interactive element is perhaps a little optimistic and could be perceived as a touch gimmicky, the aesthetic is pretty universal in its presentation of hidden information, analysis and the search for connections that places Bedre Kommunikasjon – through a simple outline detail – as the solution at the heart of the puzzle. This puzzle-based aesthetic and the use of a high quality letterpress finish provides a playful, familiar and tactile dimensionality to the confident, uppercase authority of the letter-forms, weight of the business card, the economy of the colour palette and the corporate nature of the service. The unusual characters of the Norwegian alphabet adds a sense of origin to the identity when working internationally while the mix of slim and broader characters introduce a little personality to the frequent near-neutrality favoured by the industry.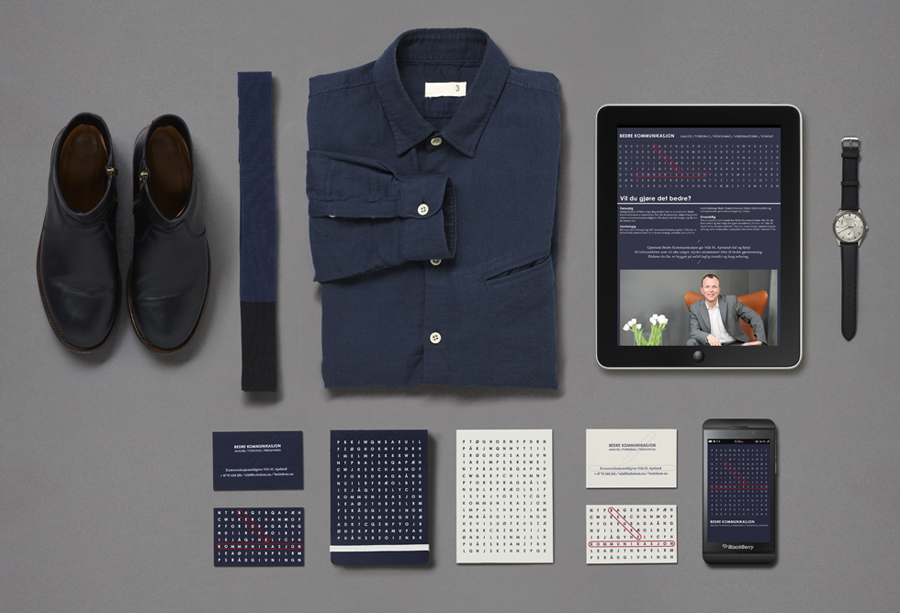 Follow BP&O:
RSS
Facebook
Twitter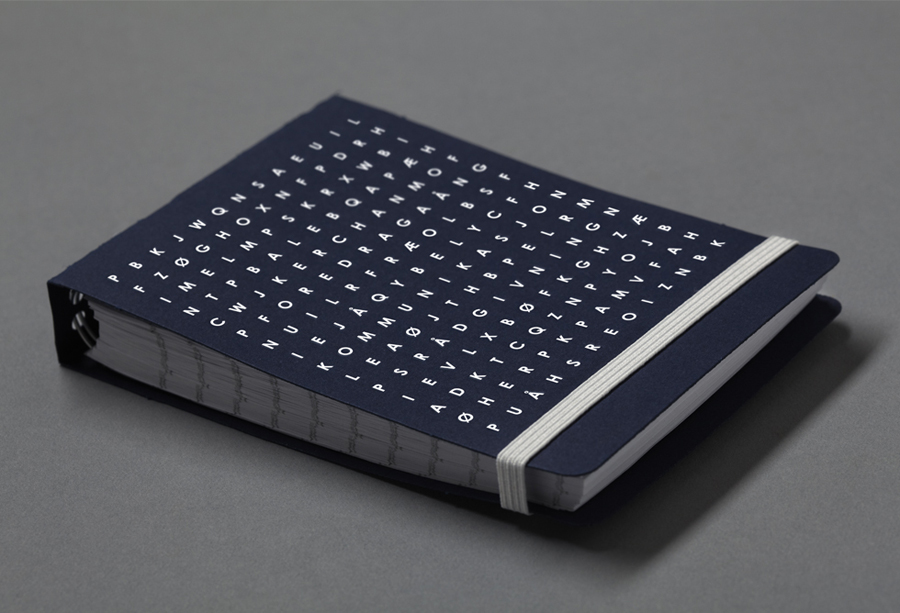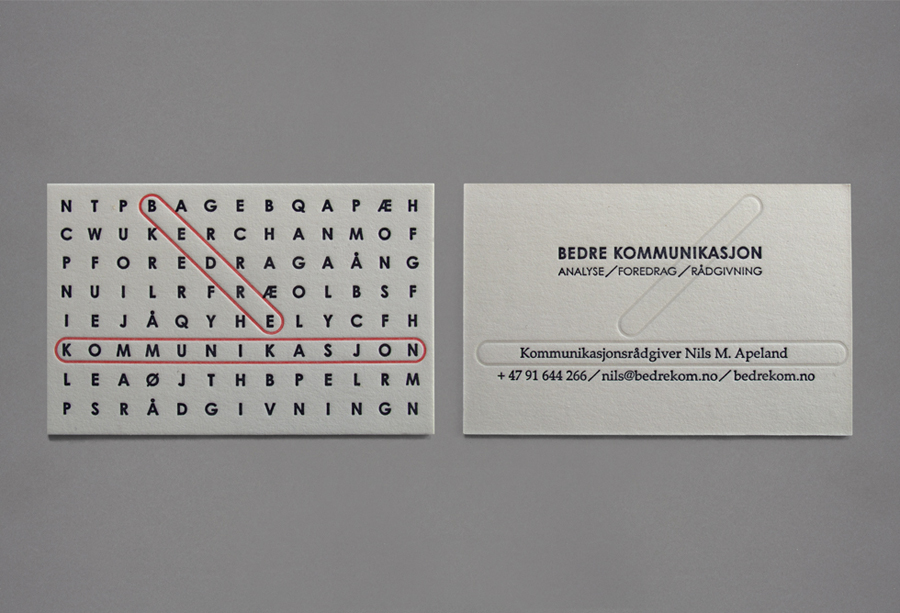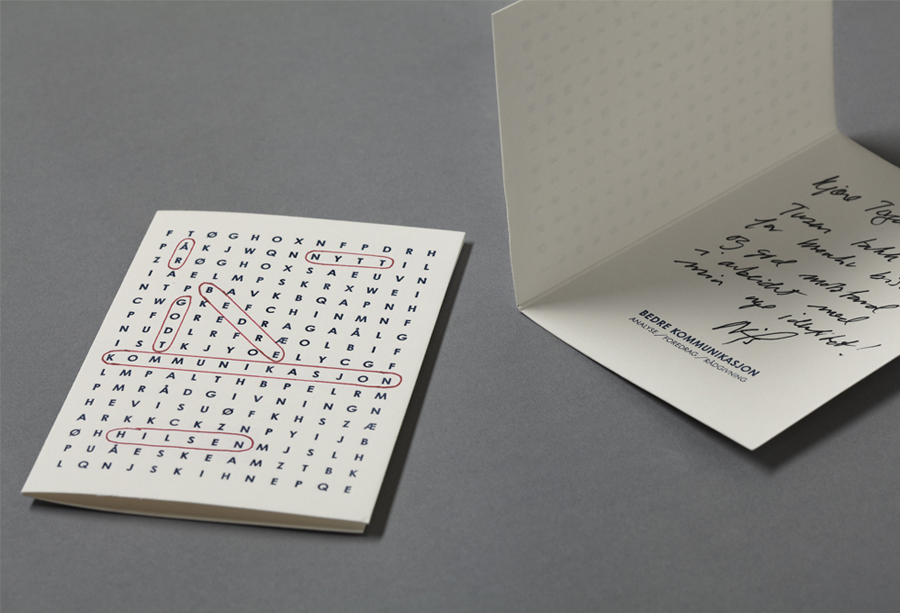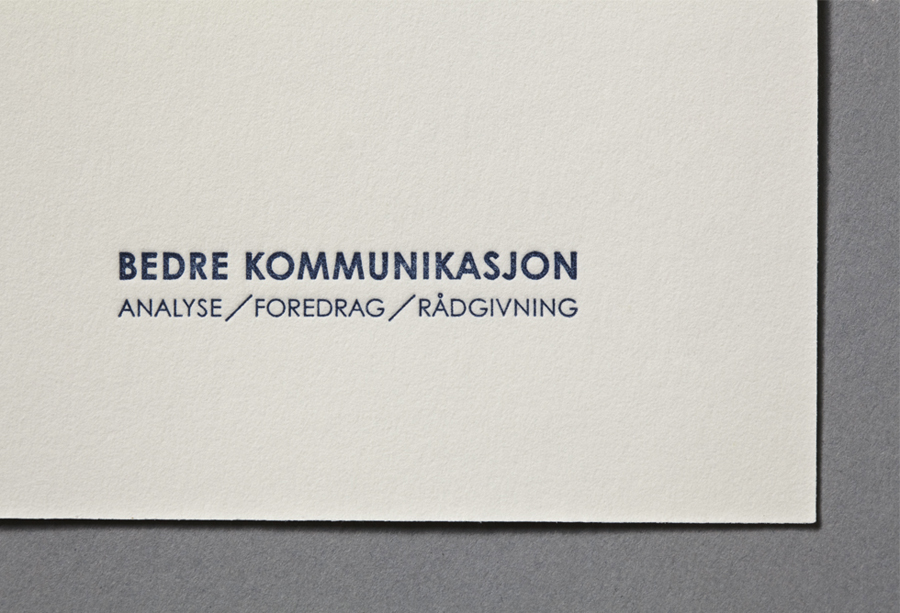 More brand identity projects by Work In Progress:
---