Desi Cooks designed by Designers Anonymous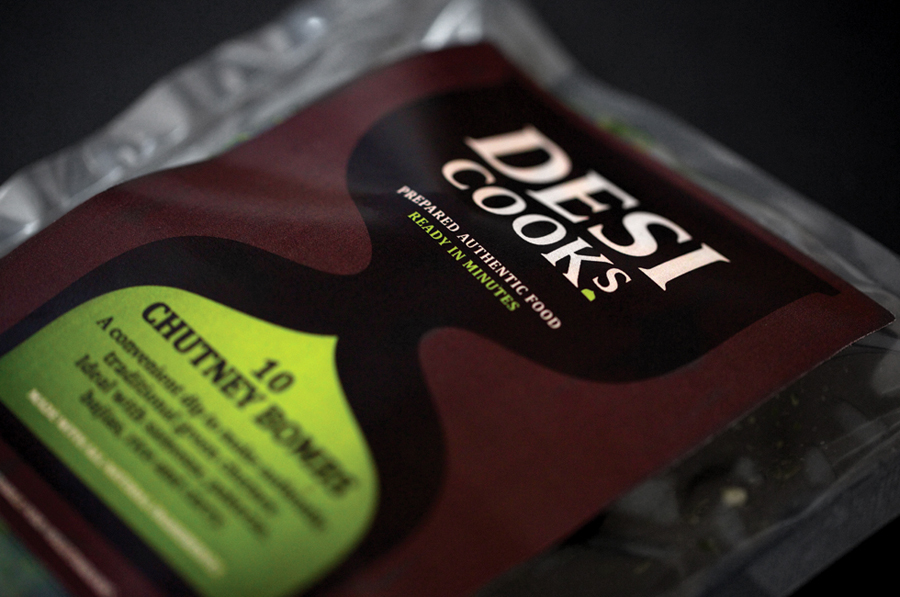 Desi Cooks is described by Designers Anonymous – the studio behind their new brand strategy, logo and packaging – as a "kitchen-table start-up enterprise" that batch produce original recipes for the prepared Asian food market. The studio was tasked with taking the brand name 'Desi Cooks', a "homely, traditional term for the people, cultures, and products of India", and developing a packaging solution that communicated traditional authenticity and modern-day convenience.
"With the raw ingredients of a brand name and desired personality, we set to work. Blending timesaving with authenticity, we used an egg timer / sand clock visual to quickly convey the message that Desi Cooks food is ready in minutes. Giving the bottom half of the egg timer an Asian architectural shape confirmed its 'Desi' heritage. We used warm, culinary colours to emphasise the product's wholesome nature and created a bespoke typeface to reinforce this message. The font's full point mirrored the egg timer's Asian character. Although our solution was by no means 'ready in minutes' it was readily appreciated by our client."
– Designers Anonymous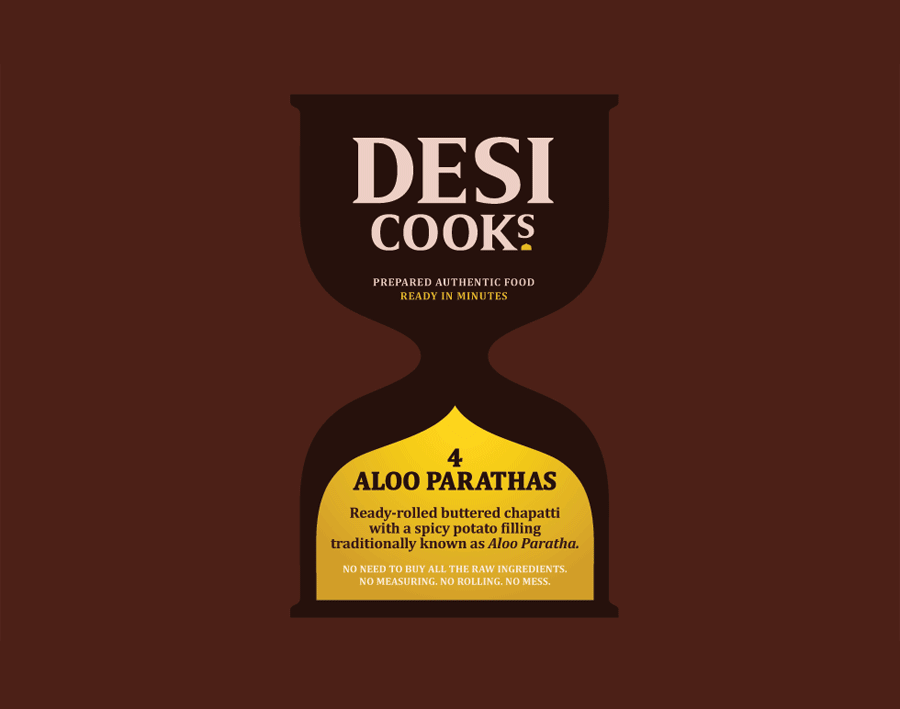 Much like Designers Anonymous' self-initiated identity work, there is a contemporary aesthetic simplicity and observational wit to this project that provides it with quick communicative impact. The duality of sand timer and the universality of Indian architectural form is clever, rendered with clarity and coloured in a way that neatly mixes earthy browns with bright yellow, green and orange to reflect both natural ingredients and aromatic spices. Whether intentional or not for me the uppercase typographical choice, while subtly reflecting Asian roots in its full points, has a multi-cultural dimensionality with an almost traditionally English pub sign quality in letter shape and underline detail that perhaps recognises the diversity of the market.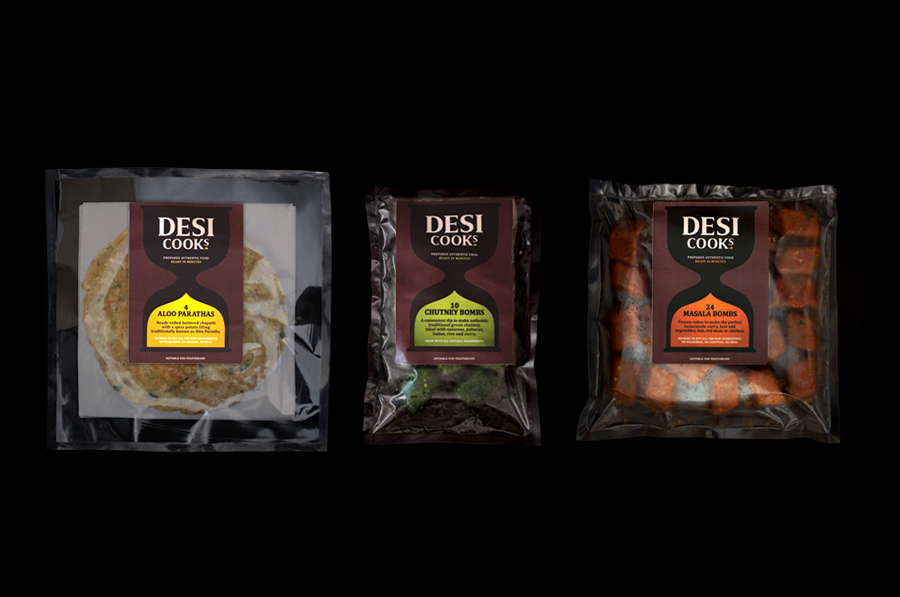 Follow BP&O:
RSS
Facebook
Twitter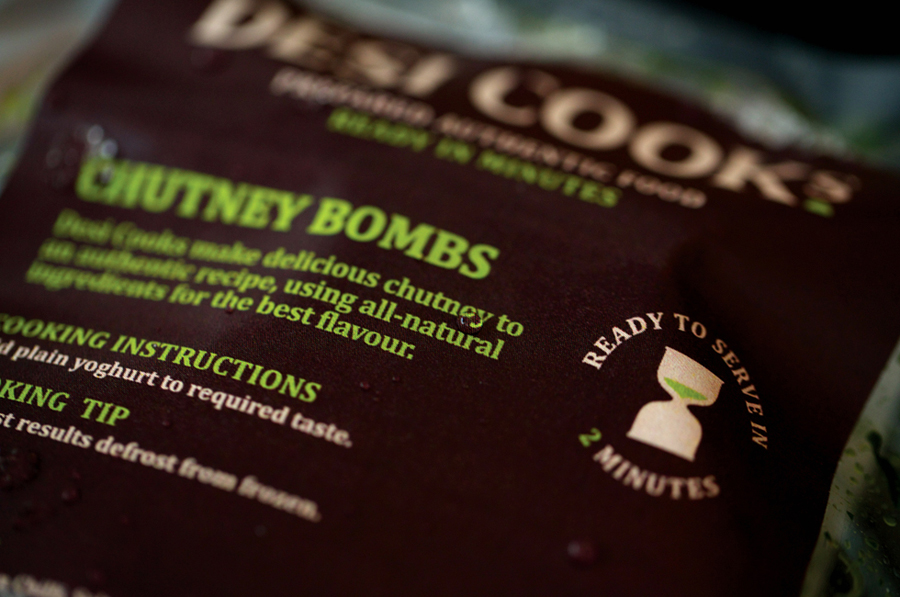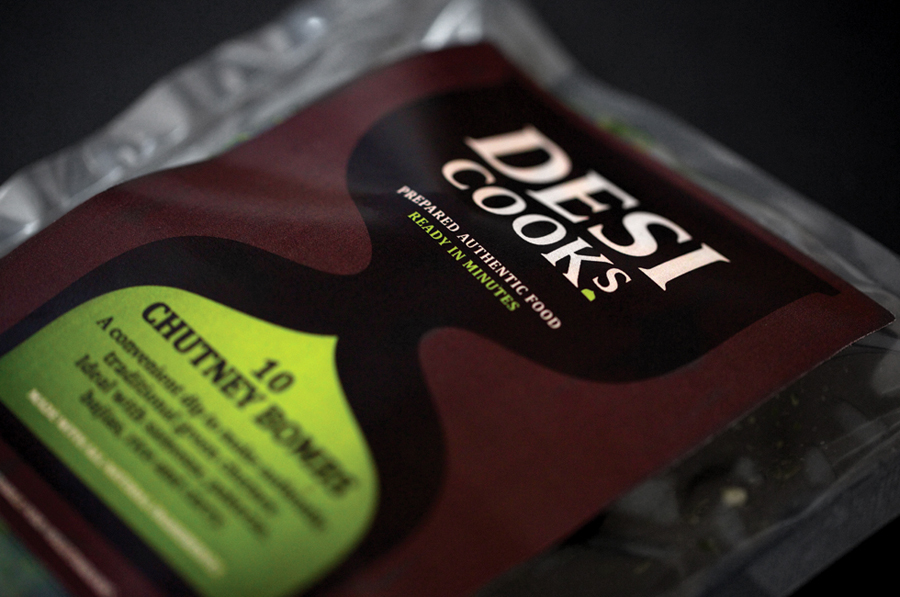 More packaging work by Designers Anonymous:
---