Smartheart designed by Smartheart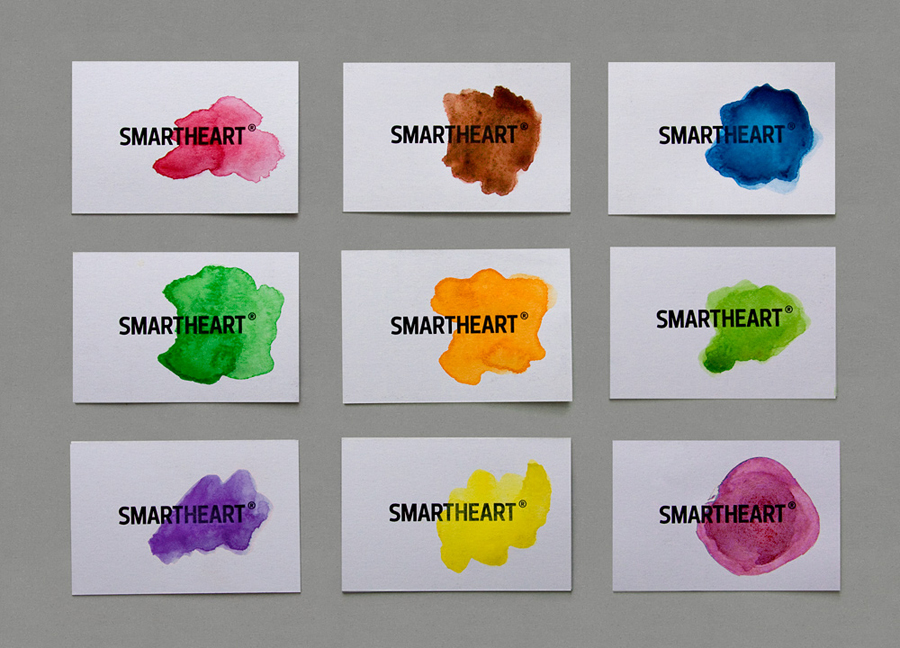 Smartheart is an independent Moscow-based brand design and advertising agency that creates unique work groups for each project allowing them to draw from a variety of disciplines including architecture, music, film and public art, and describe their solutions non-standard and effective.
"We are conservative innovators. We apply new techniques and technologies, experimenting, but eliminating all that is not conducive to the disclosure of the idea embodied in the project. Priorities for the Agency: Living Identity (dynamical systems of visual identification), Ambient & Public Art (non- standard media, advertising media, monumental public art advertising) and Regional Branding (branding and positioning of cities and regions)."
– Smartheart
Smartheart's visual identity, developed in-house and described as the 'emotionalisation' of their business, is a simple but sharp contrast of uppercase confidence, professionalism and sans-serif efficiency set alongside the creative spontaniety, on-trend vibrancy and organic, humanistic qualities of a bright watercolour form that picks up the tactile textures of an uncoated substrate. It is a familiar approach, check out Coopervision and Tom Organic, but one that remains clear and concise, with a dynamic, individualised authenticity that reflects the custom nature of the team and their results within the context of practicality and consistent production.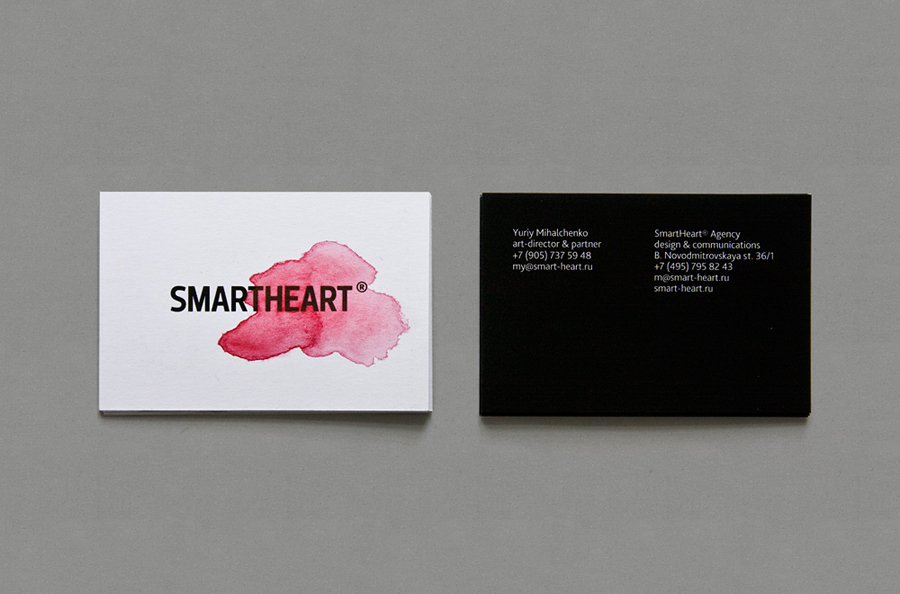 Follow BP&O:
RSS
Facebook
Twitter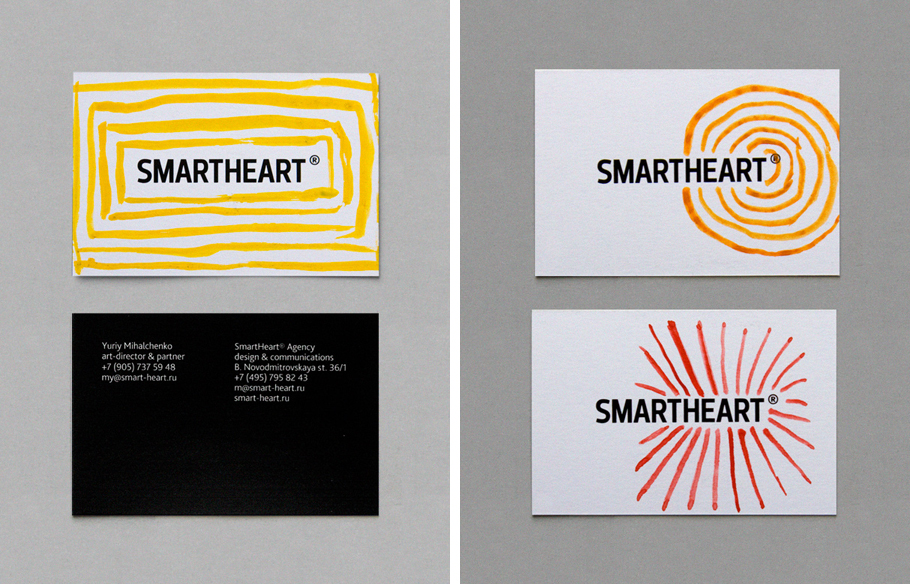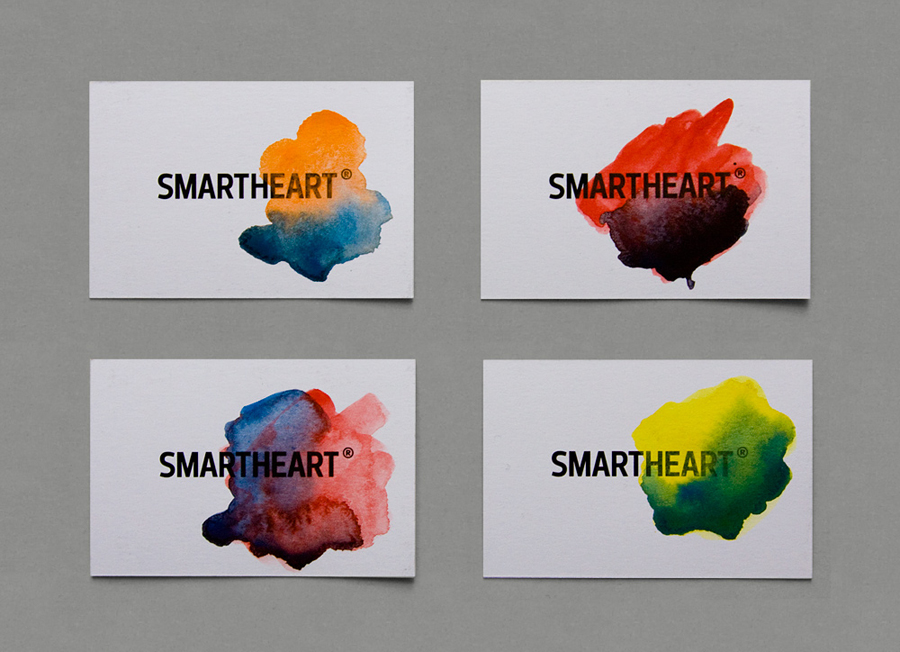 More self-initiated brand identity projects:
---