Pindrop designed by Nudge
Pindrop is a curated on-line resource created by retired banker William Ginn that provides links to external sources of information on bank and financial institution regulation, compliance and governance. Designed by Nudge, Pindrop's new visual identity, built around a logo-type, grey and white duplex substrates, red foil detail and a responsive website, delivers both an expected corporate professionalism and functionality alongside subtle, proprietary detail.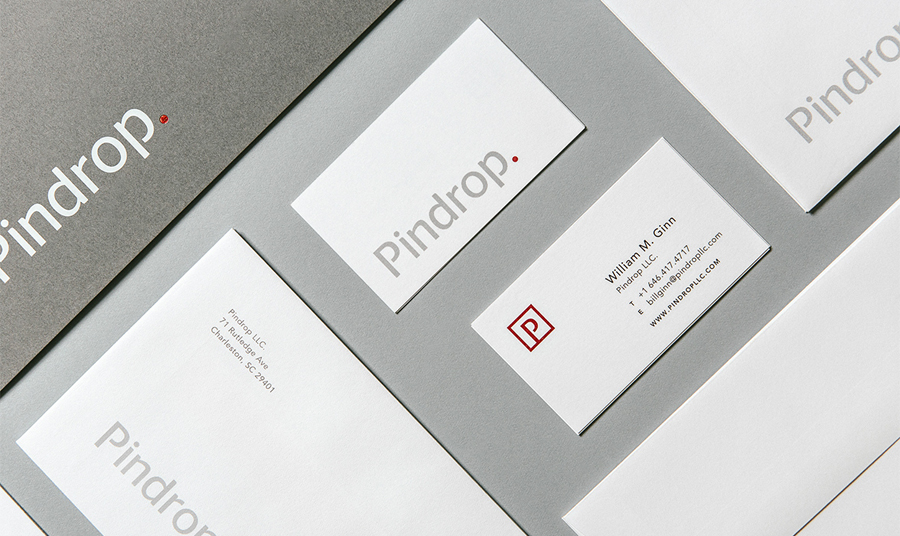 Although the logotype favours a familiar well-spaced sans-serif efficiency, the characters slight change in weight, a sentence rather than uppercase format, small cuts through the P's and curves across some of the corners, lend it an accessibility rather than the typical near-neutrality often favoured by this sector. The full stop that follows is given clear communicative significance through a neat red foil treatment across the stationery which is described by Nudge as representing "finality in a confident yet understated manner". Its pin-like duality ties in well with the taking and arranging of short notes and is expanded on through the post it note-like square border of the monogram and the use of grey boxes across a type heavy but well structured website.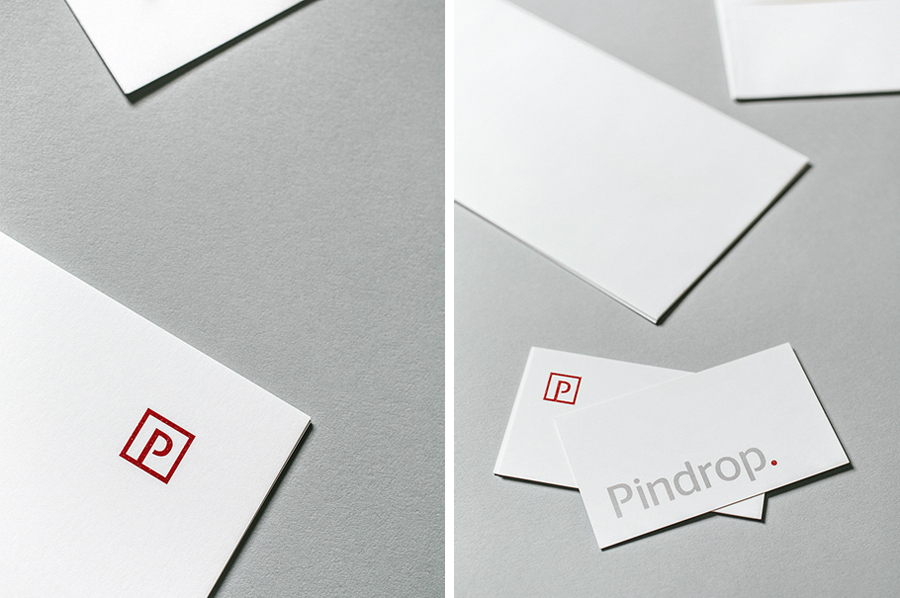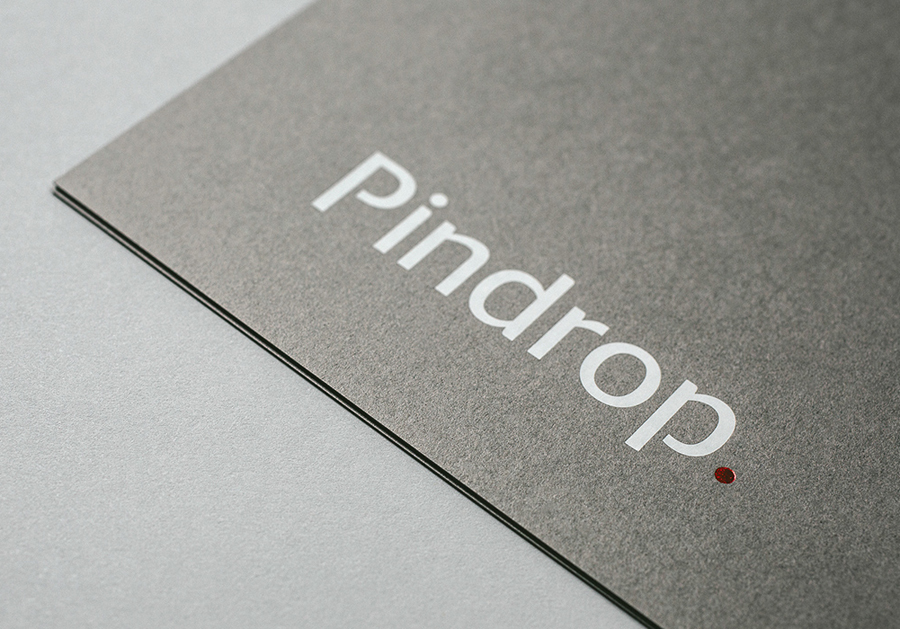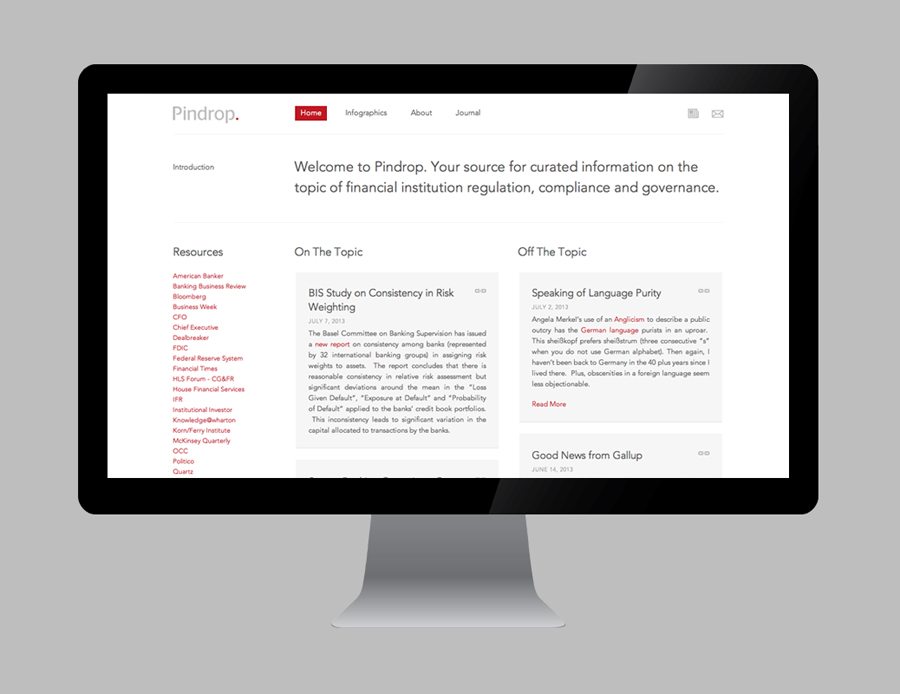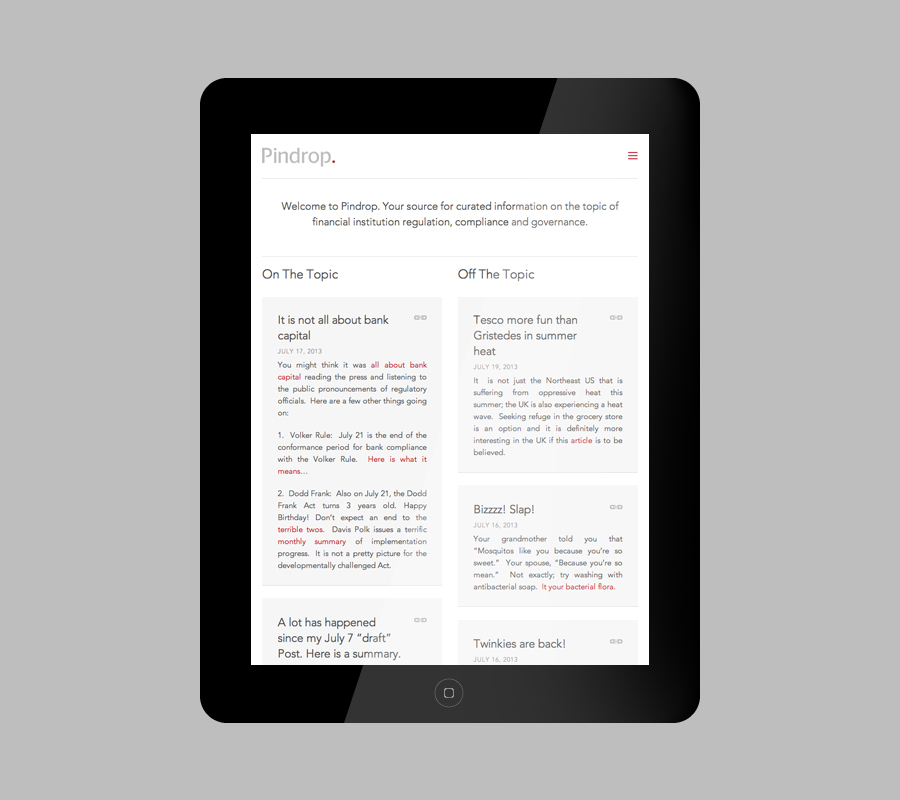 If you liked this then you may also like:
---