Salvatierra designed by Anagrama
| Author: Richard Baird

|

Filed under: Food and Drink, Packaging Reviews | Tags: Best Packaging Designs, Bottle Packaging, Coffee Logos and Packaging Design, Designed by Anagrama, Fluorescent Ink, Fluorescent Paper, Food Logos and Packaging Design, From Latin America, Gold Foil, Label Design, Olive Oil Logo and Packaging Design, Packaging Design Blog, Sans-serif Logotypes, Swing Tag Design, Unbleached Materials

|

Comments Off

on Salvatierra designed by Anagrama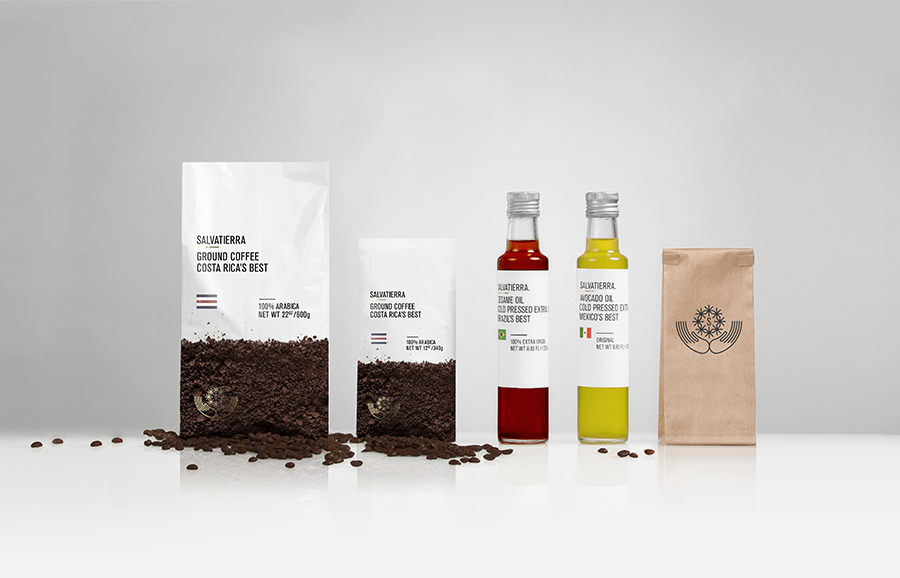 Salvatierra specialises in the production and exportation of Latin American organic premium goods such as coffees and cookings oils to South Korea. The packaging for these ranges, developed by Anagrama, is an unusual mix of utility, provence and quality delivered through the typographic economy of a single condensed uppercase sans-serif, the use of plenty of unprinted space, flags, a contemporary mono-line weight logo, the flourish of neon coloured papers and the perceived luxury of a small gold foil detail.
"Our design proposal uses flag icons to exalt the product's origins and gold foil to express it's premium quality. The logo depicts a pair of hands holding an abstract item, a mixture of snowflake and plant that makes allusion to nature, while the letter S helps tie the overall look of the logo with the brand's name.
In Spanish, the name Salvatierra translates to "Earth Saver", so the logotype symbolizes the brand's commitment to nature and conservation as well as to the delivery of a product of supreme quality. We used a simple typography to dignify the text and to finish rounding up the brand's premium nature.Our proposal is simple, destined to strongly stand out in its simplicity and cleanliness against overwhelming and noisy Asian packaging that dominates South Korea's market aisles. The design is transparent and honest, meant to be exceedingly clear over what is being bought."
– Anagrama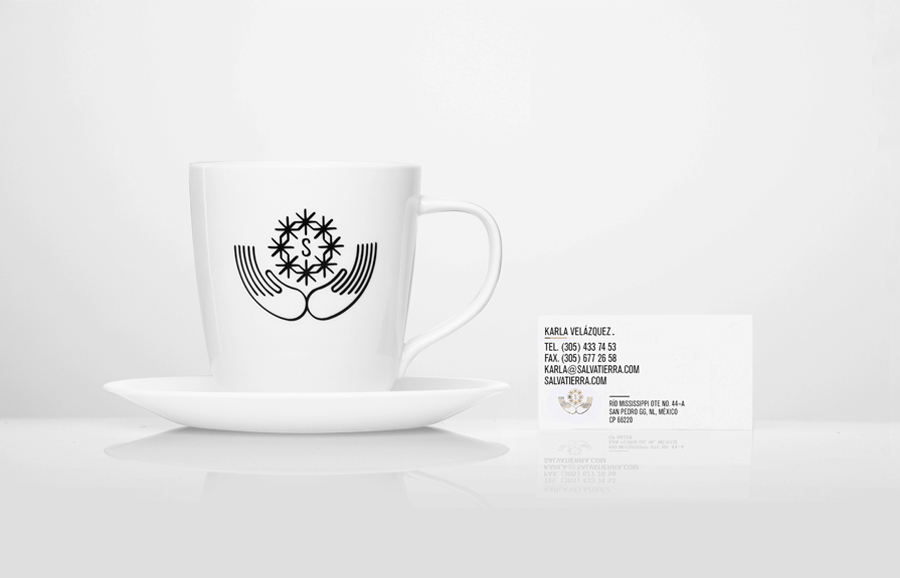 Follow BP&O:
RSS
Facebook
Twitter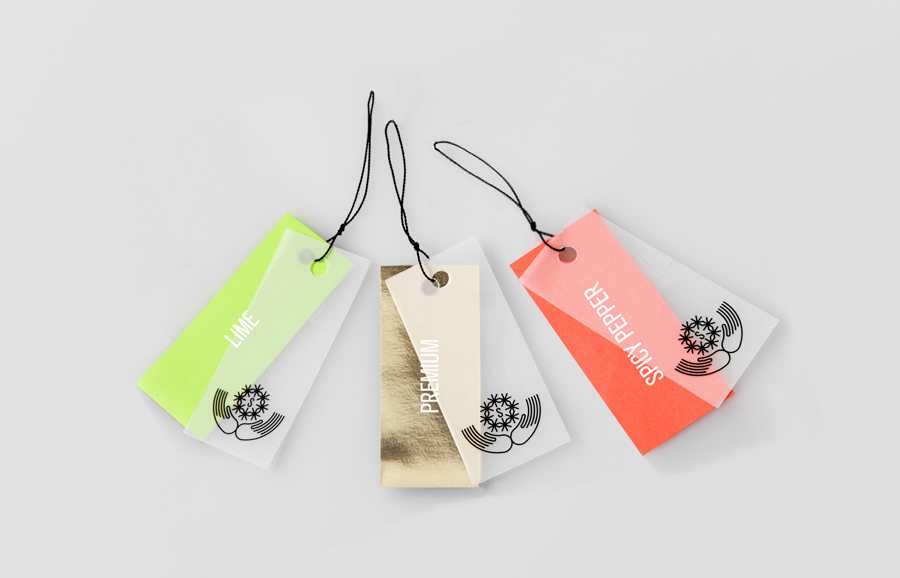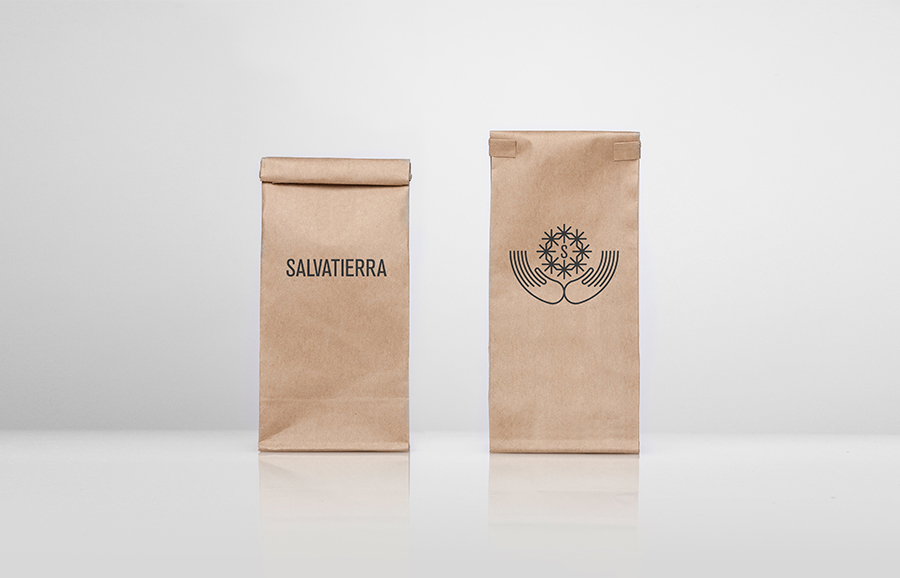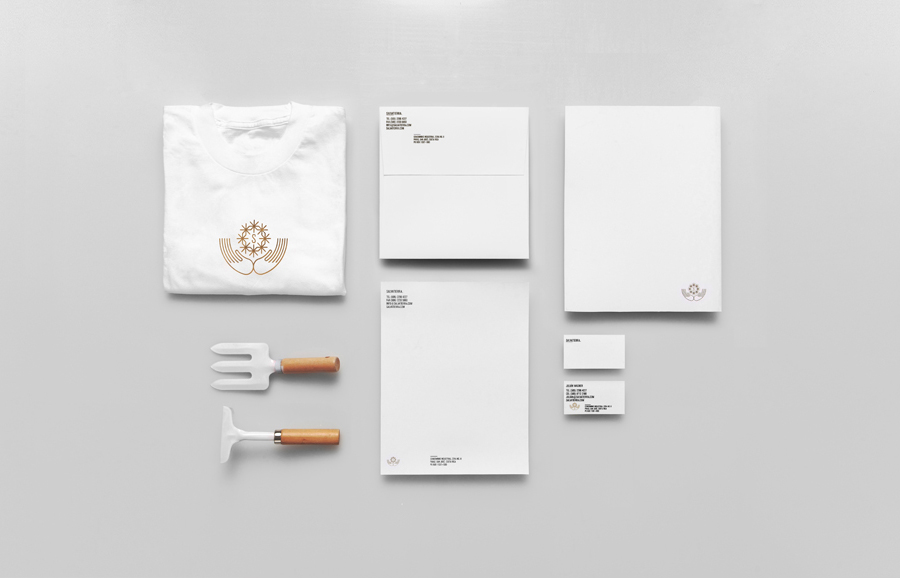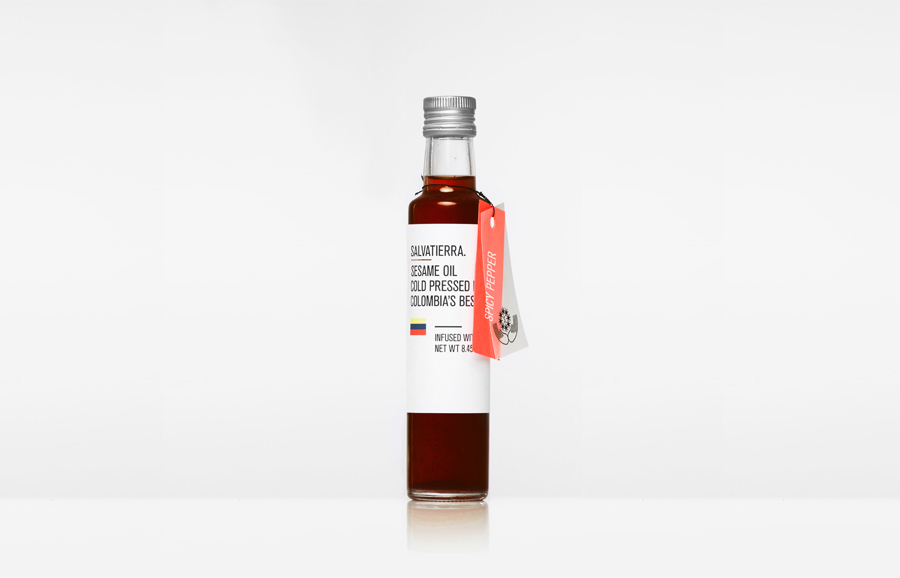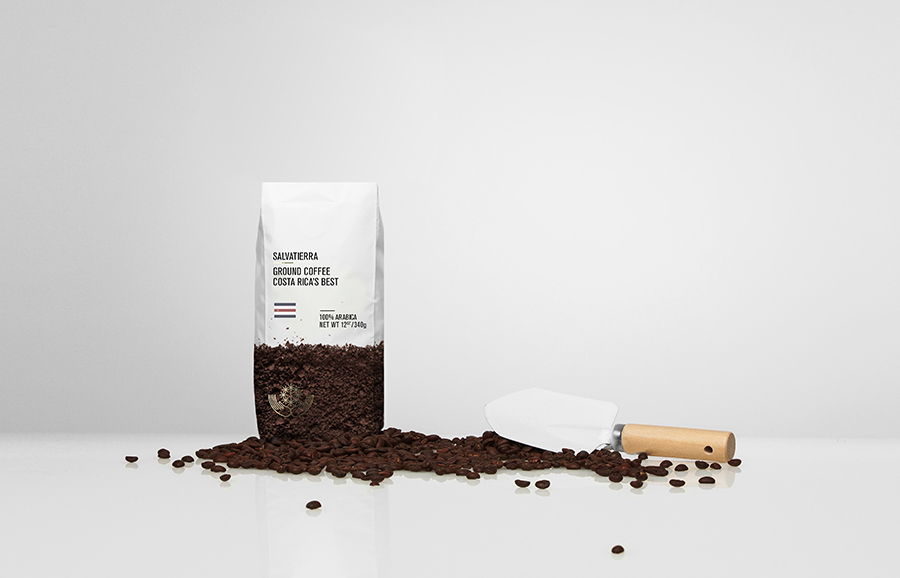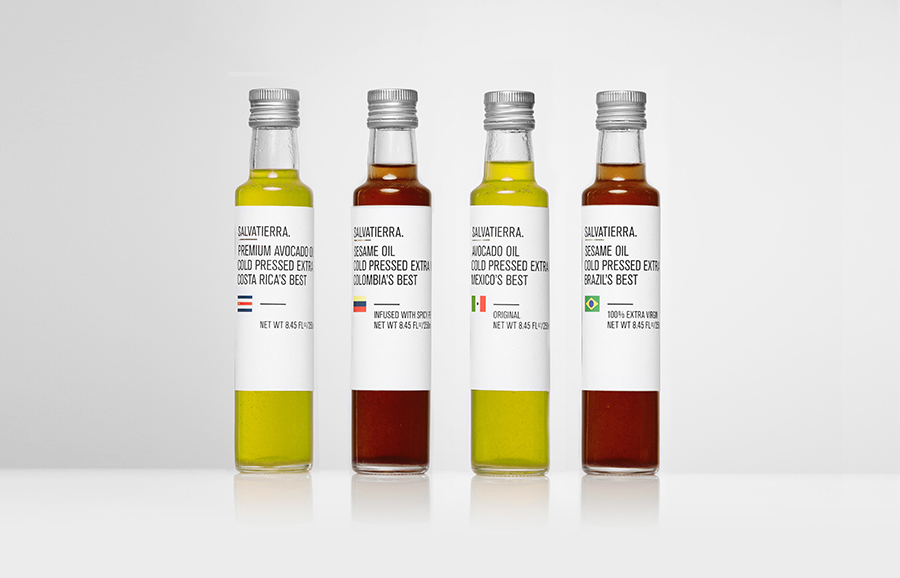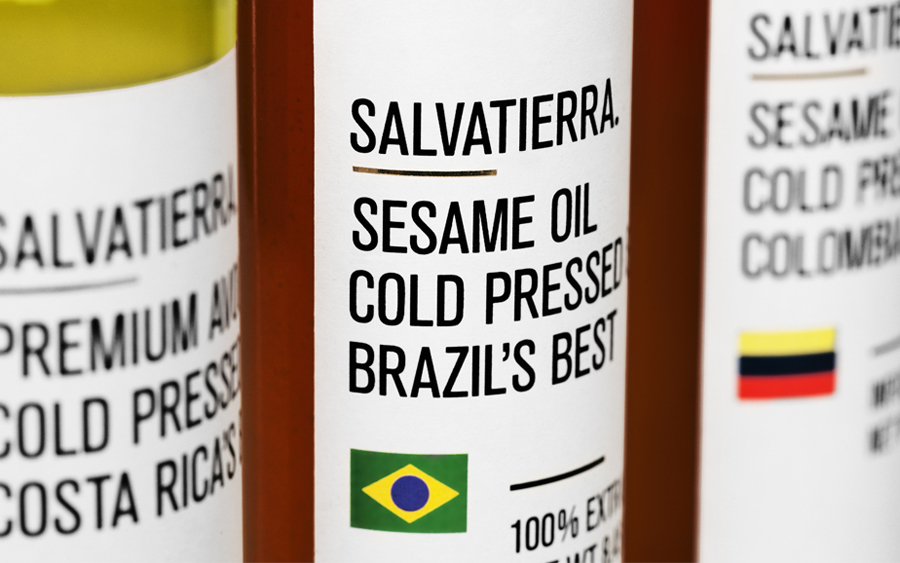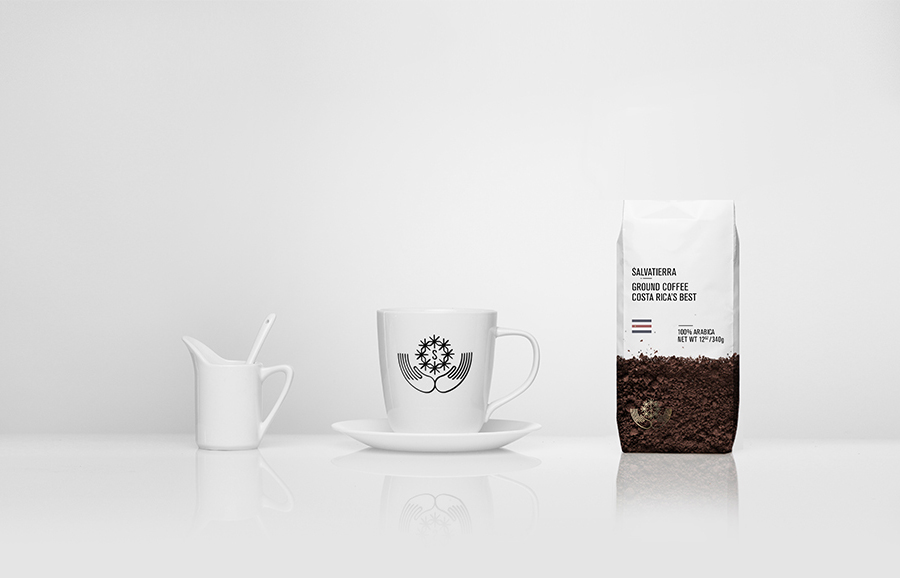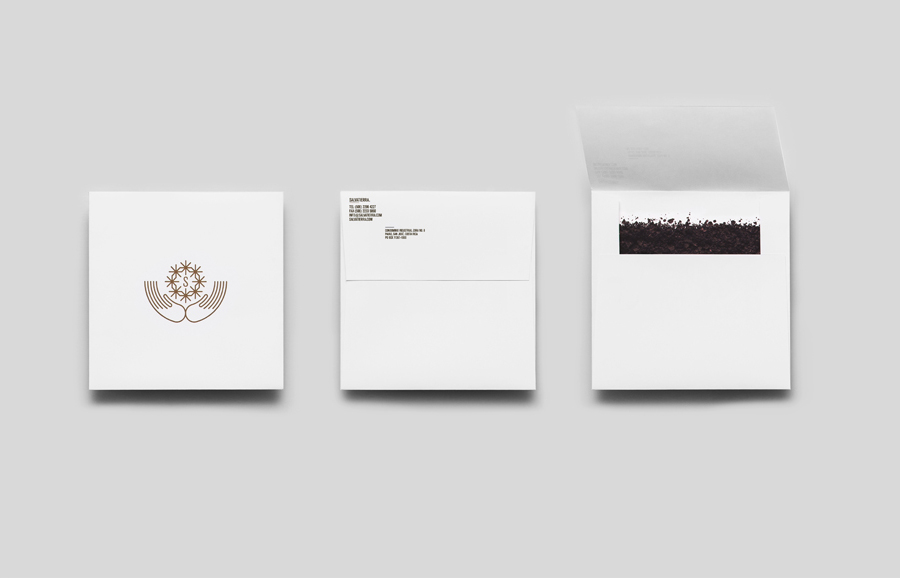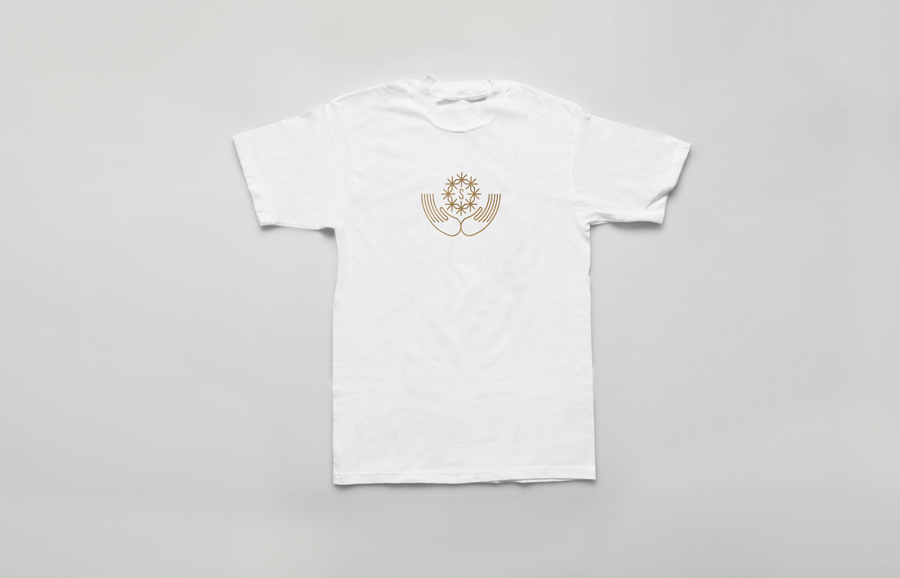 More brand identity work by Anagrama:
Support BP&O
Thank you to everyone who has visited BP&O since its beginning in 2011. As many of you know, BP&O has always been a free-to-access design blog that seeks to offer extended opinion on brand identity work. It has sought to be the antithesis of the social media platform that often disentangles form, context and content. Writing articles can take 2-4hrs and are carefully researched.
I am passionate about design writing and believe that spending time to write about work, rather than just posting images, furthers design discourse. If you have enjoyed this article, have been with the site from its early days and would like to help contribute to its future, please consider supporting the site with a small PayPal donation. This will go towards the costs of hosting, CDN (to make the site quick to load) and Mailchimp, and cover some of the time it takes to research, write-up, format and share posts.
---