Mooi designed by Morse Studio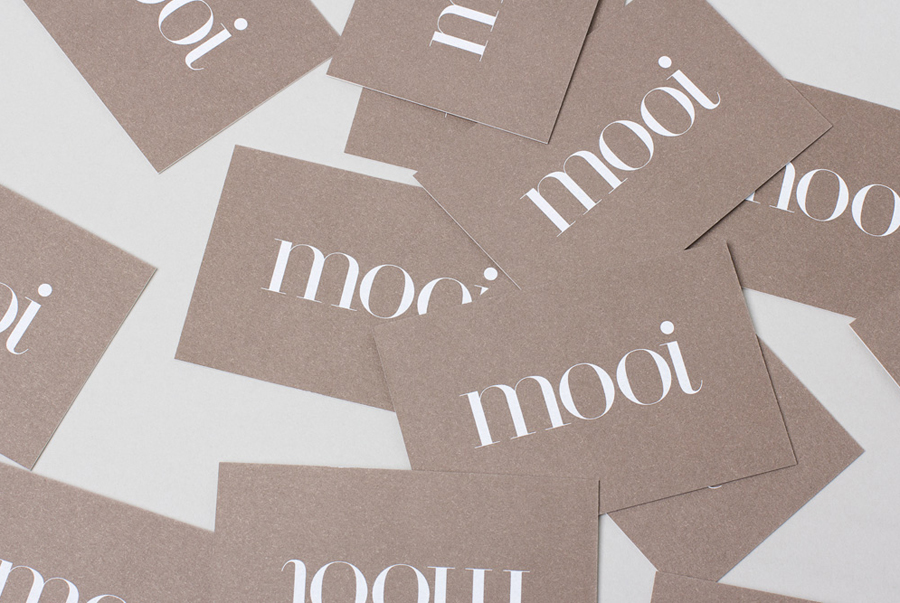 Mooi is a UK fashion boutique, located on London's Kensington High Street, that retails an eclectic collection of "luxurious textiles, hard-to-find designer labels and one-off designer womenswear pieces assembled from all over the world." Inspired by the "elegance and quality of the boutique's hand-crafted textiles", multidisciplinary design agency Morse Studio developed a new brand identity that included exterior signage, swing tags, website, launch material and a bespoke logo-type screen-printed by hand on 100% cotton stocks.
Although hairline serifs, absent brackets and ornamentation, share similarities with 18th century Didones, the fuller, consistent and even repetition of curves, which also extend through to the tale of the i, the softer transitions between the two weights whilst retaining their significant contrast – a choice that perhaps hints at the very fine stitch work of the garments – as well as an all lowercase approach, infuse a classic type style with a contemporary and customised slant.
A white ink screen print across a dyed uncoated cotton board adds a crafted element to what could be perceived as a logo-centric project and appropriately reflects the themes of high quality fabrics and finishes. The soft sandstone colour palette, over a high fashion black, appears earthy – a sensibility that also resonates through the 100% cotton substrate – and a little more mature in its appeal while the invitation drops in textile colour framed by a subtle emboss that focuses on fine detail, bold pattern work and tactile quality.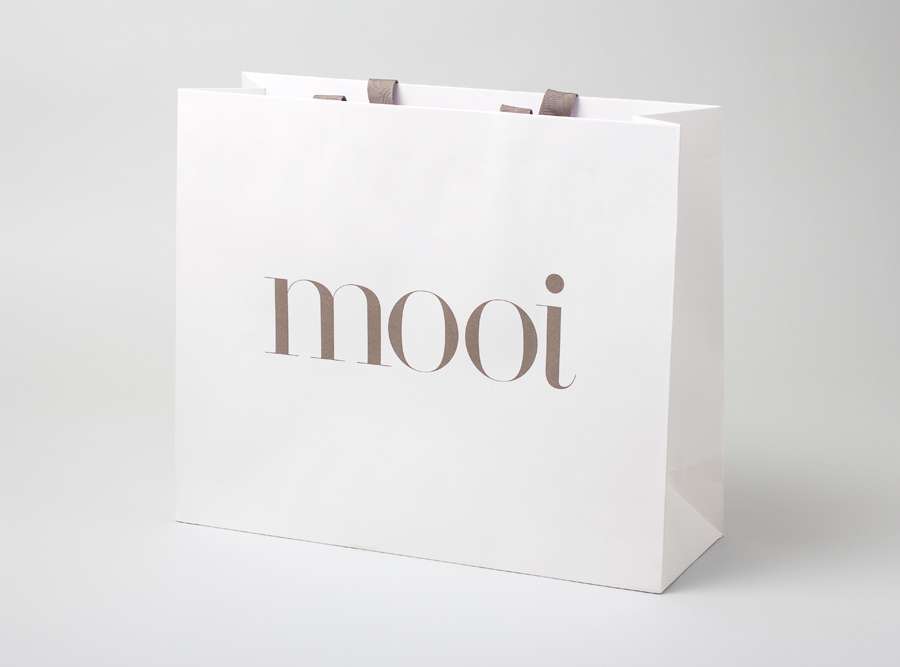 Follow BP&O:
RSS
Facebook
Twitter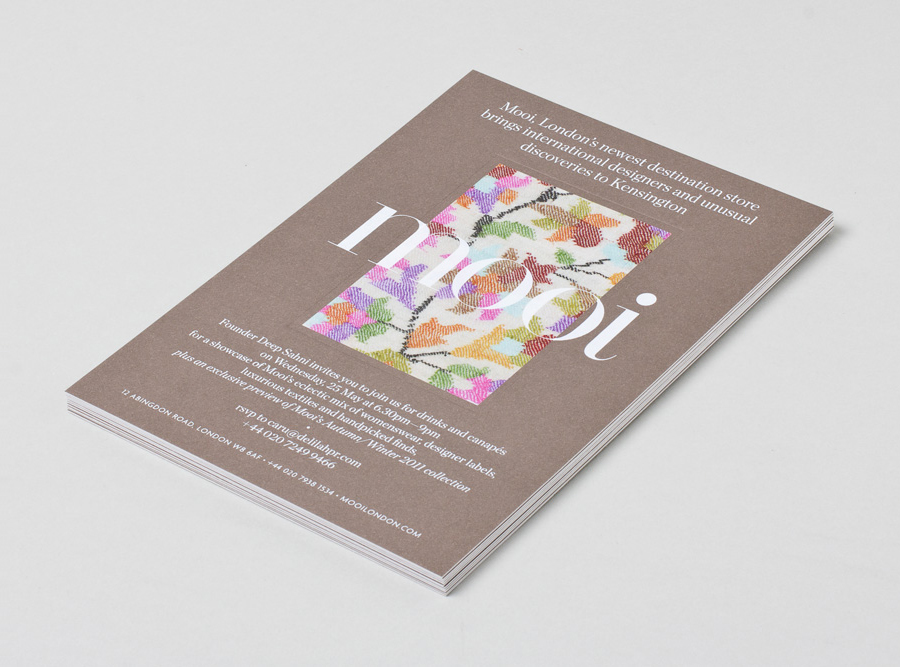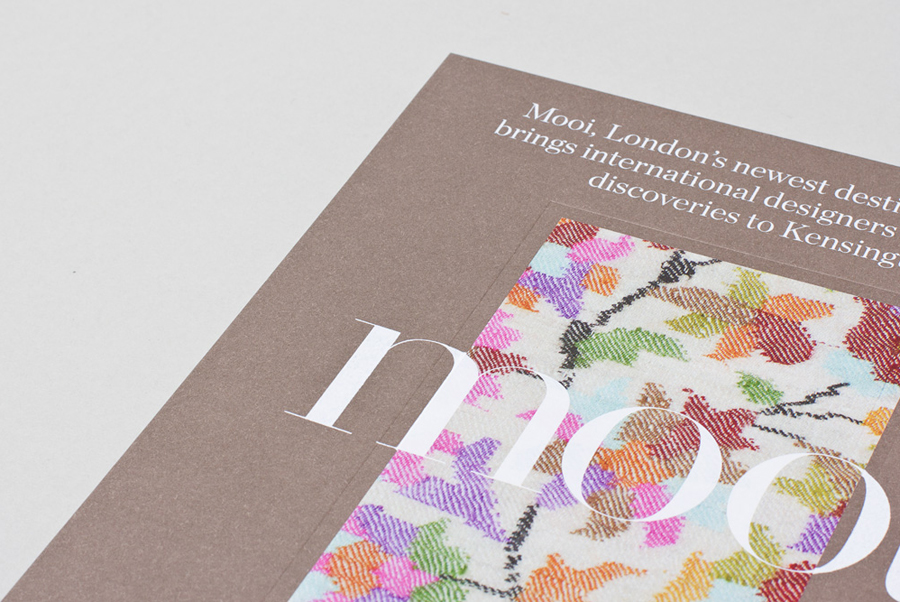 If you liked this then you may also like:
---