Mars Omega LLP designed by Igloo
19 August,2013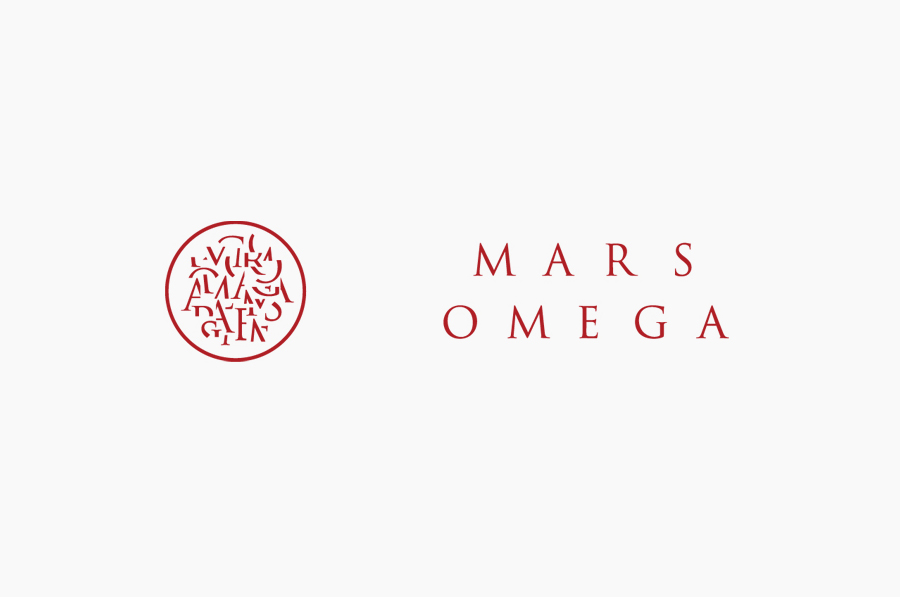 Mars Omega is a London-based information gathering consultancy working at the Chief Executive level with client-facing directors that have military and intelligence backgrounds. The consultancy commissioned design agency Igloo to develop a new identity solution, which included a logo-mark, logo-type, stationery and website, that would "reflect their standing as strategic experts in market analysis and operations with resources across the world".
Igloo describes the combination of logo-type and roundel of cut and disordered letters as evoking "a sense of antiquity and heraldry, almost in a cartoonish, overstated way," that relates to the "military heritage and experience of the firm's principals" and functions as a "simplified allegory" that alludes to the "discovering, translating and revealing" of useful information "drawn from an apparently inaccessible and innocuous source."
For me, the logo-type's uppercase characters, generous spacing and centre alignment, although subtle in its military reference, is quick to establish a clear sense of professionalism and long serving experience. Its communicative value and impact is really elevated by its secondary function as what could be described as a conventional counterpoint and 'solution' to the more interesting, puzzle-like nature of a mark constructed from broken letters by bound by a circle that appropriately reflects the global nature of Mars Omega's resources.
This contrast of order and disorder, neatly united by the old style and percieved heritage of Trajan's characters, appears as a neat visual distillation of disparate information gathering and interpretation in an incredibly distinctive and relevant way.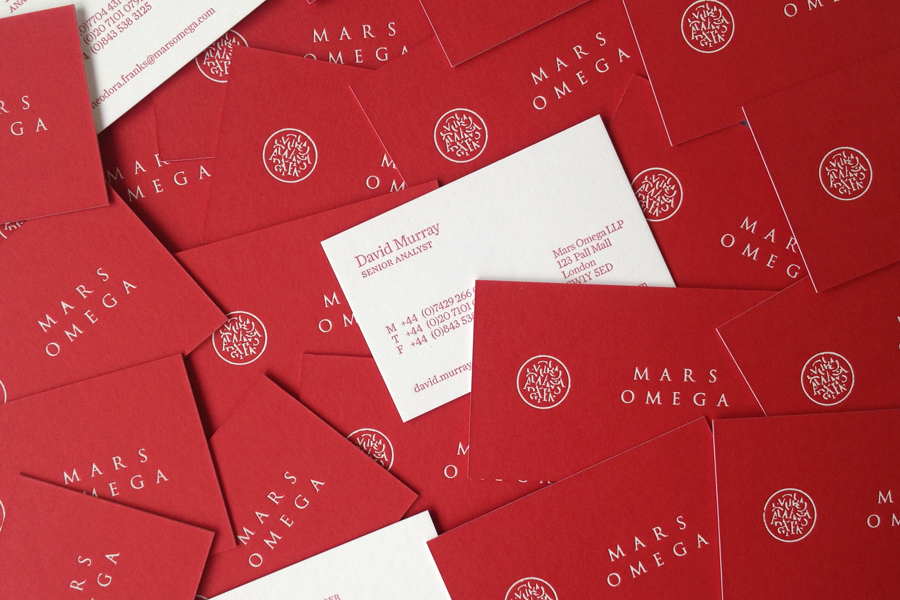 Igloo has built on the authority of the logo-type in-print with a weighty 700gsm duplex combination of a rich red and bright white board, a sense of quality in the utilisation of a white foil, letterpress finish and a blind emboss across the envelope, and content division through tighter lighter-spacing in contrast to the logo-type in-print and on-line. Each choice neatly adding a layer of detail to what is largely a logo-centric solution.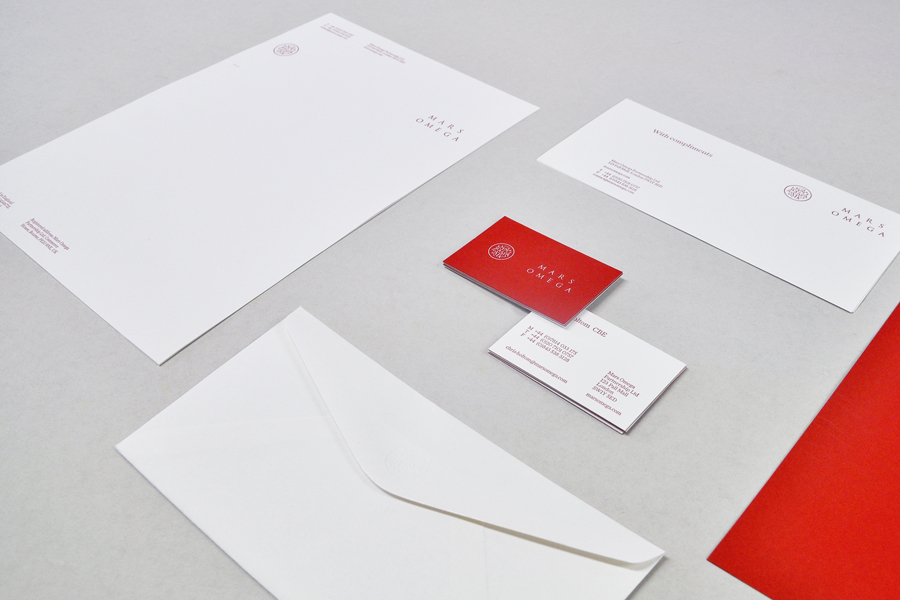 Follow BP&O:
RSS
Facebook
Twitter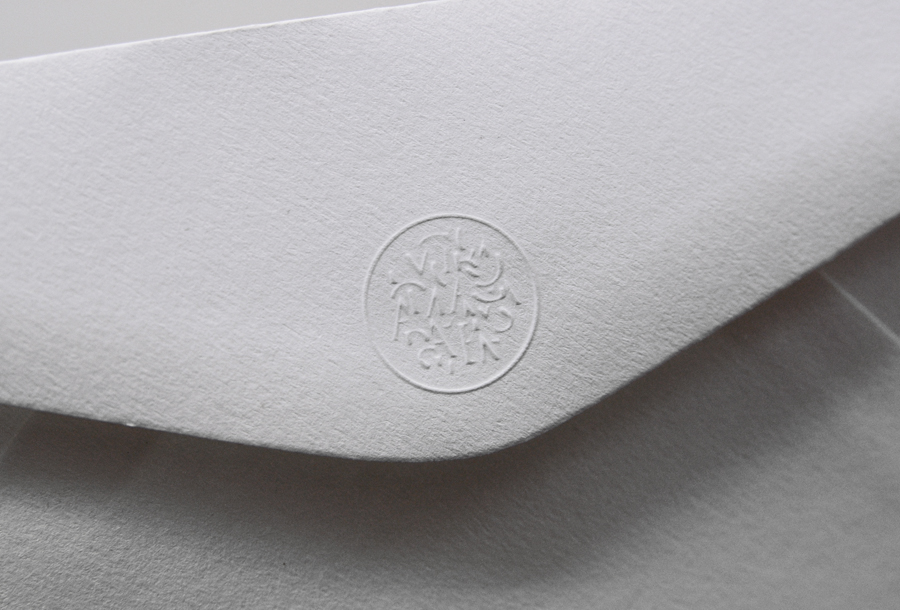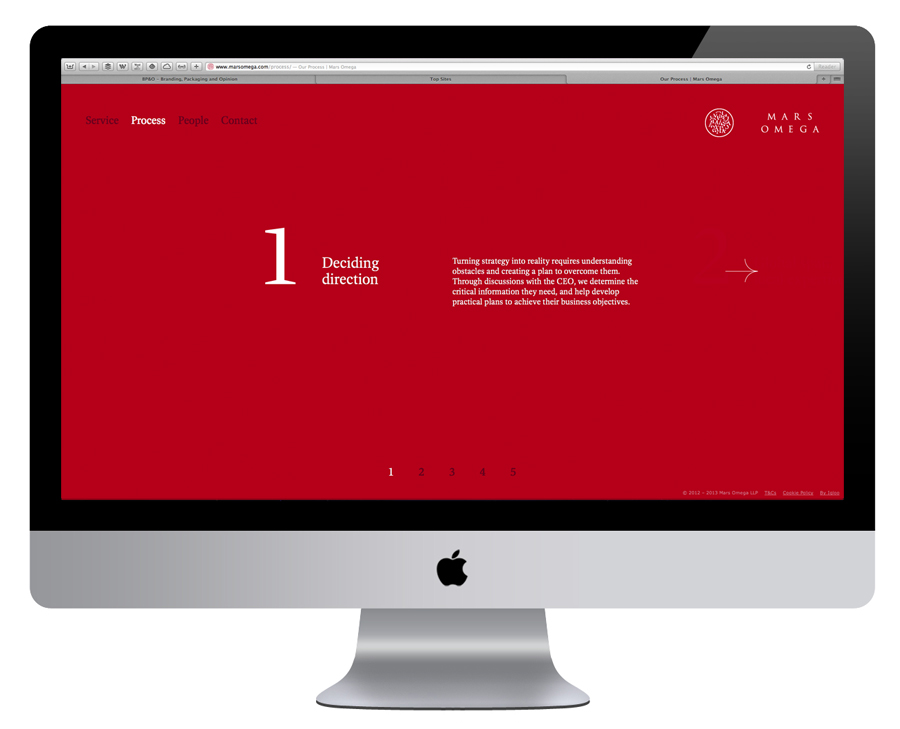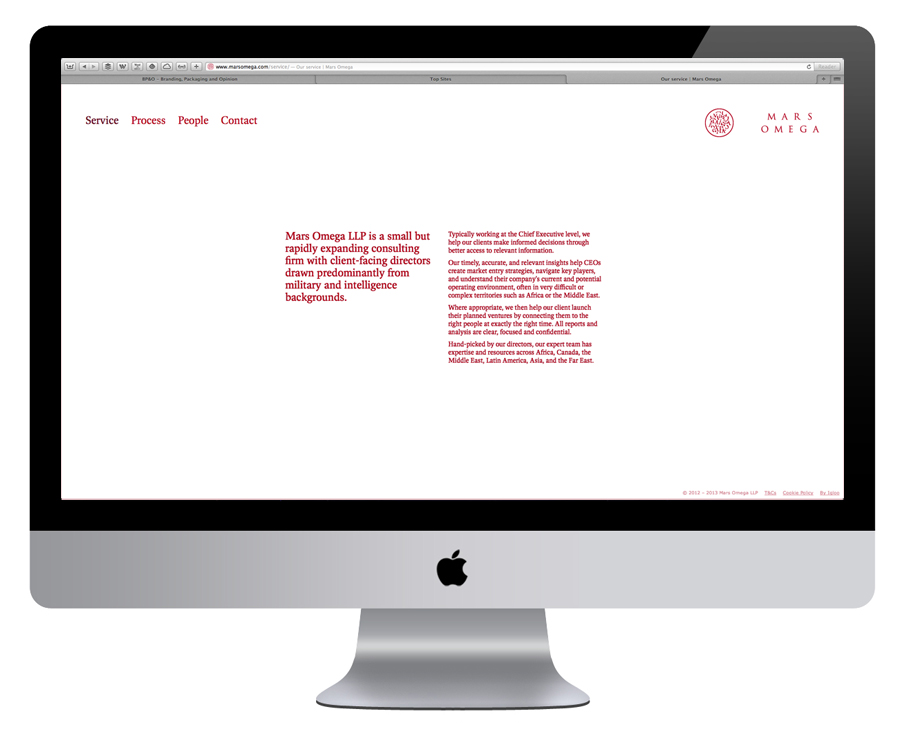 If you liked this then you may also like:
---