The Best of BP&O — Packaging of 2013
30 December,2013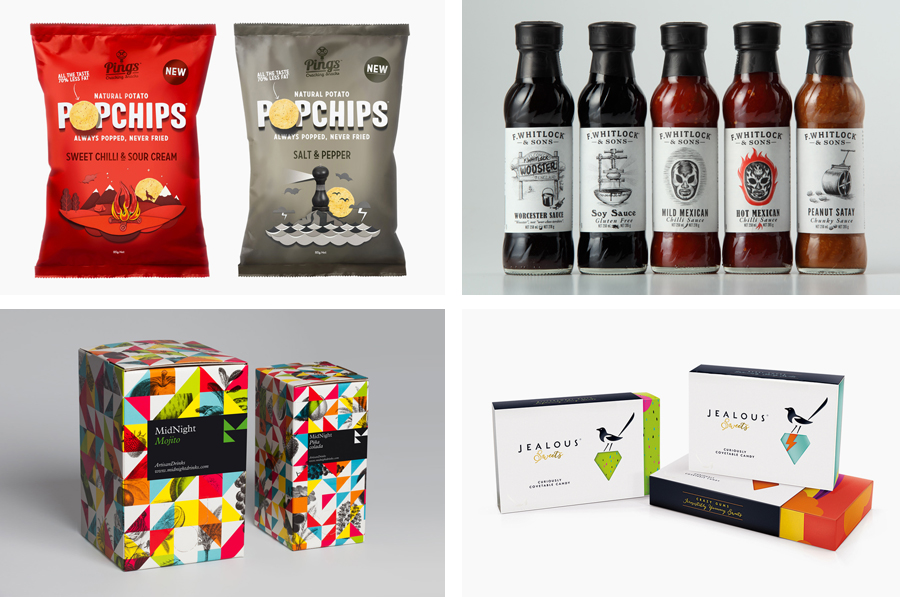 It has been a solid year for new packaging projects. Highlights have included Perky Bros' work for No. Six Depot, Bond's piece for confectionery brand Allsorts, Mucho's design solution for Fisix, and Anagrama's packaging for Olivarera Italo-Mexicana's three olive oil products Olive Gold, Olaf and Valentto.
However, there were a number that, through a mix of distinctive concept and clear communicative execution (and one of restraint and abstraction), really stood out for me and have made it into BP&O's top five of 2013, a feature that brings together what I believe to be the most interesting projects for another opportunity to be seen and shared.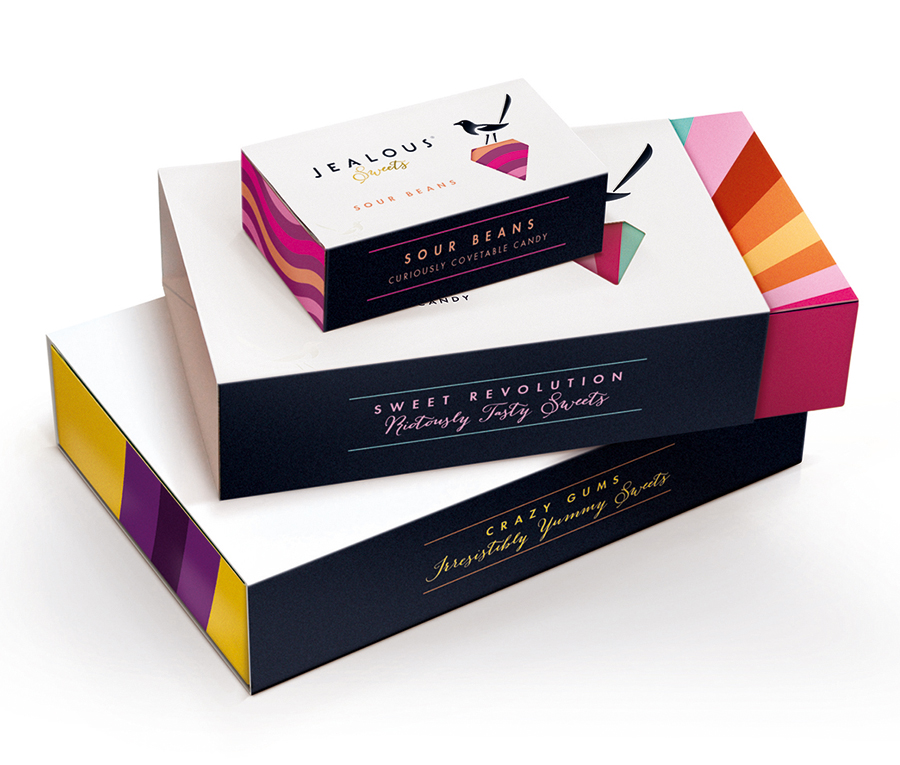 Jealous Sweets is a gelatine and gluten-free confectionery range made with natural fruit juices and no artificial flavours or colours. Design agency B&B studio were commissioned to develop a new visual identity and packaging solution for the range that would focus more on its premium position and purity of ingredients. Developed under the theme of 'covetable candy' – "a concept that we visualised using a precious jewel icon and a characterful Magpie with an eye for something special", B&B's solution juxtaposes classic flourishes and plenty of unprinted space with bright contemporary colour and illustrative detail.
See more of this project here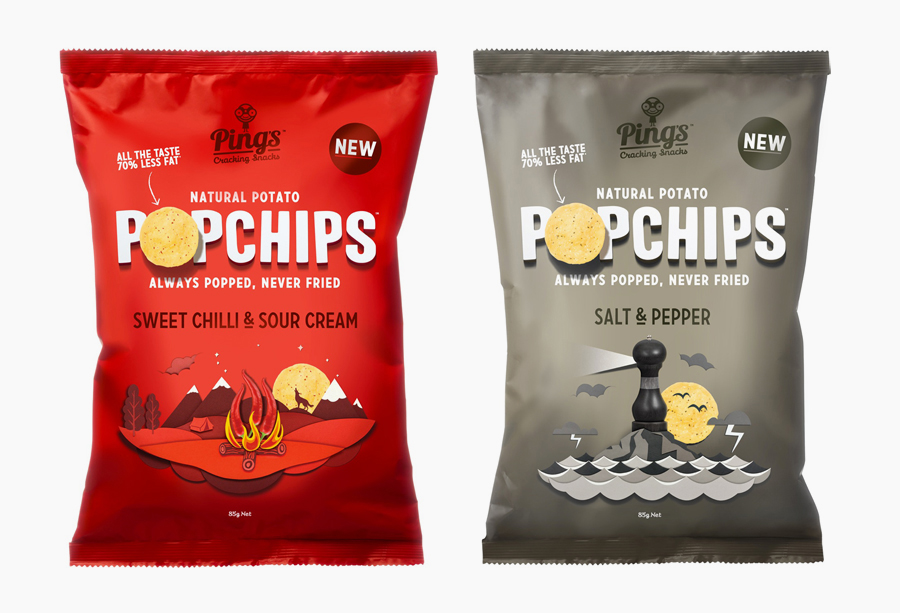 Popchips is a four flavour range of potato chips from Ping which have been popped—much like popcorn—rather than backed or fried to create a healthier snack. New Zealand-based Marx Design were responsible for developing a new mascot for Ping that could work across multiple products in the snack food category and a packaging solution for the Popchips brand that would "avoid the clichés of traditional chip packaging in order to achieve cut-through."
See more of this project here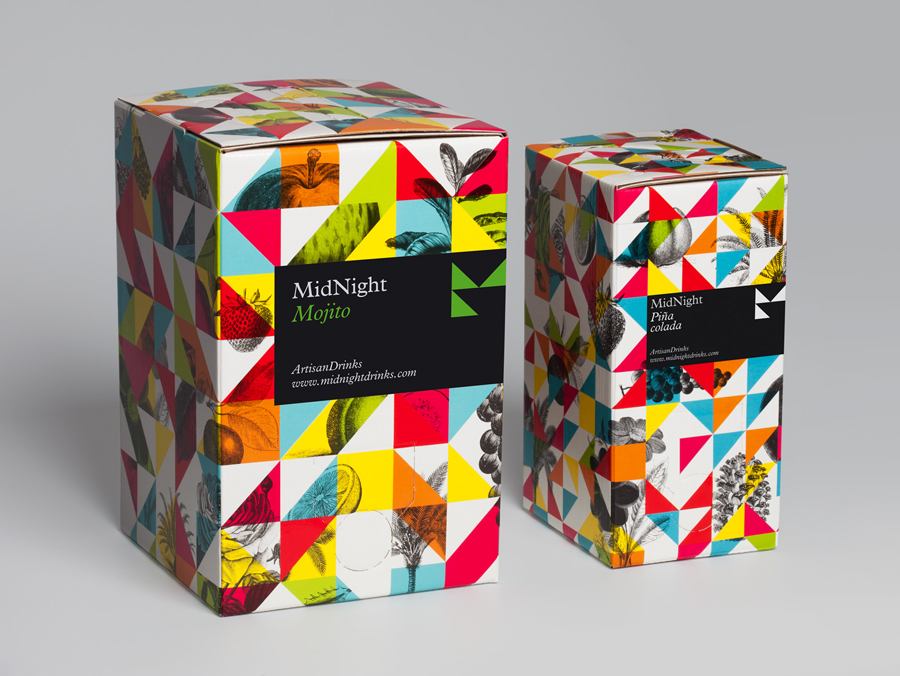 MidNight is an 'innovative' range of cocktail boxes that aim to "revolutionize the way people create cocktails both in bars and at home". Design agency Mucho were commissioned to develop a packaging treatment and brand identity for MidNight that would "retain the tradition and elegance of cocktail making" whilst reflecting the new method of storing and serving. Based on the geometric reinterpretation of the 'M' and the 'N' Mucho created a system of triangles that mixes classic fruit engravings with bright colour to generate a 'kaleidoscopic visual language' and convey classic high quality and a contemporary cocktail experience.
See more of this project here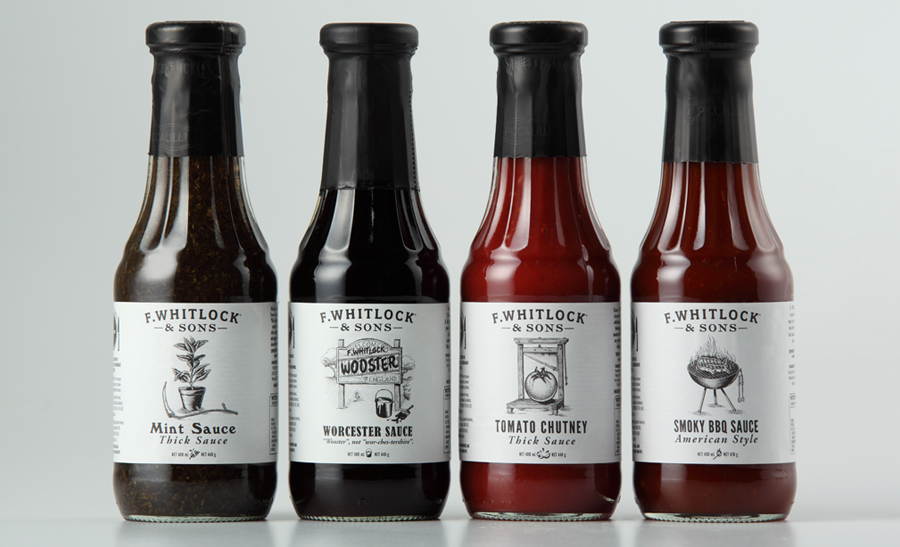 F. Whitlock & Sons is a New Zealand based producer of pickles and sauces with a heritage that dates back to 1877, a heritage that over the last century had disappeared from the packaging. Design studio Marx, working in collaboration with Running with Scissors, sort to bring back and celebrate this with a mix of copywriting wit and illustrative authenticity based around Fred Whitlock's love of hunting, an approach taken to tap into the 'dormant frontier huntsman and mischievous child within', and establish a more contemporary and emotive brand character set within the context of a significant history.
See more of this project here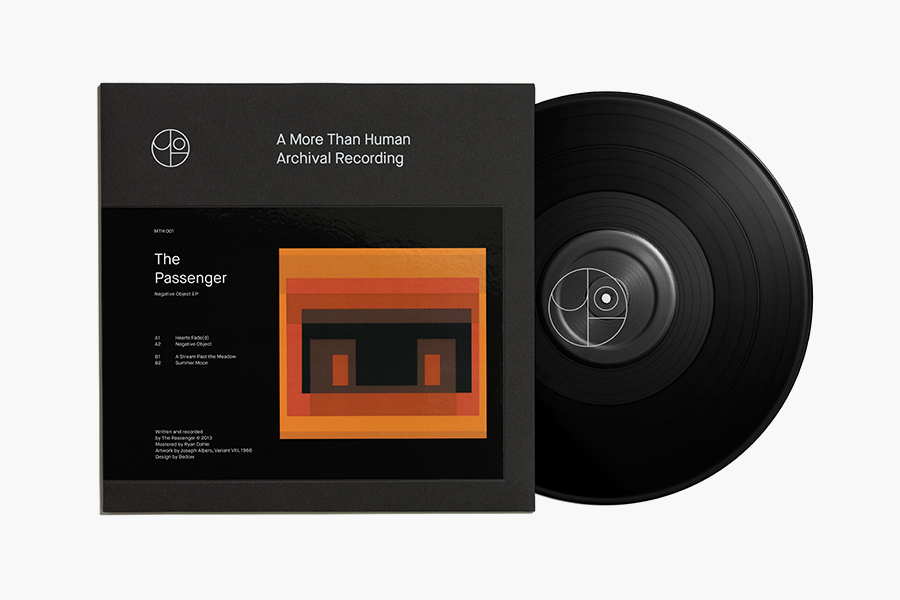 More Than Human is a Vancouver-based record label, established by Gareth Moses, that specialises in the release of limited edition vinyl from electronic musicians such as the Passenger, Plays:Four and Kemper Norton, who's latest EP is described as "political, weird, epic, moving, captivating, disturbing, haunting and deep". The label's logo and record packaging were developed by Swedish graphic and product design studio Bedow and feature the work of artist Josef Albers and photographer Erik Undéhn.
See more of this project here
---