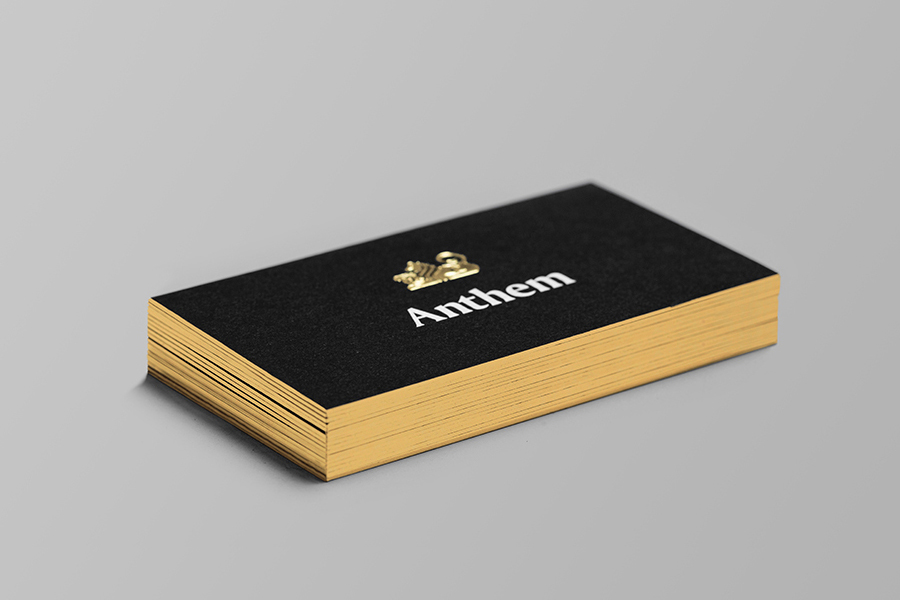 Anthem will be a scouting and transfer business within the professional football market working predominantly across Spain, Switzerland and Mexico. Anthem will also be responsible for organising and promoting a variety of sporting events.
Design agency Anagrama were recently commissioned to develop a new brand identity for the company—which included a logo, logotype and stationery set—that would communicate the prestige, class and authority associated with today's professional football organisations.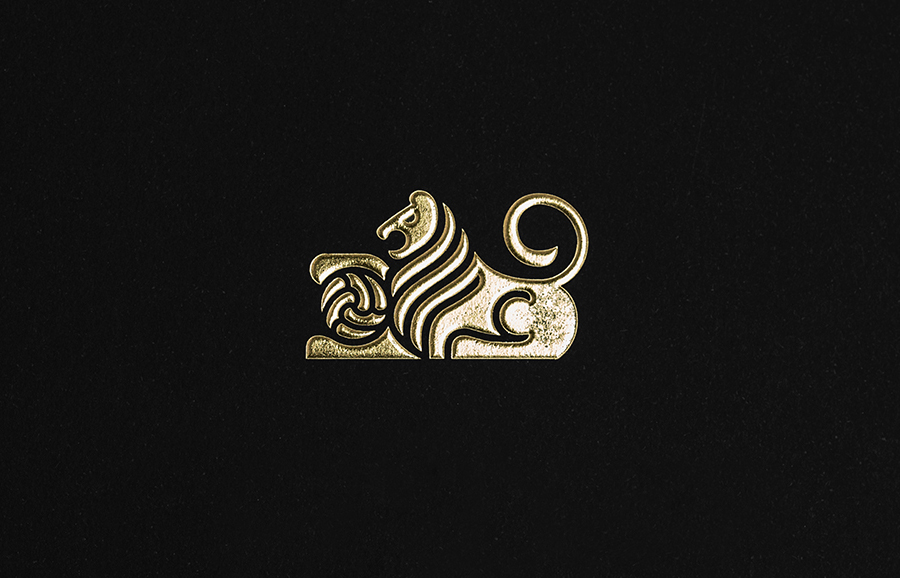 The result, a combination of gold foil embossed lion, serif logotype, neon green ink reminiscent of the Nike Hypervenom football boot, black uncoated board and gold edge detail, successfully establishes a traditional sense of authority and high quality with a subtle contemporary energy that feels appropriate for a professional organisation built around football.
The graphic and typographic components are well executed and effectively combined with material and print finish to deliver a striking aesthetic underpinned by a solid rationale.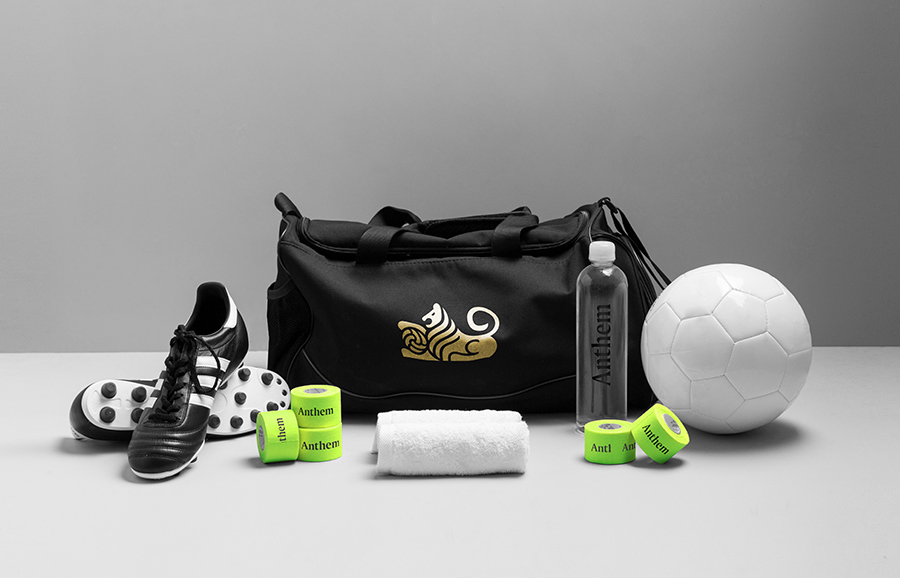 The studio clearly has a solid grasp of graphic design, material choice, print finish and project photography, but what I have, in the past, described as communicative precision I am now perceiving as a default position, a process of the studio and not one influenced by the specificity of the brief. If you look past the foils and uncoated papers, the absence of other tools and assets such as language, image, illustration and digital experience become more apparent. A little research into the businesses branded by Anagrama often bring up a holding page, one page site or no site at all, something other agencies typically consider a priority and use to inform the brand identity process.
There is no doubt, their work is incredibly well resolved with a solid rational, but for a studio whose work is being idealised, I believe their recent projects are falling a little short and rely on a similar set of techniques. I write this to temper the hyperbole and not to undermine what is clearly an interesting studio with a good body of work.