Elvine designed by Lundgren+Lindqvist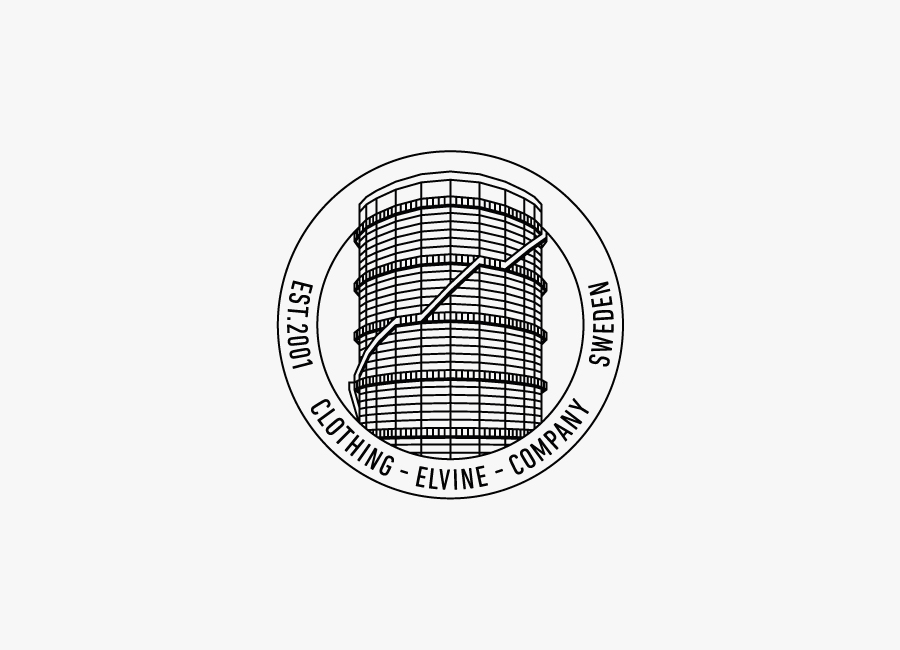 Elvine is Swedish fashion brand, known for their combination of "good design and smart functionality", with over 700 retailers throughout Europe. In response to quick expansion and a move from 'personal affair to hugely popular jacket maker', Elvine commissioned design studio Lundgren+Lindqvist to develop a new brand identity that would better reflect a philosophy and product line created to address the functional needs of the urban citizen.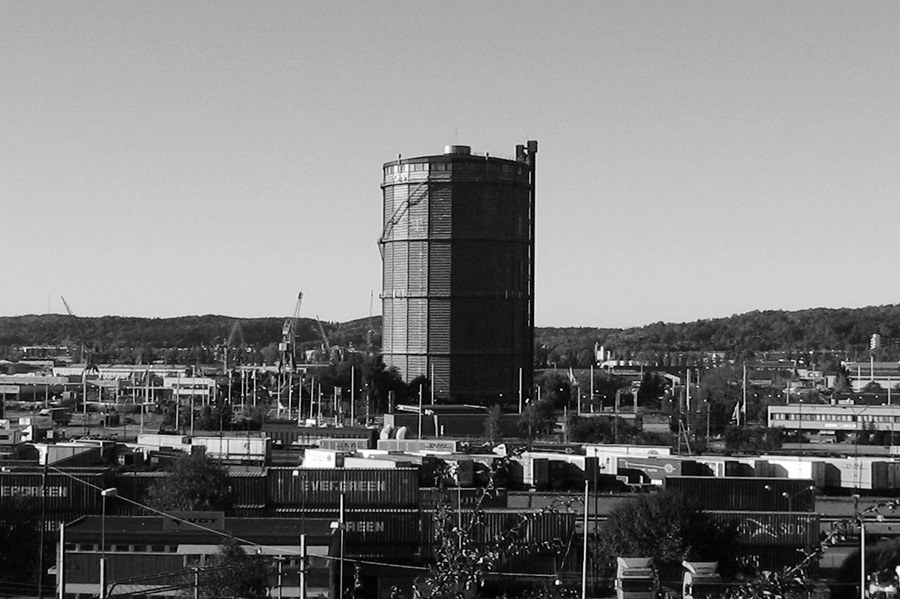 Rather than leveraging the perceived exclusivity and prestige associated with 'bourgeois buildings and traditional motifs' frequently utilised by the high fashion industry, Lundgren+Lindqvist's solution neatly embraces an urban and industrial utility through the appropriation of the iconic form and history of Gothenburg's gas holder 'Gasklockan'. Its contemporary emblematic depiction works well to convey functionality and durability but with consideration given to more conventional fashion sensibilities in its composition and the craft of its illustration.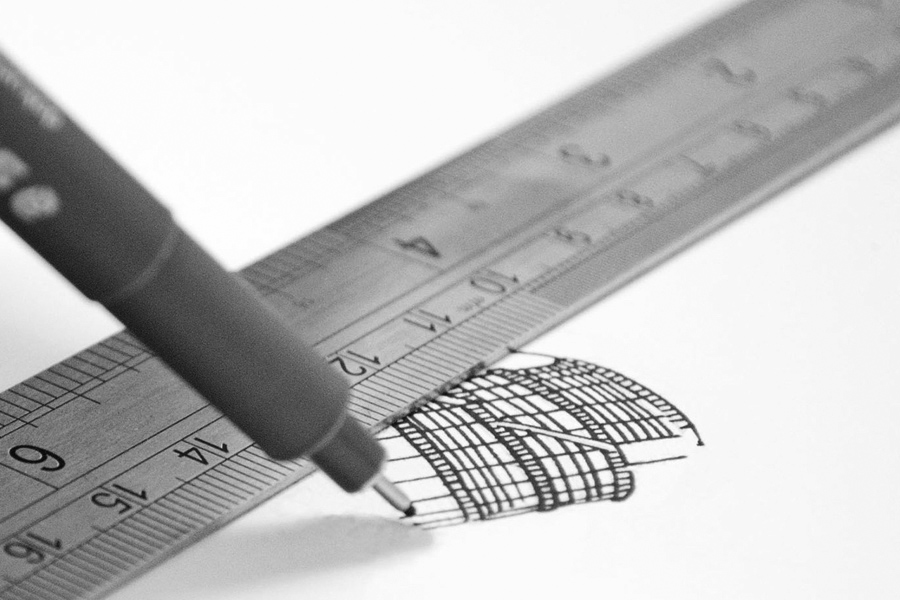 "The Elvine emblem depicts an illustration of the iconic Gothenburg gas holder; 'Gasklockan'. The building holds a lot of history, and has been a symbol for Gothenburg's refusal of bending to commercial forces ever since Coca Cola was forced by public demand to withdraw a request to repaint the whole building as a soda can. Gas holders, in one shape or another, can be found in most larger metropolitan areas in Europe, symbolizing urbanity and progression."
– Lundgren+Lindqvist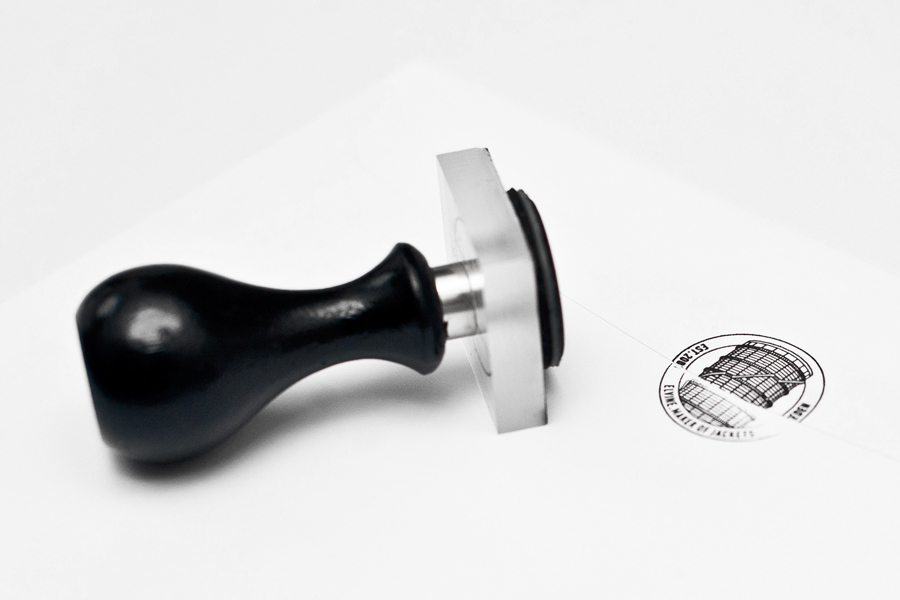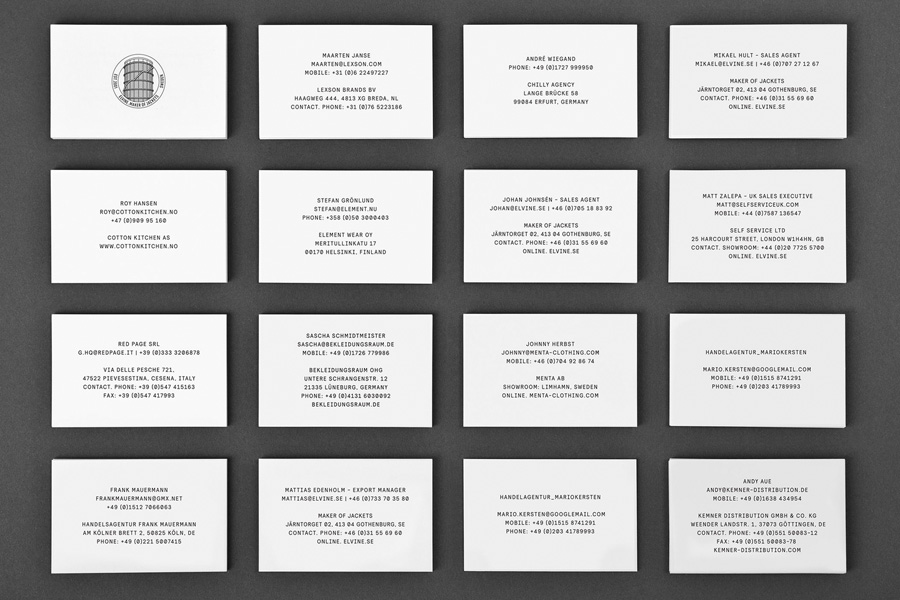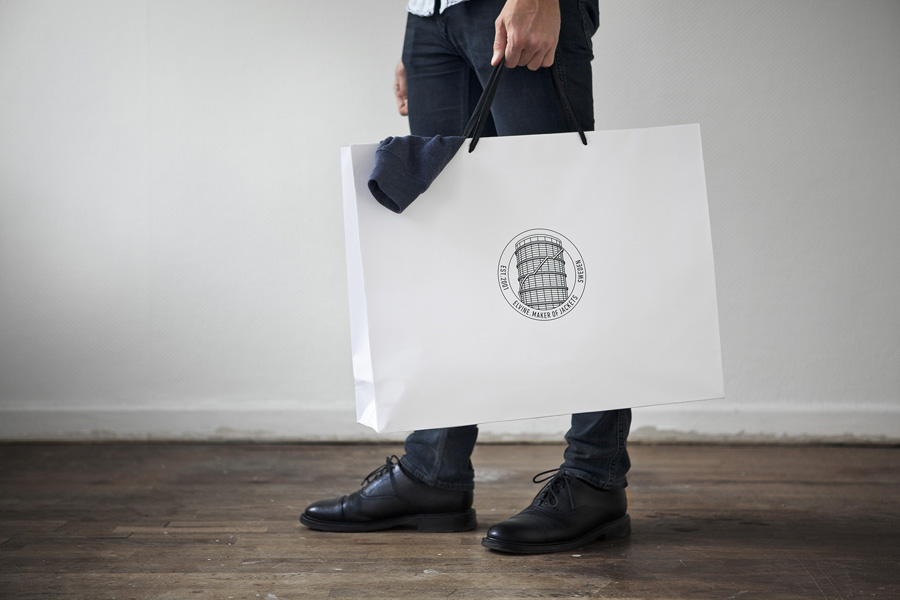 The emblem and the values that it distills is reinforced by an austere uppercase sans-serif typographical choice, a limited white, grey and black colour palette and a newsprint, tabloid format lookbook—enhancing the detail of the collection—while a responsive website adds a 'smart' dimensionality. Lundgren+Lindqvist continue to work with Elvine on their brand identity with a new wordmark and further applications to follow.
Read more on the Elvine blog here.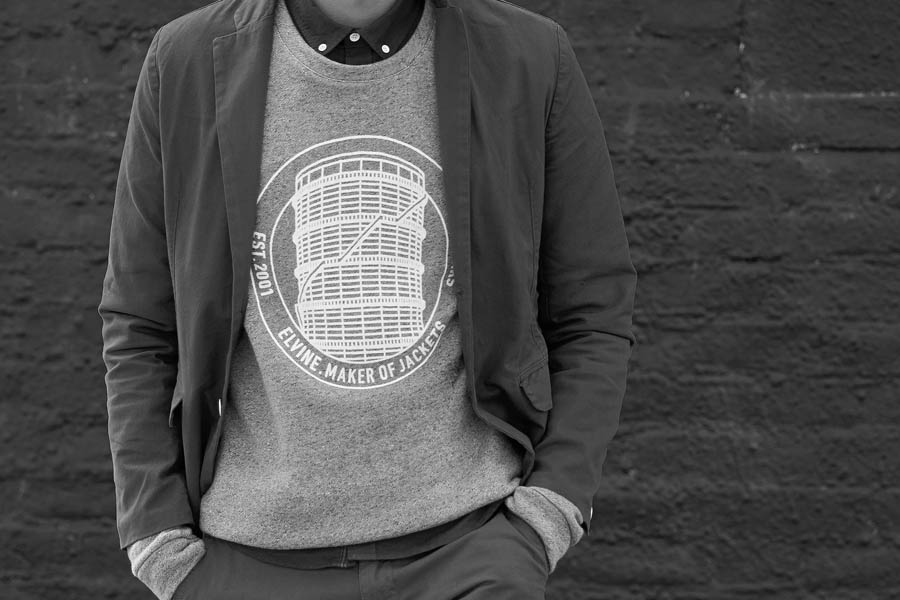 Follow BP&O:
RSS
Facebook
Twitter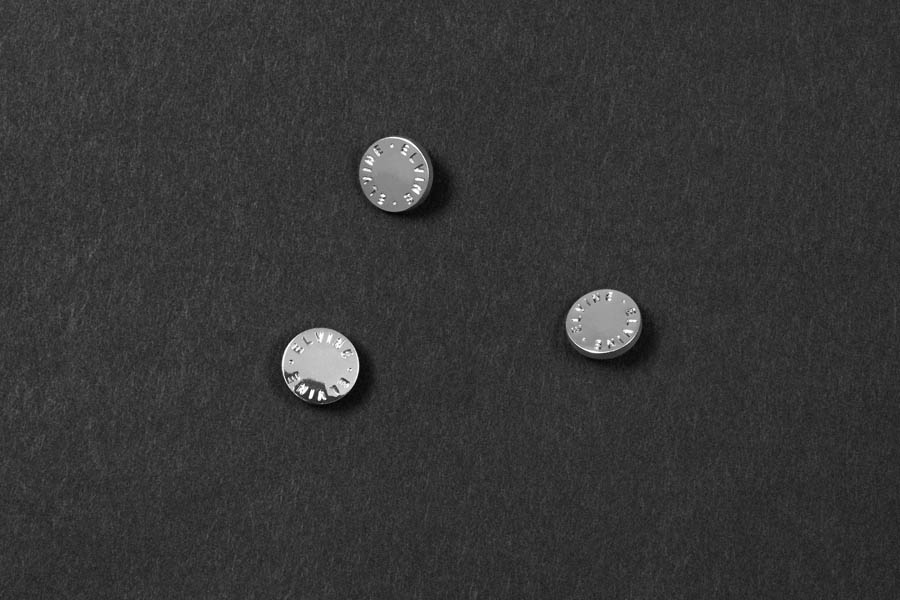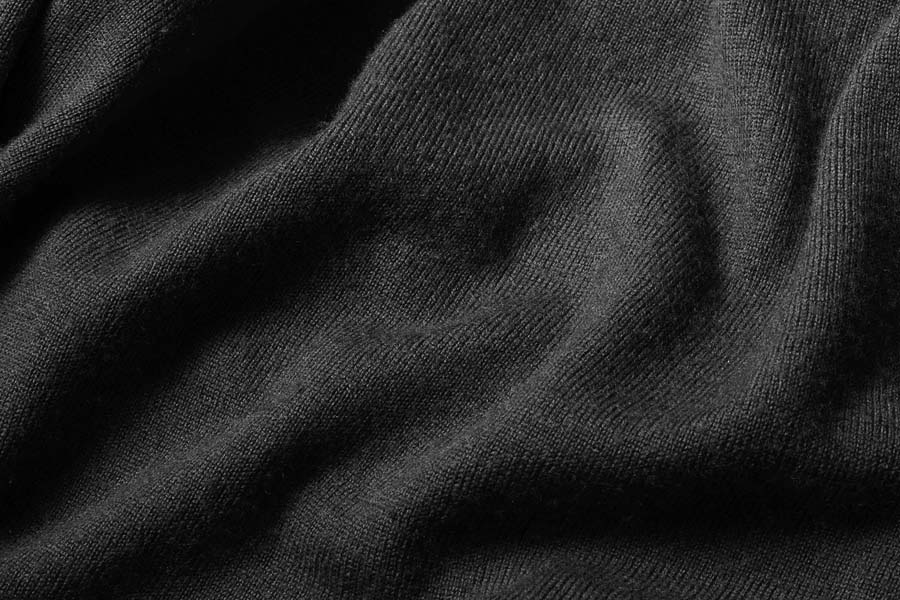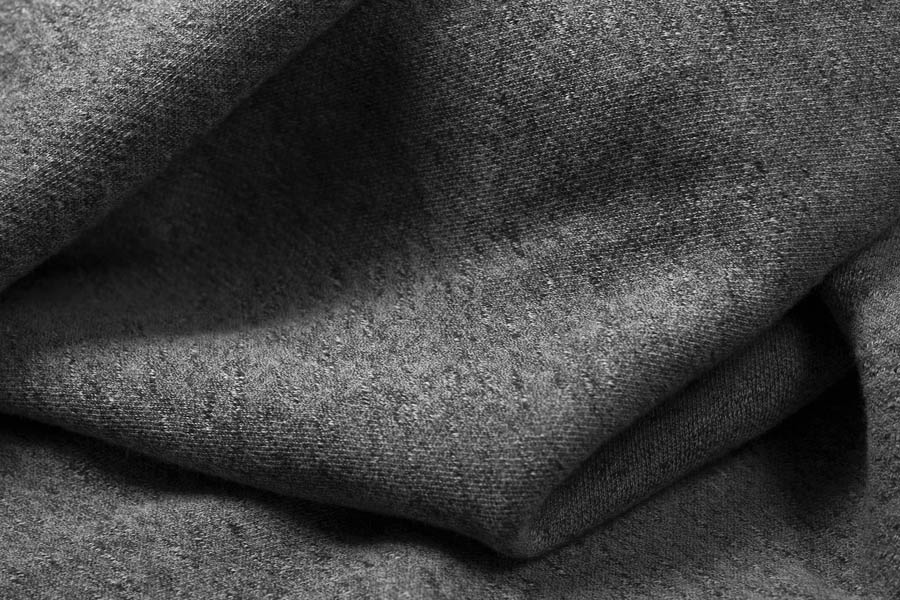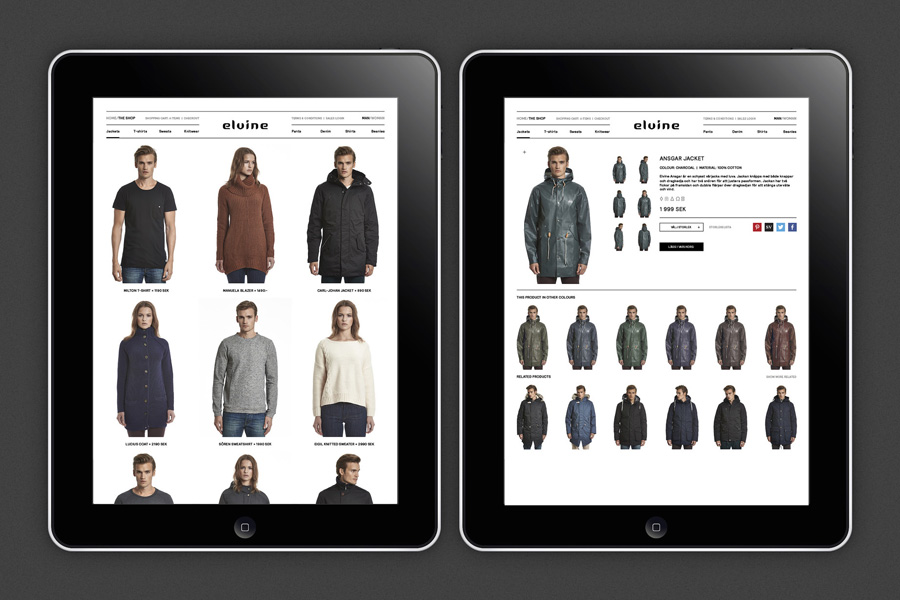 "The Elvine Spring Summer 2014 lookbook was inspired by the urban landscape. From the posters hastily pasted on construction sight hoardings to the sliding views between the high-rises, the temporal state of the cityscape is constantly inspiring us to find new ways to communicate, commute and collaborate.
The lookbook was printed in tabloid format, on newsprint and distributed to Elvine retailers worldwide. Spreads from the lookbook were pasted on the walls of Elvine's exhibition stands in trade shows such as Bread & Butter Berlin."
– Lundgren+Lindqvist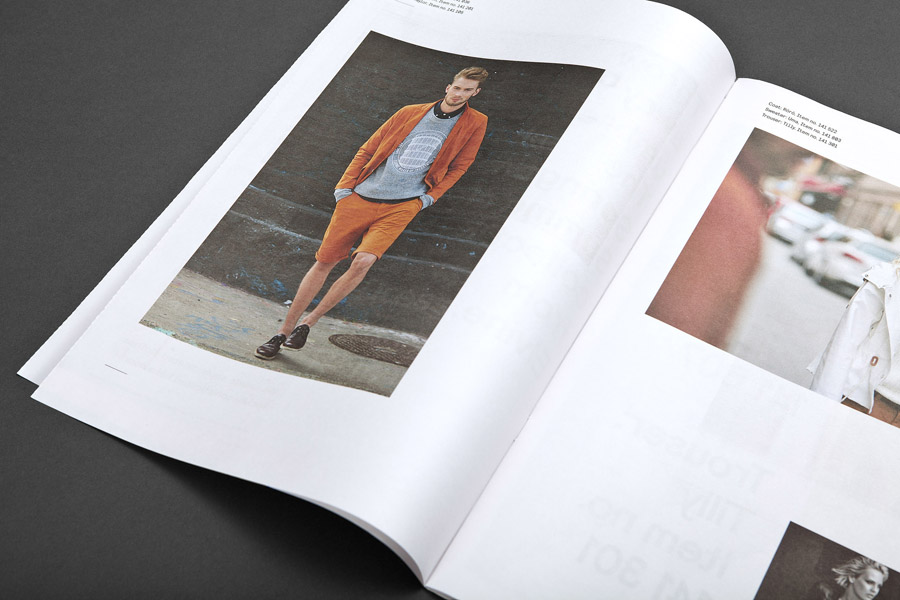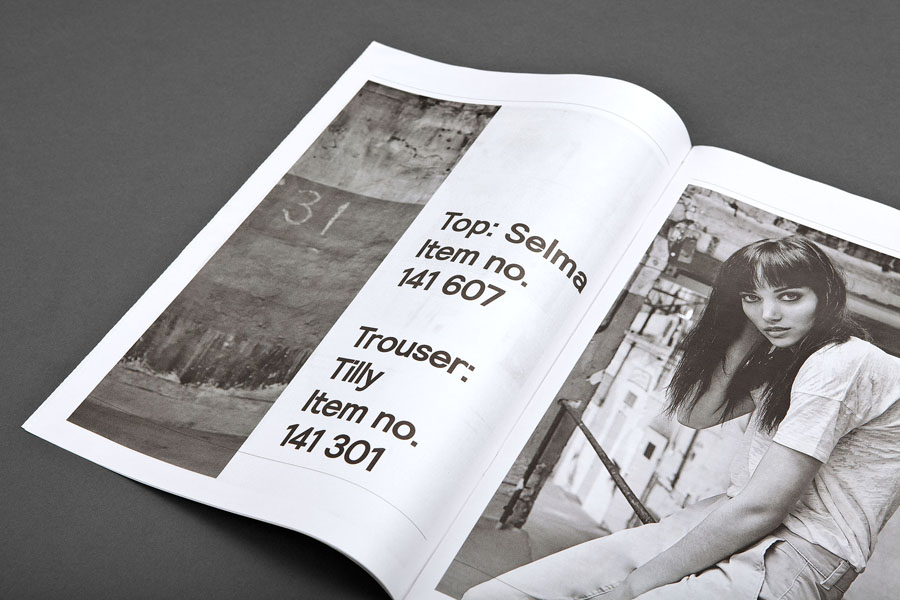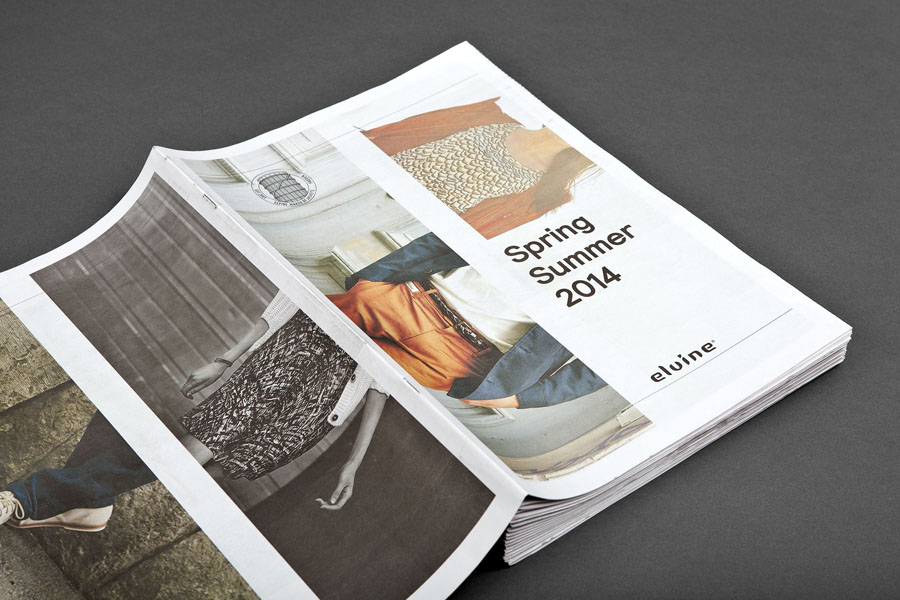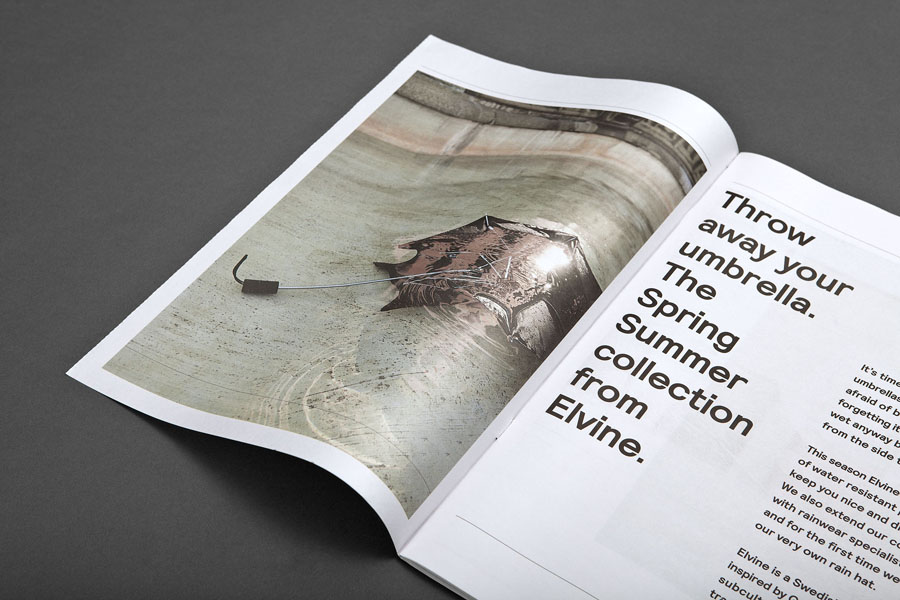 If you liked this then you may also like:
---