Amo Store by designed Studio SP–GD
Amo Store is a soon to launch Melbourne based men and women's shoe boutique that will retail a curated collection of familiar brands and exclusive independent labels as well as clothing and accessories ranges to match. The store recently commissioned Studio SP-GD to develop a 'simplistic' brand identity that would effortlessly extend across a variety of formats.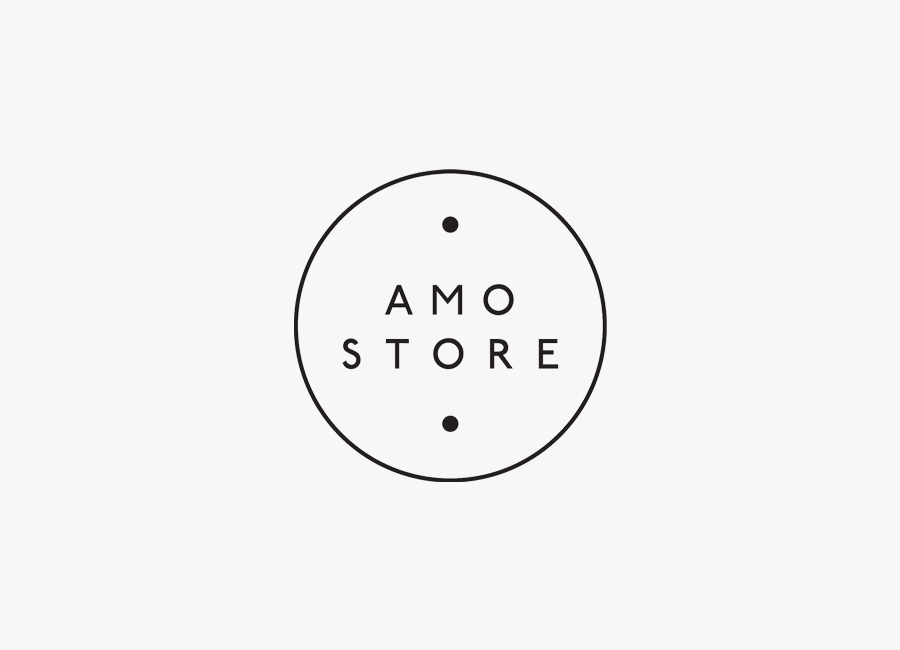 Based around a logo, pattern and mark bound by light consistent line weights and executed with little variation across signage, website, vouchers, waxed rope handled bags and gift wrap tissue paper, the solution mixes some of the design cues established by the high fashion industry with the client's "appreciation for a minimal design".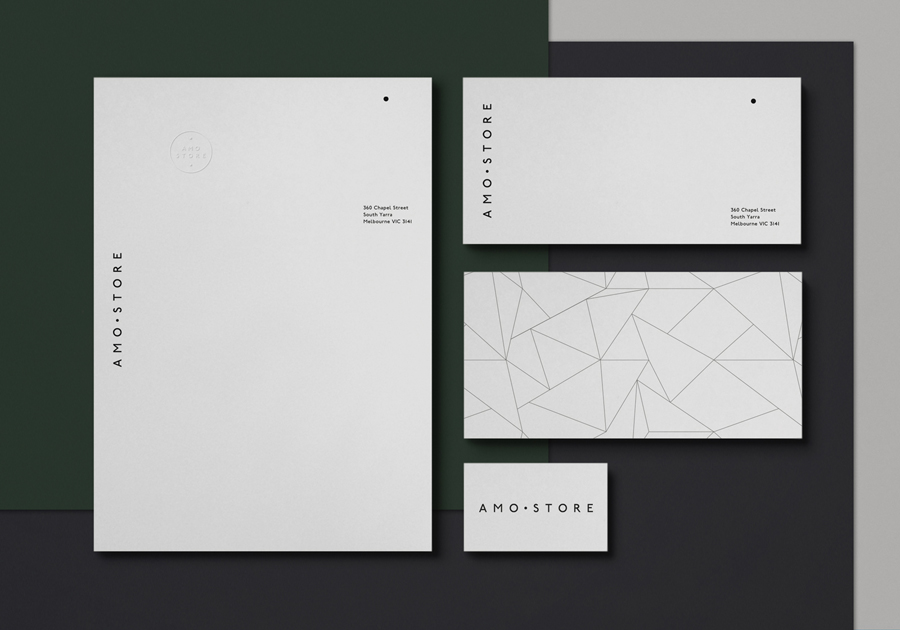 The uppercase sans-serif characters of Johnston Underground, plenty of white unprinted space and structured stationery layouts effectively leverage a current retrospective appreciation given contemporary consideration and while the pattern offers little in the way of proprietary character the good quality uncoated paper, print, blind deboss finish, stickers and diagonal cuts work well to add a subtle detail to the few graphic components.
Design: Studio SP-GD
Opinion: Richard Baird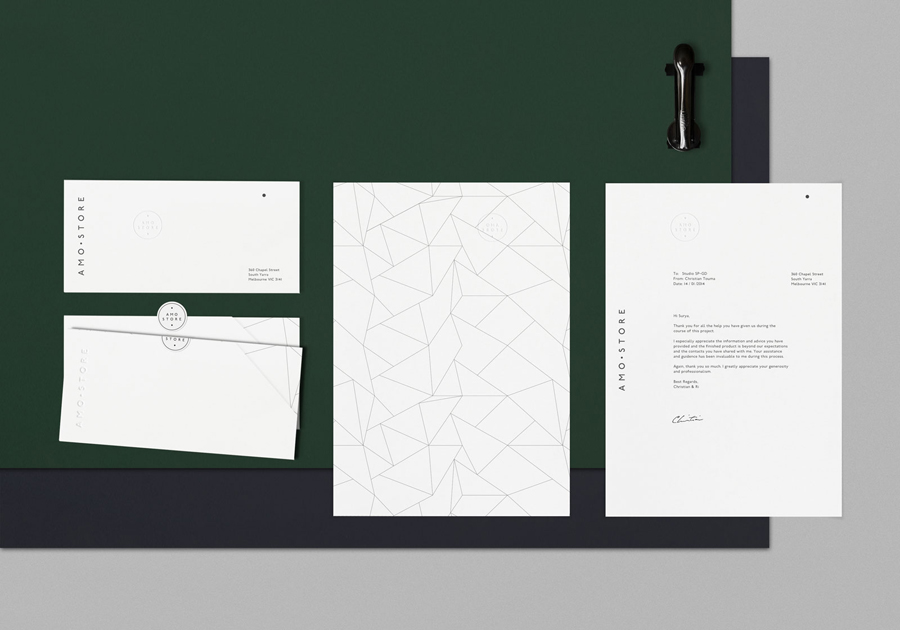 Follow BP&O:
RSS
Facebook
Twitter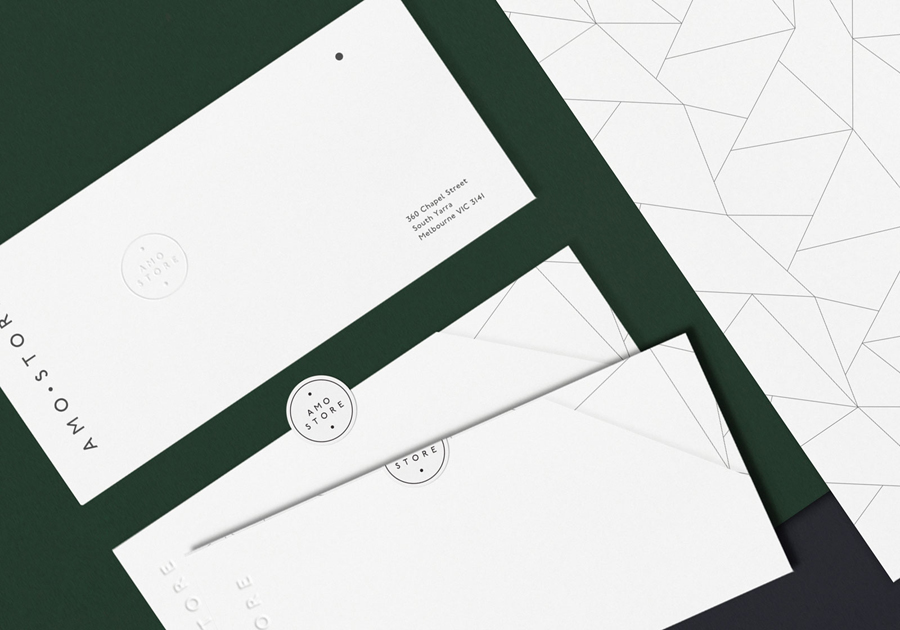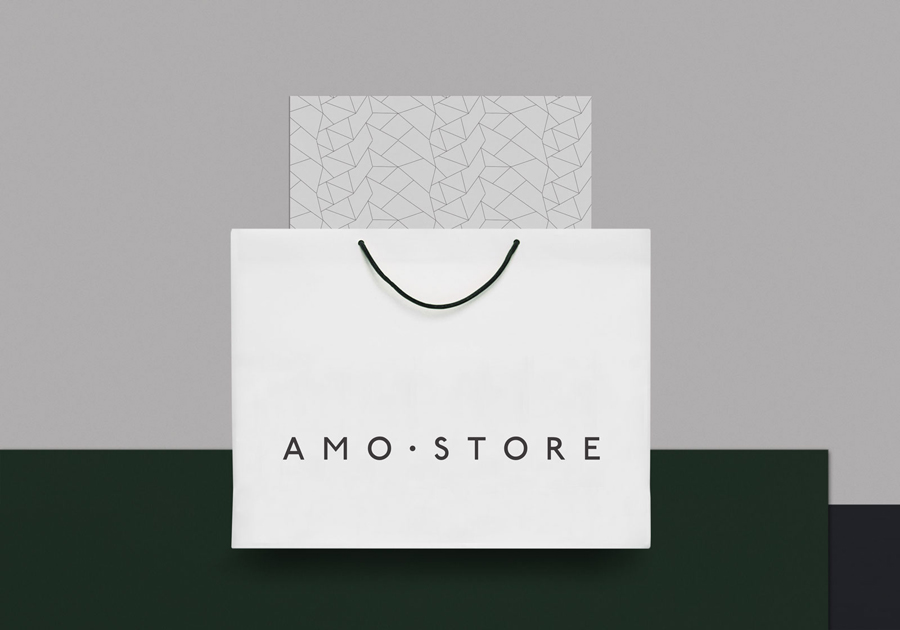 If you liked this then you may also like:
---