Flatpack Film Festival by Dot Dash
Opinion by Richard Baird Posted 12 May 2014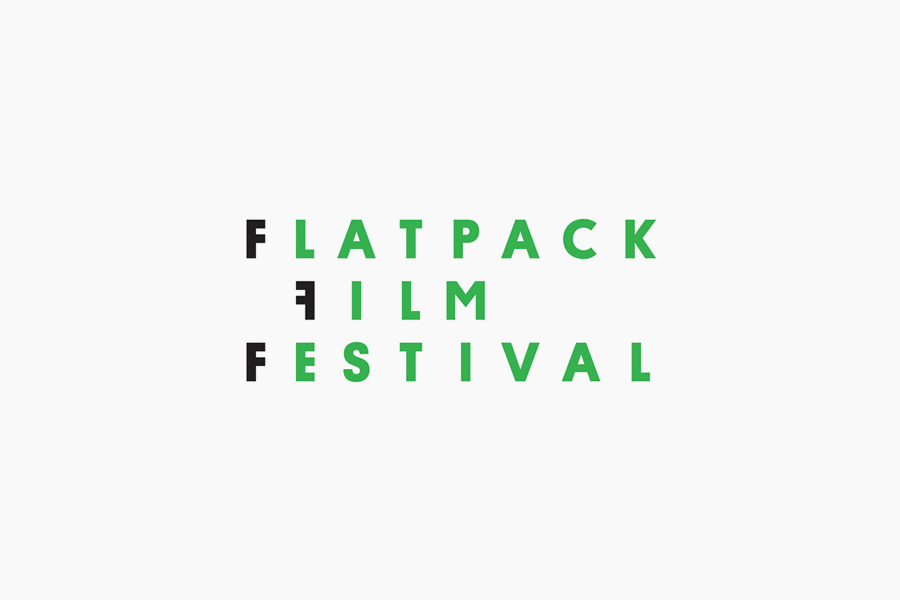 Flatpack is a film festival that sets up its projectors at interesting locations throughout the city of Birmingham during March and describes its events as a mixture of film, performance, contraption and surprises. Flatpack has been running annually for ten years whilst also developing year-round initiatives that include community archive projects, pedal-powered screenings, bespoke short film programmes, pub gigs and animation workshops.
London based design studio Dot Dash were commissioned to develop a new visual identity for this year's Flatpack festival, which included a new name, logo, programme, promotional materials and merchandise, that would establish a strong, recognisable and flexibility foundation that could be built upon with each new event.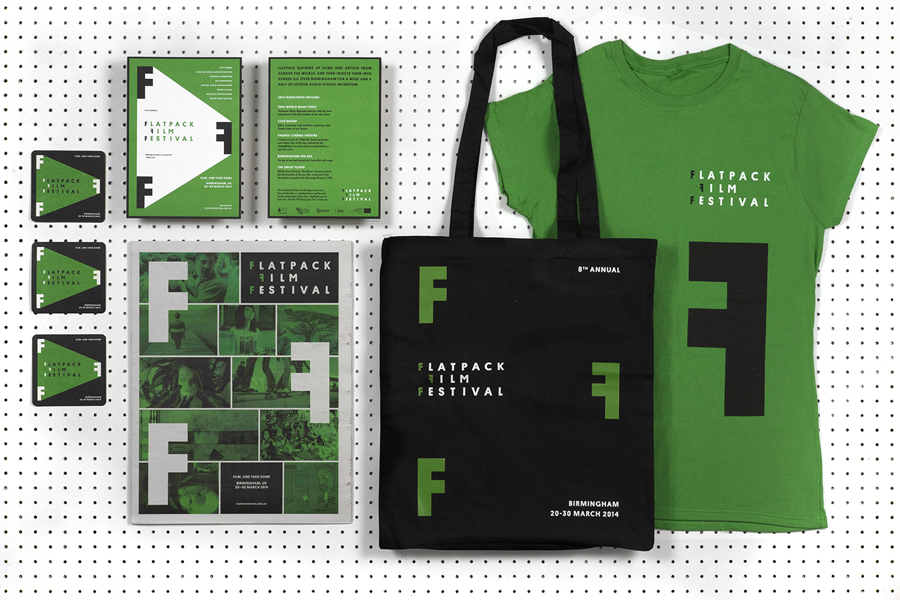 The logotype is simple in its resolution and clear in its communicative agenda, generously spacing the uppercase sans-serif characters of Platform and utilising a backwards facing F—drawing the unconventional from the conventional—to convey, in a fairly straightforward and elemental manner, what Dot Dash describe as the "quirky nature and eclectic programming of the festival".
The contrast of small and oversized typography, heavy borders and limited inks in print, effectively mix period references, current trends and make good use of the logotype's flipped characters—through a projection-like device—to frame and shine a light on the logo. This device, alongside green tinted photography set as horizontal cells and newsprint, add a more distinctive and proprietary quality to the familiarity and small twist on the type.
Design: Dot Dash
Opinion: Richard Baird
Fonts Used: Platform