Colours Of The Kalahari designed by Believe In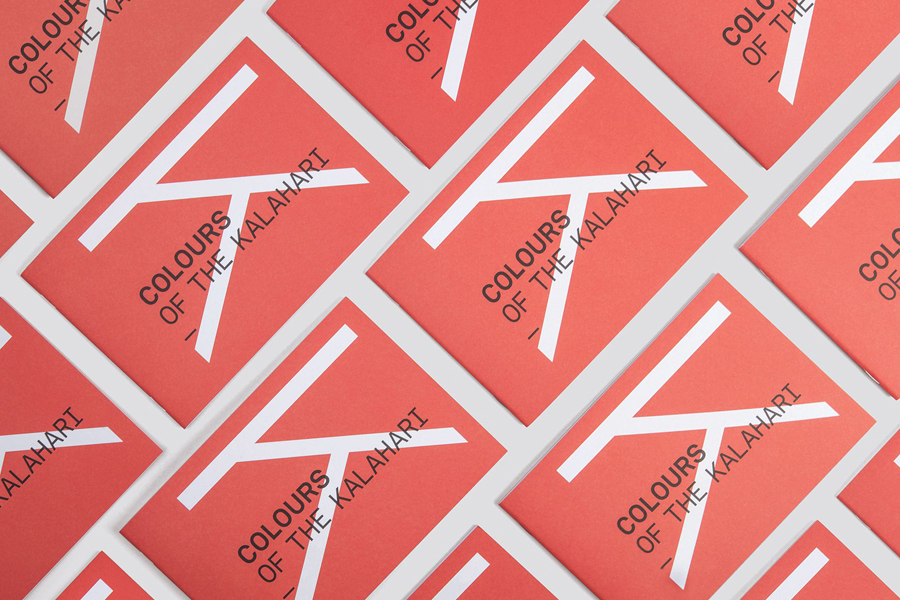 Believe In recently published images of their print and brand identity work created for the Mall Galleries' exhibition Colours Of The Kalahari, the first major display and sale of southern African Bushman art ever to be held in London. The exhibition represents the latest generation of contemporary San artists from an unbroken line that stretches back 20,000 years, and includes 150 pieces from 30 leading artists, each honouring their ancestors and their ancestor's way of life through oil, lino cut, intaglio, embroidery, print, Xhosa or photographic approaches.
Working closely with promoters, key sponsors and nominated charities, Believe In created a visual identity system for Colours Of The Kalahari that included logotype, print and exhibition graphics, and makes the most of the bright organic composition of the artist's work through full bleed images, uncoated paper choices and the gallery-like quality of heavy white boarders.
The finer detail and irregular lines of the artwork is intelligently drawn out using contrast in the form of flat panels of colour sampled from the artwork, the restraint of Akkurat, the strong geometry of an oversized K — a reference to the hills, mountains and horizon of the Kalahari as well as the intersection of cultures, modernity and time — and the mechanical sensibilities of Akkurat Mono. The result is a smart juxtaposition of traditional craft and culture set alongside and within the context of a contemporary space and unobtrusive branding practices.
Design: Believe In
Opinion: Richard Baird
Fonts Used: Akkurat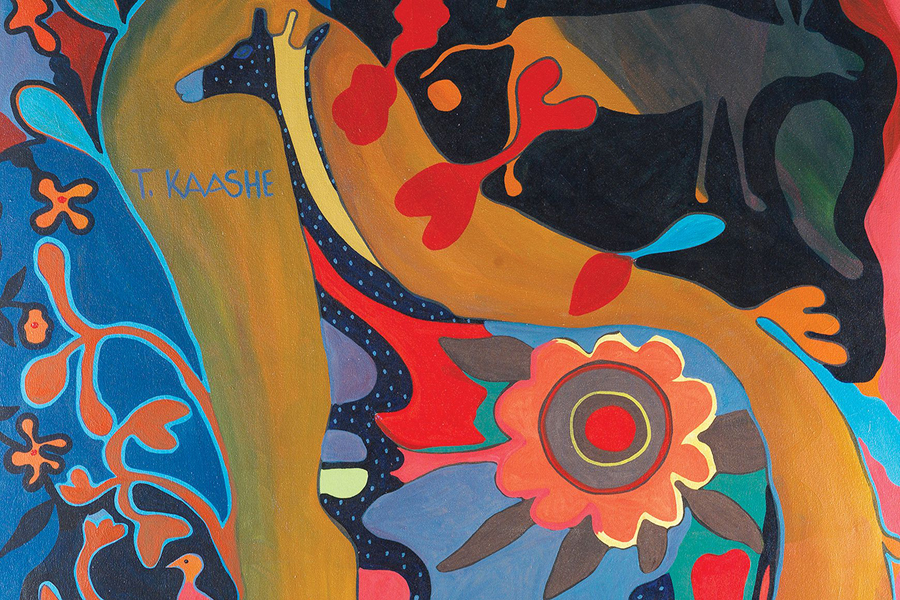 Follow BP&O:
Feedly
Facebook
Twitter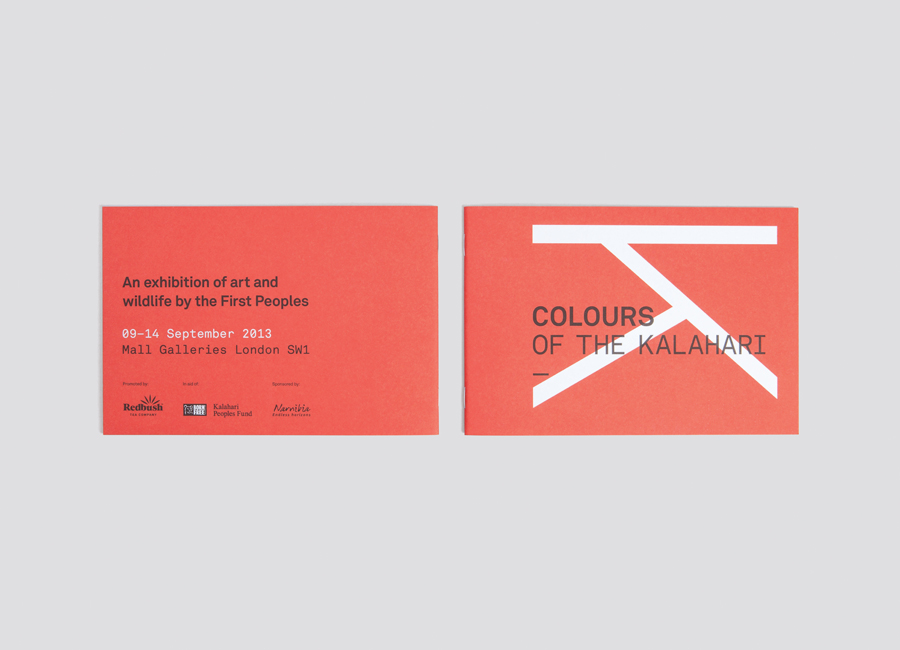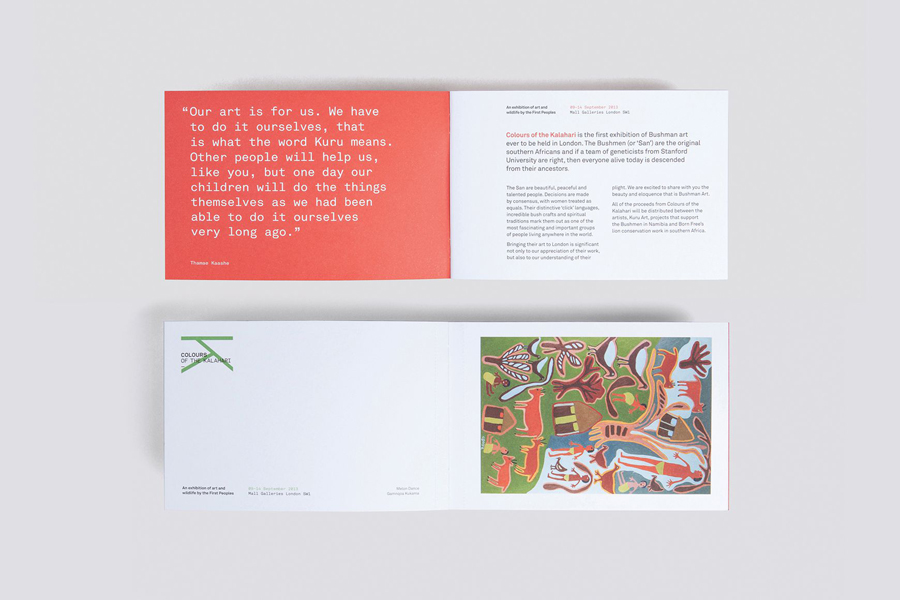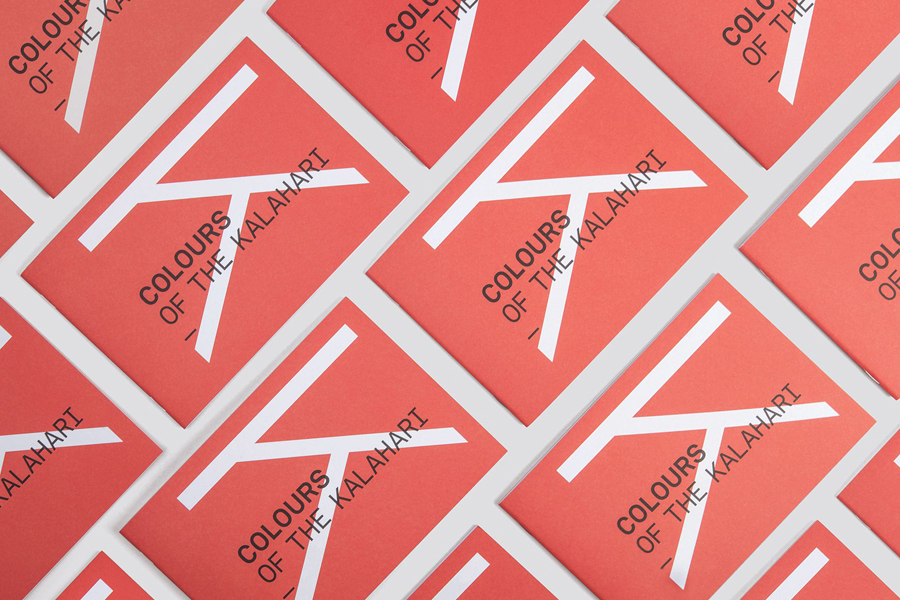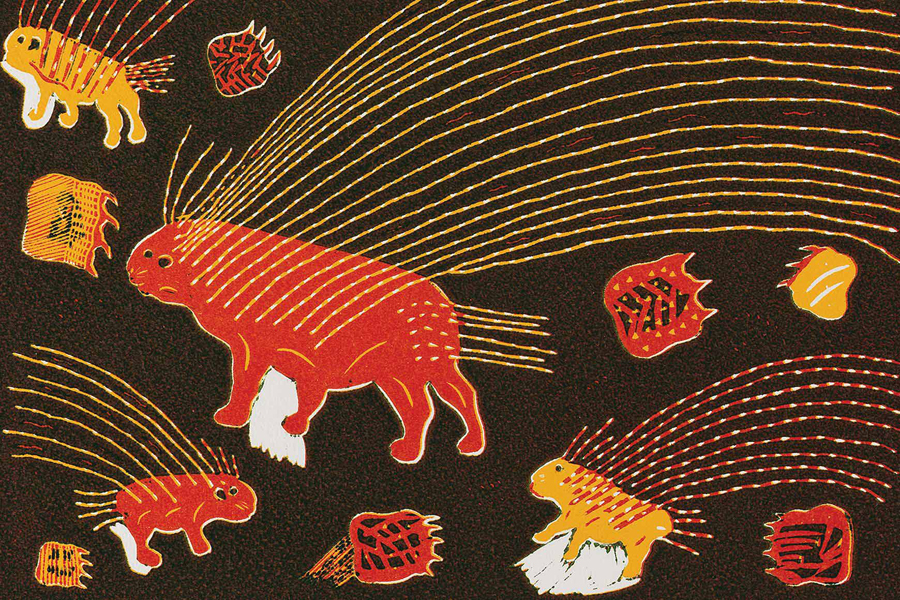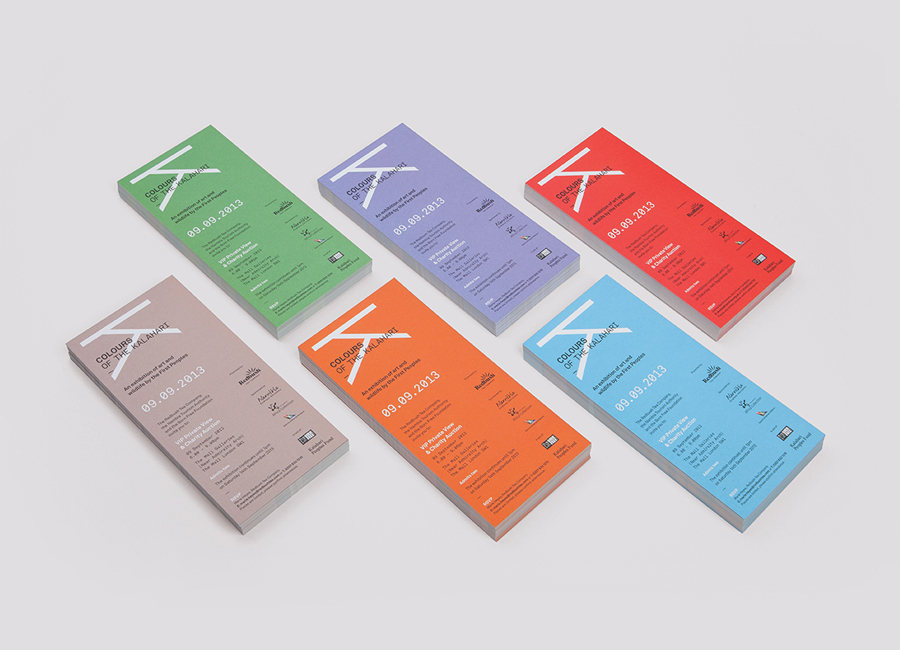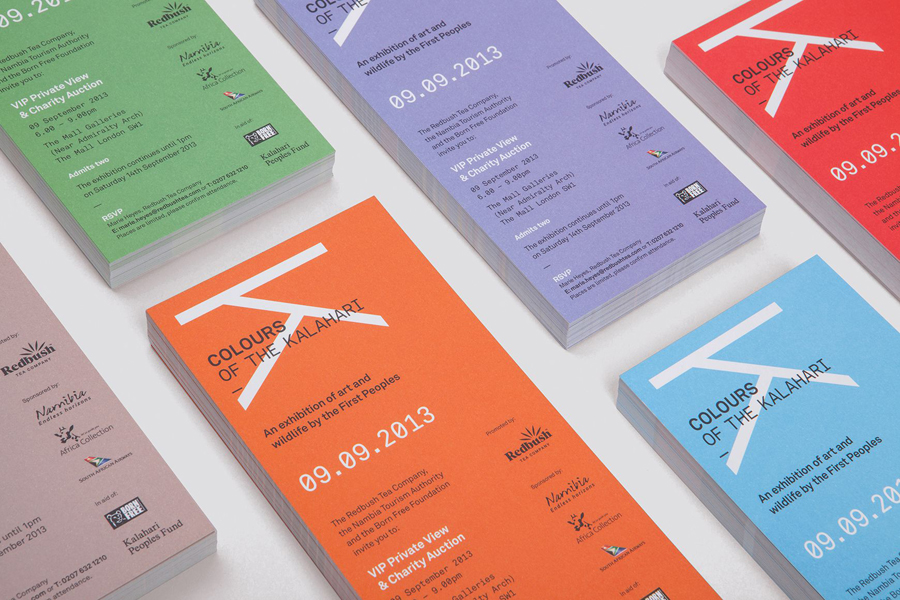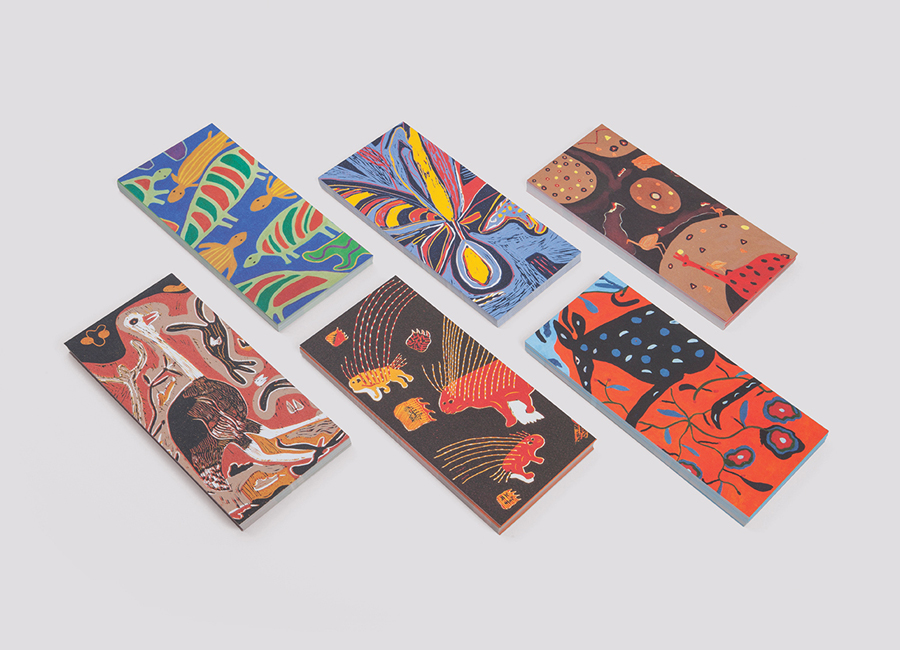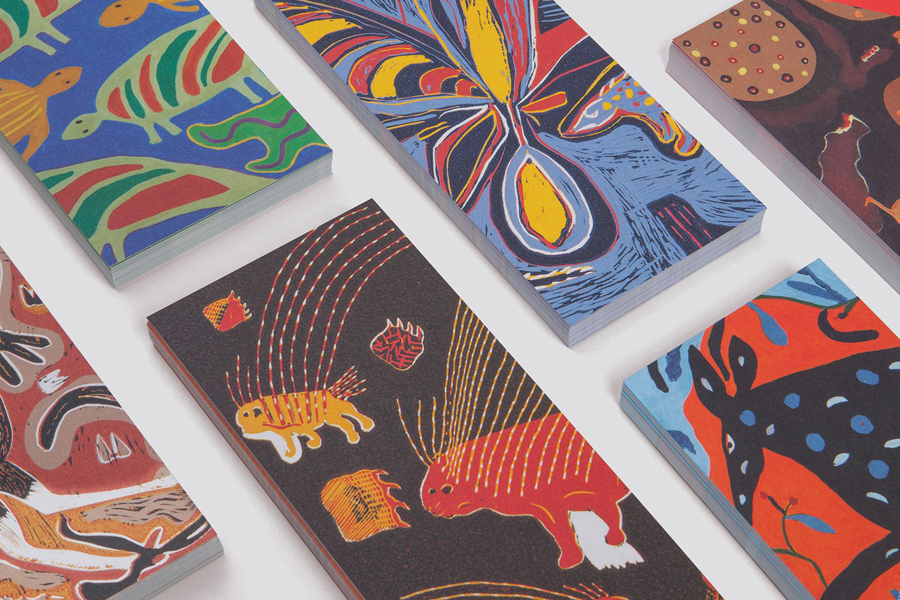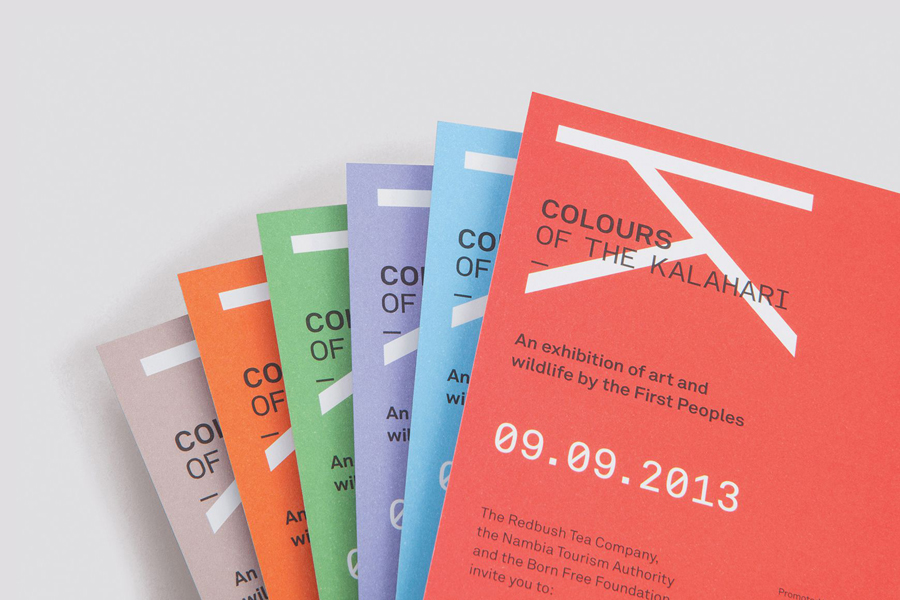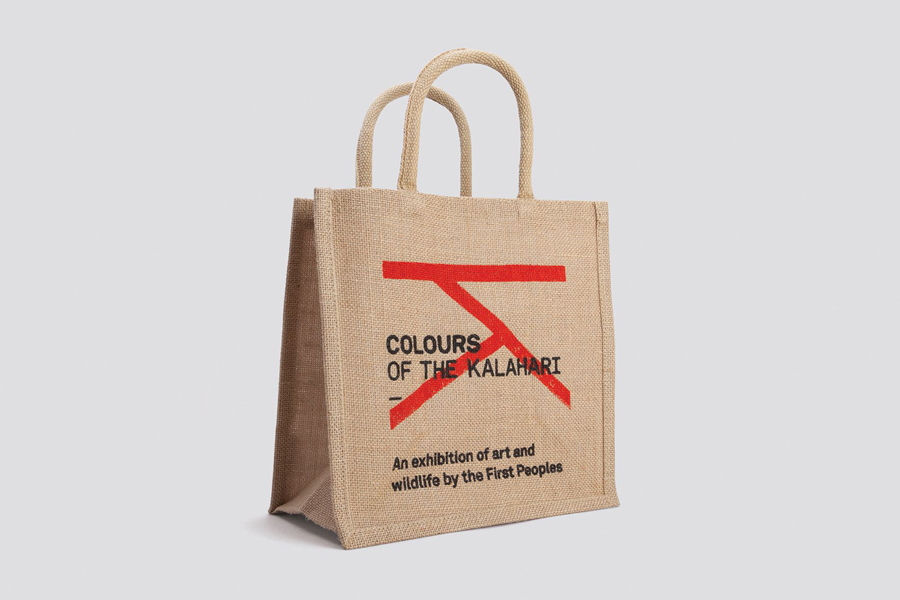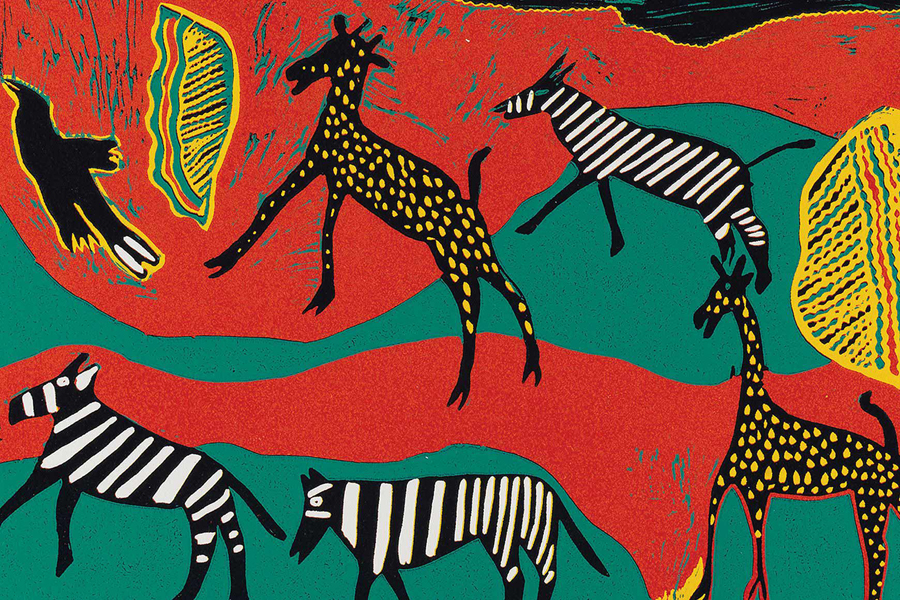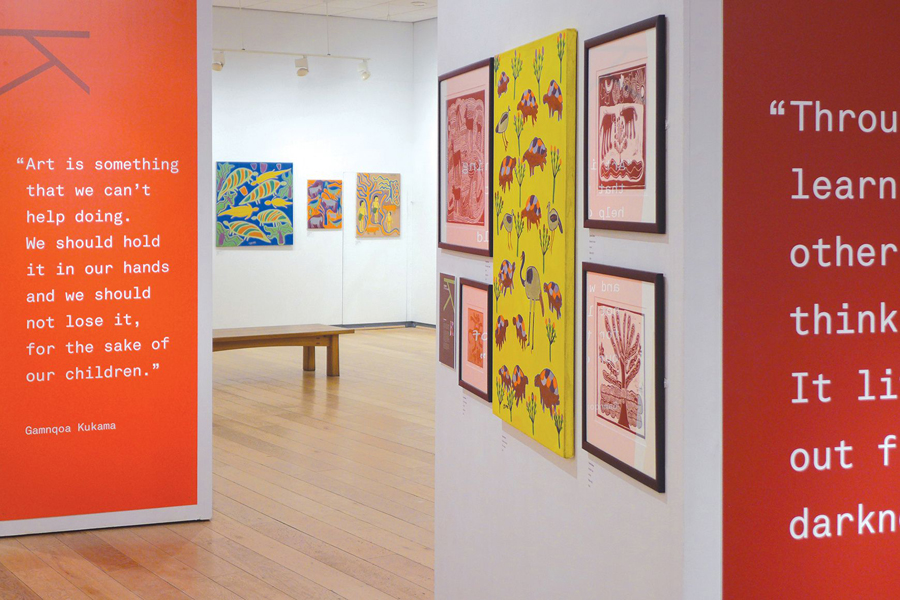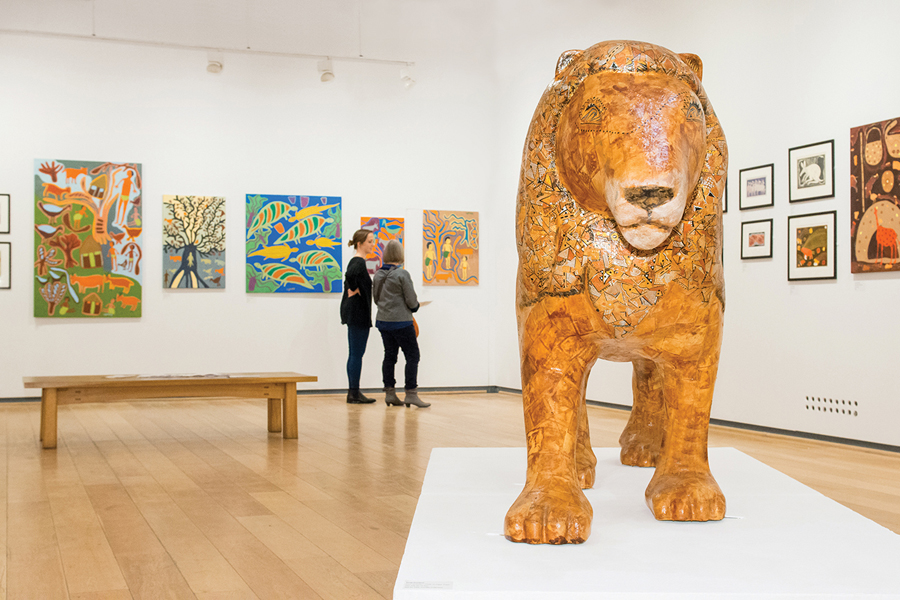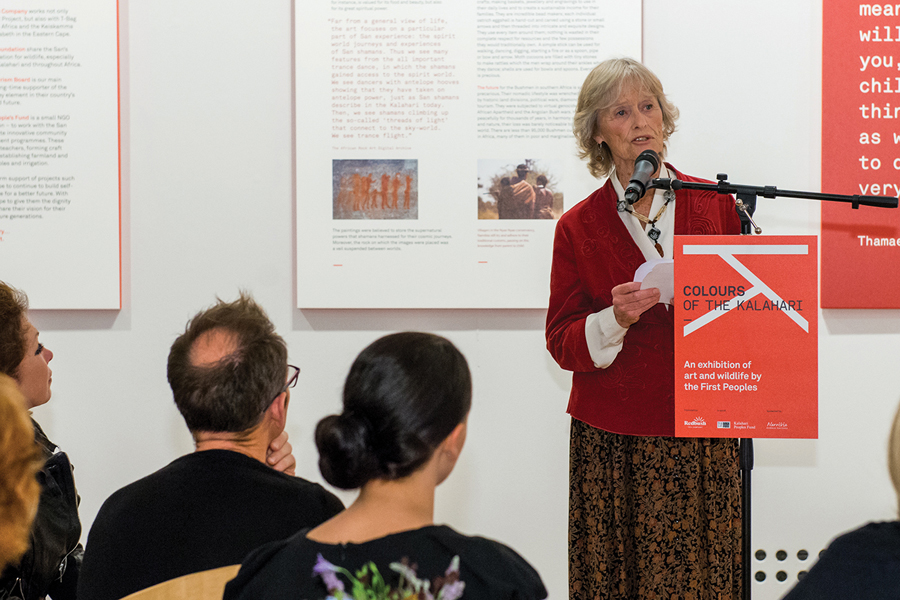 If you liked this then you may also like:
---