The Art Of Grill by David Barath
Opinion by Richard Baird Posted 13 July 2015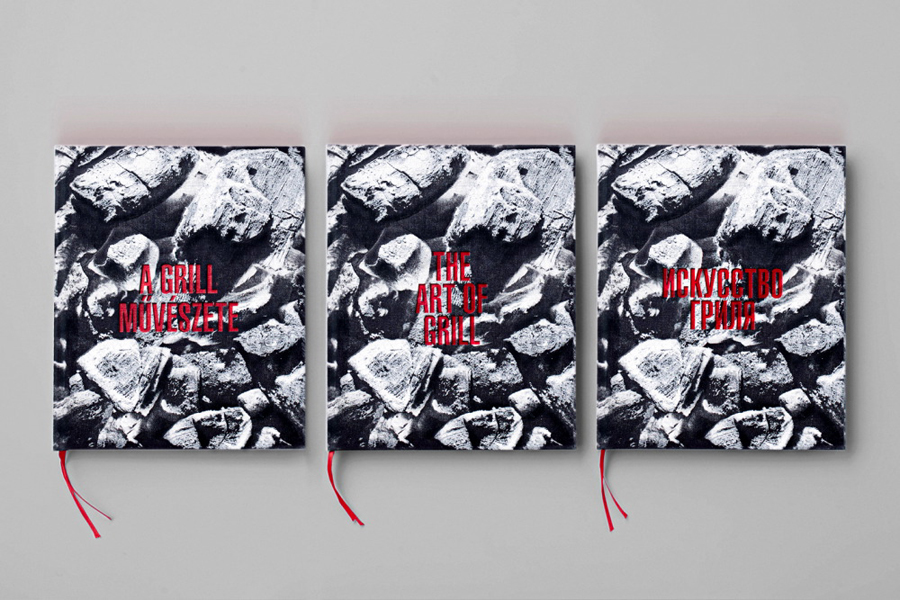 The Art Of Grill is a 192 page cookbook, published by Hungary based M Profood, that contains over 70 recipes with a focus on local ingredients, seasonality, popular spices, carefully planned cooking methods and the latest dietary principles. The book is available in English, Russian and Hungarian, and features cover by graphic designer David Barath.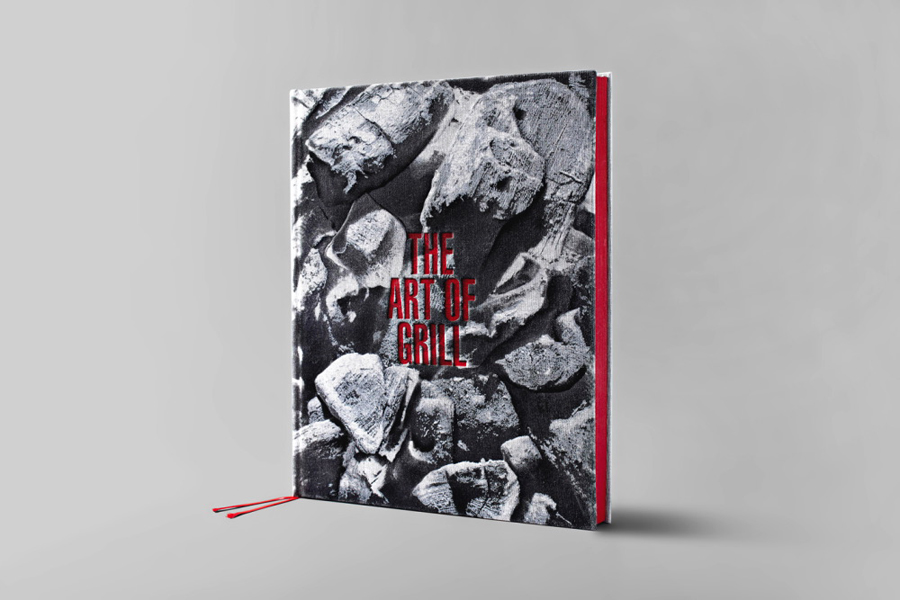 The book is handmade, features screen printed and sculpted embossed cover with red edge painted detail, and effectively leverages contrast to secure visual impact from a distance and a sense of quality up-close. This contrast occurs in the colour and organic forms of charcoal alongside the condenesend and clean lines of a metallic, red, sans-serif and emphasised by a fabric surface texture and the unusual finish of a sculpted emboss.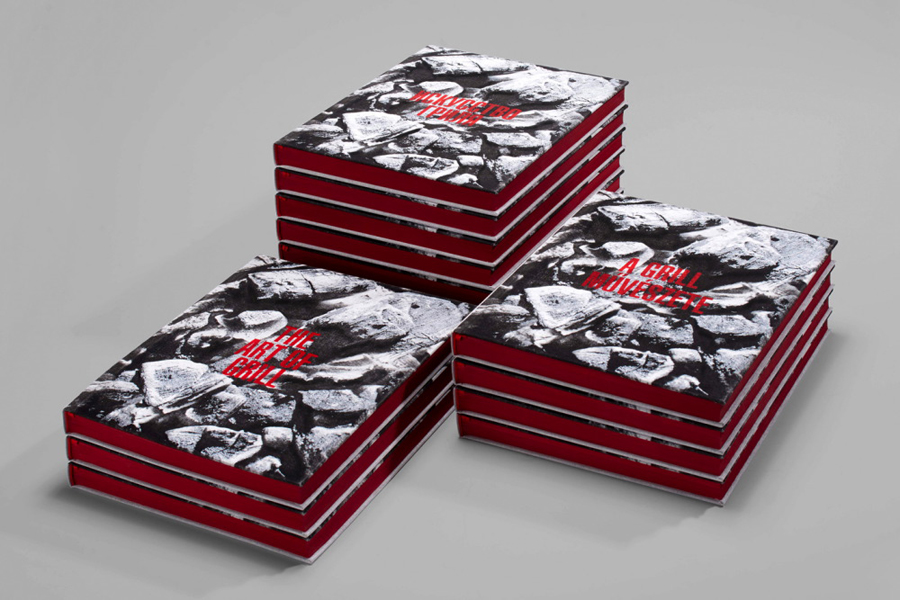 So, while founded on the heat and the rough aesthetic qualities of open grills, the materials and finishes manage to work in a level of finer crafted detail, making a connection between food quality and a process not often associated with finesse.
Design: David Barath
Opinion: Richard Baird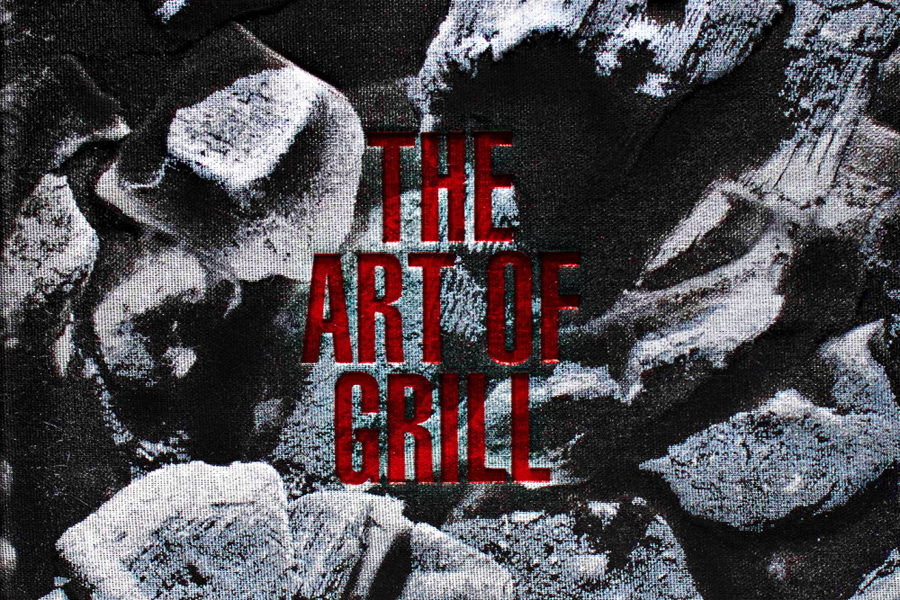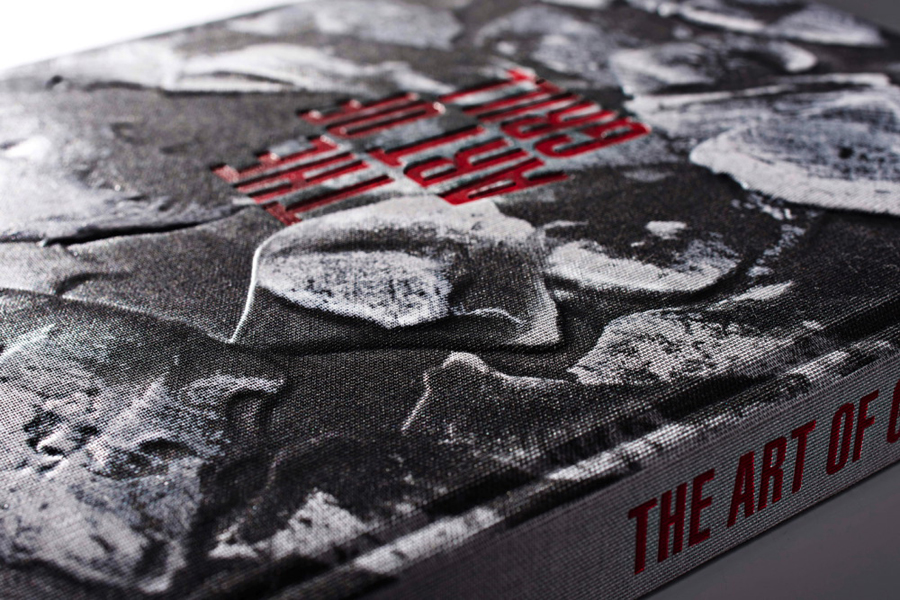 Follow BP&O:
Twitter
Feedly
Facebook
Instagram