Tokyo Bousai by Nosigner
Opinion by Richard Baird Posted 17 August 2016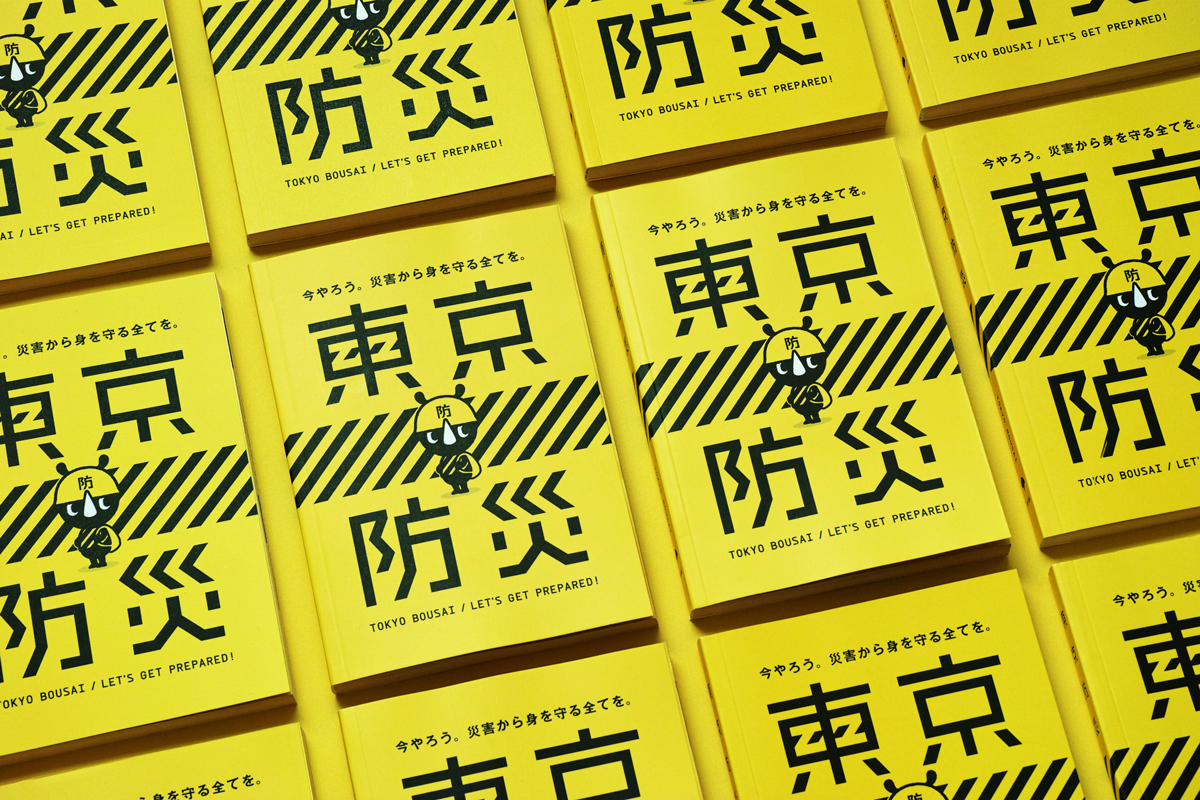 Tokyo Bousai is a disaster preparedness pack compiled by The Tokyo Metropolitan Government that outlines the steps to take in preparation for and in response to an earthquake or other major disaster in Tokyo and the surrounding area. The pack was sent out to over 7.5 million households and was designed by Nosigner working in collaboration with Dentsu Inc. It features maps, stickers and leaflet, and a manual that mixes impactful colour and type with detailed illustration, manga, rhino character and flipbook animation.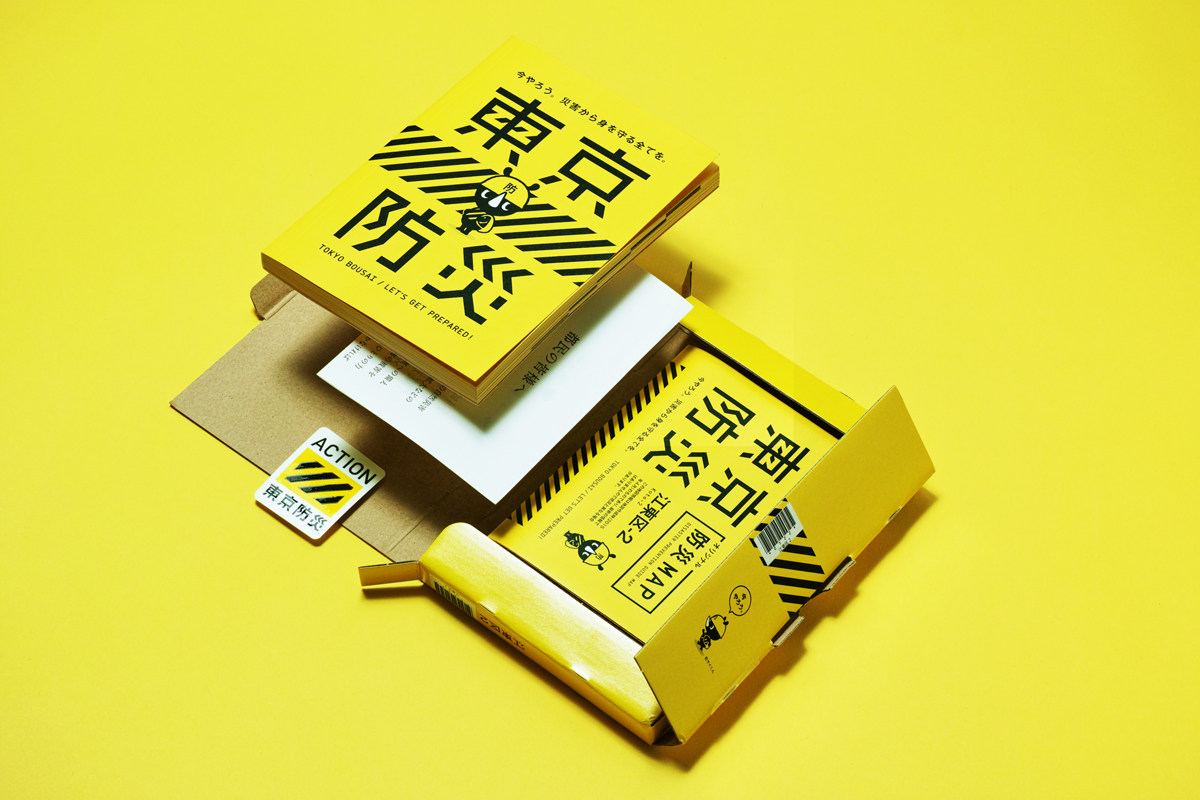 Nosigner's work is a visually rich piece of graphic design that wrangles a lot of information into a compact booklet and foldout leaflet that move between the utilitarian, the austere, the entertaining and convivial. Detailed manga illustration sits alongside simplified pictograms, bold reductive typography alongside dense panels of text, and the straightforward and direct alongside the more creative flourish of a character and an animated flipbook detail on the corner of each page.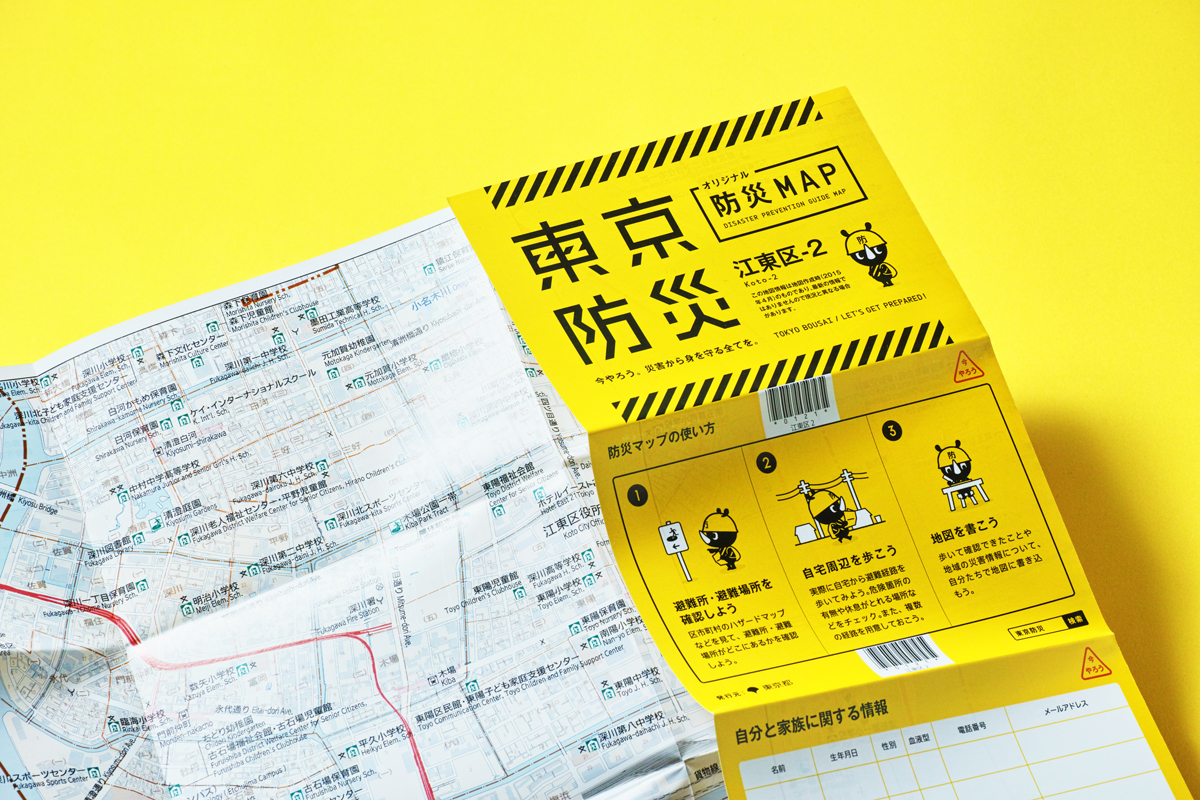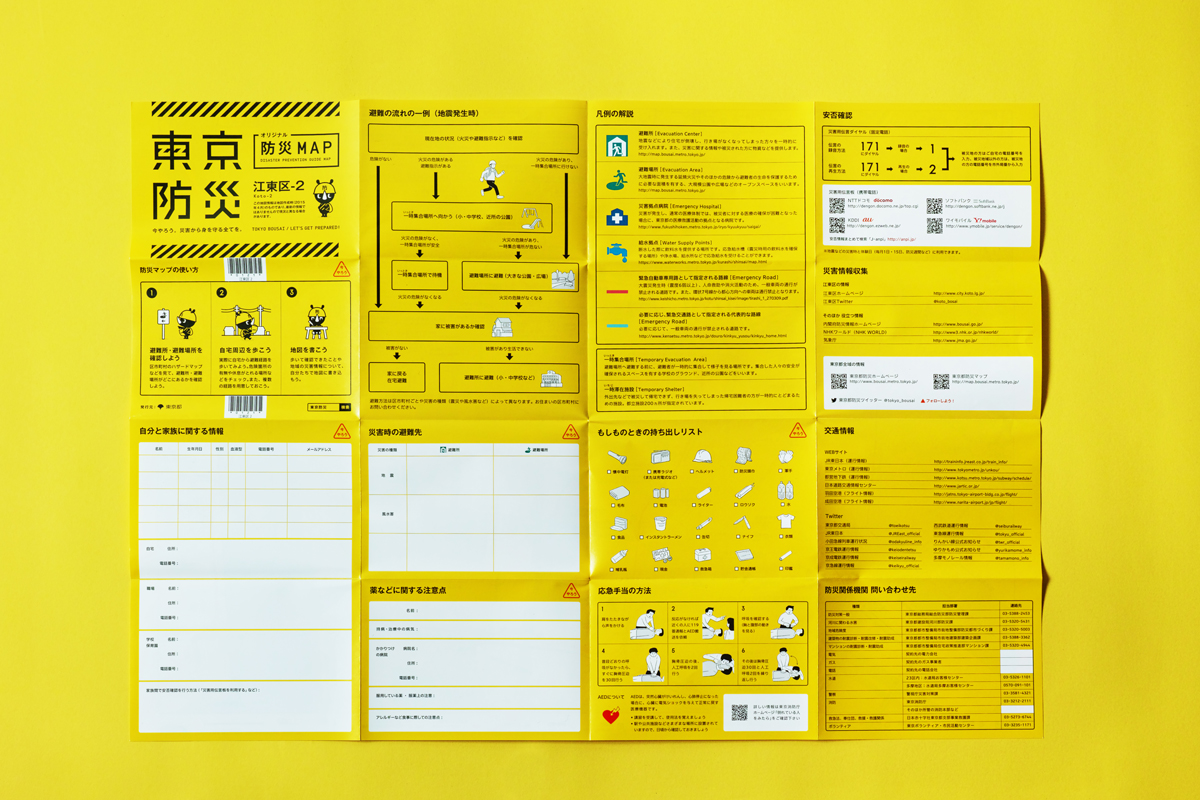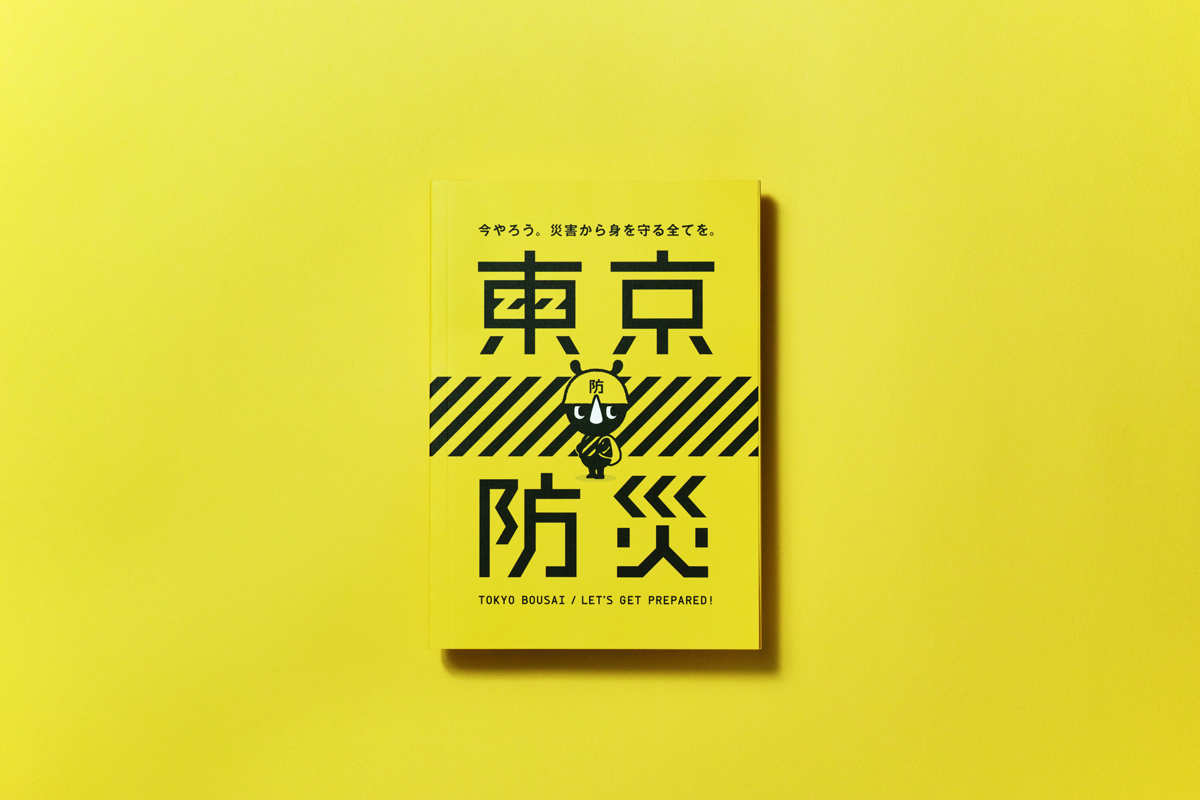 There is a plethora of ideas, bound by a clear communicative intention. Although there is a cultural specificity to the work, there are some universal conventions in play. These include a familiar, unchallenging and clear approach to typesetting, structure and colour, the universality of illustration and pictograms, strong headlines followed by detailed information, two formats; a book and leaflet, all housed within a robust structure. It effectively utilises a variety of tools pitched in a way that covers a very broad demographic, has a high-visibility in case of an emergency and designed to last.
Design: Nosigner & Dentsu Inc. Opinion: Richard Baird.