Posted: February 14, 2017
Filed under: Fonts in Use, Graphic Design Reviews, Interior Design, Logo Reviews, Material & Print Specs
| Tags: Brand Identity, Brand Identity Reviews, Branding, Branding & Packaging of 2017, Branding Blog, Branding Reviews, Business Card Design, Colorplan Papers and Boards, Colour in Use: Green, Croatian Design, Design For Print, Design News, Design Opinion, Design Reviews, Fonts in Use: Maison, Furniture Design Logos, G.F Smith Papers & Boards, Gloss Ink, Graphic Design, Graphic Design Blog, Interior Design, Logo Design & Branding Blog, Logo Design Inspiration, Logo Design Resource, Logo Designs, Logo Opinion, Logotypes, Minimal Design, Minimal Logos, Minimalist Brand Identities, Sans-serif Typography, Stationery Design, The Best Business Cards of 2017, Thermographic Ink, Tote Bag Design, Type Foundry: Milieu Grotesque, Typography, Uncoated Papers & Cards, Wordmark Design
Comments Off

on Trika by Bunch, United Kingdom
Opinion by Richard Baird.
Trika is an interior design company, working on both public and private spaces, with a showroom and studio in the Croatian capital of Zagreb. They represent furniture and equipment manufacturers such as Billiani, Enea and Federicia, amongst many others, whose brand names are described as being synonyms for quality, comfort and design.
Graphic design studio Bunch worked with Trika to develop a new brand identity. This included logotype, business cards, notebooks, tote bag and website. Bunch's work frames some lovely project photography and distils down modern contemporary interior and furniture design into a simple and functional graphic expression, elevated by material detail.
---
Posted: March 12, 2014
Filed under: Architecture and The Built Environment, Logo Reviews
| Tags: Architecture Logos, Black and White, Box Tape Design, Brand Identity, Brand Identity Design, Brand Identity Reviews, Branding, Branding Blog, Business Card Design, Coloured Paper, Gloss Ink, Logo Design & Branding Blog, Logo News, Logo Opinion, Logotypes, Monochromatic Brand Identities, New Logo, Norwegian Design, Notebook Design, Sans-serif Logotypes, Stationery Design, The Best Architecture Logos, The Best Brand Identities of 2014, The Best Business Cards of 2014, The Best Custom Logotypes, The Best Logo Designs of 2014
Comments Off

on Bølgeblikk Arkitekter designed by Tank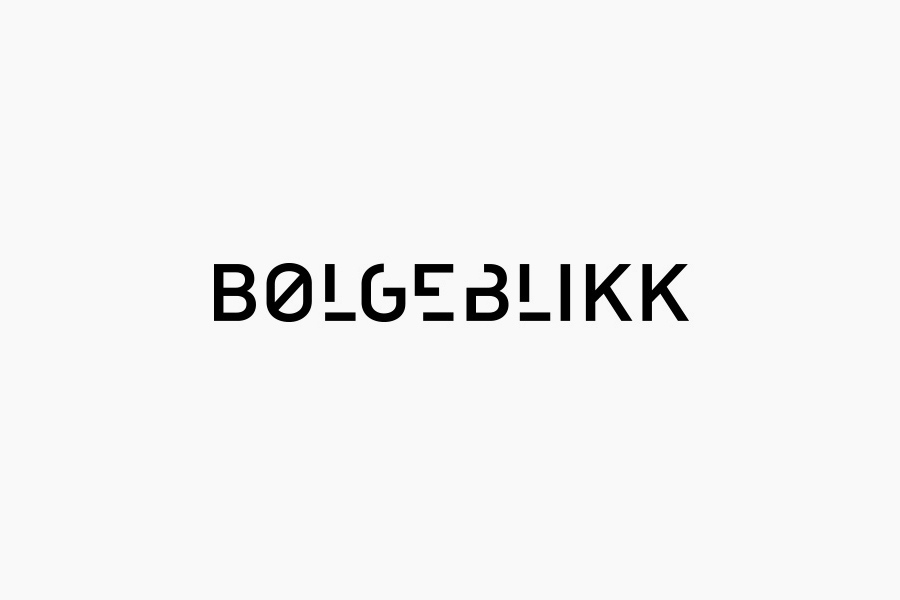 In response to a change in leadership and the acquisition of new staff, Norwegian architectural firm Ottar commissioned Tromsø and Oslo-based design studio Tank to develop a new name and brand identity—which would go on to include a logo, stationery set and responsive website—that would better reflect the quality, professionalism and scale of the firm's work within the health and education sector, whilst maintaining an "innovative and modernist expression".
---