Posted:
Filed under: Food and Drink, Packaging Reviews
| Tags: Bottle Label Design, Bottle Packaging, Brand Identity, Brand Identity Reviews, Branding, Branding & Packaging of 2017, Branding Blog, Branding Reviews, British Design, Business Card Design, Creative Packaging, Design Blog, Design For Print, Design News, Design Opinion, Design Reviews, Designed by Midday, Fonts in Use: GT Walsheim, From Europe, From Toronto, Graphic Design, Graphic Design Blog, Logo Design & Branding Blog, Logo Design Resource, Logo Opinion, Logotypes, Organic Packaging, Packaging Company, Packaging Design, Packaging Design Blog, Packaging Design Resource, Packaging News, Raw Food Packaging, Spot Colours, Type Foundry: Grilli Type, Typography
Comments Off

on Hurly Burly by Midday, United Kingdom
Opinion by Richard Baird.
Hurly Burly brings the bold flavour and natural health benefits of naturally fermented foods to the United Kingdom. Its first range of products will be a variety of raw organic coleslaws. Flavours include Jalapeño & Oregano, Lemon & Ginger and Turmeric & Cumin. Name, brand identity and packaging design, developed by London-based design studio Midday, intends to bring to the forefront the turbulent and continual process of fermentation, emphasis the strong flavour profile of fermented foods and secure shelf impact through a combination of bold typographical play and colour.
---
Posted:
Filed under: Food and Drink, Packaging Reviews
| Tags: Best Packaging Designs, Branding Blog, British Design, Cold Pressed, Creative Packaging, Designed by Midday, Food Logos and Packaging Design, Food Packaging, Graphic Design Trends: Monolinear Illustration, Health Food Packaging, Illustration, Line Craft, Packaging Company, Packaging Design, Packaging Design Blog, Packaging News, Packaging Opinion, Raw Food Packaging, Snack Packaging Design, The Best Packaging of 2014
Comments Off

on The Primal Kitchen designed by Midday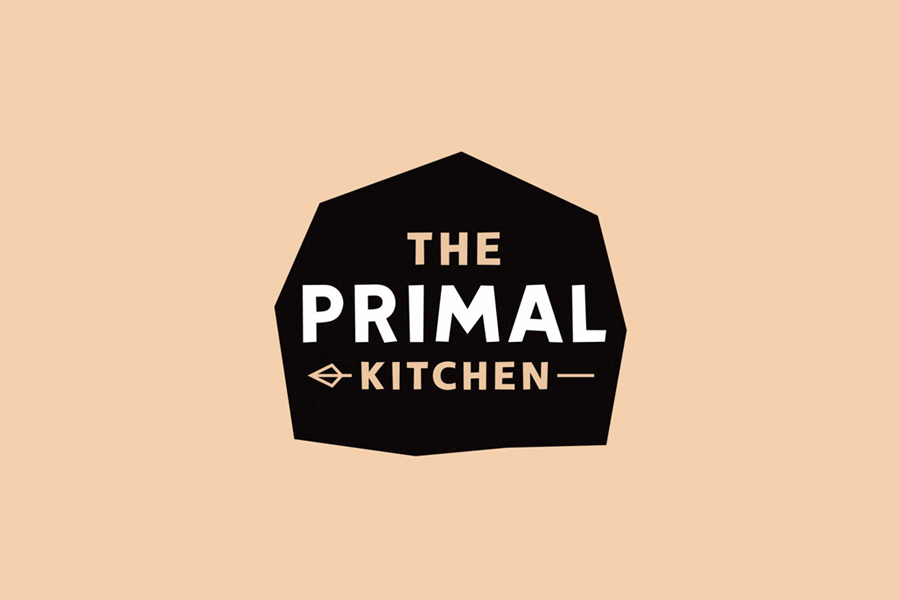 The Primal Kitchen is a UK based health food brand founded by nutritionist Suzie Walker with the intention of making the paleo lifestyle, a modern nutritional plan based on the presumed diet of Paleolithic humans, easier and more accessible. The Primal Kitchen commissioned design studio Midday to create a visual identity for the brand which would extend across the packaging for its cold pressed snack bar range and its website. By mixing now conventional but effective natural design cues such a typographic simplicity and a limited pastel colour palette, with a solid illustrative character drawn from the brand's paleo inspiration the solution achieves both a familiarity and distinction.
---