Posted:
| Author: Richard Baird
|
Filed under: Leisure and Tourism, Logo Reviews
| Tags: Brand Identity, Brand Identity Design, Brand Identity Reviews, Branding, Branding Blog, Branding Reviews, Business Card Design, Foil Blocking, Fonts in Use: P22 Underground, From Australia, From New Zealand, Gold Foil, Graphic Design, Icon Design, Illustration, Logo Design & Branding Blog, Logo Designs, Logo News, Logotypes, New Logo, Stationery Design, The Best Brand Identities of 2014, The Best Logo Designs of 2014
|
Comments Off

on Blue Baths designed by Ryan Romanes Design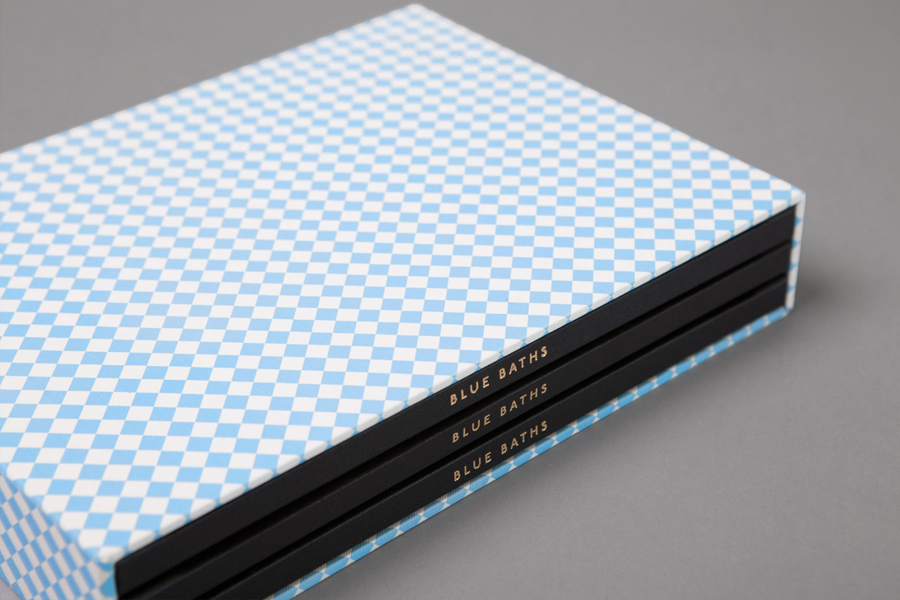 Blue Baths is a renovated bath house originally opened in 1933 and located in Government Gardens, Rotorua, New Zealand. Blue Baths features geothermal heated pools and art deco detail, and has the distinction of being one of the first places in the country to have offered mixed sex bathing. The venue is open to the public and hosts private functions including weddings and conferences.
Untouched since its renovation back in 1996, Blue Bath's brand identity was revised by Melbourne based freelance designer Ryan Romanes. By retaining the key bath house symbol but introducing a new restrained colour palette, a pattern of blue and white diamonds, a gold foil detail — informed by the interior — and adding a library of over 100 new icons, the treatment clearly conveys the wide variety of activities and services of the venue and hints at its period features. The work was announced as a finalist in this year's Best Awards.
---