Posted: March 8, 2016
Filed under: Architecture and The Built Environment, Art and Design, Interior Design
| Tags: American Design, Brand Book, Brand Guidelines, Brand Identity Reviews, Branding Agency, Branding Blog, Branding Reviews, Business Card Design, Custom Typefaces & Logotypes, Custom Typography, Design For Print, Design Opinion, Design Reviews, Designed by Mucho, Emboss Detail, Fonts in Use: Platform, Geometric Pattern, Graphic Design, Graphic Design Blog, Interior Design, Logo Design & Branding Blog, Logotypes, Minimal Design, Modernist Brand Identities, Monochromatic Brand Identities, Monogram Design, Monolinear Typography, Sans-serif Typography, The Best Brand Identities of 2016, The Best Logo Designs of 2016, The Very Best of 2016, Tote Bag Design, Type Foundry: Commercial Type, Typography
Comments Off

on InsideSource by Mucho, United States
Opinion by Richard Baird.
InsideSource is an American office space planning, design and installation business with 25 years experience and past clients that have included Facebook, Box, Shutterfly and Tango. InsideSource worked with graphic design studio Mucho to help them better express who they are and what they do through a new visual identity. This was achieved using a modular and custom type-based system that runs across tote bags, stationery, business cards, website and fleet.
---
Posted: May 12, 2014
Filed under: Film, Logo Reviews
| Tags: Bag Design, Brand Identity, Brand Identity Design, Brand Identity Reviews, Branding, Branding Blog, Branding Reviews, British Design, Design For Print, Festival and Event Brand Identities, Film Production Logos, Fonts in Use: Platform, Logo Design & Branding Blog, Logo News, Logotypes, New Logo, Poster Design, Sans-serif Logotypes, The Best Brand Identities of 2014, The Best Logo Designs of 2014, Tinted Photography
Comments Off

on Flatpack Film Festival designed by Dot Dash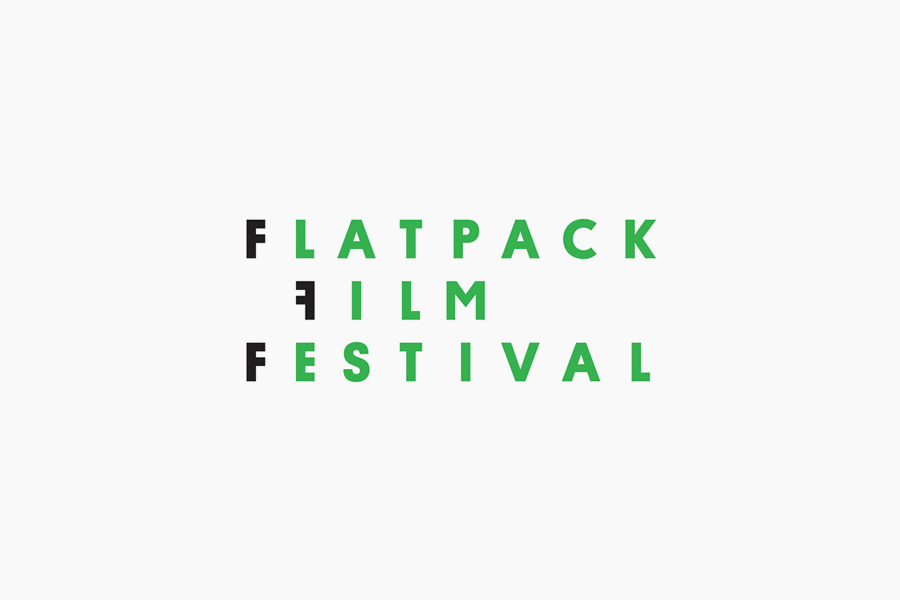 Flatpack is a film festival that sets up its projectors at interesting locations throughout the city of Birmingham during March and describes its events as a mixture of film, performance, contraption and surprises. Flatpack has been running annually for ten years whilst also developing year-round initiatives that include community archive projects, pedal-powered screenings, bespoke short film programmes, pub gigs and animation workshops.
London based design studio Dot Dash were commissioned to develop a new visual identity for this year's Flatpack festival, which included a new name, logo, programme, promotional materials and merchandise, that would establish a strong, recognisable and flexibility foundation that could be built upon with each new event.
---