New Packaging: La Main Bagel Co.
Posted: June 6, 2012
Filed under: Food and Drink, Packaging Reviews
| Tags: Canadian Design, Food, Packaging Design, Packaging Design Blog, Packaging News
Leave a comment »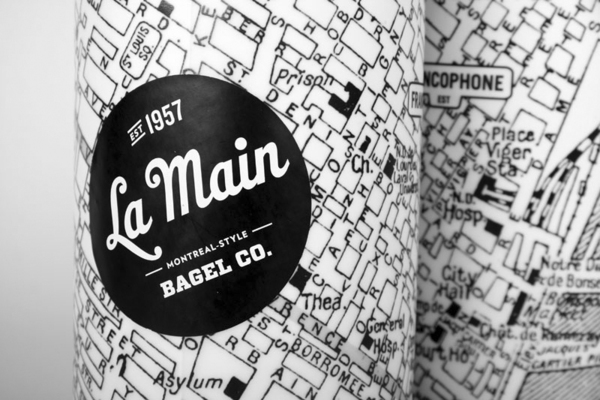 La Main Bagel Co. is a store, located in Montreal's St-Laurent district, that specialises in the hand-made and wood-fired Montreal-bagel. Independent graphic designer Ugo Varin was commissioned to develop the brand's packaging, cleverly contrasting the fine detail of a vintage map and the bold, solid fill and craft aesthetic of a sticker to resolve the handmade nature of the bagels and the stores historic location, traditions and convergence of cultures.
"If you know Montreal, you know this legendary St-Laurent street called "La Main", which historically divided the French and English communities. At the heart of this meeting is a Jewish community that has contributed significantly to the food particularities of Montreal. Besides the famous smoked meat, bagels are unquestionably an invention that exceeds Montreal borders. It consists of a revisited brand of this almost legendary institution."
- Taken from Ugo Varin's Behance portfolio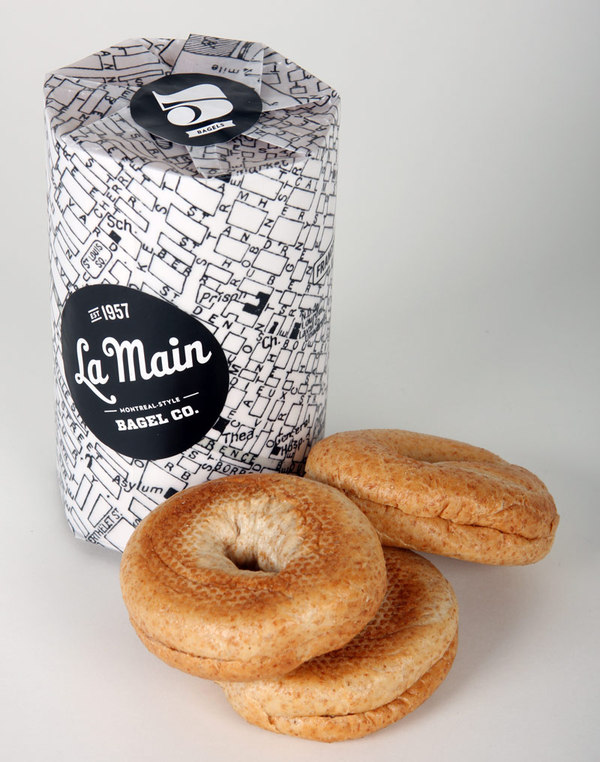 Richard Baird

Richard is a British freelance designer and writer who specialises in visual identities and packaging. He's written for Brand New, Design Week and 

The Dieline

, featured in Computer Arts magazine and also runs the resource 

Design Survival

.
---