Posted: June 28, 2016
Filed under: Fashion, Graphic Design Reviews, Logo Reviews
| Tags: Bag Design, Brand Identity Blog, Brand Identity Reviews, Branding Agency, Branding Blog, Branding Reviews, British Design, Design For Print, Design Opinion, Design Reviews, Fashion Store, Fonts In Use: Geometric Sans-serif, From Europe, From the United Kingdom, Graphic Design, Graphic Design Blog, Label Design, Logo Design Inspiration, Logo Design Resource, Logo Designs, Logotypes, Minimal Design, Minimal Logos, Minimalist Brand Identities, Sans-serif Logotypes, The Best Brand Identities of 2016, The Best Graphic Design Work of 2016, Typography
8 Comments »
Opinion by Richard Baird.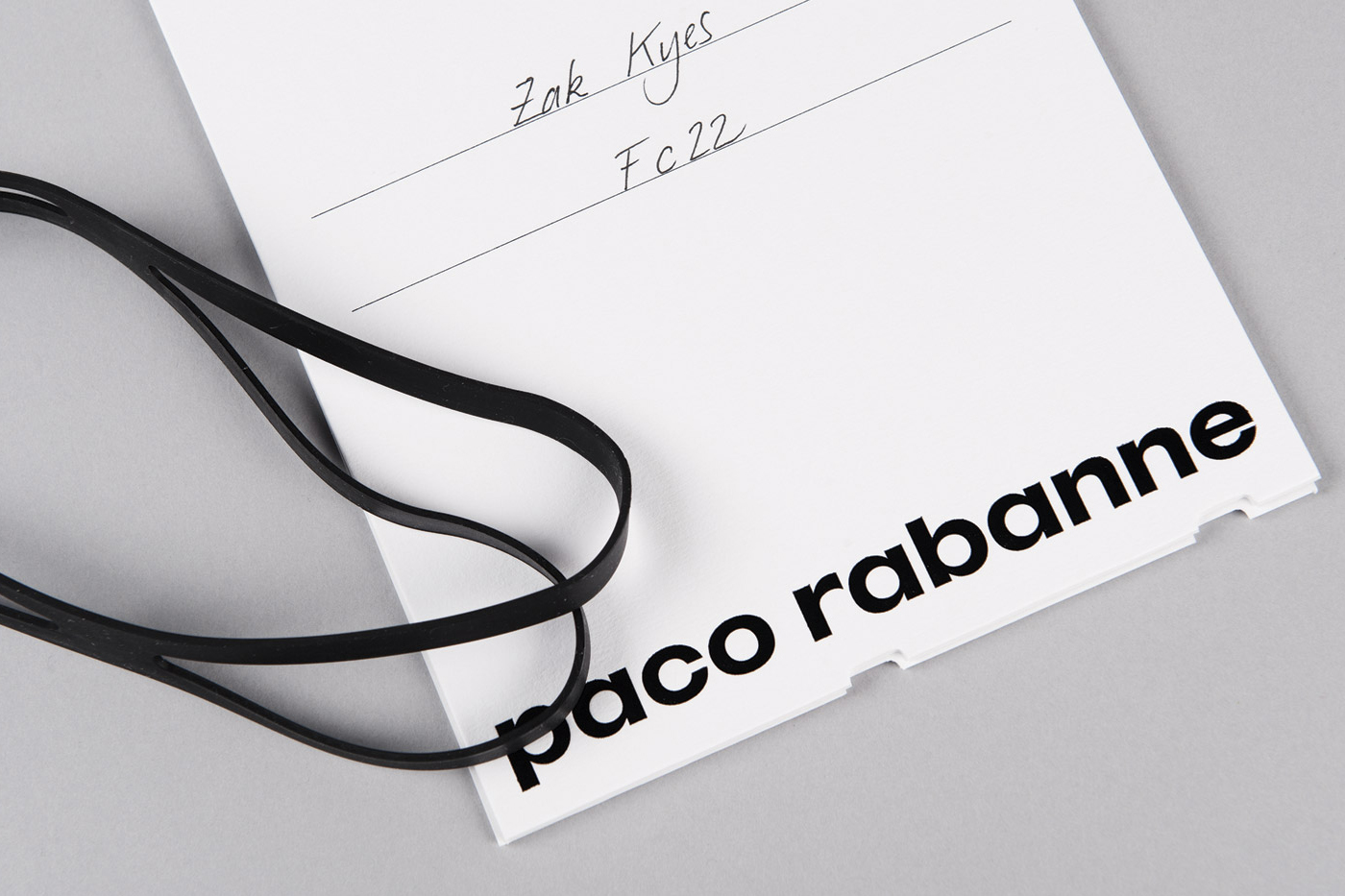 Paco Rabanne is Spanish designer and French fashion label established in 1966 with a catalogue of ready-to-wear garments, shoes, fragrances and accessories. Rather than an interest in the past, Paco Rabanne, who originally trained as an architect, has created strong silhouettes from new materials, and often rejected the spirit and art of the time.
Paco Rabanne's creative director Julien Dossena worked with London-based design studio Zak Group to reinterpret and express the essence of the fashion label through a new brand identity system. This included a revised logo and monogram, custom typeface, shopping bags, invitations, website, print campaign and art direction. The launch of this new brand identity coincided with the opening of the label's first new shop in ten years.
---
Posted: June 7, 2016
Filed under: Food and Drink, Graphic Design Reviews, Logo Reviews, Packaging Reviews
| Tags: Best Packaging Designs, Box Packaging, Brand Identity Blog, Brand Identity Reviews, Branding Blog, Branding Reviews, British Design, Creative Packaging, Design For Print, Design Opinion, Design Reviews, Drinks Packaging, Graphic Design, Graphic Design Blog, Packaging Company, Packaging Design, Packaging Design Blog, Packaging Design Resource, Packaging News, Packaging Opinion, Paper and Card Packaging, Slab Serif Typography, Tea Packaging, The Best Packaging of 2016, Typography, Uncoated Papers & Cards
4 Comments »
Opinion by Richard Baird.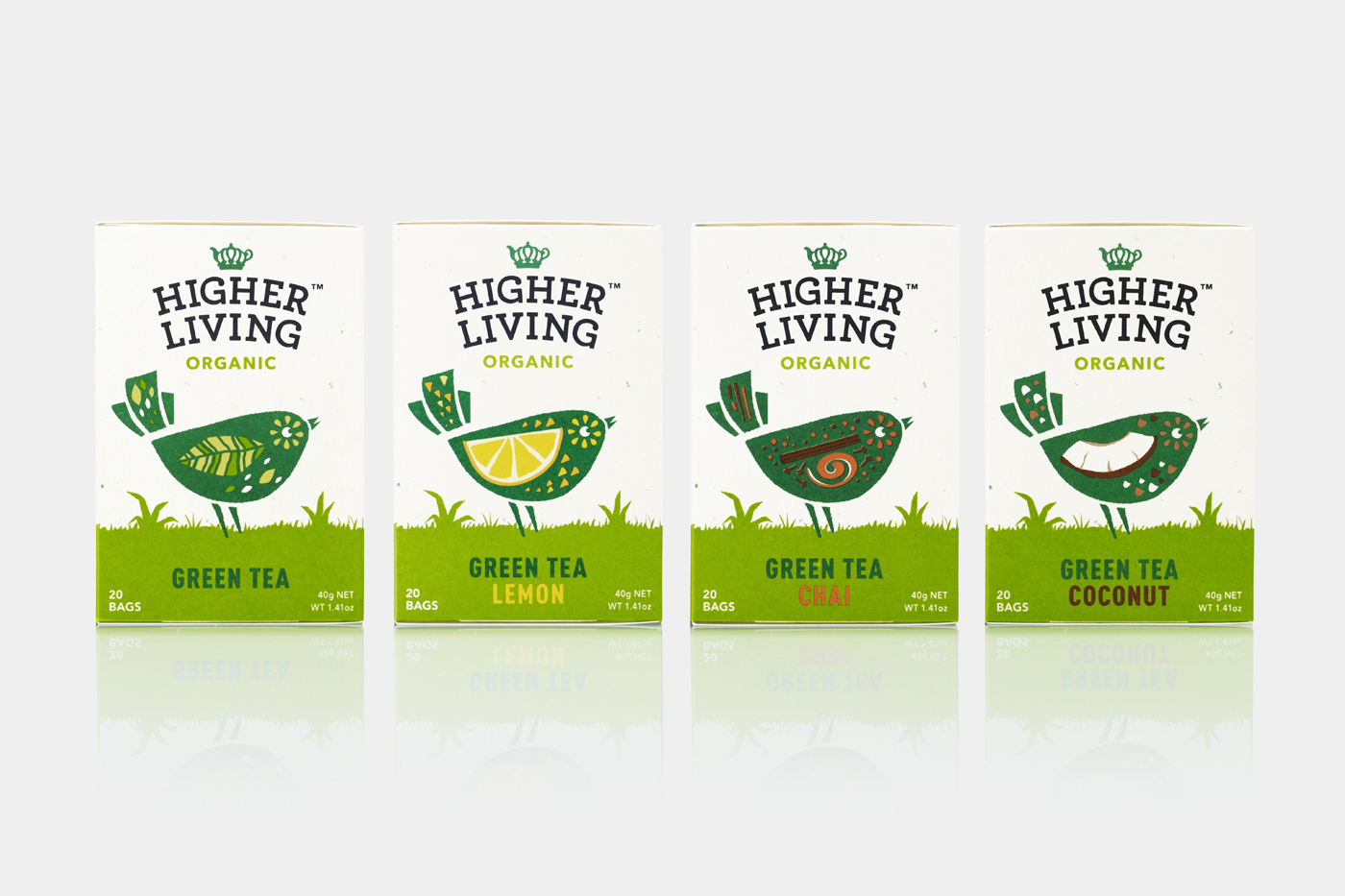 Higher Living is a British company who have been blending teas, herbs and spices for over 45 years using only 100% natural and organic ingredients. Continuing their collaboration with Higher Living, which began back in 2010, London-based graphic design studio B&B Studio worked with the company, following a recent expansion of the range, to help redefine its packaging and brand identity with the intention of establishing a new system that would help consumers navigate an increased variety whilst also retaining its idiosyncratic qualities.
---