Def P & Beatbusters by Eric van den Boom
Hard op Weg is the latest release from Dutch musicians Def P & Beatbusters. With the launch of this new album comes an overhaul to their identity which included a new word-mark, album artwork and packaging design created and illustrated by Eric van den Boom.
"The album title 'Hard op Weg', Dutch for 'well on the way', can be interpreted in a positive or negative way. I wanted to reflect this double meaning and came up with the idea of illustrating the album title as an ambigram, a typographical design which reads exactly the same when viewed upside down, while the decoration in the background shows a positive or negative image at the top depending on orientation. The colour scheme – black outside, gold inside – and two inlay illustrations continue the theme."
– Eric van den Boom
The visualisation of the positive and negative aspect of the album in the form of an ambigram is no doubt a well conceptualised and executed idea. The interior illustrations are wonderfully detailed and capture two very distinct tones and have a 'circle of life' sensibility, the front design is equally as interesting and subtly frames the typographic work. The logo mark is well-considered and doesn't carry over too much detail from the artwork and functions well as the key identity. It fits well within this particular album concept while being distinctive enough to use on its own and in other future musical directions. The black and bronze colour palette creates a modern sophistication and combined with the illustrations does well to represent the unusual qualities of a band that blends the sounds of Reggae, Hip-Hop, Ska and rap.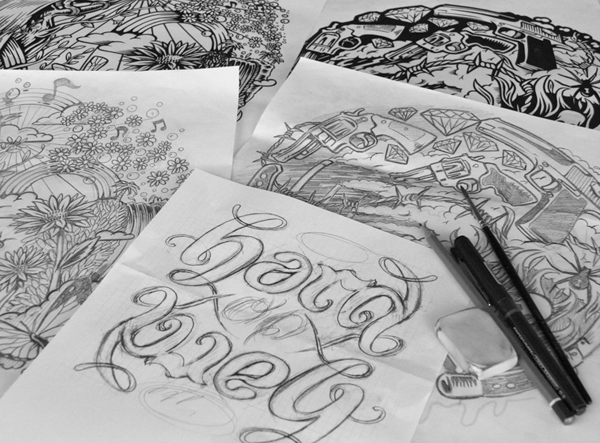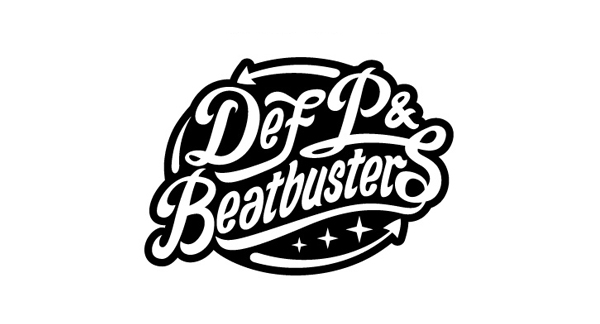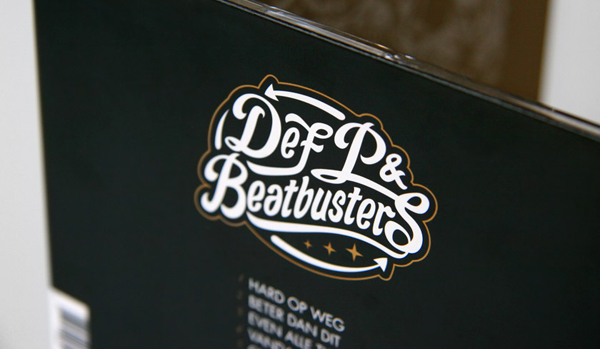 Follow BP&O:
RSS
Facebook
Twitter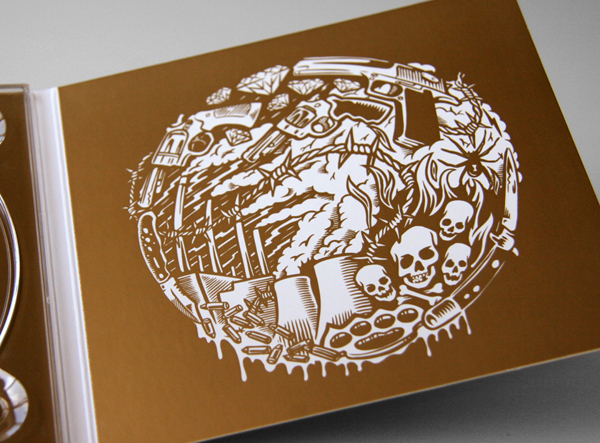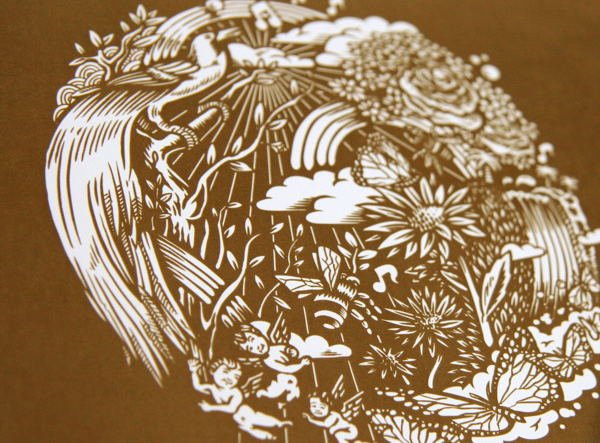 More packaging work featured on BP&O:
---