The Lit Pub by Fuzzco
Opinion by Richard Baird Posted 8 June 2011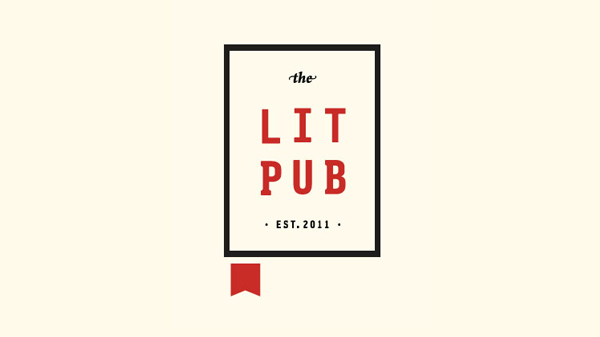 The Lit Pub is an on-line publisher of independent authors with the aim of creating a sustainable community. Lit Pub approached South Carolina based Fuzzco to develop their new identity that blends the tangible world of books with the interactivity of the internet and includes a new logo, website, t-shirts, stickers and bookmarks.
"With a requirement for lots of content, structure, and literary style points, we designed a 4.5 column bookish website for critics and casual book snobs alike. The logo had to be straightforward, reference publishing, and of course feel like it belonged with books. Pairing the lovely text face Arno with the monospaced Pennsylvania may not have been the most natural solution, but it sure makes an interesting lock-up for symmetrical letters and words." – Fuzzco
This is a really interesting identity that I feel successfully distils something of the physical and tangible nature of books into an on-line platform. The gap between the book and the digital world has been resolved with a brand that has a classic book sensibility and all the functionality required for developing an on-line community. The logo-mark is straight forward in its book shape and manages to blend two tones through a script (surly for the romantic/classic aspect) and the fixed-pitched typeface Pennsylvania (for the modern), each choice is well utilised in both the logo and on the website. The lock-up is well spaced and proportioned while the book-mark is a nice simple detail that reinforces the overall concept.
The background colour selection has a tanned book page quality and is complemented by an off-black type, the tiny illustrated details echo a classic book press era and sets a genuine literary tone. The red adds a much needed level of contrast to an overtly monotone identity and is very reminiscent of the classic orange Penguin books. The result is a curious yet functional blend of old and new but sophisticated in its interpretation.