HEMA Grow Your Own by Studio Kluif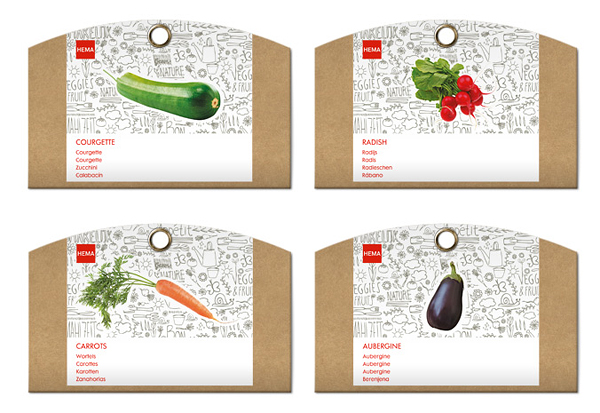 HEMA is an international retailer established in 1926 with over 400 shops across the Netherlands, Belgium, Luxumberg and Germany. HEMA typically sells own brand products across a variety of categories including clothing, food, gardening tools, office supplies and homeware. Studio Kluif has been involved in the branding and packaging of these products since 2002 and designed this year's new range titled 'Grow Your Own' that blends illustration and photography to deliver a functional and aspiring pack design.
With the increasing popularity of home-grown fruit and vegetables a more family targeted approach to gardening products is a logical step and HEMA's new range carries this idea forward. Built around a blend of photography and illustrations the packaging sets a light, playful and storybook tone that develops the idea of creativity in the garden. The photographs are bright and well shot sitting comfortably at the top of the visual hierarchy making the contents very clear in a bold and straightforward way. The typography mirrors that sentiment in its practical and international direction, there is a slight trade-off between the idea of exclusivity (to one country) and being economical with production but this fits well with the HEMA brand and something I personally favour. The structural element has an earthy recycled sensibility and the absence of a Euro punch in favour of a bronze detail gives it a practical longevity.
I am a little disappointed that the illustrations remain the same throughout the different ranges but the combination of texture, brass detail, illustrations and bright photography makes for an interesting mix that successfully balances the aspects of gardening,  hardware store and lifestyle.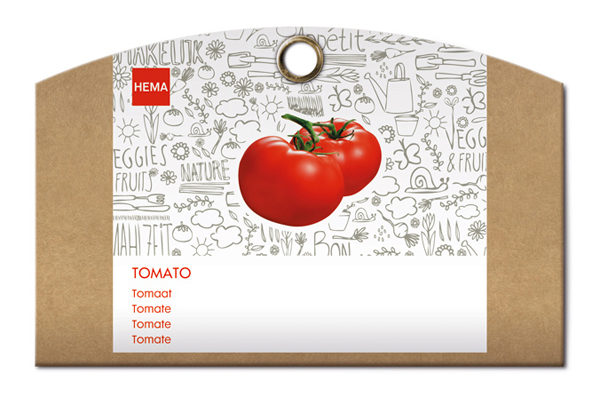 Follow BP&O:
RSS
Facebook
Twitter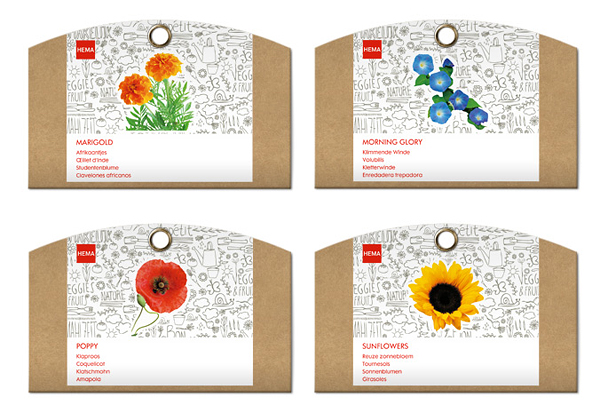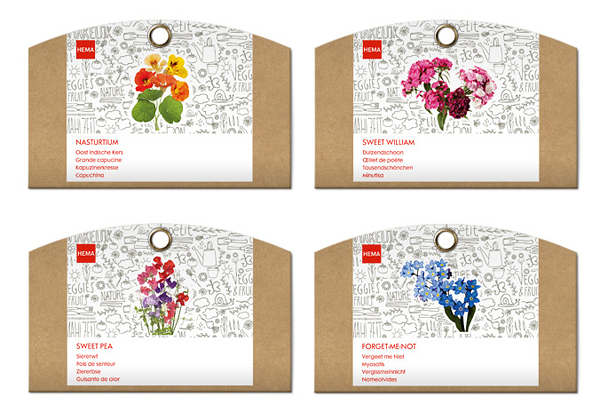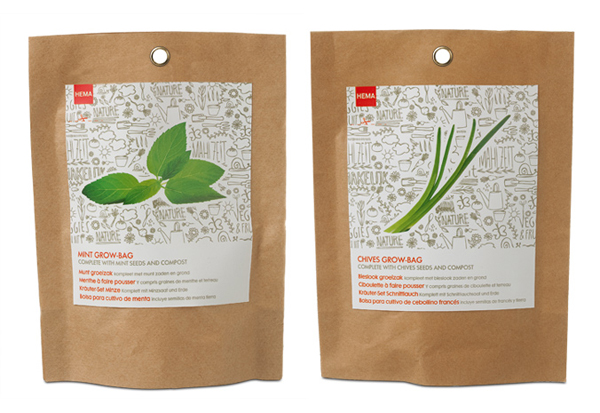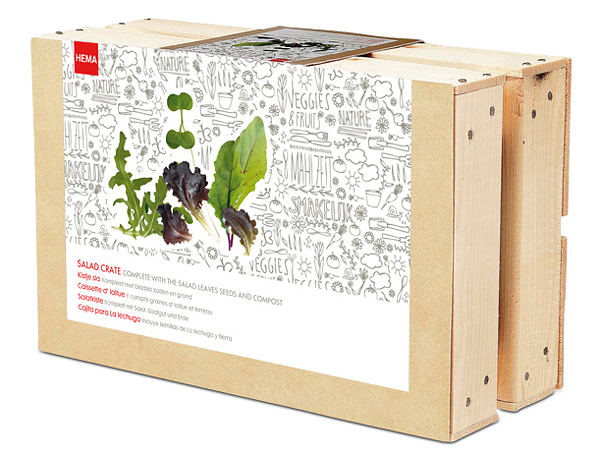 More packaging projects:
---