Schepps Dairy by Michael Garrett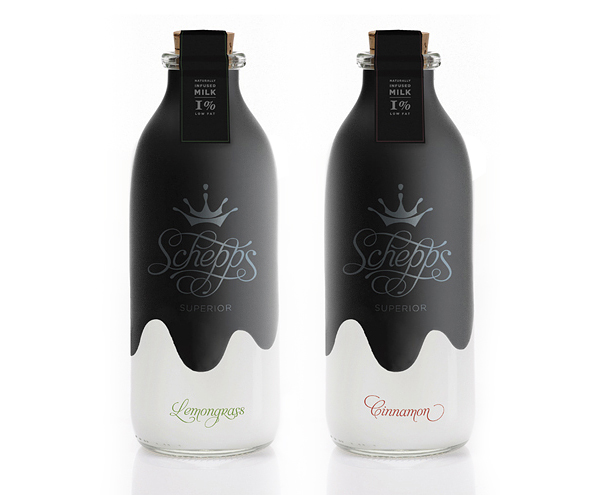 Schepps is a Texas dairy founded in 1942 with only a single truck and filling machine, today it has grown to become one of the largest dairies in the US producing over 6 million gallons of milk a month. As part of an effort to diversify their range Schepps approached designer Michael Garrett to brand and package a new infusion line that would deliver a more sophisticated proposition to the market.
This is a great design solution to the premiumisation of milk that cleverly blends (in a possible visual analogy to the nature of the product) classic black and white dairy references, elegant line work and a very nice glass bottle and cork structural aesthetic. The typographical work is really nicely handled both on the logo-type and product varieties appearing well balanced throughout. The contrasting matt black and polished white textures add an interesting wet and dry finish to the traditional glass milk bottle which should help to define a new category.
---