South Bay Rum by Edmundson Martin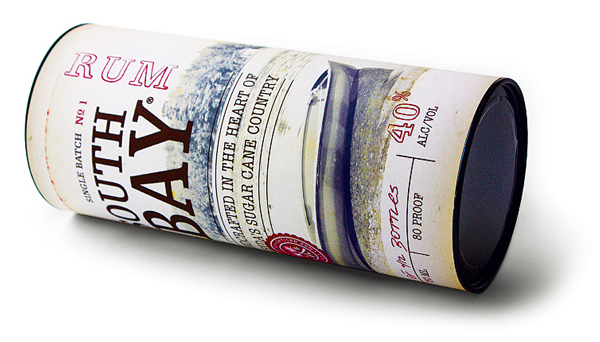 South Bay Rum is a handcrafted, micro-distilled, single batch premium rum locally produced from cane harvested near the southwestern shores of Lake Okeechobee, Florida also known as sugar cane country. The product's identity and packaging was handled by Florida based freelance design team Edmundson Martin.
The cold, white wash wooden treatment of the background photography really sets the overall tone of this packaging project and wonderfully contrasts against the warm colour of the rum and the deep red of the logo-mark. The distressed textures and sun bleached effects are subtly applied and give the product a suitably aged aesthetic and hint at the hot and dry regional climate. The crossed palms identity is nicely constructed and utilises a seal aesthetic that evokes the usual associations of guaranteed quality and assurance. The individual components of the logo-mark have been neatly reassembled in a vertical lock-up that works particularly well for the lid seal. The label typography is a nice balance of monospace, slab serif and script that suitably draws together the handcrafted and limited nature of the product.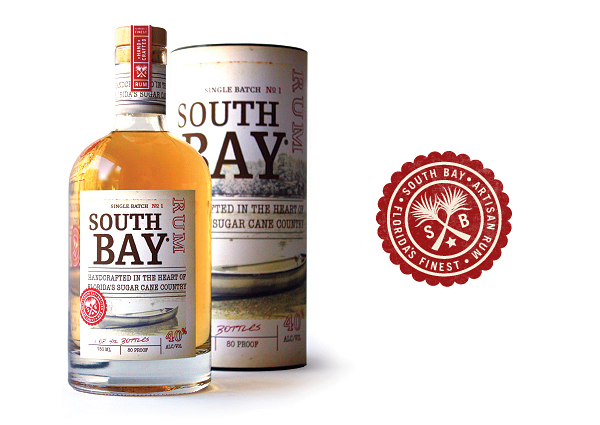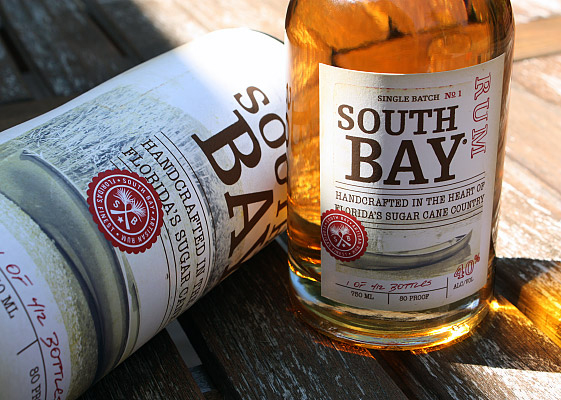 Follow BP&O:
RSS
Facebook
Twitter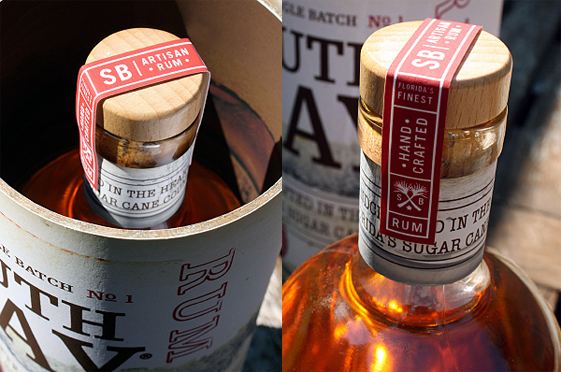 If you liked this then you may also like:
---