Protected Products by Liberty Island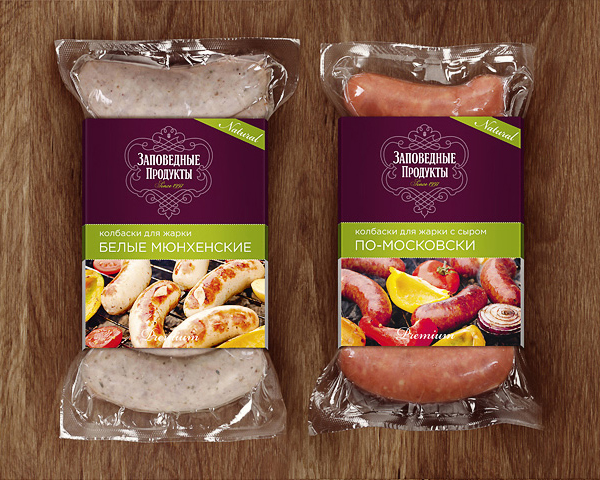 Protected Products is a Russian gourmet food line owned by Moscow based Dmitrov Sausage that includes chilled meats and delicatessen. In a bid to raise the perceptions of the brand to a more premium status, Dmitrov Sausage engaged Liberty Island to redesign the brand and packaging propositions with an increased emphasis on the natural and high quality aspect of the products.
The line drawn detail, Old Style and script typographic combinations deliver a logo-mark with a classic heraldic/noble sensibility that creates the impression of time-honoured tradition and quality. Its execution is of a high standard with neatly drawn curves and lattices and a solid but slightly compressed logo-type.
The packaging is simple and straightforward that introduces a modern sans serif typeface set on a green background that juxtaposes the detail, charm and rich colour of the identity. The photography is well shot, utilising bright, colourful vegetables to contrast against the luxury deep purple while complimenting the natural tone of the green. The brand guidelines below highlight the ease and consistency at which the new style can be replicated and its effectiveness in premiumising the range.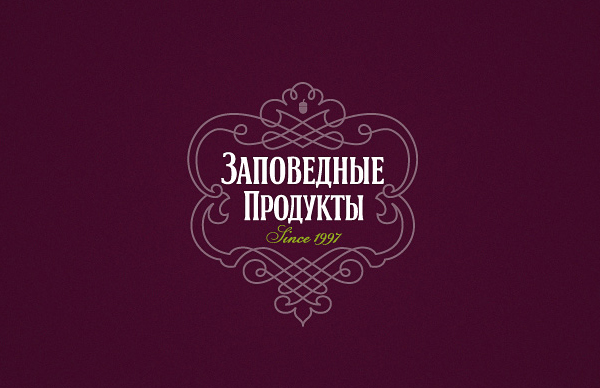 Follow BP&O:
RSS
Facebook
Twitter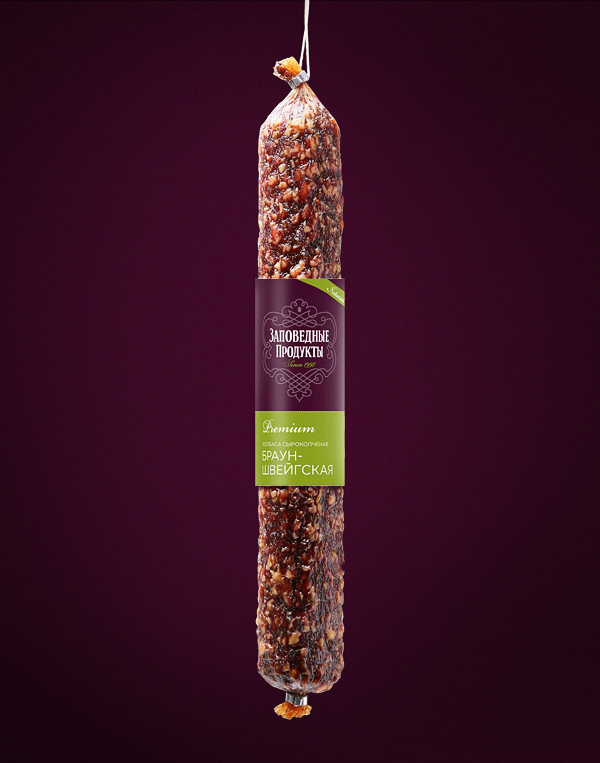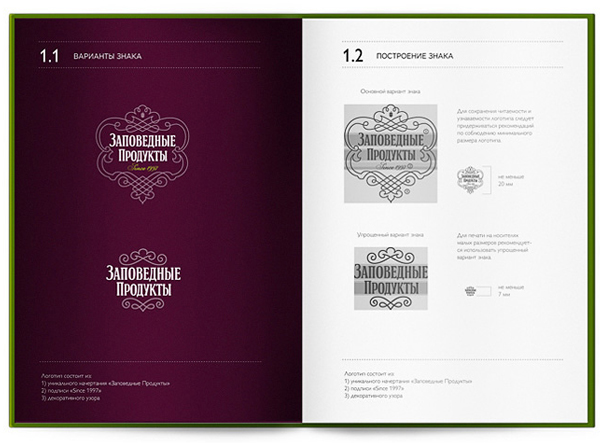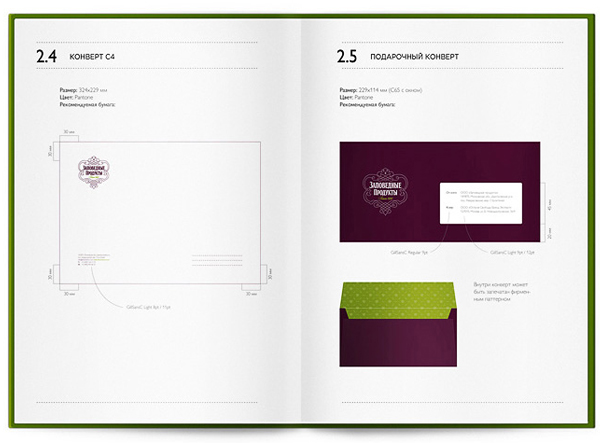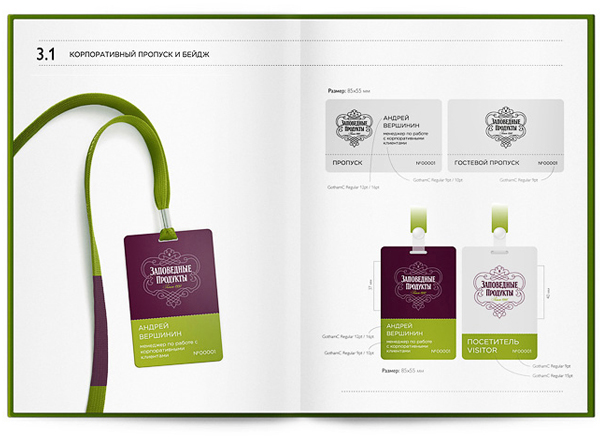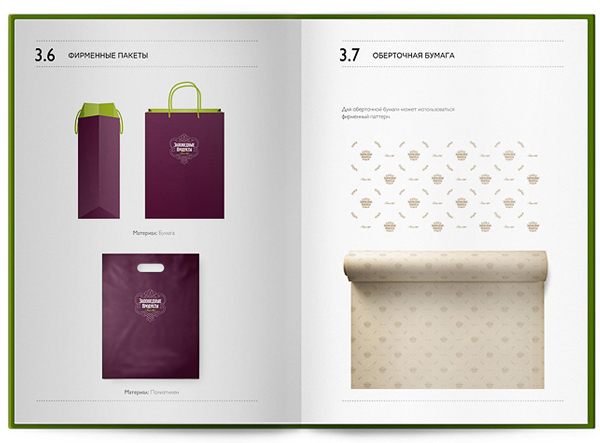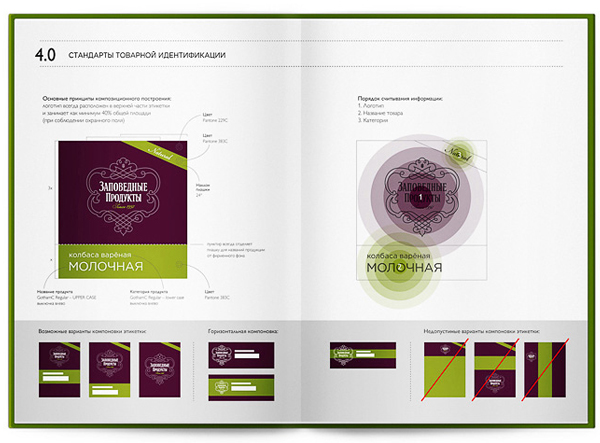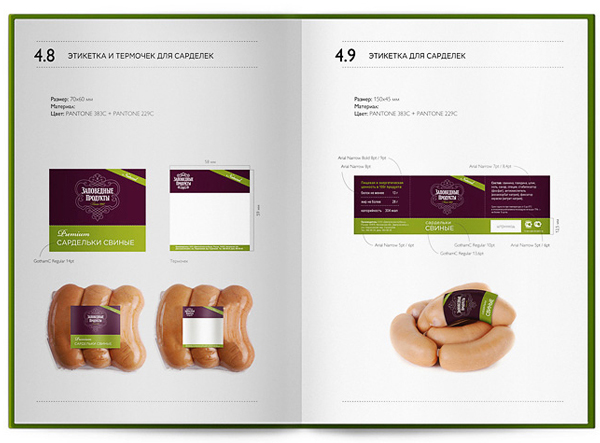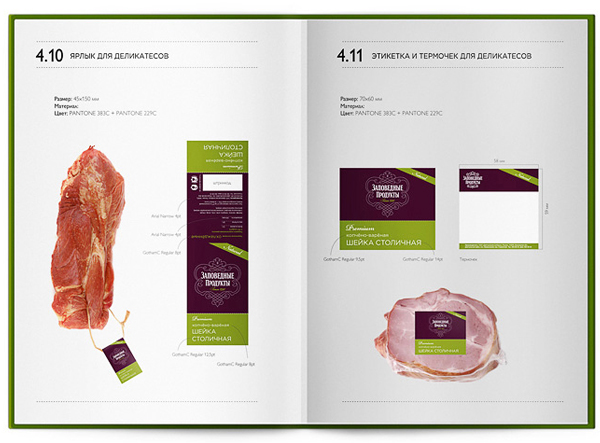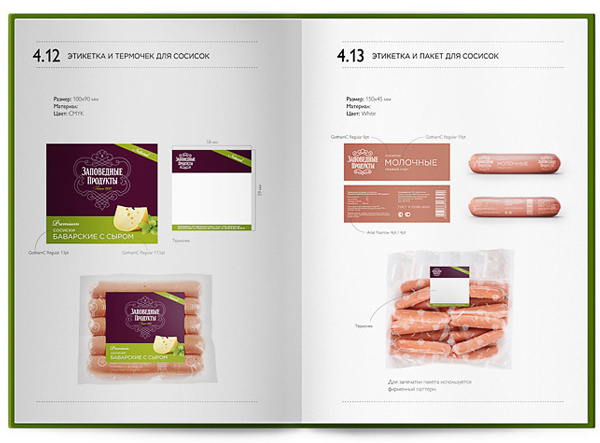 More packaging projects:
---