San Churro's Chocolate by Studio Alto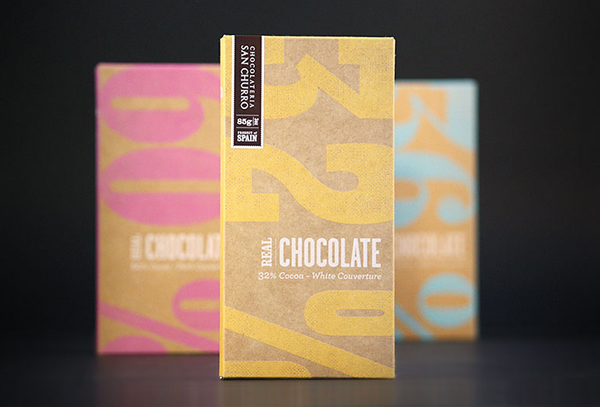 San Churro's Real Chocolate is a new range of chocolate bars made from 100% pure cocoa butter created in response to the increasing dominance of cheap milk chocolate in the confectionery market. The packaging, designed by Melbourne based Studio Alto, draws on the high cocoa percentage and handmade qualities of the product with a bold typographical solution and tactile material treatments.
"The design response was to create something artisan, hand crafted and most importantly, real, to reflect the product itself. The result being a range of products each with its own individual type execution and colourway printed on 100% recycled card. A flexible solution to cater for any range expansion in the future."
– Studio Alto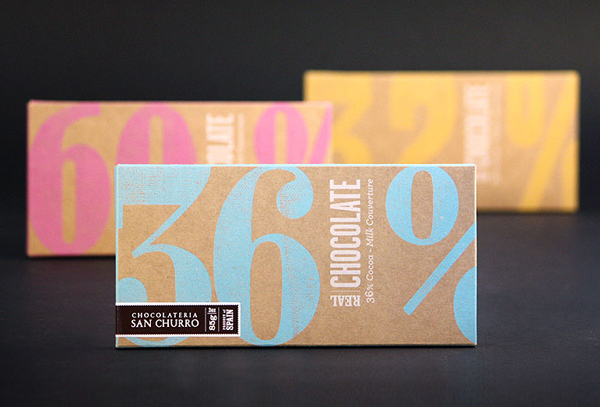 The mixed and over-sized typographic direction is well handled and manages to neatly blend the very large front of pack percentages of the key proposition and the smaller and detailed brand story on the reverse. The use of texture effects on the type delivers a stencilled quality similar to coffee bean sacks and are combined with a recycled substrate that delivers a genuine, localised and handcrafted authenticity. The inside walls are adorned with individual pastel coloured pattern work that is neatly revealed when the perforated tab is torn. This creates an interesting internal and external contrast while juxtaposing and emphasising the depth and richness of the chocolate. The deep brown of the sticker over the left corner reinforces the brand but also delivers an additional visual/material treatment that enhances the perceived quality of the product.
The combination of material choice, typographical direction, print and perforation techniques have all been well resolved and successfully compliment and elevate the overall product experience.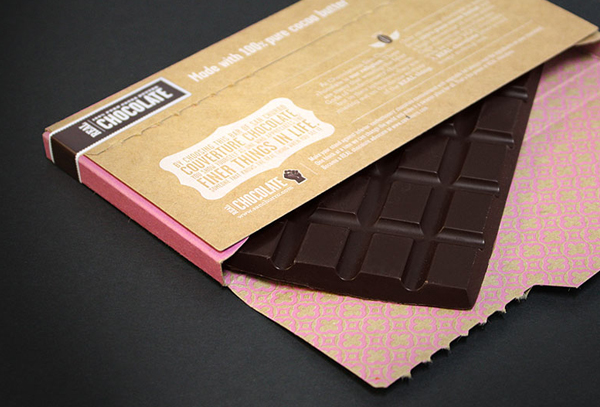 Follow BP&O:
RSS
Facebook
Twitter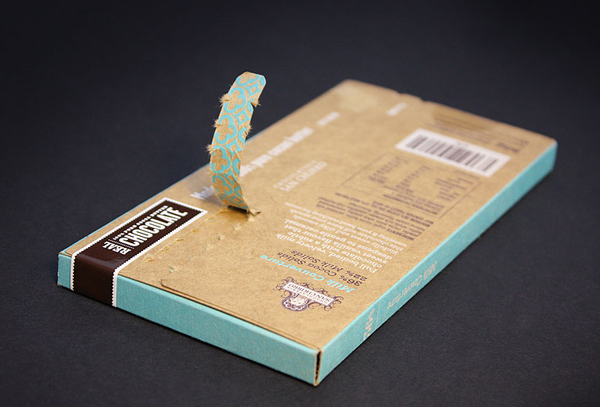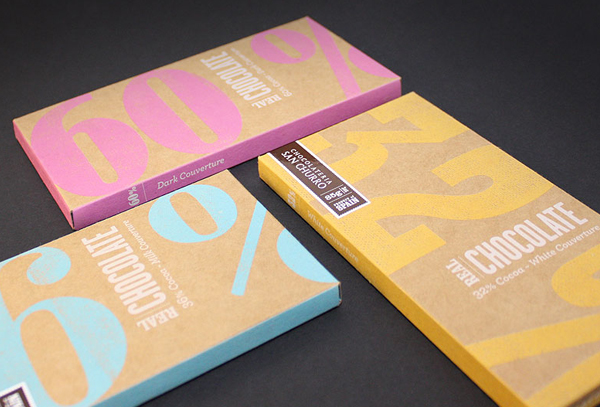 More packaging projects:
---