DDMMYY Organic Tequila by Yujo
Opinion by Richard Baird Posted 27 September 2011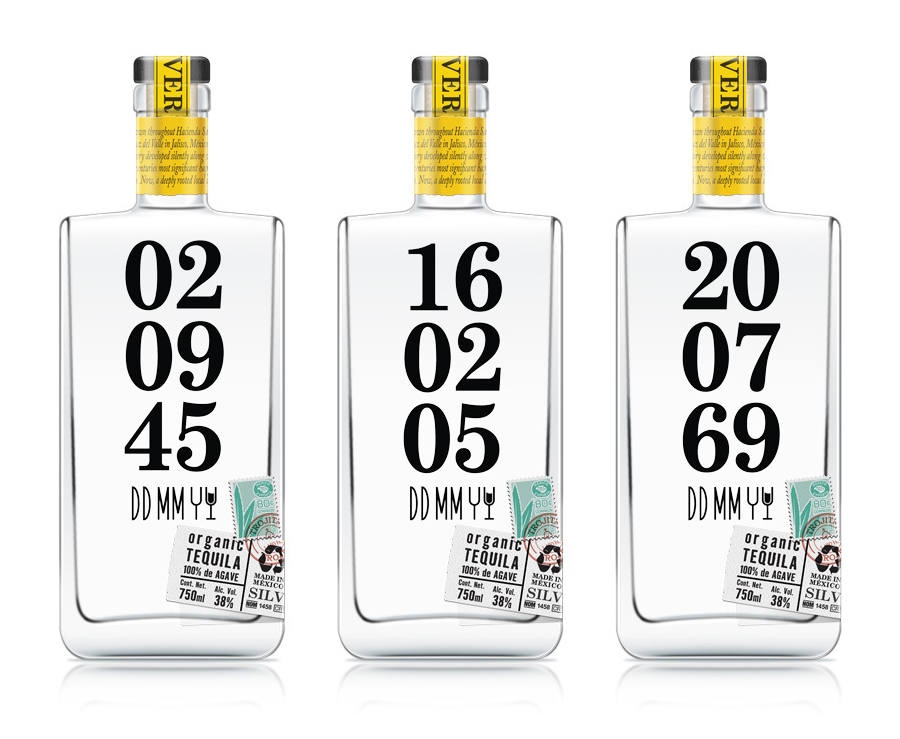 DD MM YY is an organic tequila product from the Jalisco region of Mexico. Each production of DD MM YY is visually represented by a historically significant date, these include the moon landing in '69, the end of WWII in '45 and the signing of the Koyoto agreement in 2005. The branding and packaging, developed by design agency Yujo, emphasise theses global events with a striking typographic solution and a tactile stamp aesthetic.
"Some dates changed the history of mankind forever. Let us celebrate them.  As we look back in time we acknowledge there are events worth remembering. Today we distil a tequila solely meant for this purpose, which being 100% organic allows us to hope for the future, making it clear a better world is at reach. We dedicate each new production to celebrate a specific day, month and year that altered the course of history and by this means we catch the spirit of change that made possible these political, social and ultimately human events. Time cannot be stopped, but it sure can be bottled." – YuJo!
The bold typographic simplicity of this design works really well to deliver a visual weight to a significant theme, creating a tequila with a fresher and more thoughtful direction. The tall sans-serif DD MM YY logo-type communicates the concept very well and although the glass visual drawn out of the 'Y' is a little forced it contrasts well against the heavier primary serif choice and compliments the proportions of the bottle.
The franked postage stamp and label unevenly applied adds a neat textural element that juxtaposes the uniformity of the screen printed type and brings a genuine and globally exported sensibility to the design. The bottle, leaf and arrow recycling symbol show a real attention to detail while the intelligent mixture of modern and classic typefaces keeps the design interesting while functioning as a hierarchical device dividing the information. The bright yellow and contrasting black colour palette expresses the concept of a brighter tomorrow and its Mexican origin while giving it a respectful sophistication.