Zest by Designers Anonymous
Opinion by Richard Baird Posted 5 October 2011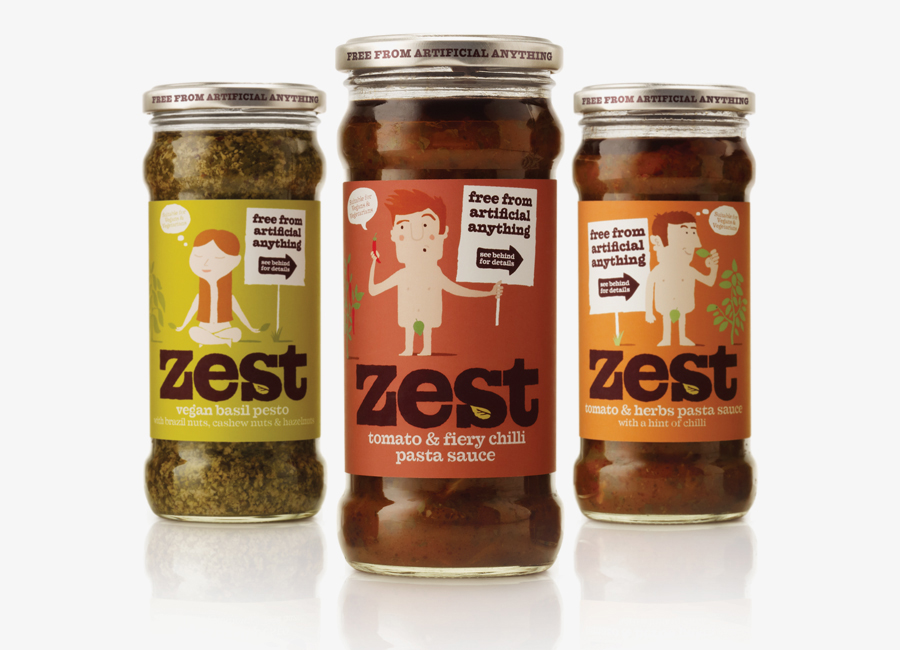 Zest is a new collection of pasta sauces and pestos branded and packaged by London based Designers Anonymous. Designed around a series of illustrated characters the new labels focus on the 100% natural ingredients used throughout the range in an earthy and illustratively playful manner.
"The packaging range features naive 1950's style illustrations of male and female naturist characters each proclaiming the 'free from artificial anything' message, whilst preserving their modesty with a key ingredient. Each product within the range has a unique character holding a 'Free from artificial anything' sign with an arrow containing the words 'See behind for details' prompting you to refer to the back of the jar. The characters are found again on the back of the jar, this time displaying the complete list of ingredients, proof that that there is nothing to hide. A extra bold 'slab-serif' font was chosen to give the brand strong presence on shelf. It was given the same naive distressed edge as the character illustrations. A herb leaf sits naturally in the negative space of the 's'." – Designers Anonymous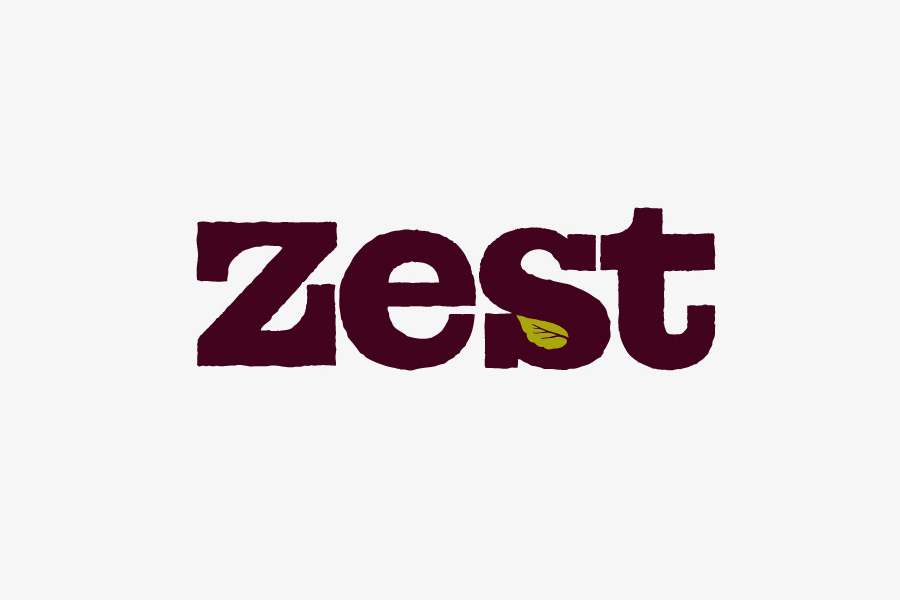 The illustrative style and 'free from' theme feel like a fresh direction for the natural market and is neatly executed with a warm colour palette and stylised character set. The lower-case slab serif logo-type is nicely constructed with some quirky and unusual weighting in each letter-form that gives it a bold and affable aesthetic. The distressed edge treatment (also applied to the images) delivers a very earthy and wholesome sensibility and while I am not keen on the leaf in the negative space (a far too common 'natural' device) it should help to communicate the brand message off-pack. Each of the characters appear distinctive yet unified setting a friendly and a fairly amusing tone, the speech bubble and sign each work well to reinforce an informal and playful narrative style that forms an integral part of a flexible brand suite that can be simply and consistently reconstituted as the range expands.