Alixx designed by Coast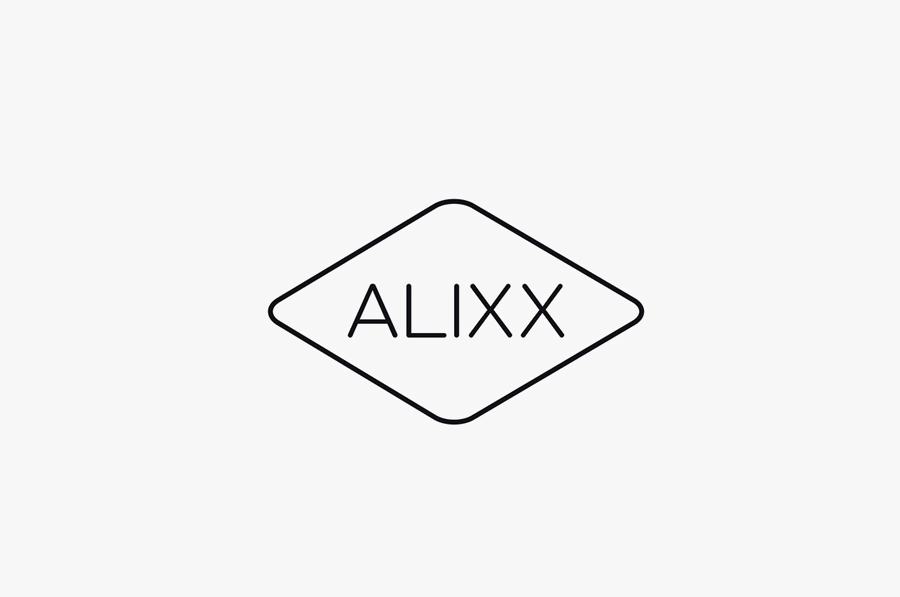 Alixx is a family owned Belgium brand of handmade, scented candles and soaps. Their new identity and packaging, designed by Brussels based Coast, has a uniquely clinical direction of a perfumery that utilises a very simple and clean packaging and interior aesthetic to emphasise the candle's organic and crafted qualities.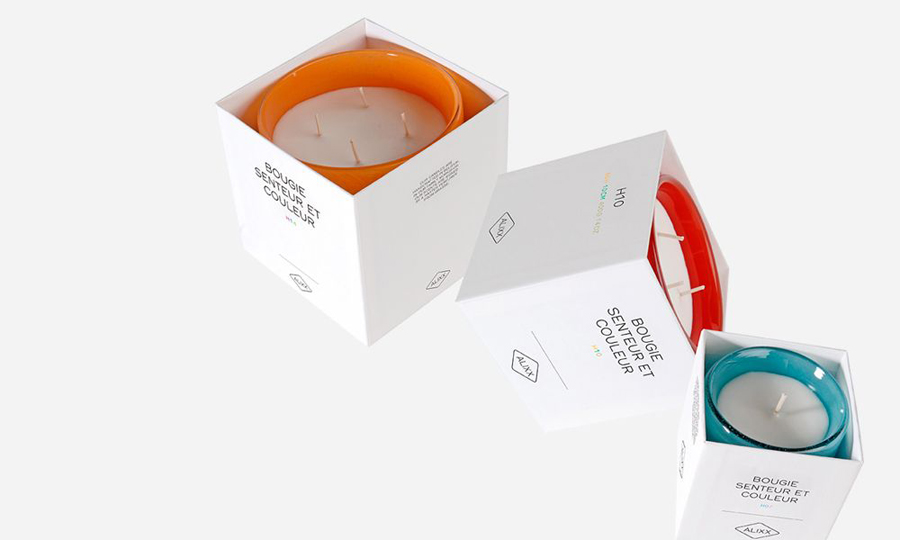 The consistent line weight, rigid geometric forms and rounded terminals of both the identity and the accompanying typeface have a very minimal and modern sensibility that gives the brand a confident and almost couture quality. Positive and negative space is perfectly balanced with a light and spacious quality that characterises the product's ability to fill a room with both colour and fragrance. The candle range is packed in simple white boxes with clear lids that allow the exterior packaging to frame and contrast the interior product while the print layouts are kept simple and well restrained. The white colour palette of the packaging extends into a very clinical cosmaceutical looking retail environment with small coloured highlights across the product names (H10, H07 etc) that references scientific abbreviations and the bright colours of the collections.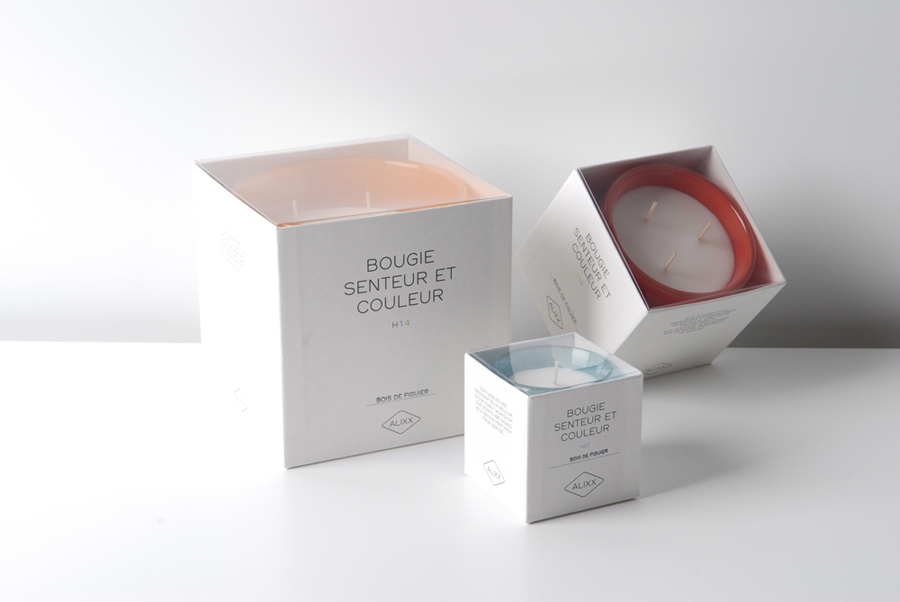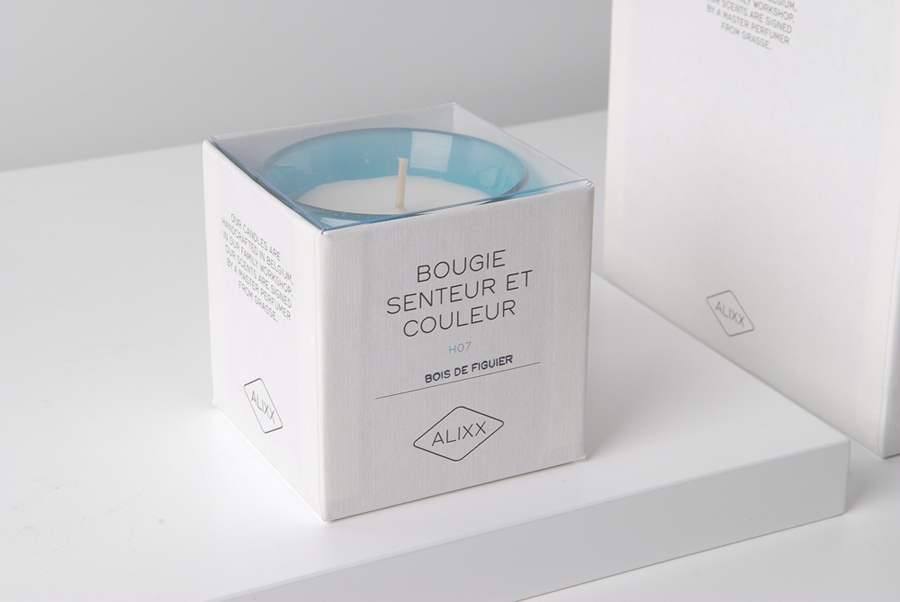 For me this is quite a remarkable aesthetic for a candle/soap shop that clearly creates a more premium and sophisticated proposition. The implementation of straight lines and forms both in the identity, packaging and retail space is a smart idea that lifts and highlights the individual and imperfect character of each product while drawing on perfume houses and high fashion for inspiration.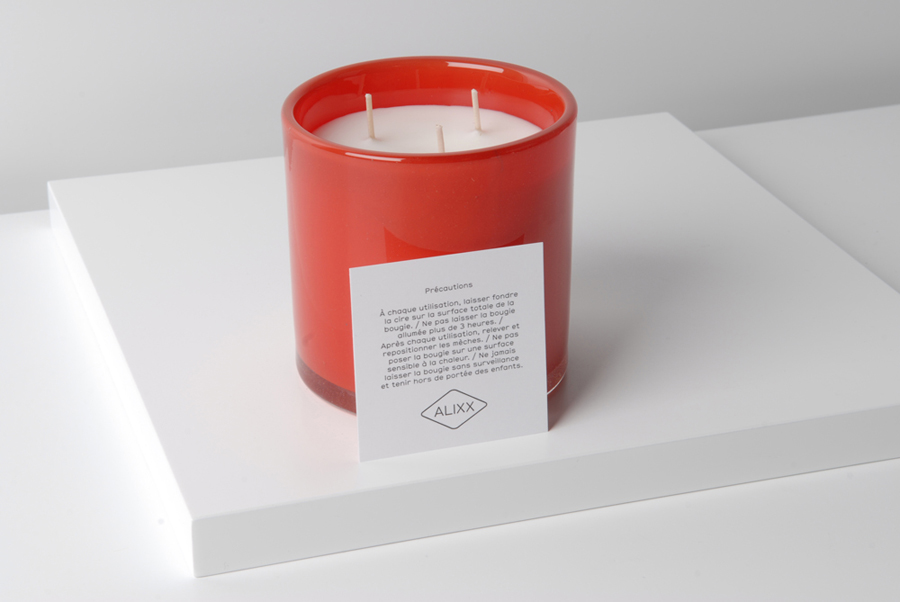 Follow BP&O:
RSS
Facebook
Twitter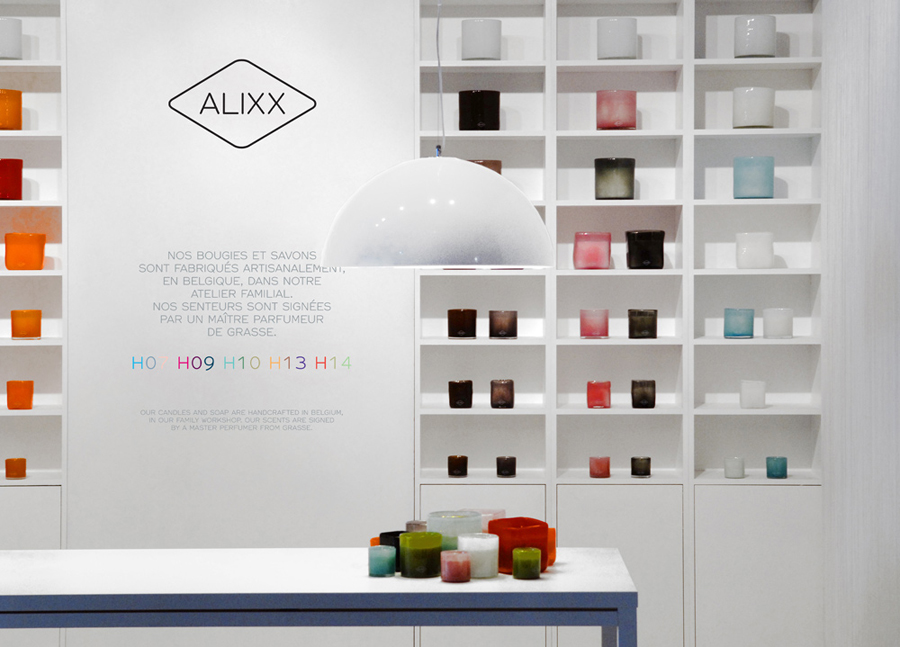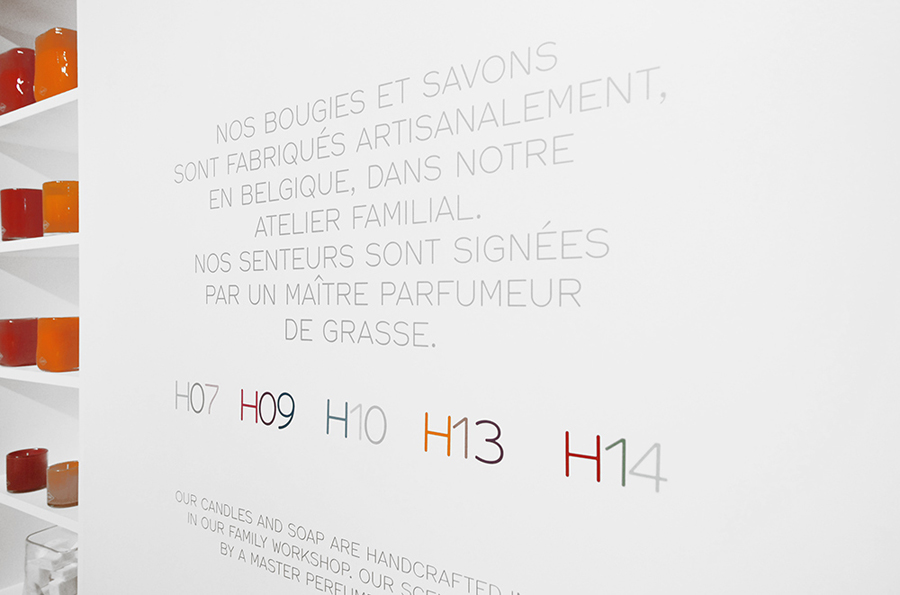 If you liked this then you may also like:
---