Molecule by Studio Round
Opinion by Richard Baird Posted 12 October 2011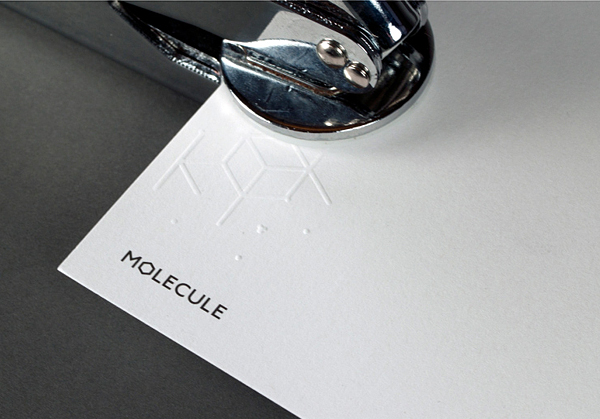 Molecule is multi-disciplinary, Melbourne-based design firm founded by architects Anja de Spa, Richard Fleming and Jarrod Haberfield specialising in the fields of architecture, interior spaces, art direction and relish the 'chance to invert a paradigm'. Molecule's identity, developed by Studio Round is based a round a simple logo-type, expanding pattern and an interesting DIY brand tool kit.
"Studio Round worked closely with the Molecule team to develop an identity that communicates the client's multifaceted approach. A kit of branded emboss tools, stamps and templates were developed that can be reconfigured and applied in a number of ways, giving the client a flexible solution that's able to evolve and grow with the clients needs." – Studio Round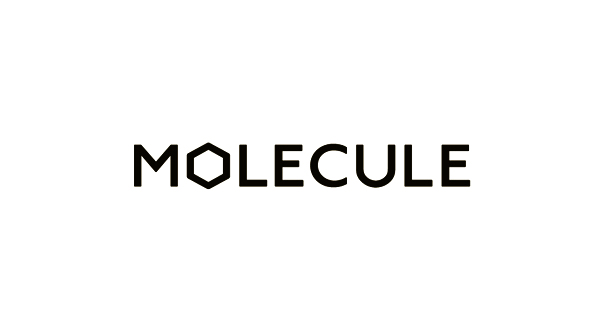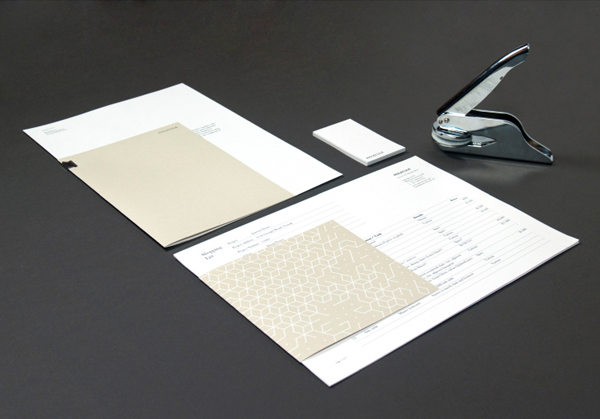 This is a very simple identity in which the 'o' has been substituted with a hexagon and expanded as a finer line detail across the stationary. This form and its execution, both in the type and as pattern suitably represents both internal and external architectural spaces, the built environment and the utilisation of computer modelling and technical drawings while also having a slight scientific undertone that ties it back to the name.
The logo-type is well constructed with plenty of negative space between and inside the characters, expressing a solid architectural foundation while the slight radius' soften the letter-forms and help to communicate the creativity and art direction of the company. The 'O' could have benefited from exceeding the baseline and x-height a little but remains a simple, straightforward and solid word-mark.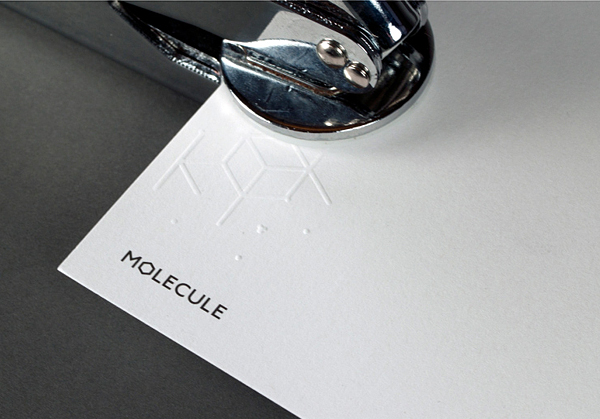 What really drew me to this project was the identity tool kit that allows Molecule to essentially brand any number of items through an embossing tool and stamp. Consistency is important but through this functionality and flexibility the communication material and format can evolve and remain fresh and unified under the Molecule brand.