Andreas Martin-Löf by Winkreative
Opinion by Richard Baird Posted 14 October 2011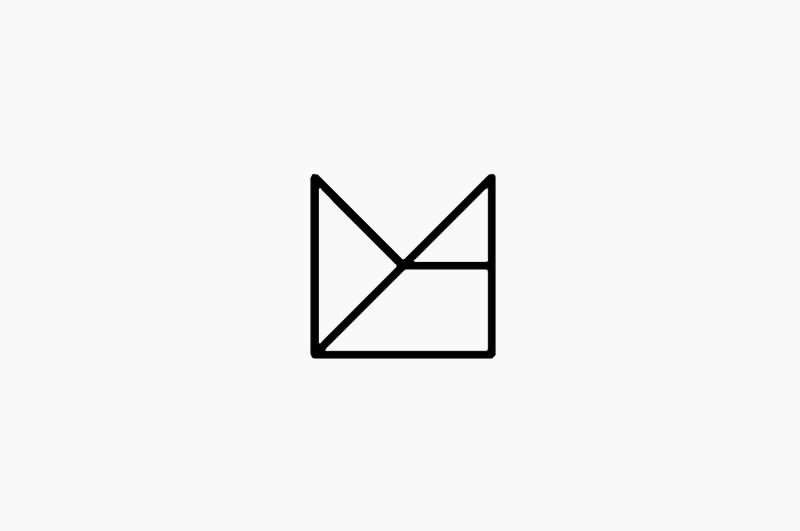 Andreas Martin-Löf is an expanding Stockholm based architectural, product and furniture design firm established in 2008. This year, A.M.L commissioned international design agency Winkreative to develop an identity that would reflect 'both dynamism and vigour, with the gravitas of a reputable, established firm'.
"As well as architectural projects, the practice designs products, exhibition installations and interiors, so we created a bold, simple logotype and marque that is flexible enough to work across a range of applications. In sophisticated copper foil, the finished product communicates timeless elegance." – Winkreative
The 'MA' monogram is a neat and modernist representation of unique insight and individuality that manages to emphasise the structural and fundamental principles of architectural design through its geometric and triangular wire-frame construction, clean lines and balance of both positive and negative space. The logo-type is solid and well executed utilising Futura Book's classic combination of narrow and broad letter-forms to set a professional and established tone. The traditional type and mark lock-up has been shunned in favour of a flexible logo-type and 'symbol' package that allows the identity to be presented in a number of different ways across the stationary. A copper foil treatment on an unbleached substrait is a smart twist on the associated formality and utility of the 'manila' envelope that delivers an elegant yet purposeful sensibility to the brand.