Boddingtons designed by JKR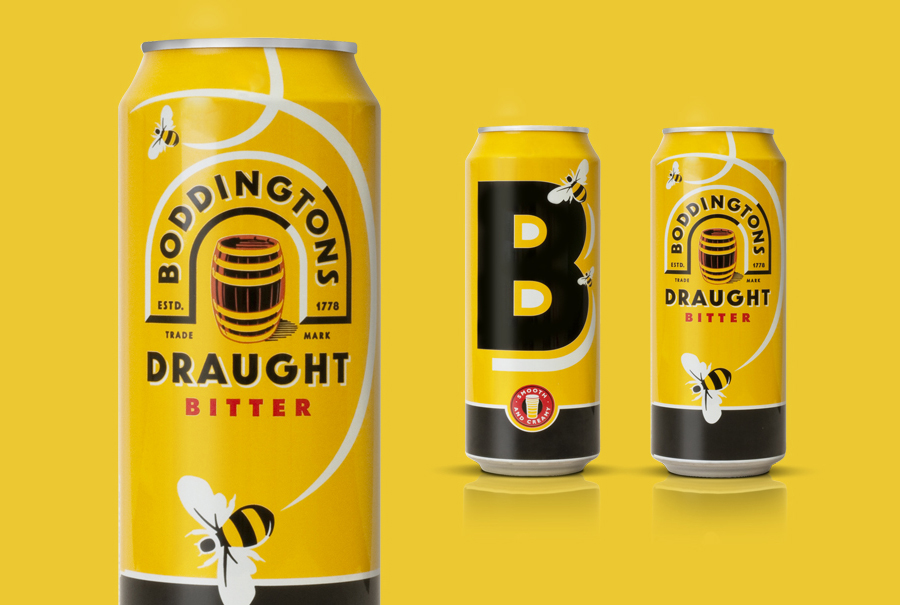 Boddingtons is a bitter ale originally brewed in Manchester now owned and distributed by Belgium based Inbev. This week sees the launch of a new can and pack design created by international design agency JKR.
After 14 years, Boddingtons has been given a fresh new look. The new packaging is designed to build on the existing equities and give Boddingtons a new level of standout. "The challenge for us was to attract a new younger audience, whilst keeping the unique character that existing consumers remember with such affection. It was vital that the new design was not retrospective, but felt modern and relevant." 
– JKR
It is an interesting direction that manages to lighten the layout and give it a more iconic and distinctive character in much the same way Coke recently redesigned its Diet brand with bold and over-sized type. The Bees have been released from the logo lock-up and create a neat and dynamic visual device across the body of the can.
---