October's Top 5 Projects 2011

I have decide to reserve the last working day of the month for the top five projects. These are the ones I feel really stood out and wanted to give them another opportunity to be seen and discussed. In time honoured tradition I have ordered these five to one with my top project presented last.
Do you agree with my choices?
05 Hume Atelier designed by Glasfurd & Walker
Hume Atelier is a Canadian based bespoke jewellery design and production studio established by Kevin Hume and Genevieve Ennis Hume in 2005. Their new identity, designed by brand communications agency Glasfurd & Walker draws together the contemporary details of Hume Atelier's work and their personal service, with a modern logo-mark and classic serif combination.
This is a really simple solution but very elegantly done. The double H monogram, light line weight and silver foil treatment combined are a great solution to give the brand a classic, bespoke and personal sensibility.
See more of this project here
04 Mahiki designed by Design Bridge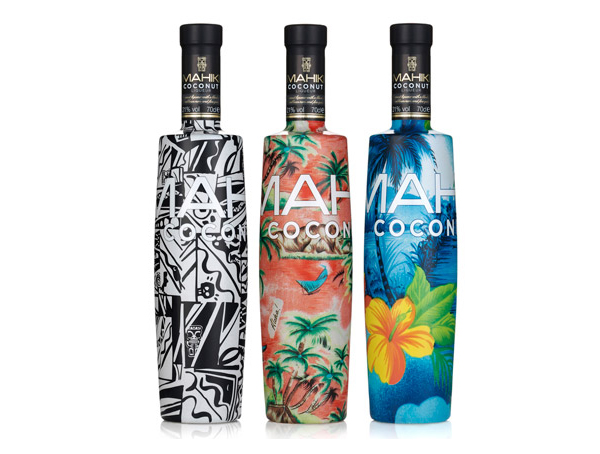 Mahiki is a Tiki inspired London nightclub owned by the Brompton Group that draws celebrities and royalty alike. As part of a brand extension exercise they approached independent and international creative agency Design Bridge to develop packaging for its new premium coconut liqueur for the club and high-end retailers based around vintage Hawaiian prints.
This project is an interesting and unusual take on a premium proposition. It avoids a lot of the tired techniques associated with higher priced items and opts for a distinctive solution that resolves the brand's core expressions without recycling any of the established visual devices.
See more of this project here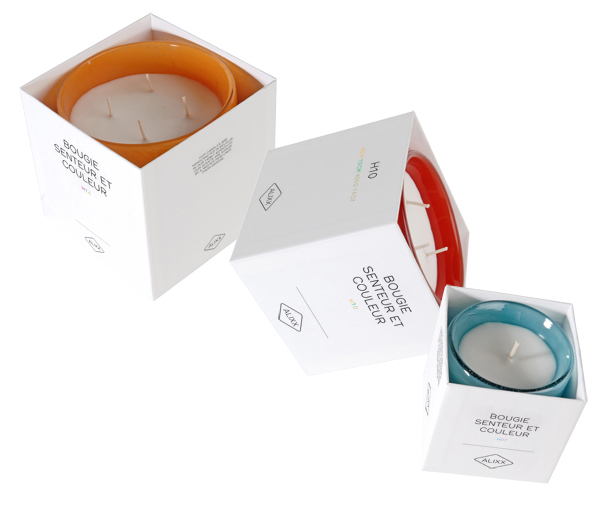 Alixx is a family owned Belgium brand of handmade, scented candles and soaps. Their new identity and packaging, designed by Brussels based Coast, has a uniquely clinical direction of a perfumery that utilises a very simple and clean packaging and interior aesthetic to emphasise the candle's organic and crafted qualities.
The very minimal, geometric identity and packaging solution for Alixx delivers a clever contrast against the organic and handmade quality of candles and soaps. Their clinical presentation and retail environment has a perfume and high fashion sensibility that elevates a traditional, crafted product into a modern fashion item. 
See more of this project here
02 Level Ground designed by Subplot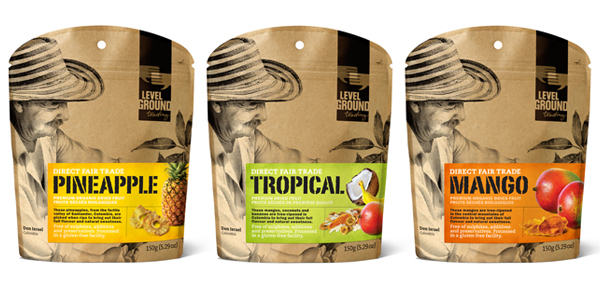 Level Ground is a Fairtrade and organic brand established in 2007 with a diverse range of coffees sourced from small farms in South America. As part of an expansion to their product range, Canada based brand design agency Subplot, who were responsible for re-branding and packaging Level Ground's previous lines back in 2010, have created the packaging for their new dried fruit and sugar products utilisng new materials and visual devices to reinforce the brand's key propositions.
This project is an interesting extension of Level Ground's product line that introduces new material and visual devices to aid the diversification of an established brand while maintaining and emphasising its key propositions.
See more of this project here
01 Camerata de Lausanne designed by Demian Conrad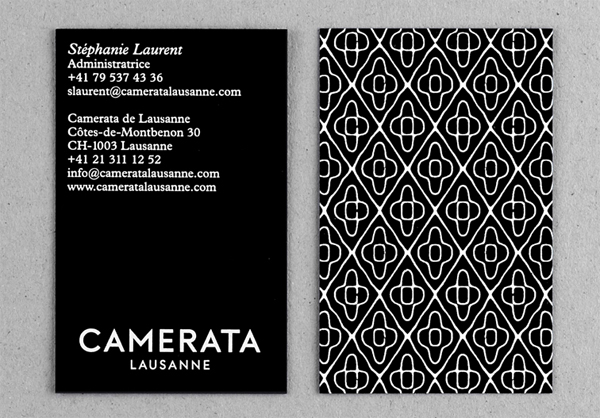 Camerata de Lausanne is a group of thirteen international, classical musicians founded by Pierre Amoyal in 2002. The group's new identity, developed by Swiss based Demian Conrad, who pursue a research-led and technological approach to design manages to visualise the complex nature of music through the union of graphic design, technology and science.
This is a great example of how the cross pollination of ideas from outside of the design world can lead to unique solutions. The neat observation and modern translation of a 19th century scientific experiment manages to communicate one sensory experience with another while also resolving the aspects of mathematics and individuality.
See more of this project here
---