CZ Ministry of Foreign Affairs by Studio Najbrt
Opinion by Richard Baird Posted 9 November 2011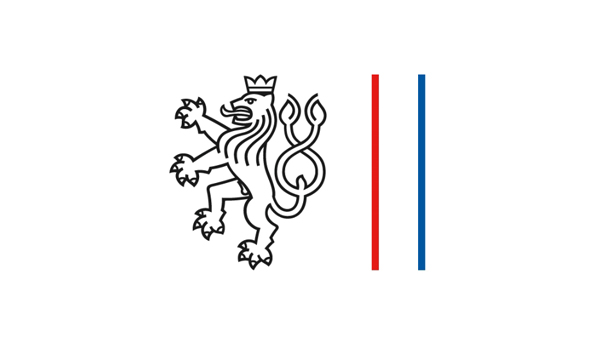 This is the new visual identity for the Czech Ministry of Foreign Affairs recently created by Prague based Studio Najbrt. The logo mark, a contemporary interpretation of a historically significant Czech symbol, utilises a consistent line weight and expanding visual device to deliver a timeless simplicity and inclusive resolution.
Described by the studio as a "conservative visual style" the new illustration manages to distil down the details and characteristics of the various historical depictions of the Bohemian two tailed lion (dating back to the 13th Century) with fewer line strokes and a balance that references its origins as a coat of arms. The dual lines, twice the weight of the mark, utilise negative space to complete the three colours of the national flag while its expansion allows the identity to contain a variety of translations giving it a strong sense of inclusivity, placing foreign affairs at the centre of the identity. The typeface, RePublic, designed by Czech typographer Stanislav Maršo in 1955 following a commission by the Department of Culture and digitised in 2003, has a contemporary formality that appropriately compliments the line weight of the logo-mark. The style has been well replicated as a set of icons for internal signage and as a neat set of accessories that give the identity an almost corporate sensibility.
It was proposed to extend this identity across the entire Czech governmental departments but was unfortunately vetoed. You can read the fully history of the RePublic typeface here and see more images on the project page of the Studio Najbrt website.