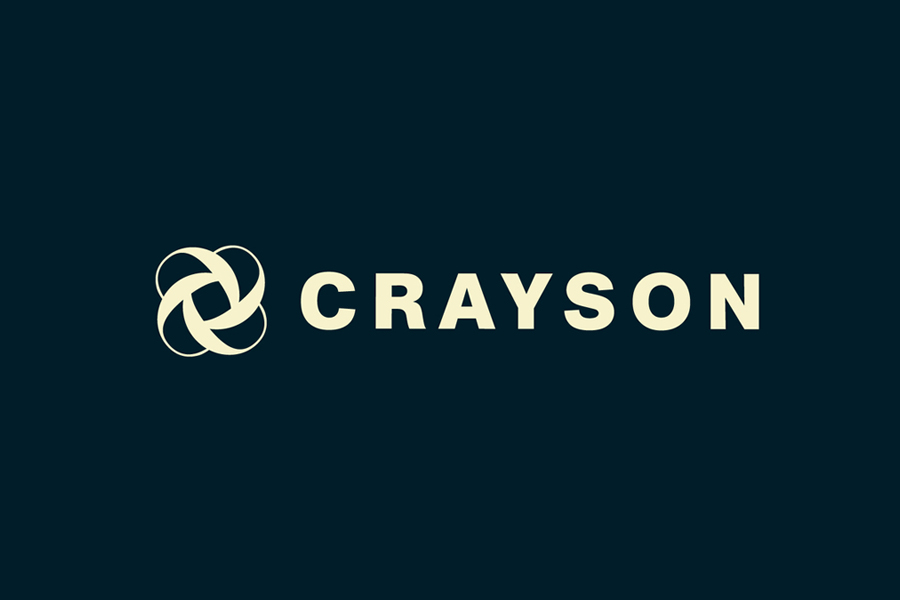 Crayson is a estate agent exclusively focused on selling luxury flats and houses in the Notting Hill district of North West London. The company approached graphic design studio Beam to develop an identity that could "exude confidence, stand out from its competitors and feel established. More private members club than glass-windowed high-street shop."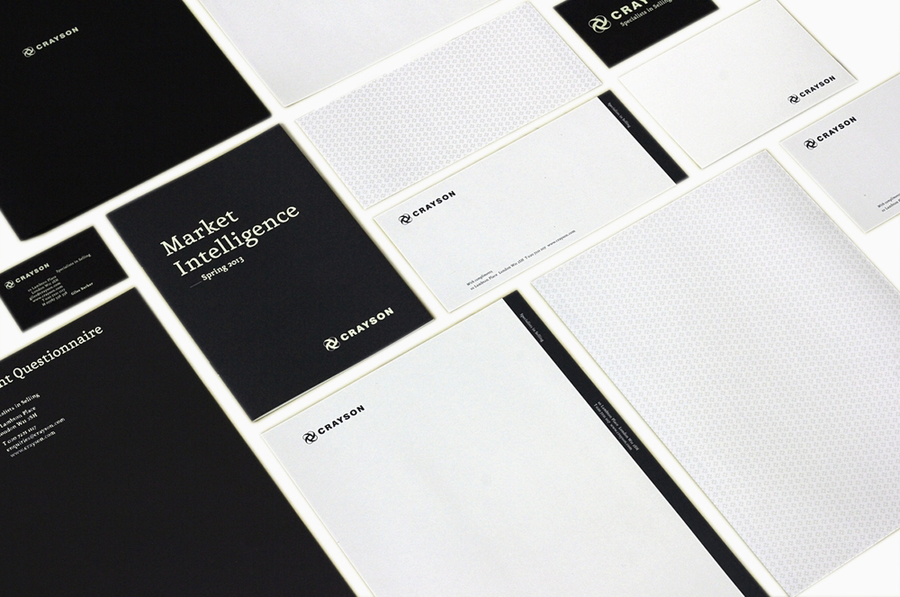 "Beam put together the team – from copywriter to interior architects, illustrators, programmers and photographers – to create a suitably different and memorable visual and literal language to reflect the brands objectives. From customized Pashley bikes to bespoke Hampers and Keyrings, exterior and interior signage, murals and a complete suite of printed marketing collateral, Beam has given Crayson an identity that is easy for them to own and is consistent across a broad range of touchpoints." – Beam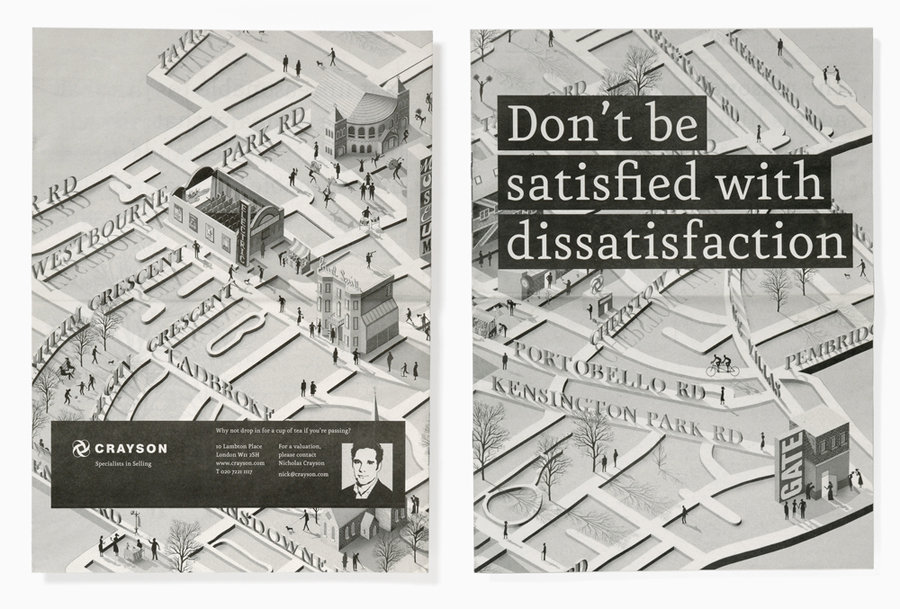 This is a wonderful example of a diverse but unified identity system where a number of values have been spread across multiple touch-points for an engaging and unique brand experience. Its most significant element, a series of editorial illustrations, are very well-executed with a distinctive three-dimensional quality fused with almost etched character and quirky charm that, in such a high priced region, should stand out from the pseudo-traditional aesthetic of other agencies.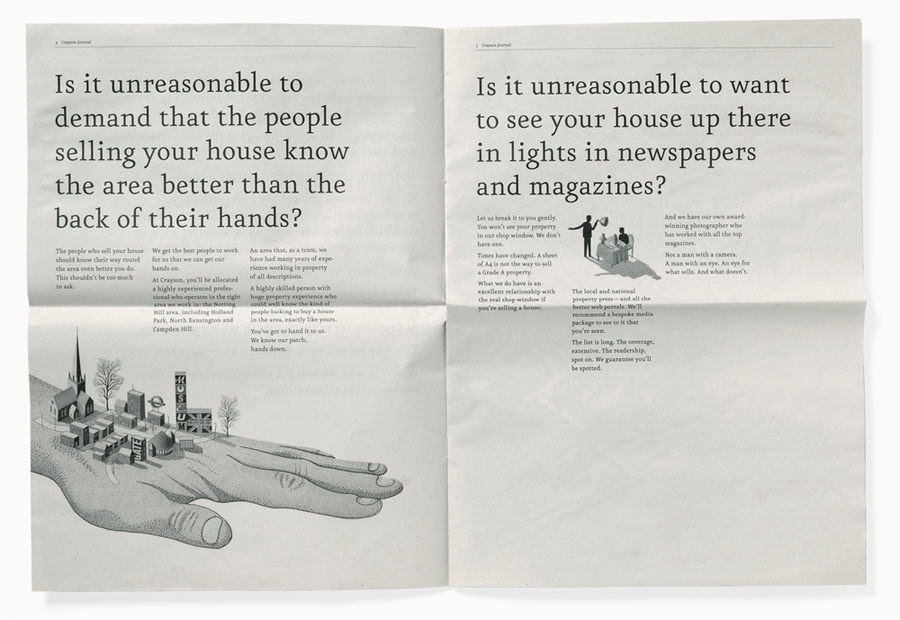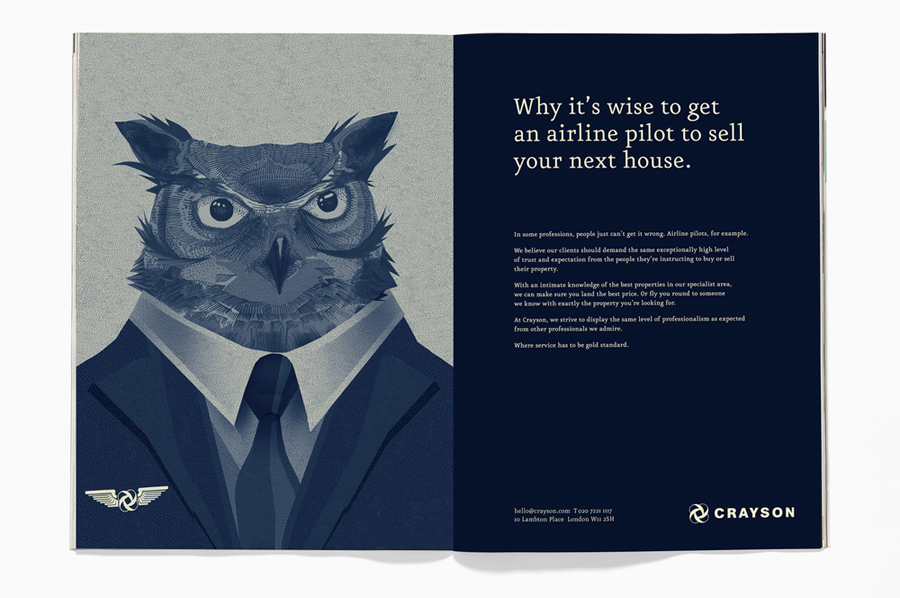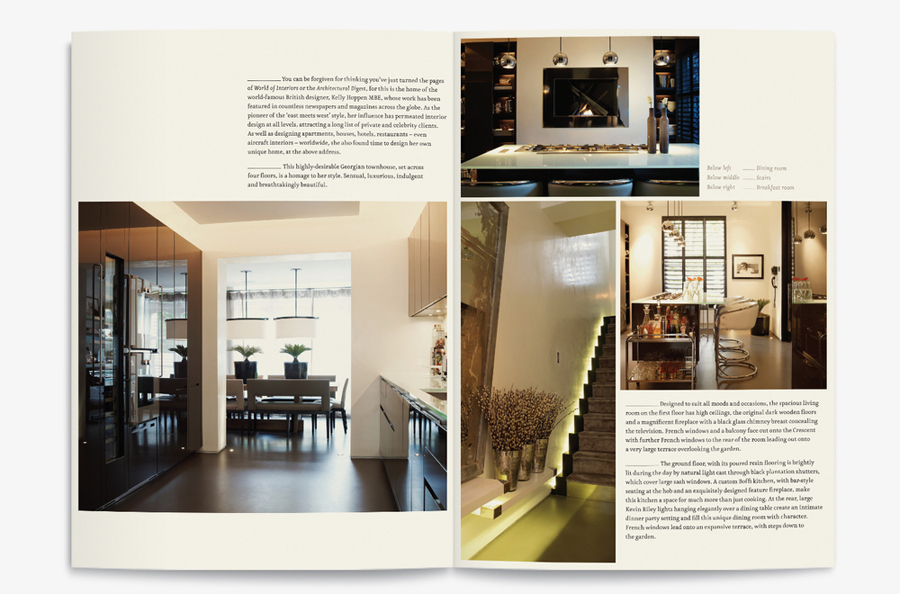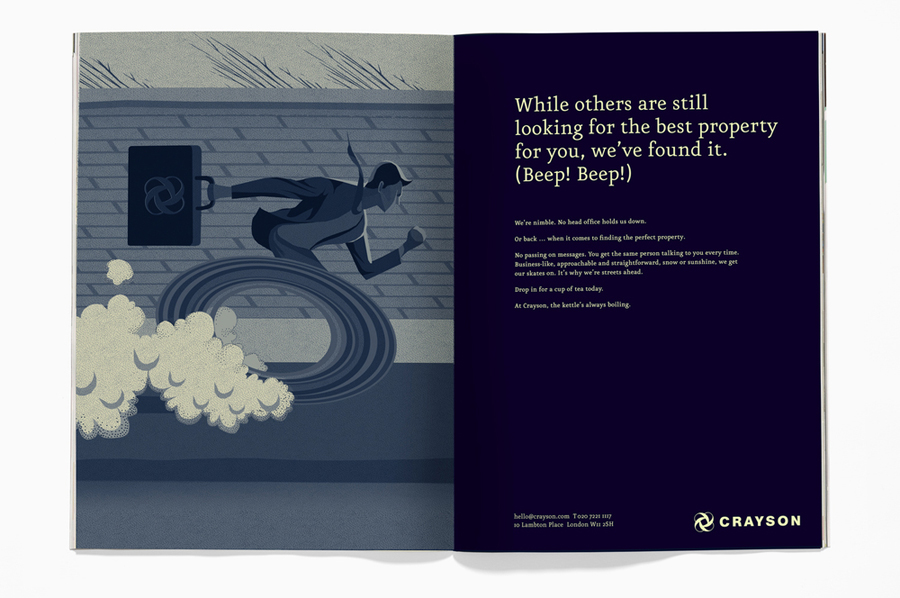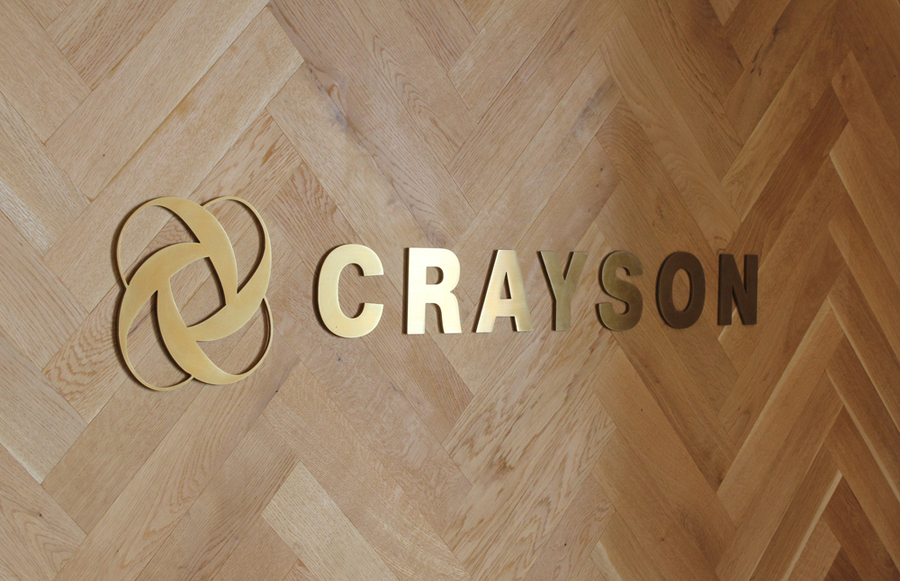 The logo-mark delivers an interesting technological juxtaposition to these with a dynamic, four point resolution that characterises Crayson's collaborative approach (hiring the best art directors, photographers, writers etc) and their web-based services. This is tempered by a bold sans-serif logotype set in AG Book that delivers a more formal, restrained and static quality that implies an experienced, professional and contemporary approach to selling. A serif typeface, gold foil treatment and blue and cream colour palette across the printed collaterals draw together each component with a more formal and distinguished sensibility that gives Crayson a notable and established presence.
What makes this function so well is the intelligent union, contrast and cross pollination of visual cues from across different industries and periods that work together to form a unique expression and consumer experience while remaining consistent and relevant.