November's Top 5 Projects 2011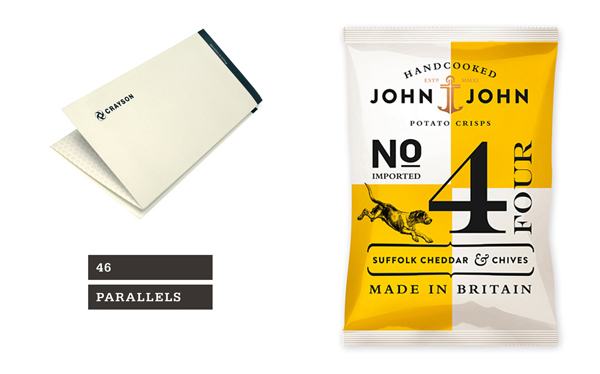 These are the five projects I reviewed this month that I felt really stood out from the rest and wanted to give them another opportunity to be seen and discussed. I have ordered these from five to one with my favourite project presented last. Do you agree with my choices?
05 Zeri Crafts designed by Rocío Martinavarro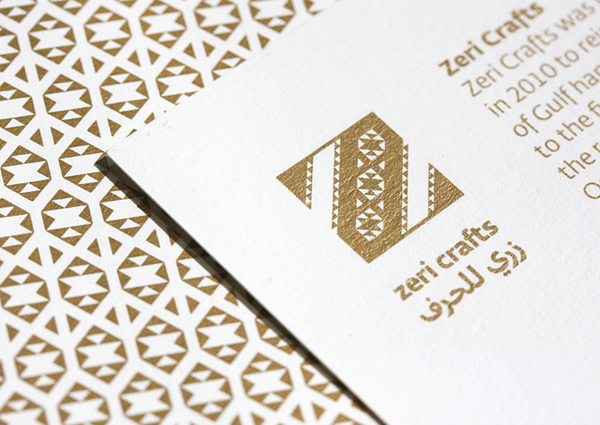 Zeri Crafts is a Kuwaiti producer of high quality and hand-crafted textiles, scarves, and home-ware products, founded in 2010. Their new identity, designed by Barcelona based Rocío Martinavarro, reflects the fine, gold and silver Zeri thread, the rich quality of material and the traditions of the Arabian Gulf with simple pattern work, iconic Z logo-mark and PMS gold treatment.
Read the review here
04 John & John Crisps designed by The Peter Schmidt Group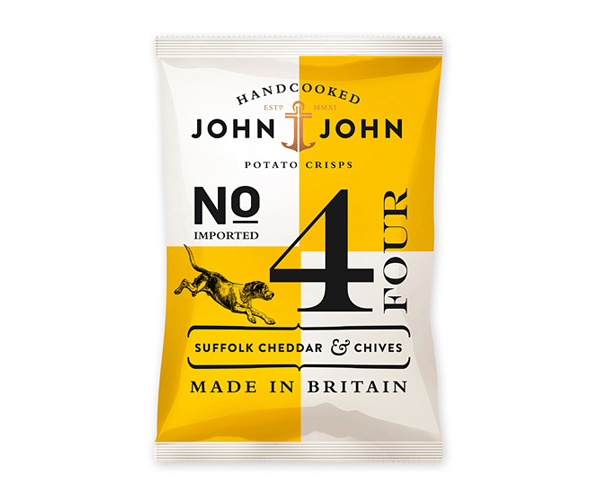 John & John is a range of hand cooked potato crisps made in Britain and exported to Germany by the Hamburg based company Market Grounds. I have not been able to find any information on the agency responsible for the branding or packaging, or whether this was an in-house job but the distinctive use of maritime flags, etched illustration work and bold typography made for a very interesting aesthetic that I felt needed sharing.
Read the review here
03 Raconteur designed by Christian Bielke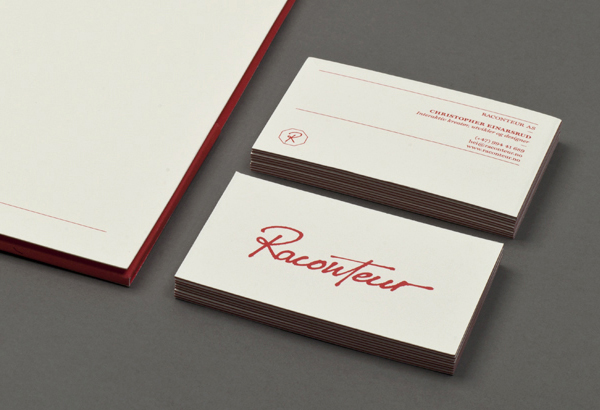 Racounteur delivers high-quality web productions and advertising campaigns and is the company of Oslo based web developer and programmer Christoffer Einarsrud. The company's new identity, created by independent freelance designer Christian Bielke, communicates Raconteur's personal and professional approach and an attention to detail with a hand drawn script logo-type, technological iconography and a serif corporate typeface.
Read the review here
02 Crayson designed by Beam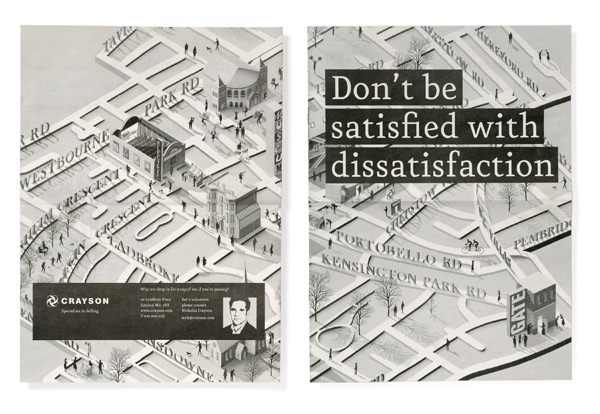 Crayson is a state agent exclusively focused on selling luxury flats and houses in the Notting Hill region of North West London. The company approached graphic design agency Beam to develop an identity that could"exude confidence, stand out from its competitors and feel established. More private members club than glass-windowed high-street shop."
Read the review here
01 46 Parallels designed by Moving Brands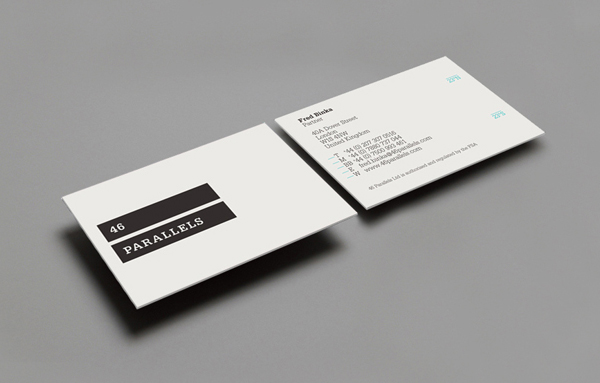 46 Parallels is a new investment fund focused exclusively on the Sub-Saharan region of Africa and is a collaboration between the JMH Group and Green Gate Strategic Partners. The company approached international brand development agency, Moving Brands, to develop an identity that would reflect this unique and diverse area of investment (that also characterises their business approach) while appearing modern and distinctive within the sector.
Read the review here
---