Cubitos by Studio Alto
Opinion by Richard Baird Posted 6 December 2011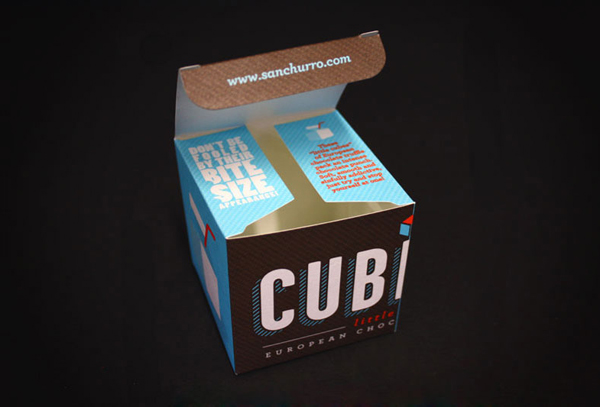 Cubitos is a new line of European truffles created by Australian based cafe chain and chocolate manufacturer San Churro. The packaging, designed by Melbourne based Studio Alto, follows San Churro's bold typographic direction established across earlier ranges while employing a popular and current 'new-retro' style to give it a fun and gift based aesthetic.
"Don't be fooled by their bite sized appearance. These little cubes of European chocolate truffles pack an intense punch both in flavour and appearance."
"Created with a strong focus on visual merchandising possibilities these tiny cubes are intended to leap off the San Churro shelves and into the hands of curious consumers." – Studio Alto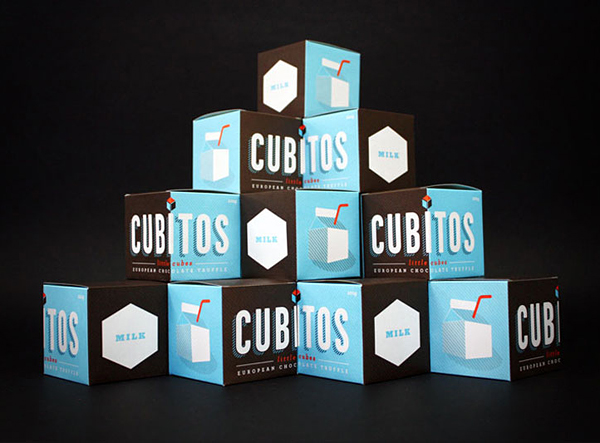 I really like this packaging and although I feel it does not really communicate its European origin/inspiration in its Americana style it has a very playful sensibility and interesting and visually interlinking stackable concept. The design retains a number of familiar cues from San Churro's handcrafted range, most notably the large typography, accompanying slab serif and uncoated substrate (which underpins the honest quality and crafted nature of the brand), while introducing large and literal illustrations to communicate the milk content (which I think is the European chocolate trait).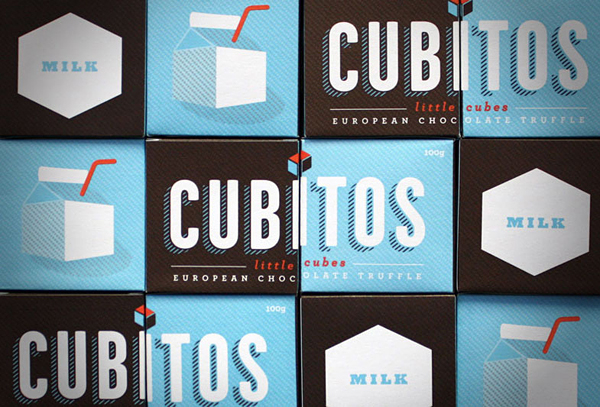 The logo-type is well constructed and neatly characterises the bold flavour and geometric forms of the chocolate, unfortunately the cube over the 'i' does feel like a superfluous detail, especially as this theme is clearly communicated in the structure of the pack and the product's name but is negligible. The milk carton is simple in its execution and really emphasises the milk content message with a visual that delivers an almost childlike feeling of warmth and comfort. The simple three tone colour palette feels rich, retro and slightly cool, appropriately complimenting the resolution of graphic style and structural design.