Mars Sustainable Cocoa Initiative by Dowling Duncan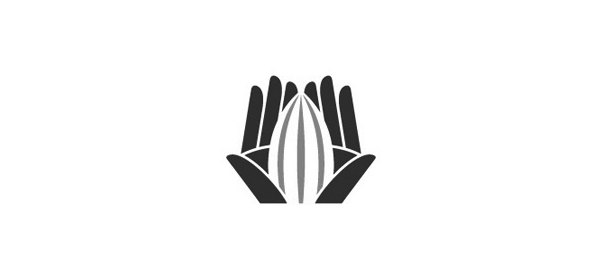 Multidisciplinary design studio Dowling Duncan, now Mucho, have created the logo-mark for a new cocoa growing initiative developed by the confectionary giant Mars.
"The initiative  has been established to help educate farmers on better Cocoa farming practice, which will benefit the social, environmental and economic  factors within farming communities in developing countries around the world. It is designed to bring together the private sector, governments and civil societies in order to revitalize these Cocoa sectors."
 'The initiative is extremely farmer focused so the identity reflects the 'hands on' nature of Cocoa farming and production. It is derived from the cliché image of two hands holding a mound of earth with a seedling (typically used to represent sustainability) but gives it a twist by showing a cocoa pod in the negative space. The logo is then used in yellow, orange and green, representing the colors of the cocoa pods themselves."
– Dowling Duncan
Its utilisation of negative space, hands and cocoa bean neatly resolves a considered and localised approach that has the qualities of a nurtured and growing flower. Its geometric construction is a nice contrast to the often organic sensibilities of environmental and sustainable organisations and appropriately represents a professional and structured approach.
Follow BP&O:
RSS
Facebook
Twitter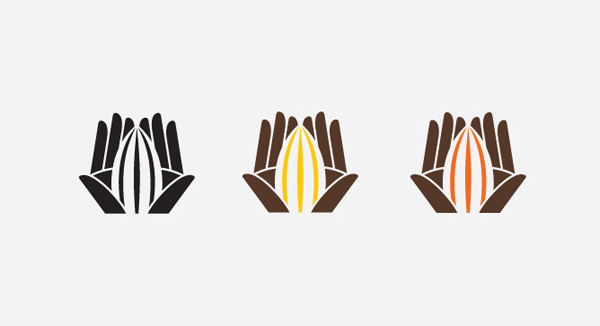 More brand identity work by Mucho:
---