Adams & Harlow by Designers Anonymous
Opinion by Richard Baird Posted 26 January 2012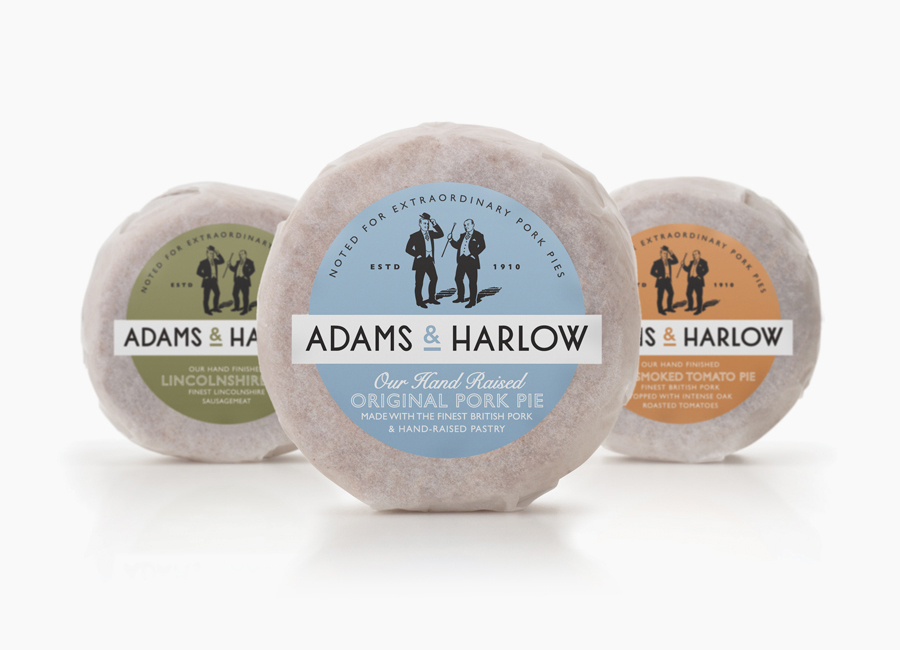 Adams & Harlow is a brand of Lincolnshire made pork pie that has a rich heritage dating back to 1910 and continues to bake on its original premises under the management of the founder's granddaughters. The brand's new packaging and identity, created by London based Designers Anonymous  draw together the personalities and history that underpin the brand with a quirky but traditional illustrative and typographic style.
 "Mary and Lizzi Adams are from a family with a long history in pork pie making. Their grandfathers from both sides of the family founded rival pork pie businesses in Lincolnshire in the early 1900s. The sisters required a brand identity that captured the authentic family heritage whilst being stylish with personality."
"The bespoke logotype is based on a simple sans-serif font common in the early 1900s, it has some quirks within the lettering to make it unique. The 'S' is based on a meat hook, reference to the butchers heritage. The identity features Illustrations of both Mr Adams & Mr Harlow based on photographic reference. Across the brand they continue their longstanding friendly rivalry, both attempting to out-do each other with their "extraordinary pork pies". – Designers Anonymous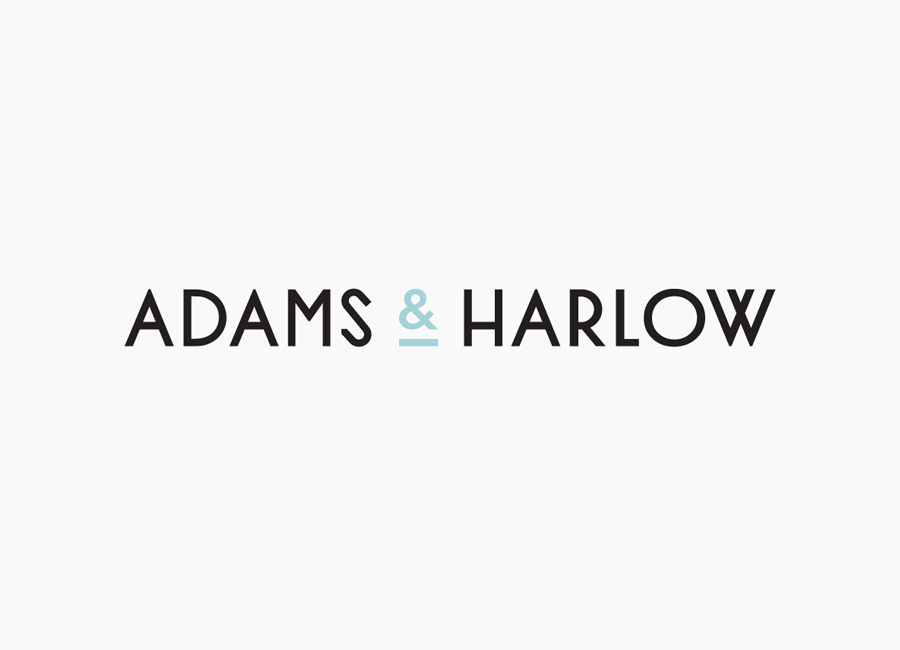 I really love the logo-type, it mixes the classic sensibilities of the period, (a raised and underlined ampersand), an Art Deco aesthetic, (tall sans-serif letter-letterforms, circular o's and the extended arms of the W) that together have a slightly inconsistent but distinctive style that appears quirky but not at the expense of quality.
This smart retrospective design approach manages to take all of these qualities and execute them in a confident and contemporary way across the layout and mixed type weights of the label. The style and tone of the illustration is neat and quite formal in comparison to the more eccentric personalities created for the website but help to establish a foundation for an expressive brand character.