AP Shutters & Blinds by The Drop
Opinion by Richard Baird Posted 31 January 2012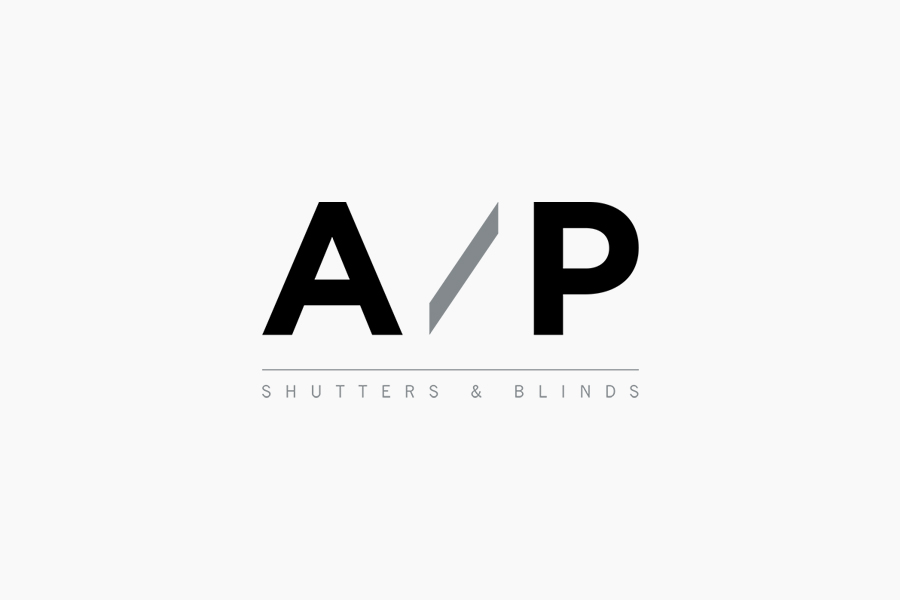 AP is a Melbourne-based shutter and blind company that offers consultation, sales, installation and servicing to both private and commercial markets. The company's new brand identity, designed by The Drop, is a limited yet communicative logotype and stationery solution that, through the use of a simple / device, black and white colour palette and silver foil detail neatly represents the divide of  light and shade.
"AP Shutters & Blinds offer Australia's largest selection of plantation shutters and blinds for both the commercial and private markets. Extensive industry knowledge and buying power has placed our young and dynamic team at the forefront of the industry today." – A/P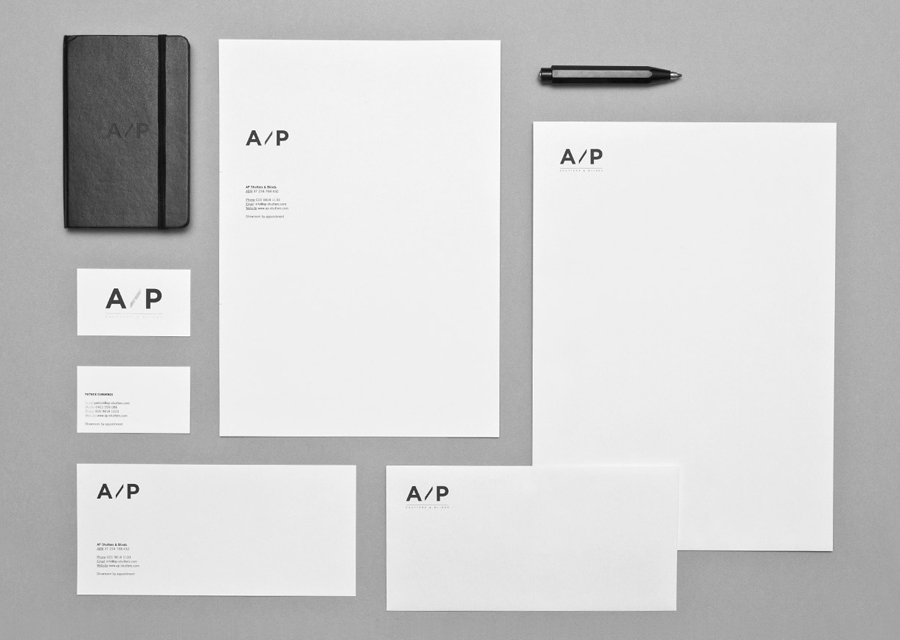 It is good to see such a restrained identity being developed for a sector that is typically poorly represented, often with a focus on low prices and an 'eye-catching' aesthetic rather than one informed by values such service, reliability and experience or at the very least a sense of the product's functionality.
The simple geometric and bold sans-serif forms of the logotype provide a clear and authoritative visual foundation that avoids anything superfluous or flashy, opting rather for reliability and robustness. The / device while resolving all the usual forward thinking, innovative and technological associations adds a nice communicative dimensionality dividing the letters to create an indoor and outdoor sensibility and mirrors the shape of a blind in perspective.
A simple black and white colour palette compliments the weight of the logotype and emphasises the theme of light and shadow. This is reinforced by the use of a silver block foil print finish which draws in and reflects light whilst also adding a subtle but premium sensibility.