Plymouth Gin by Design Bridge
| Author: Richard Baird

|

Filed under: Food and Drink, Packaging Reviews | Tags: Alcohol Packaging, Best Packaging Designs, Bottle Packaging, Design Bridge, Design News, Gin Branding, Gin Packaging, Label Design, Metallic Spot Colours, Packaging Design, Packaging Design Blog, Packaging News

|

Comments Off

on Plymouth Gin by Design Bridge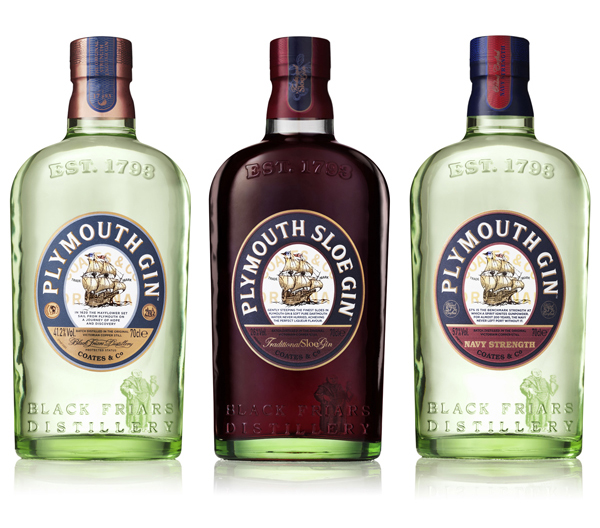 Owned by the Pernod Ricard Chivas Brothers and regionally protected, Plymouth Gin is a 'super-premium' product produced since 1793 at The Black Friar's Distillery, a former monastery and the oldest distillery in England. In response to a growing and diversifying artisan market the brand approached independent and international creative agency Design Bridge to develop a solution that would replace the art deco styling of the previous packaging in favour of a more authentic and genuine solution drawn from and inspired by the distillery's archives.
"We enjoy nothing more than delving into the archives to journey to the heart of a brand and Plymouth, steeped in local, seafaring and distilling history, yielded a treasure trove to inspire our creative idea: 'Looking Back to Look Forward'. The Pilgrim Fathers spent their last night in England in what is now the Black Friar's Distillery – the oldest working gin distillery in the country – so we reinstated the Mayflower as the Plymouth label's hero. From the copper of the original 1793 still, in which the gin is still made, to the distillery and the jovial Black Friar himself, we rediscovered and reunited the brand's key heritage elements, some of which were in danger of being forgotten. We have woven together every thread of Plymouth's story and literally captured its spirit in an 'uneven' glass bottle that looks like it fell out of a 19th Century sailor's back pocket. We have created a sympathetic design that is the embodiment of Plymouth's crafting, integrity and authenticity. Plymouth's Original, Navy Strength and Sloe gins now stand out, with honest dignity, on the shelf and behind the bar."
– Design Bridge
I tend to avoid writing about alcohol packaging as it is quite a specialist field but this piece really drew my attention for its smart observation, contemporary interpretation and execution of classic design techniques.
For me the real strength of this solution lies in the rejection of the conventional clear glass in favour of a well staged, imperfect and tinted bottle with raised details. This gives it a distinct authenticity and antique sensibility but with the structural integrity you would expect from modern packaging. The 'etched' illustrative work on the Mayflower and Friar has been very well crafted and complement some of the finer line details and script type work across the label while the transitional serif utilised across the logo-type, the sense of depth created by the foil and oval layout all appear true to the period.
The copper and rich metallic print treatments (a neat reference to the distillery process) look warm and high quality without the obvious contrivances of modern-day premium products. These details sit well on top of an uncoated substrate that delivers a tactile quality and authenticity that allows the ink to be absorbed and bleed subtly across colour boundaries. The slight but intentional miss-alignment of plates across the sovereign details gives it a handcrafted and hand stamped sensibility that really adds character.
Designing historical authenticity into packaging can be difficult, the results often appear disingenuous or poorly executed. This is clearly not the case here as Design Bridge have suitably utilised the contemporary print and structural design techniques with a confident edge and retrospective appreciation that appears both classic and contemporary.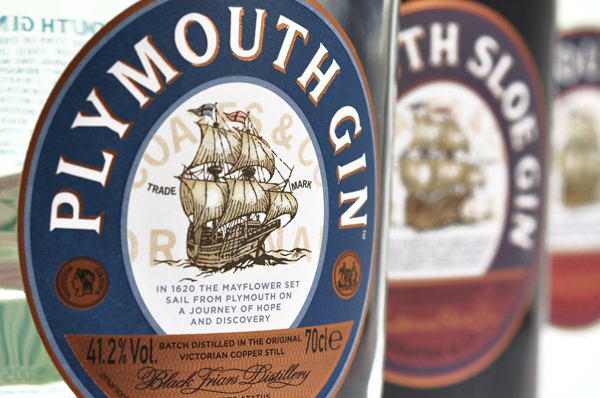 Follow BP&O:
RSS
Facebook
Twitter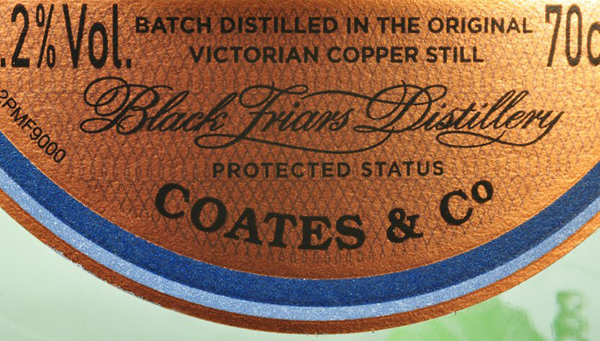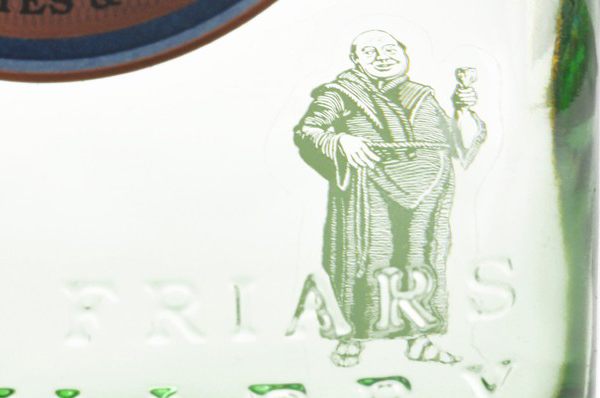 If you liked this then you may also like:
Support BP&O
Thank you to everyone who has visited BP&O since its beginning in 2011. As many of you know, BP&O has always been a free-to-access design blog that seeks to offer extended opinion on brand identity work. It has sought to be the antithesis of the social media platform that often disentangles form, context and content. Writing articles can take 2-4hrs and are carefully researched.
I am passionate about design writing and believe that spending time to write about work, rather than just posting images, furthers design discourse. If you have enjoyed this article, have been with the site from its early days and would like to help contribute to its future, please consider supporting the site with a small PayPal donation. This will go towards the costs of hosting, CDN (to make the site quick to load) and Mailchimp, and cover some of the time it takes to research, write-up, format and share posts.
---