Kühlwasser by Rocket & Wink
| Author: Richard Baird

|

Filed under: Food and Drink, Packaging Reviews | Tags: Best Packaging Designs, Bottle Packaging, Design News, Design Reviews, Metallic Paper, Packaging Design, Packaging Design Blog, Packaging News, Water Packaging

|

Comments Off

on Kühlwasser by Rocket & Wink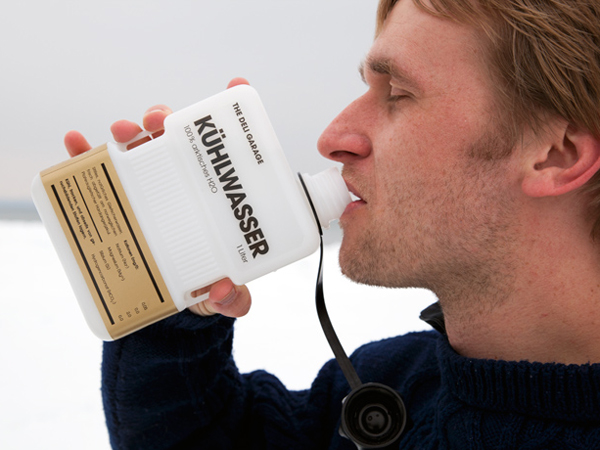 Kühlwasser is a premium glacial water product sourced from the Alpines and is the latest product to be retailed by on-line local food co-operative The Deli Garage, a company keen on promoting the union of high quality produce and creative packaging solutions. Designed by Hamburg (Germany) based independent design agency Rocket & Wink, the packaging is an interesting fusion of outdoor pursuits and engineering that focuses on delivering a strong sense of functionality rather than a conventional premium proposition.
"For The Deli Garage , we have developed together with a new product Kolle Rebbe: "Cooling water" This is by glacier water, bottled in the classic cold-water canister."
"High-performance machines like 10,000 hp motors or the human body only bring in a regular high performance cooling.Therefore, cooling water, pure mineral water from natural sources, not in glass or PET bottles, but in classic coolant canisters available. For support of all vital systems."
– Rocket & Wink (Google translated)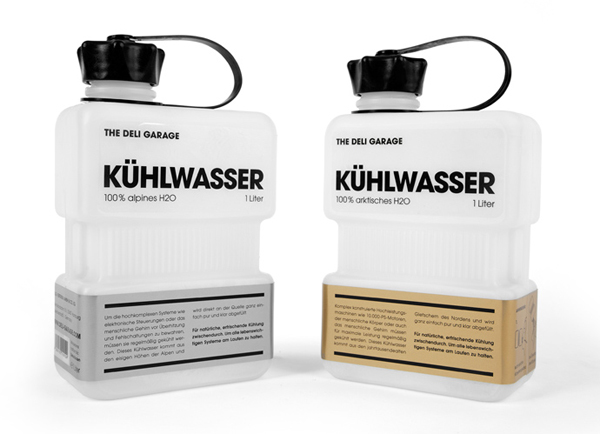 I really love how Rocket & Wink have brought such a strong sense of structural integrity and functionality to this product drawing on the motor industry for inspiration and visually analogising 'man as machine'. The traditional and 'refined' approach to high quality within this category has been interestingly replaced with a more rugged, outdoors and hardwearing aesthetic which appears as an entirely new proposition. The functional structural style is appropriately complimented by a very utilitarian typographic and diagrammatic approach that has been neatly contrasted with a gold and silver label that intelligently balances a slightly more conventional premium aesthetic and the associations of heavy metals. These have been coupled with a very simple black and white colour palette that has an ice cold outdoors sensibility, structural practicality and represents the purity of product while suitably tying it to The Deli Garages own visual identity.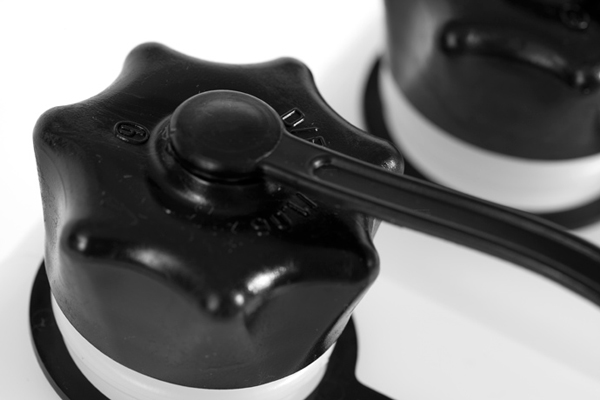 Follow BP&O:
RSS
Facebook
Twitter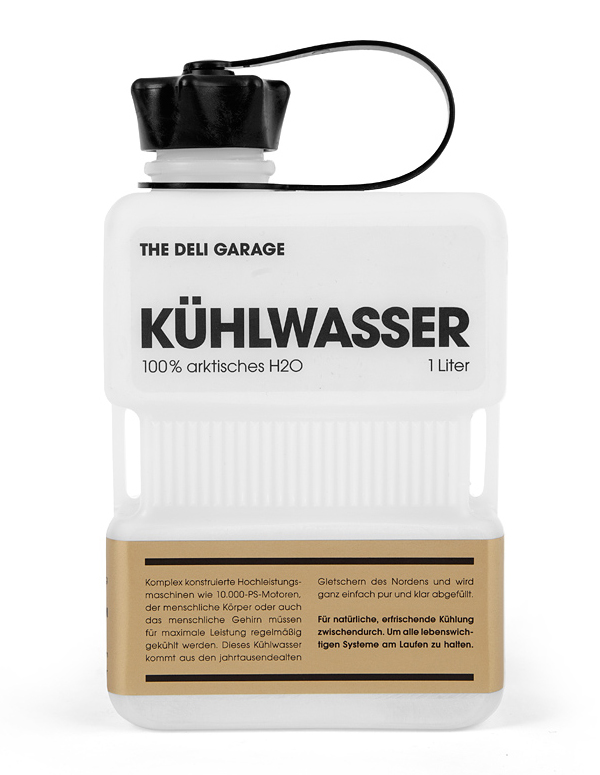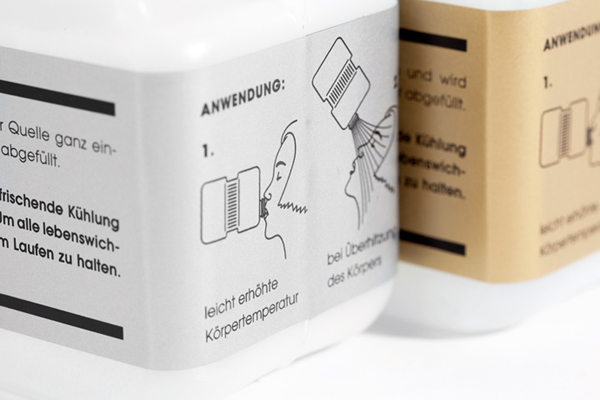 If you liked this then you may also like:
Support BP&O
Thank you to everyone who has visited BP&O since its beginning in 2011. As many of you know, BP&O has always been a free-to-access design blog that seeks to offer extended opinion on brand identity work. It has sought to be the antithesis of the social media platform that often disentangles form, context and content. Writing articles can take 2-4hrs and are carefully researched.
I am passionate about design writing and believe that spending time to write about work, rather than just posting images, furthers design discourse. If you have enjoyed this article, have been with the site from its early days and would like to help contribute to its future, please consider supporting the site with a small PayPal donation. This will go towards the costs of hosting, CDN (to make the site quick to load) and Mailchimp, and cover some of the time it takes to research, write-up, format and share posts.
---